Raoul's Two Cents: September 24, 2021
Bad Banks
Can anyone tell me what's happening with the banking institution? I've been asking other people if they noticed it too and it seems like they have been getting terrible service as well. Bank of America's security is so tight it takes forever just to prove you are who you say you are. Chase Bank (like BofA) charges you for every transaction — they charge you for keeping YOUR money in their bank. Banc of California seems to be better and more courteous but the the turn-around of key employees (including 2 branch managers) in just 3 months is very disconcerting. The managers were nice people so I'm guessing the higher-ups were not easy to work with. Funny, each of the managers kept on asking me how much money I was going to be maintaining in their bank — as if they needed to use my money for something else.
The worst for me is US Bank. It took forever for me to open an account with them (over a month) and a teller (let's call her) J-Lo, said I did not have all the necessary documents. After sending her a pile of documents. I asked what else she needed but she would not return my calls. Finally, I went to the bank in person and she opened the account. (I don't think I was ever rude to her. It's as if she just didn't like me from the moment she set her eyes on me). I transferred HOA funds (Home Owners Association) from another bank to US Bank. The next week, they froze my account claiming that I had no proof I had the authority to represent the organization. According to another teller "corporate" flagged it (what a lie!) but It turns out that it was just J-Lo who froze it and she was the only one in the whole world who could unfreeze it. Unfortunately, J-Lo was on vacation for several days. We begged corporate for help but they said the same thing: J-Lo froze it and only she could unfreeze it. She froze it for almost a month. During that time period, my partner and I were calling, emailing, leaving voice messages, etc. we would call the manager, the corporate agent, etc. but they would not entertain our calls. The nightmare ended when J-Lo called and said Federal Law did not permit them to hold on to the account and they were returning the money. Hallelujah! If not for that law, we would still probably be trying to sort things out. A crime was committed but J-Lo and her people got away with it (at least for now). How could the banks have so much power over money they do not own? We could sue them I guess, but who has the time or money to do that? Warn your friends! Warn your family! I will NEVER EVER bank with US Bank again!!! I have the documents to prove this!
I just thought of a conspiracy theory. I think the banking institution was hacked big time and they lost so much money but they are not letting the public know. (Fraud is big business — low risk, huge profits because law enforcement cannot contain them. BTW, don't ever do business with 'US Domain Authority' – they are a bogus operation that is out to steal your domain name!) The banks need to recuperate their loss in a very bad way. They also cannot find enough workers. Bank employees are overworked and underpaid. There are a lot of empty desks inside the banks. So much so that one other bank I use encouraged me to do all my transactions online.
My observations are certainly on a local level but I fear this may be nationwide. I guess this is true with many industries. In retrospect, I guess this is still better than a bank-run panic. The economy is so fragile with all the "new normal" brought about by Covid. In the bigger picture, the nation … the world! … is in a big mess. But in all this, again I say (as I have said before) these events have been predicted. We need to go through this in order to realize our security rests not in our "stuff" but in the Lord. The greedy men and women in power are fools to think God does not see the evil in their cold hearts.
Psalm 112:7 says "He is not afraid of bad news; his heart is firm, trusting in the Lord."
If you love God, you know He wants the best for you. The bad news is temporary. Like a mother in labor, the joy of a baby comes after the pain. Better times lie ahead for sure … for sure! Keep it steady. Hold on to your faith. You can trust this saying about the awesome joy that is coming:
"For a day in your courts is better than a thousand elsewhere. I would rather be a doorkeeper in the house of my God than dwell in the tents of wickedness." — Psalm 84: 10
TGIF people!
Raoul
ADDENDUM: I found this video that may explain what's happening with the banks. I feel vindicated.
Joke of the Week
Thanks to Rey of Simi Valley, CA for this joke.

Fascinating Video of the Week
Thanks to Rodney of Manitioba, B.C.
(This isn't the exact video but it's about the same artist)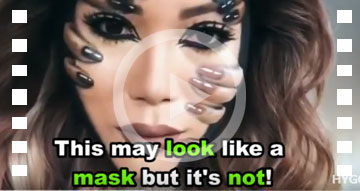 Parting Shots
Thanks to Art of Sierra Madre, CA for this joke.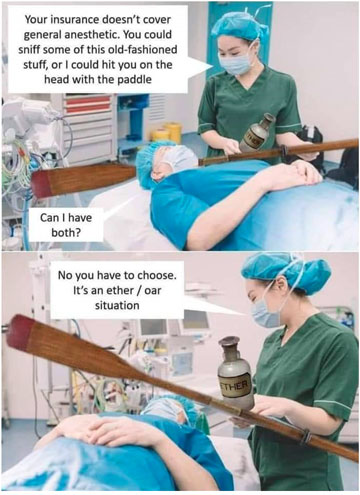 Thanks to Peter Paul of S Pasadena, CA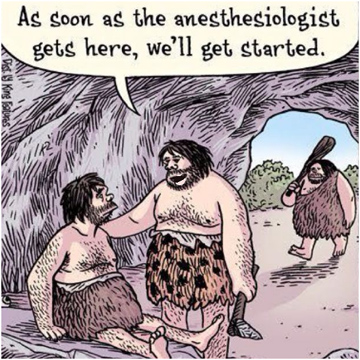 Thanks to Tom of Pasadena, CA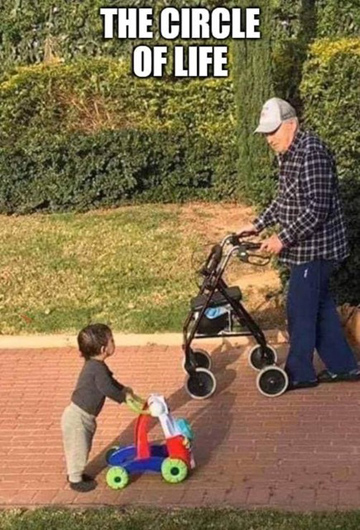 Thanks to Ed of Studio City, CA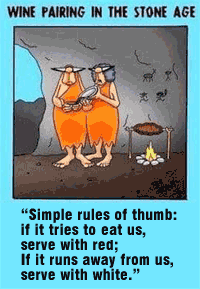 NOTE: The comments below got mixed up with the comments from the following week.