Raoul's Two Cents: April 1, 2022
Funny April Day
It's April Fools Day. No pranks from me but I thought I'd share 3 funny stories growing up as an artist.
RICH ARTIST
Did you know what you were going to be when you were still a kid? I did. I love to draw so even at a very young age, I dreamed I would work as an animator for Disney or an Art Director of a famous magazine. So I went to my Mom and declared I was going to be an artist when I grew up.
My Mom, didn't look very happy. She knew artists had to struggle through life and didn't mince words: "Raoul, the only rich artist is a DEAD artist."
That was it! My dreams all washed down the drain. Gee thanks Mom! (But don't be too hard on my Mom. She meant well. And because of this conversation I went on to learn more employable abilities).
COUNTERFEIT
My Mother's hard realities couldn't stop my natural inclination. When I was still a freshman in high school, I was into quilt pen drawing which allowed me to draw very fine cross hatch lines. My hands were a lot steadier then, and so I wondered if I could draw counterfeit money (that's one way of getting rich). The paper money then was not as sophisticated as they are now (with all the different colors and special fibers). Bills were simply black and white.
It took me days of painstaking effort to get those lines in. The most difficult was not the face but the curley cue borders. Quite proud of my artistic achievement, I showed it to my classmates the next morning. I got lots of compliments and they passed my counterfeit around. However, when it reached Hector, something sparked in his head and he asked if he could borrow it during lunch time. I was suspicious because Hector was prankster numero uno. But he somehow convinced me to support his little project.
Lunch came and went. As we were lining up, Hector handed me some loose coins. I was surprised by his generosity. He said "don't thank me — that's your change!" This silly guy bought a burger and a Coke with my counterfeit and that was the change. We all had a good laugh.
BULLDOG
When I get bored in class, I doodle. Doodling for me meant making caricatures of my teachers. Mr. Castillo, my High School English teacher, had a very distinctive face — chubby, long hair, dark bushy eyebrows and a pouting lip. He was my "victim" that day. He reminded me of a bulldog. My seatmate saw it and started to giggle because it really looked like our teacher. The classmates beside him wanted to see what was so funny. Soon the caricature was being passed around all the way to the back. Pretty soon Mr. Castillo noticed this paper being passed around causing all this laughter and he confiscated the drawing.
"Who drew this?" asked Mr Castillo, holding the evidence in the air.
Nobody said anything.
"I said, who drew this?!"
I didn't want anyone to get in trouble so I slowly stood up.
"Ah, so, you're the artist, Mr. Pascual."
"Yes, s-s-sir"
"Do you always make fun of people when you draw them? Do you enjoy making them look like bulldogs?"
"N-n-no sir … I didn't mean to make fun of you, sir. I only … I only draw what I see," I said truthfully.
The whole room burst out laughing. I realized that I had added insult to injury and I knew I was going to be suspended for sure. Mr. Castillo quieted the class and he told me to meet him during lunch time at the office of the school newspaper. My classmates apologized for putting me on the spot. They were giving me my last rites before my funeral.
I entered the office and it was just me and Mr. Castillo.
"Do you know why you're here Mr. Pascual?"
"No sir. But I'd like to apologize for …"
"No need to apologize. I can take a joke. You're here because I'm in charge of the school newspaper and we need an artist. Do you want to join the newspaper?"
And that's how I started my career as an illustrator.
I'm not poor but neither am I a rich illustrator. I'm content. Perhaps when I die my Mom's prediction will come true. How about you? I hope you're living your dream.
Happy April Fool's Day and TGIF people!
Raoul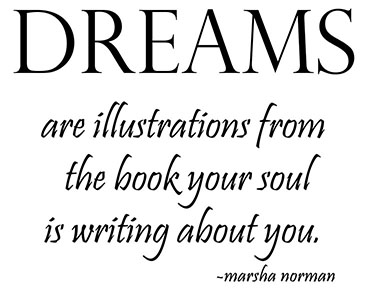 ---
Joke of the Week
Thanks to Peter Paul of S Pasadena, CA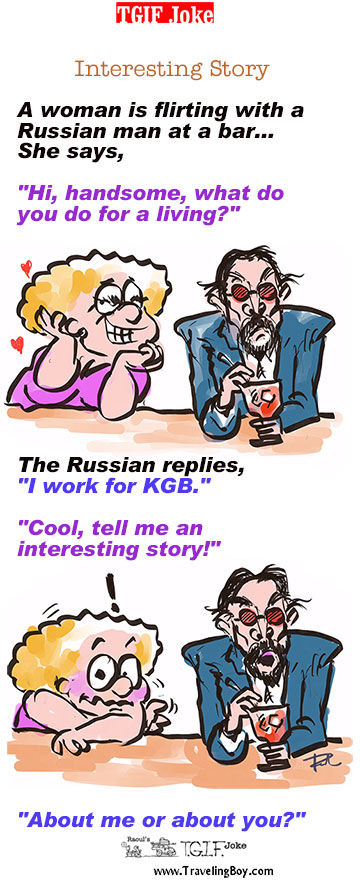 Video of the week
FUNNY: Thanks to Tom of Pasadena, CA for this Italian Commercial.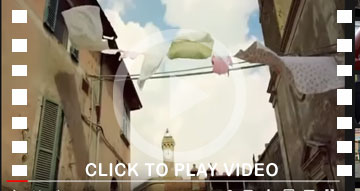 Parting Shots
Thanks to Rodney of Manitoba, B.C.

Thanks to Art of Sierra Madre, CA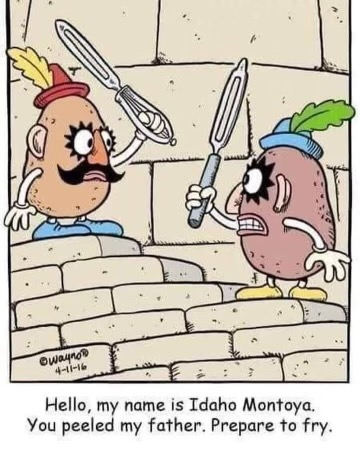 Thanks to Tom of Pasadena, CA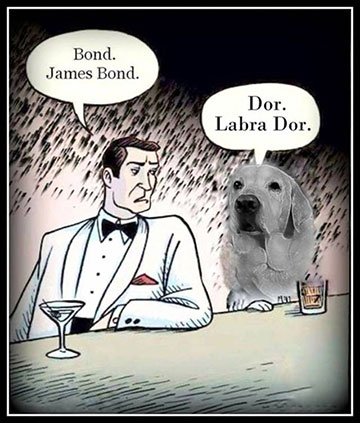 Thanks to Efren of Caloocan City, Philippines