Article and Photographs by Steve Anderson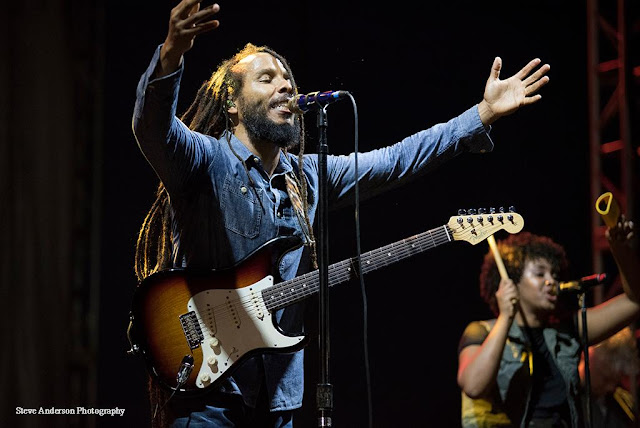 Ziggy Marley took the stage around 8 pm and proceeded to dance with his backup singers to the song Change Your World, which is on his new album Rebellion Rise. As he was dancing and getting into the flow of his music, I realized that the show wasn't just about him, but it was about the reggae music. The crowd and I had come expecting to capture a feeling of unity through the music. So, as Ziggy grabbed the microphone and started singing a new song, I wondered what magic he was going to conjure to unite us all. I heard his lyrics loud and clear and they were perfect for the moment.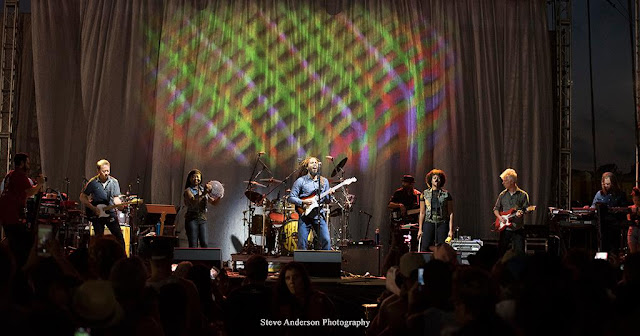 Work in Synergy
Feel the Energy
Groove with me
We're gonna' change the World
This first song was an invocation to come join the spiritual family and together we are going to change the world. From that first song and through the 19-song set, Ziggy built a cohesive foundation of trust and love with the audience. You could feel the good vibe flowing back and forth between the band and the crowd as we all sang Love is my Religion. By the time he got to the classic reggae anthem, One Love, the crowd was singing louder than the band. You get the picture.
The spirit of the reggae music that his father Bob Marley created in the 70s was now flowing through the crowd. As Ziggy closed out the night with another song off the new album called Circle of Peace, I realized that we had changed the world. Yes, we changed our small part of the world in Del Mar but think about how Reggae Music has grown into a worldwide phenomenon since the 70's. All over the world people are grooving and moving to reggae music. The music has become the message and the good vibe is infusing people with the hope that they can change the world.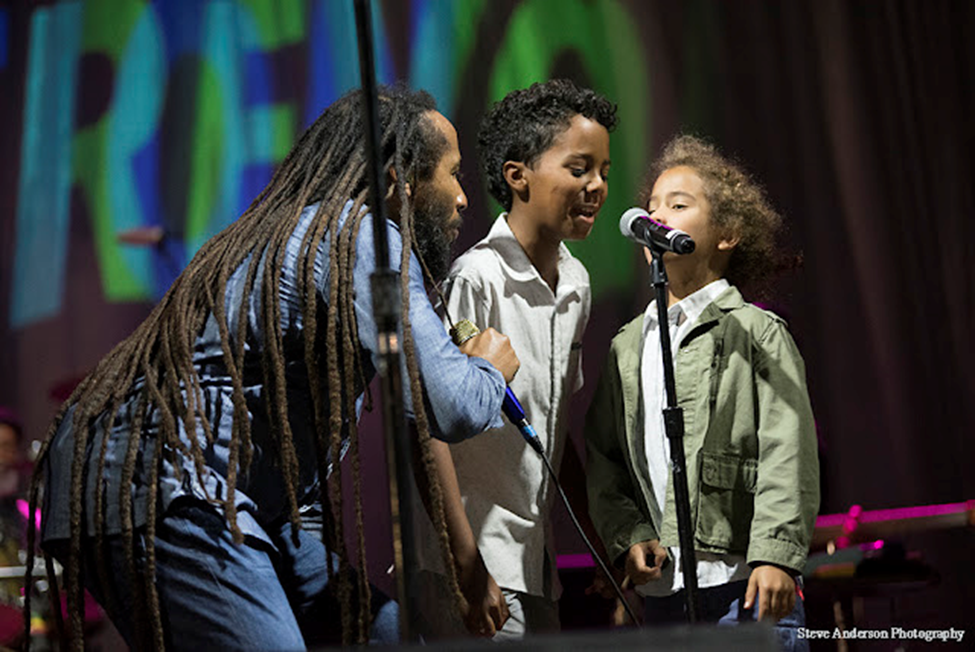 As I looked at Ziggy's children singing on stage with him, I had a good feeling that they and others from their generation will realize that they have the power to stand up and change the world, too.