Raoul's Two Cents: August 4, 2023
Dreamers
It's been my childhood dream to work for a creative company like Disney. I would spend hours tracing cartoons and memorizing strokes … marveling at the animation, the brochures, the books, the soundtrack of the things that came out of the Imagineering headquarters in Burbank. I was willing to work for free just to be an animator … but somehow I never got the breaks … I never found a mentor. The only one who taught me about work was my Dad who only had an ounce of art appreciation in his blood. So I became a boring entrepreneur like my Dad. I was so discouraged that I wrote a song in my 30s (before I became born again) when I realized I would never be a world renown animator. Here's just an excerpt of the thoughts of a crushed spirit:
The Real World
Verse 1
Once I had dreams of becoming a king.
Of being the master, being the best in everything.
But now I know. It's just not so.
Whoever heard … a kingdom full of kings and queens?
Chorus
Each day we learn to live through life's joy and disappointment.
Each day we have to sacrifice old values for some new ones.
We think that we have grown but reality has shown
there's more to life than we've come to know.
But you know artists. We always have one eye looking at great paintings, one ear listening to musical arrangements, and a big mouth that shares all of our insights to a world that does not understand … or so I thought. Little did I realize, my youngest daughter was picking up my words that fell off deaf ears. When we watched a movie, I'd point out what made the movie interesting. She and I shared this artistic dimension.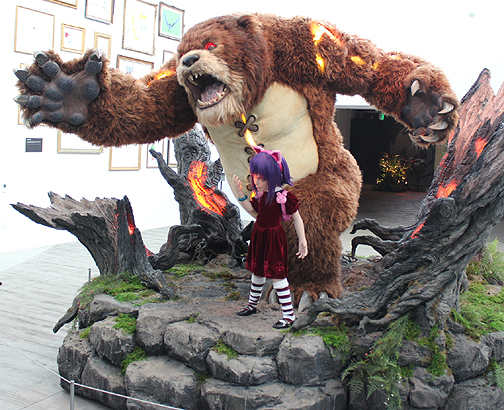 A few days ago my family toured the Riot Games Campus in West Los Angeles. You can read all about it in an article I just posted here in TravelingBoy.com. It was really fun. I wish you guys could go there too but it's one of those places where access is only granted to those who are connected to the organization. My daughter, the artist, works there.
Through her, my dreams have come true. I may have planted the artistic seed but she watered it with her blood, sweat and tears. She braved through the starving artist route that I was too proud to take. Her accomplishments are deservedly her own. I'm so proud and happy for her. Praise God for making my dream her dream and making both our dreams come true.
How about you? Where are you in your life journey? We all have hills and mountains to climb, don't we? Wherever you are in your life adventure, is God in the picture? Hmmm …
"We are God's masterpiece [quite perfect in His sight] created anew [born again] in Christ Jesus so the good [the abundantly good life path] that He planned for us a long long time ago [even before we were born], should be our way of life." — Ephesians 2:10
Blessings to you my TGIF friends!
Raoul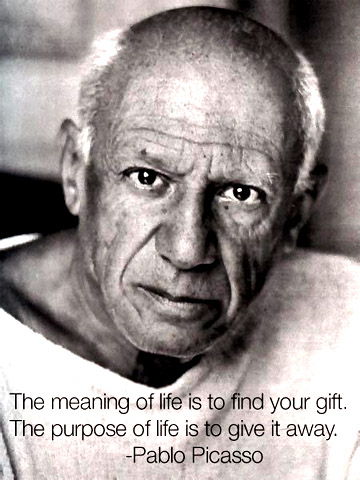 JOKE OF THE WEEK
Thanks to Art of Sierra Madre, CA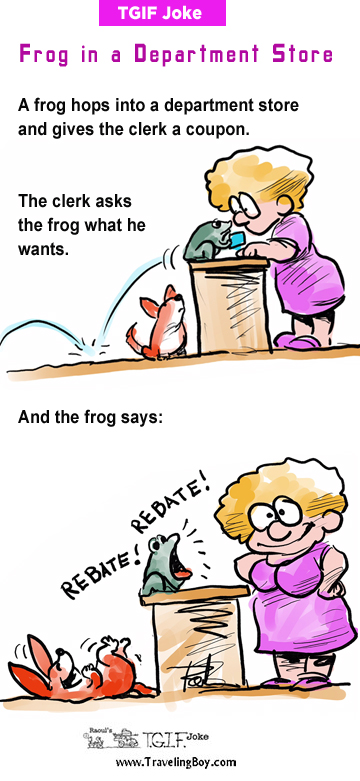 Original art by Raoul Pascual.
Parting Shots
Thanks to Maling of New Manila, Philippines.
Thanks to Tom of Pasadena. CA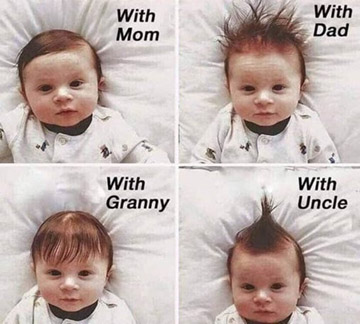 Thanks to Art of Sierra Madre. CA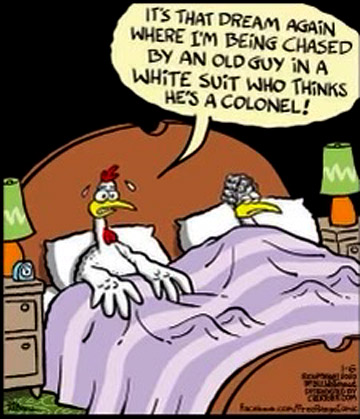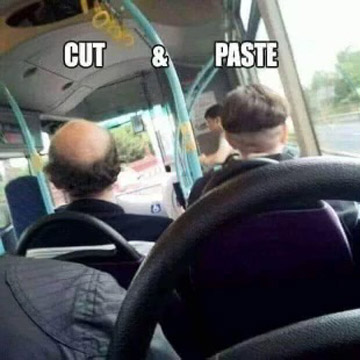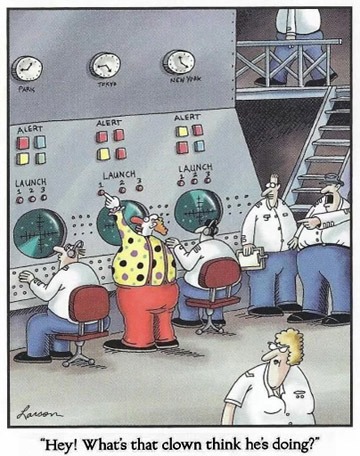 I found these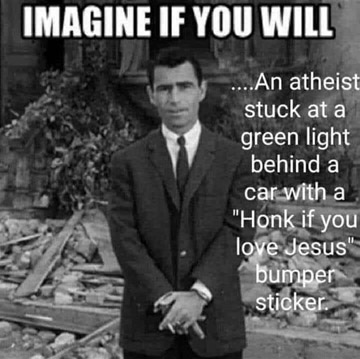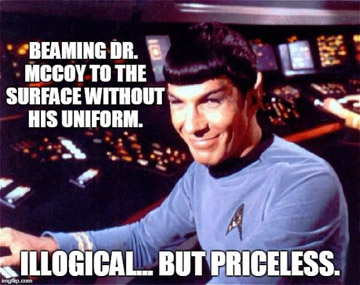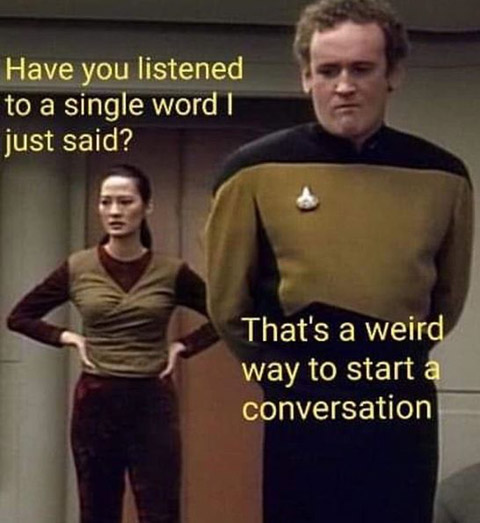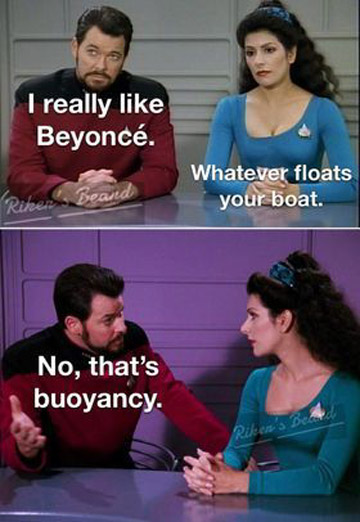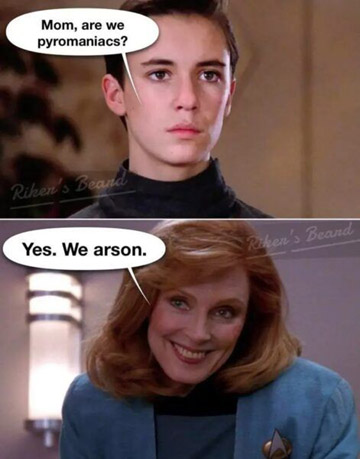 The Traveling Boy
My good friend (and jokester) Terry and I came up with these.