7 Secret Amtrak Tips That Could Save You Money
by Ed Perkins
If you're considering a trip on Amtrak, you could be eligible for a discount you don't know about. Amtrak routinely gives up to 30 percent off bookings for an array of reasons, some based on status, some on when you buy, and some on short-term promotions. Here are the Amtrak tips you need to know to save money on a rail journey.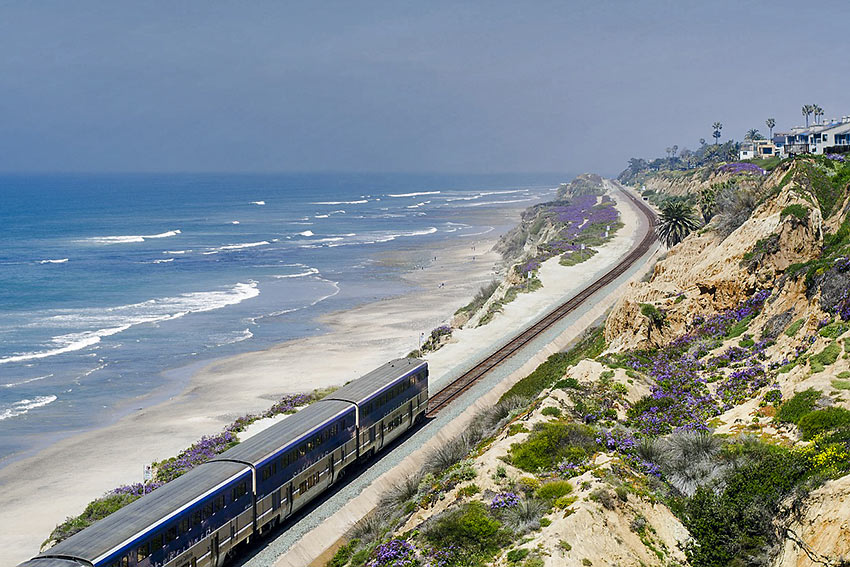 Amtrak Tips You Need to Know
First, it's important to know what services Amtrak discounts typically apply to, and their terms:
Discounts are almost always confined to coach class and ordinary (not high-speed) trains, though there are occasional business-class discounts on Acela. Amtrak only rarely discounts its sleeper class or Acela first class seats, and typically highly publicizes those.
Discounts usually apply to all or almost all long-haul and regional routes, although seats are subject to availability and holidays/blackout dates.
Discounts often exclude routes where Amtrak does not use seat reservations: typically Keystone and Pennsylvanian trains between Philadelphia and Harrisburg, Pacific Surfliner trains, Auto Trains, and some Thruway Bus.
Most discounts do not apply to the Canadian portion of cross-border trains operated by Amtrak and Canada's VIA Rail.
Some discounts are combinable; others are not. Some discounted fares allow upgrading with payment of fee; others do not. Check individual programs for details.
Most discounted fares are nonrefundable, but are exchangeable with a 25 percent fee. In addition to discounts on regular tickets, Amtrak tips listed here include its version of a rail pass as well as rail-hotel package details, which can be useful for some travelers.
Status Discounts
Several ongoing Amtrak discounts depend on who you are; appropriate ID may be required when you travel. Status discounts are combinable with some other discounts but not all.
Seniors age 65 and over receive 10 percent discounts on most coach fares. The senior discount is 50 percent on Downeaster trains between Boston and Maine. Kids age two through 12 receive 50 percent discount when traveling with a fare-paying adult. Military on active duty and veterans receive 10 percent discounts on most coach fares.
Travelers with disabilities and companions receive 10 percent discounts on most coach tickets. All Rail Passengers Association members receive 10 percent discounts on most coach fares; three-day advance purchase is required.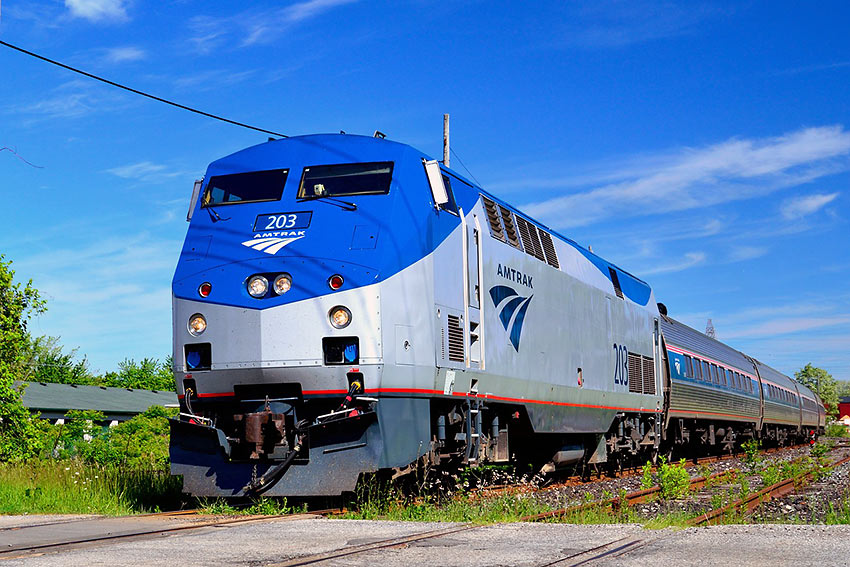 Purchase-Based Discounts
Advance Purchase: Amtrak offers a variety of advance-purchase discounts of 20 to 25 percent. The most general is a 20 percent "Saver Fare" discount, nationwide, on its most popular long-distance trains. Purchase tickets seven to 14 days in advance, depending on route.
Smart Fares: Each week, Amtrak posts specific routes with 30 percent coach discounts. Fares post on Tuesdays for purchase during the next four days and for weekday travel starting the following week, ending after three weeks.
Short-Term Promotions
Amtrak frequently posts short-term promotions, with a specified cutoff date, on its deals page. They take several forms:
Conventional coach percentage discounts in limited regions, on specific trains, or to specific traveler groups such as seniors and students. Discounts are typically 15 to 25 percent—no better than "Saver Fares,' but with either no advance purchase requirement or a shorter period.
Buy-one-get-one or companion offers; sometimes the second ticket free, sometimes the second ticket at 50 percent off.
"Share Fares" for a group of up to six traveling together requires the first traveler to pay full fare, the second to pay 15 percent off, and the third through sixth to pay 60 to 70 percent off the adult fare.
One current temporary 15 percent discount applies to seniors age 62 or over on regional trains within California: Capitol Corridor, Pacific Surfliner, and San Joaquins. This promotion expires January 31, 2020. Route-specific sales can come and go.
Multi-Rides and Passes
Amtrak sells monthly and ten-ride tickets for trips between two specified stations, as well as six-ride tickets for students, limited to a few trains.
Amtrak's rail pass comes in three sizes: eight segments over a 15-day period, $499; 12 segments over 30 days, $689; and 18 segments over 45 days, $899; half fare for children ages 2-12. Travel is valid on most trains.
There's also a California pass, $159 for travel on any seven days out of a 21-day period. Children pay half, for travel on Capitol Corridor, San Joaquins and Pacific Surfliner, and Coast Starlight between Los Angeles and Dunsmuir, California.
Packages
Amtrak offers a range of vacation packages, some incorporating both rail travel and hotel accommodations, others concentrating just on destination packages at cities Amtrak serves. As is the case with air/hotel, packages, rail/hotel packages can often cost less than buying rail tickets and hotel accommodations separately. You have to check each specific trip to determine whether packages are good deals.
Making Sure You Get Your Deal
The regular Amtrak website is very good about offering discounts automatically. The booking page accepts inputs about your status and the search system automatically displays discounted fares. Very occasionally, you may need to enter a promotional code. You can arrange discounted Amtrak tickets in person, online, and through Amtrak's free iPhone or Android app.
More Than One Third Of Americans' New Year's Resolutions Involve Travelling More In 2020
Courtesy Calum McCloskey, www.10yetis.co.uk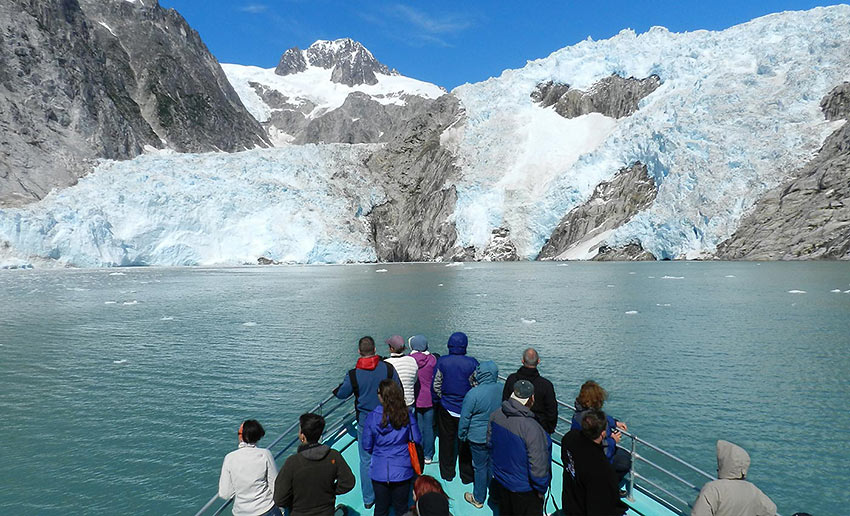 Almost two fifths of Americans have set themselves New Year's resolutions for 2020
Slightly over one third of these cite wanting to travel more as one of their resolutions
26% of Americans not wanting to travel in 2020 say so because they are fearful
Japan, Britain and Canada most popular destinations for those wanting to travel this year
The study was conducted by the team at flight-comparison site www.us.jetcost.com, who surveyed more than 4,100 Americans, all of whom were over the age of 18.
It was initially found that close to two in five Americans (39%) have set themselves a goal or target for 2020, with a further 18% loosely planning to do more in the coming year.
When asked what goals they had set themselves for the year, it was found that one third of Americans (34%) cited wanting to travel more as one of their New Year's resolutions, while others involved 'saving more money' (48%), 'working hard on my career' (32%) and 'putting myself first' (31%).
Quizzed on the reasons why they wanted to travel more in 2020, the most common responses were 'I have never been abroad before' (29%), 'I want to get out of the United States' (23%) and 'I want to see more of the world' (16%).
The most common destinations that Americans want to travel to in 2020 were found to be 'Japan' (20%), 'Great Britain' (19%) and 'Canada' (16%).
Just two fifths of Americans that responded to the survey (41%) revealed that they had been on vacation in 2019, whilst only 21% of those have been abroad. When asked why this was the case, the most common answers were 'I did not have enough money' (36%), 'I could not get the time off work' (22%) and 'I did not want to' (15%).
Furthermore, the survey also revealed that more than half of Americans (56%) were planning to definitely not go abroad in the year ahead. One quarter of these (26%) revealed that the main reason for not wanting to go on vacation in 2020 because they were too fearful (of flying or going on vacation in general), whilst 41% said it was because they 'preferred the United States to other countries'.
Commenting on the results of the study, a spokesperson for www.us.jetcost.com said:
"New Year's Resolutions can be easy to make, but sometimes hard to stick to, so it is often best to set yourself an achievable goal. Travelling more is a great target to make, and vacations are a perfect way to take your mind off work and other things. You don't have to leave the comfort of the States to go on vacation though; there are so many different things to see and do right here within the 50 States."