Greetings, T-Boy Readers & Enthusiasts –
Music is considered the spice of life, often times indicative of the national character of a country, city and place. The sound of a Mexican mariachi band, the pounding of drums in Tonga or the jazz of New Orleans can conjure heartfelt emotions and also an education for the curious traveler. Our current T-Boy Society of Travel, Film & Music poll is devoted to domestic or international destinations in which you'd visit for its music. Once again, this allows us to see a different side of our esteemed writers who've been regularly delivering original content; a content that readers can only find on Traveling Boy.
Deb Roskamp | T-Boy writer and photographer:
Fado – Lisbon, Portugual
The fadista sang mournful tunes with lyrics of resignation, fate and melancholy; best defined by the Portuguese word saudade, (longing), symbolizing a feeling of irreparable loss and lifelong damage. Fado ('destiny, fate') is a melancholic genre whose birthplace is Lisbon's port districts of Alfama, Mouraria and Bairro Alto in the 1820s. Initially, its musical style was performed in cafes, taverns and 'half-door' houses (bordellos) to sailors, bohemians, and courtesans who were mainly from the urban working-class.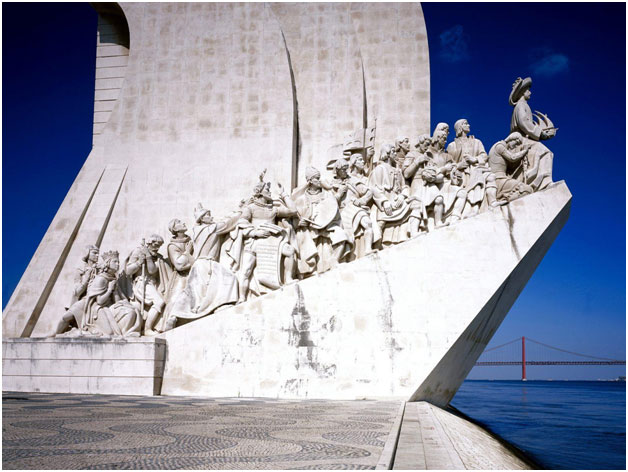 Today, throughout the world, Fado is regarded as the Portuguese musical symbol of culture and tradition. The music is performed without any form of electric amplification by either a female or a male vocalist, and accompanying music, generally by guitars (10- or 12-string guitars), one or two violas (6-string guitars), and occasionally a viola baixo (a small 8-string bass viola). Most of the repertoire follows a double meter (four beats to a measure), with lyrics arranged in quatrains or in any of several other common Portuguese poetic forms.
I listened to the musicians while dining in a restaurant. The music took me back to imagining women singing these ballads to their sailors, as they set out to explore the world, disappearing beyond the horizon. I'd visited the ports and seen the Monument to the Explorers in the Belem neighborhood. Now, I would venture to the Fado Museum in the Alfama neighborhood where one can learn more about this musical genre in an interactive setting.

Ed Boitano | T-Boy editor:
Mozart – Salzburg, Austria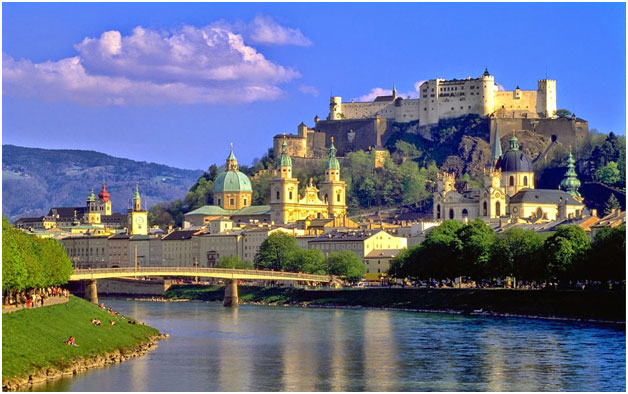 With its medieval city center, cobblestone streets, Baroque architecture and Hohensalzburg Fortress resting in a spectacular alpine setting, Salzburg serves as nothing less than an enchanting fairytale of a city. It is also the birthplace of one of the greatest composers of all time: Johann Chrysostom Wolfgang Amadeus Mozart (1756-1791). Mozart's narrative is well-known; he could read and compose music and play the violin and piano at five years old. Born into a musical family in Salzburg, Mozart had a unique ability for imitating music, which first became evident when he recited a musical piece by simply observing his father conducting a lesson to his older sister. This led to a childhood on the road, where the young prodigy performed before many of the royal courts of Europe. At 17, no longer a child prodigy, he returned to Salzburg where his uncanny memory of earlier travels had provided him with a plethora of musical styles and experiences, from which he used to create his own compositional language.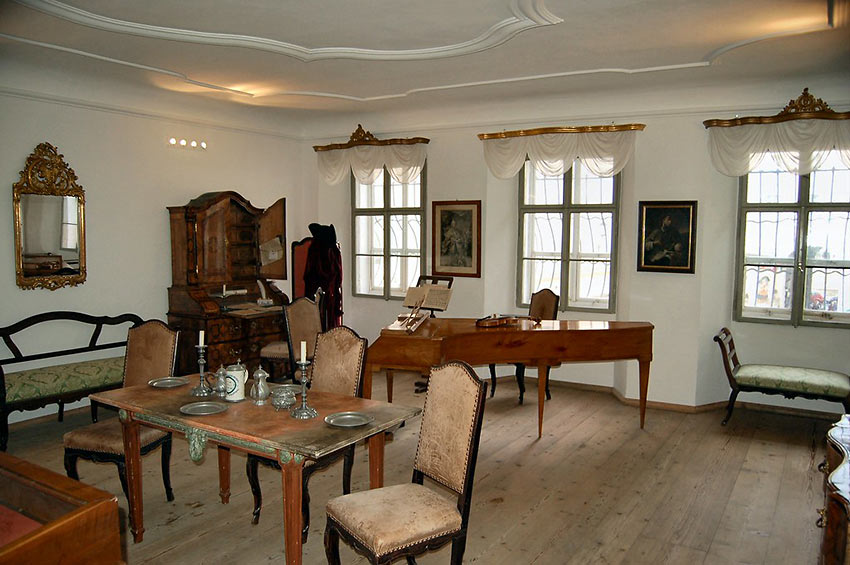 Mozart was never completely happy with his later career in Salzburg as he experienced little fame, and soon moved to Vienna; however, the Salzburg today is a Mecca for all things Amadeus. An essential stop is a visit to Mozart's Geburtshaus (birthplace). This is the house where his parents lived for 26 years and young Mozart was educated. Now a three-story museum, it is filled with original instruments – Mozart's childhood violin, concert violin, clavichord and pianoforte – portraits, family letters, and furniture and objects of daily use, including Mozart's very cradle. I asked why were Mozart's famous eyes so bulging? He didn't eat his vegetables, replied my guide. Noticing the bathtub, I asked how often would Mozart bathe? Twice a year; once for Christmas and once for Easter.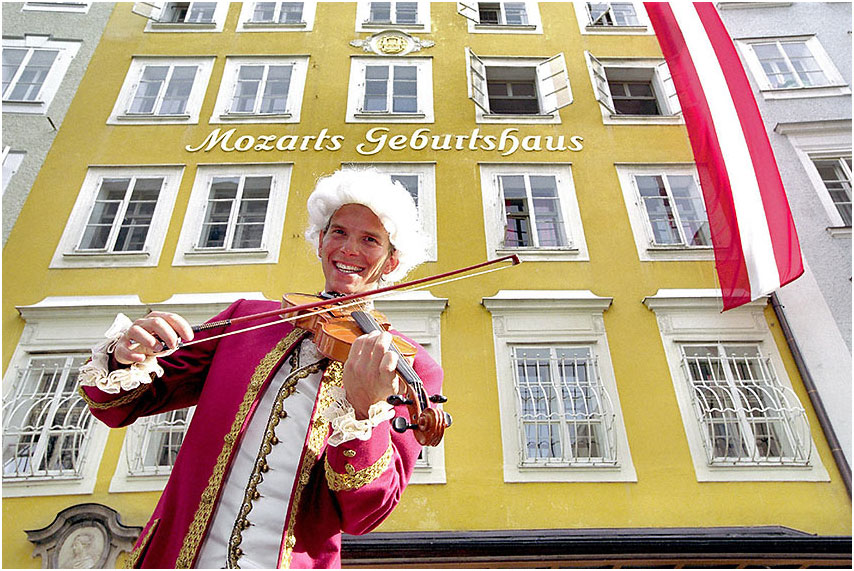 Another Mozart must, a dinner concert at the famous Stiftskeller St. Peter, considered the "oldest restaurant in Europe." My dinner concert consisted of arias performed by candlelight between food courses, prepared with traditional recipes from Mozart's era. Period-costumed musicians, including two opera singers, performed arias from "Don Giovanni," "Le Nozzi di Figaro" and "The Magic Flute." Dining under opulent chandeliers and surrounded by 18th century décor, not to mention the stirring music, was akin to being transported back to the magical times of Mozart. Be sure to visit the Tourist Info in Salzburg for concerts at Mirabell Palace, the Hohensalzburg Fortress and the Salzburg Festival.

Susan Breslow | T-Boy writer:
Bette Midler – Anywhere
I would go anywhere and pay anything to see Bette Midler perform again. There's no better all-around entertainer. Her voice can be brassy or soft, make you laugh out loud or bring you to tears (I never hear "The Rose" live without crying). The bawdy Soph & Ernie jokes are hilarious. The costumes dazzling. Her backup singers, The Harlettes, are appropriately slutty. Even the props – a motorized wheelchair for her alter ego Dolores del Lago, The Toast of Chicago in full mermaid regalia – are a hoot.
I've seen her multiple times at Caesars Palace, enlivening the 110-foot-long stage built for Celine Dion, in "The Showgirl Must Go On," at "The Divine Intervention Tour" in Madison Square Garden, in Radio City Music Hall, and of course raising spirits after 9/11 in Yankee Stadium singing "Wind Beneath My Wings." I don't believe she performs live anymore, but this 2021 Kennedy Center honoree, who has as much heart and humor as talent, is a true G.O.A.T.
Ringo Boitano | T-Boy writer:
Irish Session Music – Doolin, Ireland
"What brings you to Ireland?" asked my friendly cab driver. "All the above and more, and with a very keen interest in Irish music," laughed thee. The cabbie smiled, "You know, I sing too. Give me a couple pints of Guinness and I'll sing all night fer yah." My mood was already euphoric; now kicked up a step higher, well aware that a trip to the Republic of Ireland is a cultural immersion of living history, heartfelt poetry, ethereal landscapes and locals with hospitality in their very DNA. And, yes, I soon found my traditional Irish Session ('seisiún') bands, playing jigs (faster rhythms) and reels (stepdance music in 'reel' time), and an occasional ballad about the Great Famine and emigration.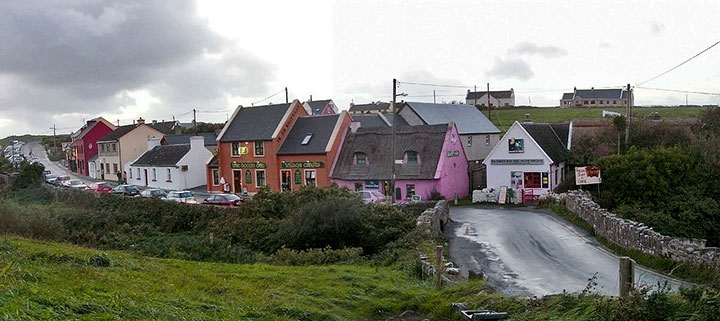 Doolin (Dúlainn) is an Atlantic coastal village in County Clare, considered the home of traditional Irish session music. And the local attractions are not bad either, with the Cliffs of Moher, the Burren, and a port that leads to Aran Islands just around the corner. But what could top a Doolin pub meal washed down with a pint of the black stuff at one of the village's rollicking establishments? Well, grab your next pint and bask in the intoxicating music of an Irish session band on the floor.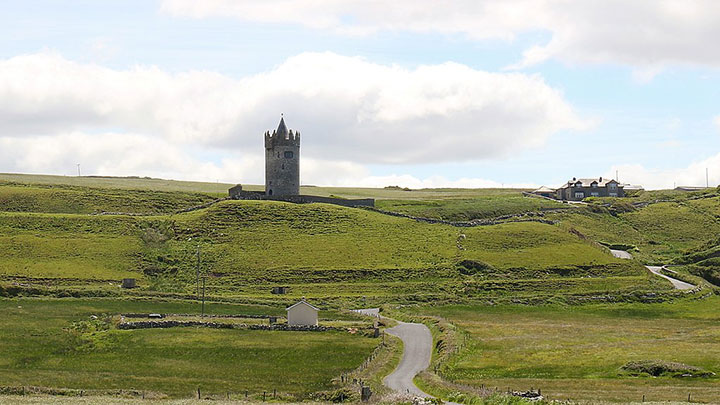 The size of the groups may vary, and members are sometimes new to one another, yet seemingly never missing a beat on the Bodhrán Drum. Traditional instruments generally included fiddle (the life blood of a session); harp; flute and whistle; Uilleann Pipes; guitar, mandolin and banjo; accordion and concertina, and the Bodhrán Drum. You'll notice the Irish have the gift of the dance where evidence suggests that the sun worshipping Celts and the Druids practiced a circular formation pagan dance which has a commonality to the modern Irish set dancing of today. And, if you're feeling particularly festive, you can join in on a dance; in my case, a rather clumsy and improvised one
At a conversational break, a musician informed me that the Irish dancer once carried a heavy stone in both hands, preventing them from holding hands with the opposite sex. Then adding, "I'd probably need a shackle (Handcuff, carrying alcoholic beverages in both hands at the same time)." What could I say, besides Sláinte! (Pronounced: 'slaan-sha') and ordering another Guinness.
Stephen Brewer | T-Boy writer:
Giacomo Puccini – Lucca, Italy
On a dark and stormy night a millennium or so ago, as legend has it, a life-sized crucifix washed up on the shores of Tuscany in an unmanned ship. This so-called Volto Santo then traversed the countryside in a driverless cart and arrived in the walled city of Lucca, where it remains to this day. Once a year citizens parade the relic, adorned with a crown and draped in fine robes, through streets and squares in a torchlit procession that without too much stretch of the imagination, evokes the operas of Giacomo Puccini. The composer of "La Boheme,""Turnandot,""Madame Butterfly," and "Tosca" was born in Lucca, in 1858, in a handsome house that is now filled with his handwritten scores and other memorabilia.
Music pervades the medieval streets during the city's many concerts and festivals, and with luck a walker might turn the corner just as strains "O Mio Bambino Caro" or "Nessun Dorma" waft from the church of San Michele, with a tiered, white-marble façade that resembles a wedding cake. At such a moment it's easy to believe in another local legend. At the very top of the church is a statue of the archangel Michael, and it's said that he holds a sapphire in his outstretched hand to catch sunbeams and bathe this enchanting city in grace and light.
Richard Carroll | T-Boy writer:
Billie Holiday – Capital Theatre, Salt Lake City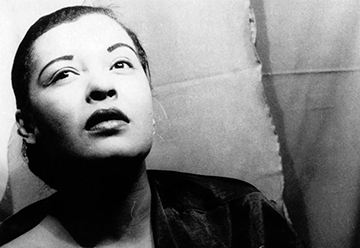 Traveling the world I've discovered (along with hundreds of other writers) that music is a marvelous guide to the culture of a destination, such as tango in Buenos Aires, New Orleans, the birthplace of jazz, America's only original art form and a gift to the world, where you can hear and dance to marching brass bands, see Tuba Skinny on Royal Street in the French Quarter and enjoy a celebration of life listening to Erika Lewis who often without a microphone sings "Broken Hearted Blues" and "Papa's Got Your Bathwater On."
For me, Ireland is among the most musically oriented countries on the universe along with Mexico. Traveling to Mexico numerous times over the years in the African Queen, a 1973 VW Camper, it seems every village has a guitarist or a singer and where else in the world but Mexico do gift shops offer guitars for sale. I've enjoyed the mariachis in the north, Banda Norteno in Mazatlan, marimba in the south of Mexico, and in Veracruz, Musica de Tropical. I found that the diverse music of Mexico is also a powerful cultural powerhouse throughout Central America, and I have enjoyed Mexican groups, often house bands, performing in Costa Rica, Honduras and Nicaragua.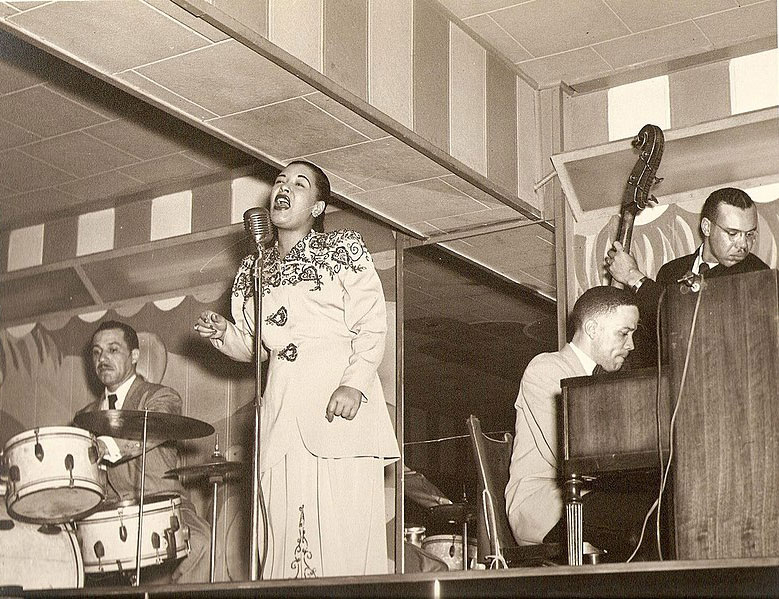 But by far my greatest musical encounter was with Billie Holiday, a long-lasting memory that unfolded on a bone-chilling cold evening in Utah when I traveled from Provo to Salt Lake City to the historic Capital Theatre in the heart of downtown. The Italian Renaissance building dating to 1913 was hosting Jazz at the Philharmonic featuring jazz greats Roy Eldridge, Flip Phillips, Oscar Peterson, Gene Krupa and Herb Ellis, and it was a once in a lifetime opportunity to hear Billie Holiday live, and an unforgettable thrill. She walked across the stage to the microphone wearing a white gown, a flower in her hair, and without a word sang "Love for Sale," "Moonglow," and "I'll Be Seeing You." With incredible musical backing, only her lips moved, her arms and body completely stationary. Her voice a spine tingling bluesy and sensual mix of love and sorrow and defiance, bending her phrases, falling behind the beat, and then her rhythm up front with perfect pitch, and a sound that spoke of her turbulent life with a surge of enormous haunting.
I heard from local musicians that after the concert there was going to be a late-night jam session happening at the Ralph Blaze nightclub with the touring greats performing. Ralph Blaze, a former Stan Kenton guitarist who fell in love with a Salt Lake City lady, opened the club with a jazz quartet, but at the time not so popular with some of the Mormon officials.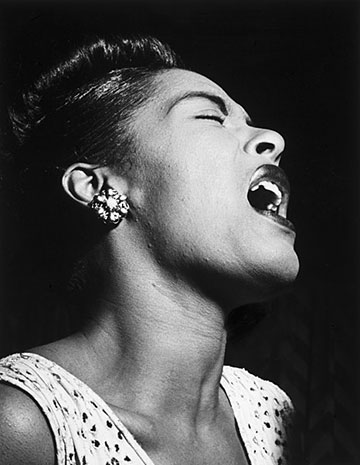 I parked my car near the rear entrance off an alley where Billie Holiday and the musicians with their instruments were huddled in a small group waiting for the door to open. Excited and with nervous chills I walked over to them and stood near Billie in complete awe. She was wearing a huge fur coat and I could smell her perfume in the icy air. She looked at me and stepping closer, smiling, eyes glowing, and holding up a cigarette in one hand said in a soft voice, "Do you have a light?" I shakily replied, "Sorry I don't smoke." I was so taken back that I was unable to even tell her how much I enjoyed her singing, and later wished I had said, "No, but I will find one!" And who in hell cares if I don't smoke. Everyone was stamping their feet in the frigid weather to keep warm, while Billie was snuggled in her fur coat, as huge snowflakes were beginning to fall. The club never opened.
The musicians and Billie headed to the Hotel Newhouse an okay hotel, but second rate compared to the gorgeous five-star, palace-like Hotel Utah, where blacks were not allowed. Billie Holiday died in New York City a few years later in 1959, age 44. but for me she is a forever memory.
T.E. Mattox | T-Boy writer:
The Blues – The Mississippi Delta
The Delta blues is one of the earliest styles of blues music, which originated in the Mississippi Delta, an area between Memphis, Tennessee and Vicksburg, Mississippi, and east to west to the Yazoo River and the Mississippi River. More famous blues musicians have come from this area than any other region (or state) combined. The Mississippi Delta is historically famous for a town called Clarksdale – better known as the Blues Crossroads. Legend has it that's where Robert Johnson sold his soul to the devil.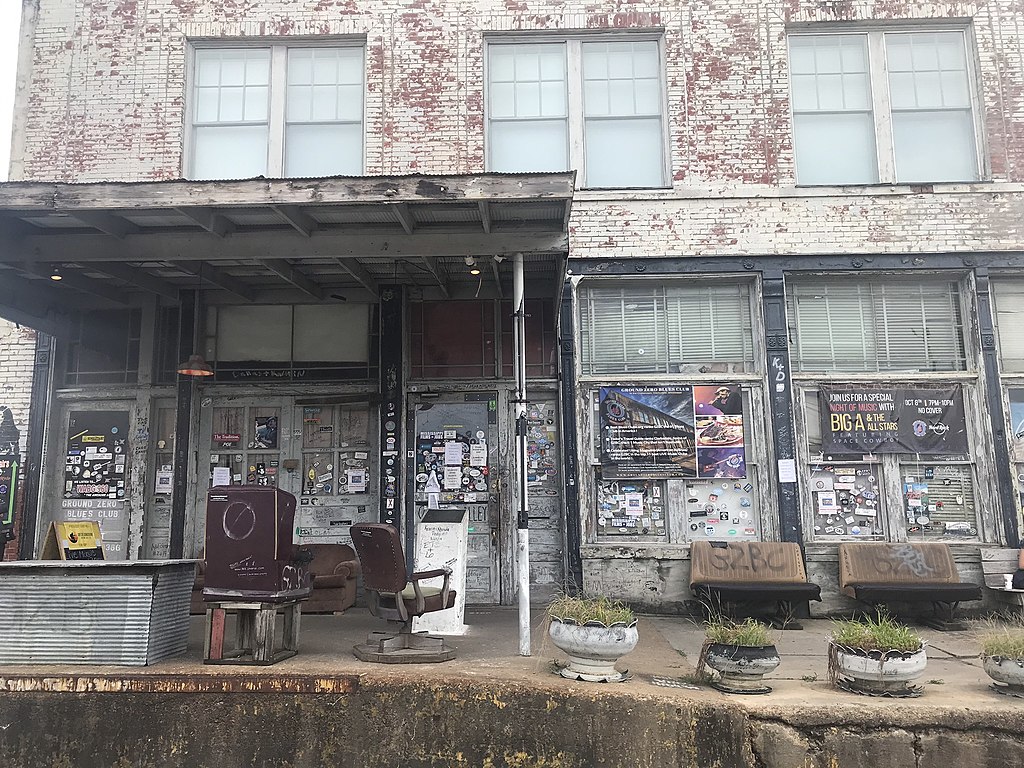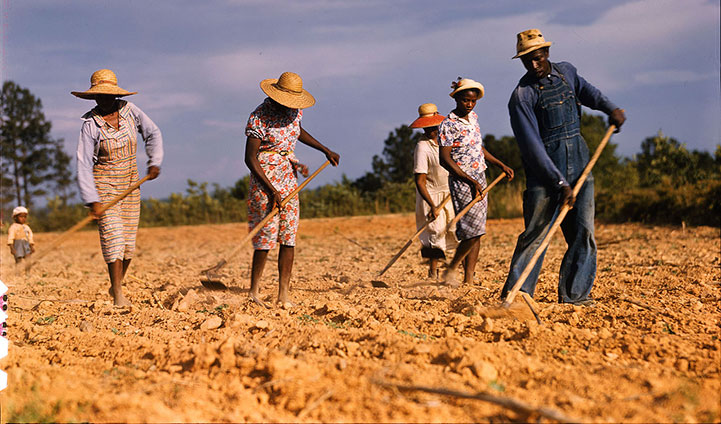 Visit the Hopson Plantation and spend the night at a restored sharecropper shack at the Shack Up Inn. The evenings are filled with blues at Ground Zero, Red's or the Juke Joint Chapel. An amazing cultural and musical emersion you'll want to experience again and again. Robert Nighthawk, Sunnyland Slim, James Cotton, Chester Burnett (Howlin' Wolf), Bukka White, Charlie Musselwhite, Sonny Boy Williamson II, Big Bill Broonzy, Carey Bell, Tommy Johnson, John Lee Hooker, Charley Patton, Son House… some made their names in Chicago, some made their names in the South, but all were born in Mississippi.
Phil Marley | Poet:
Edvard Grieg – Troldhaugen – Bergen, Norway
Despite his diminutive 5 ft frame, Norwegian composer Edvard Hagerup Grieg was a towering rock star long before the expression existed. Born into a successful Bergen merchant family in 1843, his life dramatically changed when violin virtuoso Ole Bull recognized his talent and introduced him to the treasures of Norwegian folk music. Grieg studied the masters abroad but dreamed of reprieves to his beloved Norwegian countryside – a pattern which continued after he became a world-renowned composer.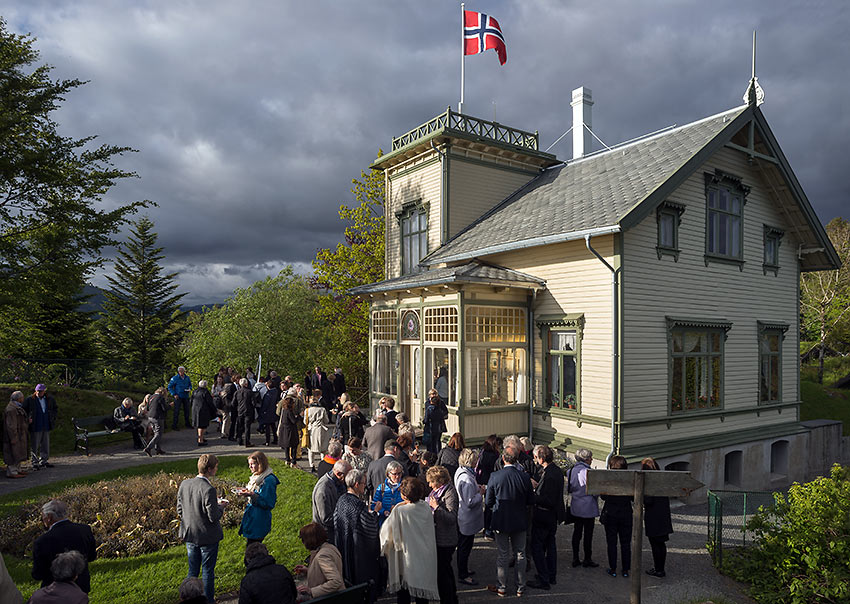 With money now filling his pockets, Grieg and his wife built a home on Lake Nordås on the edge of Bergen, which he called his best opus so far. Christened Troldhaugen, the Victorian villa became a center piece for Bergen's artistic community and visiting dignitaries. Grieg enjoyed his guests, but needed quiet to work, and built a composer's hut by the lake. Grieg died in 1907 of chronic exhaustion. But today his legacy lives on at Troldhaugen – a living museum consisting of the Edvard Grieg Museum, the Villa, the Composer's Hut, Concert Hall and Edvard Grieg´s tomb. My highpoint was a concert at Troldhaugen recital hall, which is discreetly built partially underground ground, complete with sod roof. The floor-to-ceiling windows behind the stage overlooks the composer's hut where Grieg would work, superstitiously sitting on a stack of sheet music by Beethoven so that he could reach the piano. At the end of each day, he would leave a note: "If anyone should break in here, please leave the musical scores, since they have no value to anyone except Edvard Grieg."
Fyllis Hockman | T-Boy writer:
Ah, you lose me on this one
The last time I listened to music was folk at Washington Square in the Village in high school … A lot of renditions of "We Shall Overcome!"
Skip Kaltenheuser | T-Boy writer:
Easy contenders
Trinidad, New Orleans, Kansas City, Lafayette, Louisiana International Music Festival, and the Riviera Maya Jazz Festival.
Raoul Pascual | T-Boy Contributor:
Smorgasbord Music – Los Angeles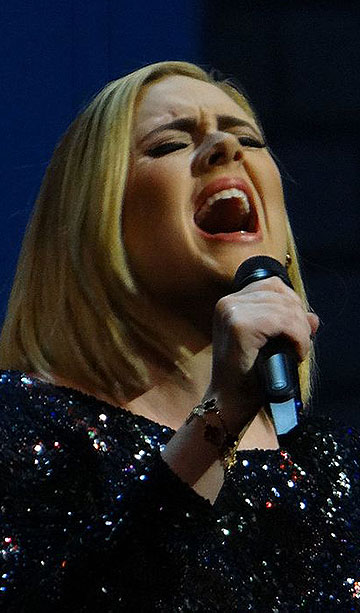 I guess I'm spoiled here in Los Angeles, Southern California — aka Hollywood. Within a 50 mile radius, there are hundreds of concert venues. Christmas and summer time are the peak season for these events. In my hometown alone, each Thursday in August, there are free (city-sponsored) concerts at the park featuring several excellent bands. One August, they had a Rock 'n Roll band, next week was Pop music, then Jazz and last they had Mariachi bands. Southern California overflows with talent. Many start in the local pubs and town concerts waiting for their big break.
My favorite artists are James Taylor, Carole King, Kenny Loggins, America, Earth Wind and Fire, Kenny Rankin, Earl Klugh, Toto, Journey, Sting, Swing Out Sisters, Adele, Hall and Oates, The Carpenters, Michael Jackson, Billy Joel, Paul McCartney, Phil Collins, Neal Diamond, The Eagles, Louis Armstrong, George Benson, Burt Bacharach, The Temptations, The 5th Dimension, The Beach Boys, Al Jarreau, Quincy Jones, James Ingram, Patti Labelle, Serjio Mendez, Andrea Bocelli, Yo-yo Ma, The Beegees, Glen Campbell, Amy Grant, Eric Clapton, Michelle Branch, Randy Crawford, Hall and Oates, Fleetwood Mac, Blood Sweat and Tears, Chicago, Gladys Knight and the Pips, etc. — and the common denominator of all these stars? They all perform here in Los Angeles (at least the ones who are still breathing).
Maybe that's why taxes in California is among the highest in the world — we pay for the amazing weather and the dream of bumping into the stars who decide to live and perform here. Californians may have a hand-to-mouth existence but who cares as long as we have our concerts, right?
Weave Cleveland | T-Boy writer:
A Zenith of Music – Los Angeles.
I have had the good fortune to spend the majority of my life directly in the music business. Sales, distribution, performance, composition, instrument repair, studio sessions, babysitting famous players, working big awards shows – and of course thousands of concerts and back stage access. Needless to say I am always excited about music.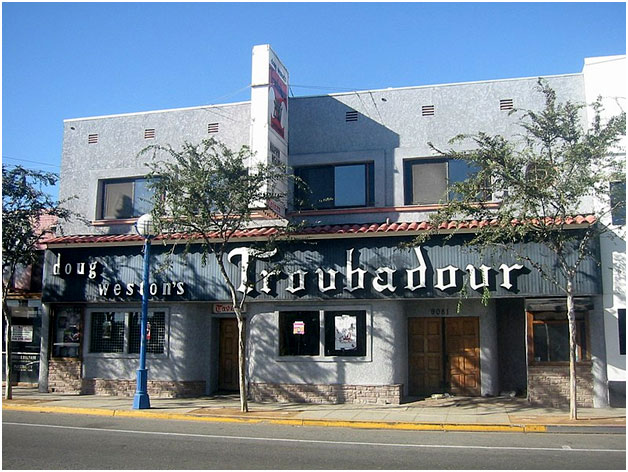 As a player and a writer it's impossible to listen to music the way non-players do. I am always analyzing chords voicings in my head, supposing different arrangements, trying to figure out which microphones were used, listening to my favourite recordings… sometimes for years and still discovering something I missed, a new discovery.
A person's ear develops with practice. I can hear Bruce Hornsby's damper pedal squeak and I can hear an edit point of Sir Georgia Martins' on the "Sgt. Pepper's" album.
I've heard great street musicians in Vienna and stellar musicianship on a summer festival stage in Krakow. Okay. It's time to stop rambling because it's everywhere from New Orleans to Winnipeg.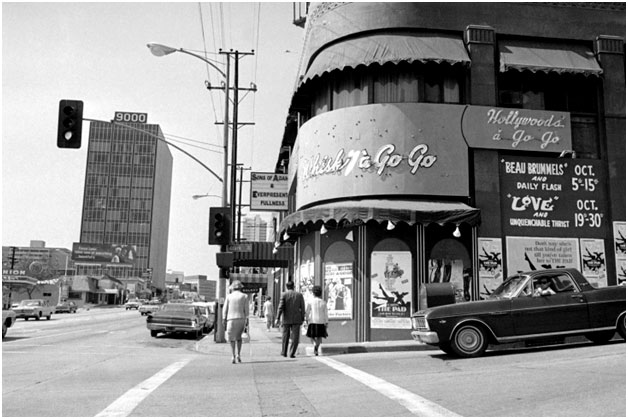 The BEST music destination I have ever been knocked out in has to be LOS ANGELES, California. My LA trips have always revolved around NAMM trade shows. I know the world comes together there but a vast majority of the performers are actually based there. Go to the Troubadour, or head on out to Laurel Canyon, or the Hard Rock in Anaheim… you're apt to be blown away and shiver in your shoes with what you are going to experience.
Latin Jazz supreme, Avante Garde guitar based rock, finger-style glory, Heavy Metal extraordinaire, that girl who makes a theremin play like Ron Carter or Charles Mingus, Thomas Dolby putting together a band of brilliance to equal what's in his head, the players are there! All the session musicians and the tv and movie soundtrack work. A supportive union.
I don't know where all the talent comes from exactly, a liberated mind, a devoted practitioner, the water? Los Angeles is where I have experienced this zenith. I hope you stumble across your own experience in Los Angles so you can see what I am talking about.