Article and photographs by Frank Mazer
Having recently read a story in the New York Times about the resurgence of roller blading acrobatics, I wanted to share a personal tale about the roller blading experience of a 45-year-old fellow, so long ago, while living abroad in Norway, so far away.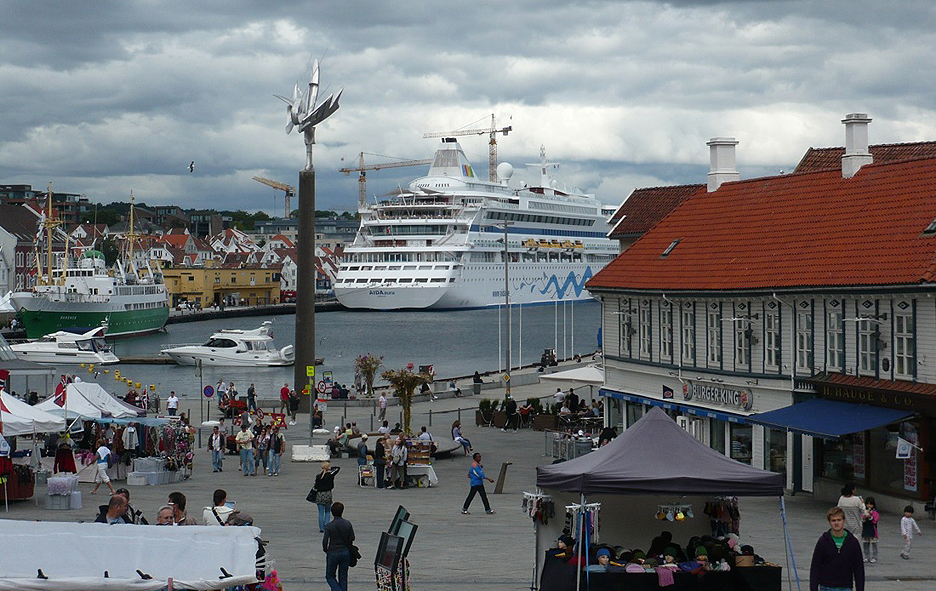 Norway, a remarkably beautiful country, and here I stand again at the bottom of a medium steep road, contemplating beauty. A left turn on a tiny dead-end road runs 50 yards to where I lived for three years with a wonderful Norwegian family in their beautiful chalet. A deep forest lay in wait if I continued past the chalet. To the right it was a 20-yard walk to the waters of the fjord, passing along a grassy area and then stepping among some large rocks. There is a delightful view from the chalet porch looking towards the fjord. Our home is on the outskirts of Stavanger, a beautiful city in the South of Norway. It's a fifteen-minute drive up the hill and then along the main two-lane road leading into Stavanger. In summer, cruise ships abound in Stavanger harbor. Walks in the hilly traffic free shopping zone provide wonderful views of the North Sea and waters all around as well as terrific cafes, restaurants and museums. The air is stunningly clean and tasty. The people are helpful, friendly and it's clear that their reputation for enjoying the out of doors and being fit is accurate. Stavanger is located in proximity to the mighty fjord country containing some of the most awesome scenery in the world.

But I digress. We are plunging into the story of a risk-taking 45-year-old schoolteacher who doesn't know better. I should simply enjoy the scenery and leave the rollerblading to the kids.
One day, in a paroxysm of boldness and over-confidence, I decide to try walking to the top of the steep hill on the asphalt road with my roller blades in hand and tennis shoes on my feet. Nice houses to each side of the road. Very little traffic except for locals in this residential area. Some cars parked here and there along the side of the two-lane road. At the bottom of the road are two large boulders to prevent cars from slip – sliding farther than the bottom of the road in the winter snows. They'd end up going across a grass and dirt area and into the waters of the fjord. Or they'd hit a tree if they veered sideways.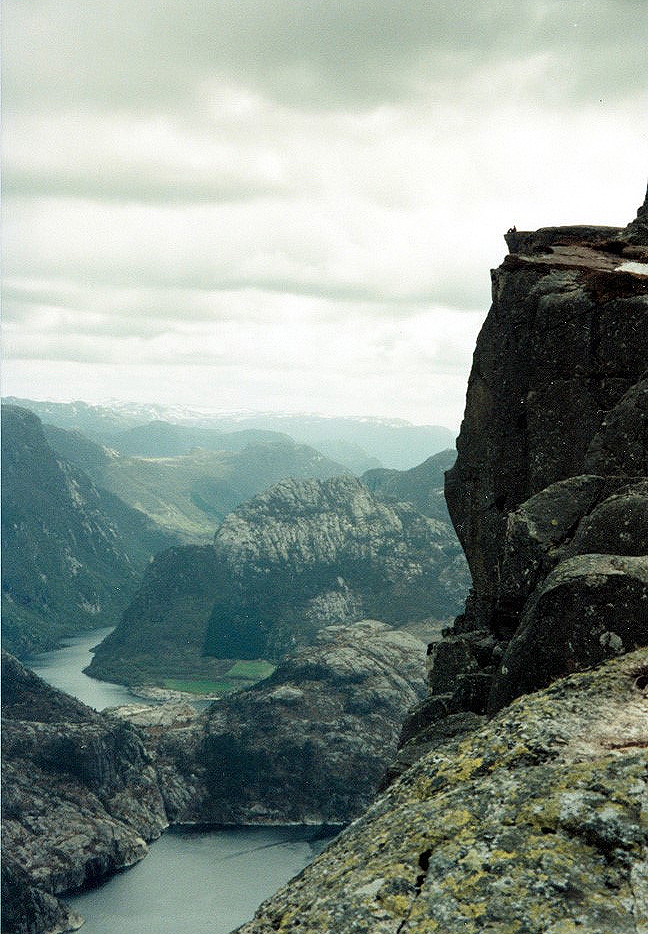 I put on my roller blades as I sit down on the curb at the top of the hill which is about 400 yards long to the bottom. My thinking is clear. I want to point my blades down the hill and work on quick, strong turns to control speed. This is part of practicing, simulating skiing. Enjoying the feel of the swaying turns and also learning to master my blades, as in master coming to a stop and master controlling speed. My blades are laced up. I am confident. Looking forward to this. No car is coming from behind nor is any car coming uphill.
I point my blades downhill. Gravity now pays me a visit whilst teaching me a mighty lesson. Instantly I am bolting forward on the blades at a speed not anticipated to occur so immediately, as in within five seconds. I sense that I am hurtling downhill rather than gradually picking up speed. This is asphalt not snow. My mind races; so do the roller blades, faster. I begin to wonder if these blades have a mind of their own. It is all I can do to maintain balance. Being of sound mind and awareness – I panic. I put pressure on my right foot blade to try to make a ski-like turn to reduce speed. If I can repeat several big round turns, I can slow down and even come to a stop. Forget it. The attempt leads to a slight turn but I already am going far too fast to risk putting extremely strong, necessary force into the blade to force a turn. I am picking up speed. I feel as if I am traveling downhill like a racer in a downhill ski race at 60 mph. I try doing small gentle turns but it has no effect on the speed. Are my blades enjoying themselves? I am not.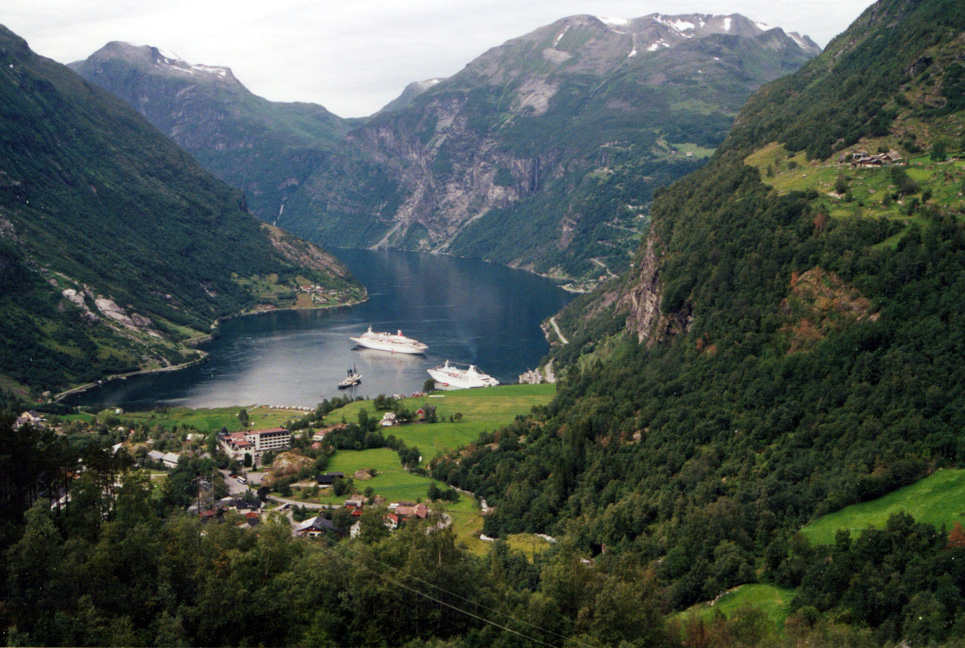 Now thoughts of plunging onto asphalt and skidding across it skim through my mind only to be eliminated by worse thoughts as I am swaying to and fro, forwards and backwards, trying desperately to maintain my balance instead of falling backwards onto my back and head. I am not wearing a helmet. My only safety apparatus are wrist protectors.
All of this is happening within about 90 seconds as my roller wheels enjoy speeding their way towards the bottom and the boulders.
In my panic I realize I must resort to finding a way to fall whilst causing minimum injury. Time is running out. The boulders are rushing up at me. It seems as if they are reaching out with arms wide. If I miss them, I shall hit the dirt and immediately do a face plant into the ground. At the last instant, I choose, as my inglorious escape, to make a mild push towards the side of the road and into the bushes, including thorn bushes just as I reach the bottom. I throw myself down sideways towards the bushes and roll through a couple of them as I am out of control. I come to a stop suspended halfway off the ground in the midst of the groping branches. Is all intact? This is my thought. Indeed, scratched but intact. Relief swirls across my essence, relief that I did not churn across the asphalt or plant my face into the ground, or break my neck in a backwards fall. Now there arrives a tidal wave of humiliation. It's mingled with self-deprecation and shame for my stupidity.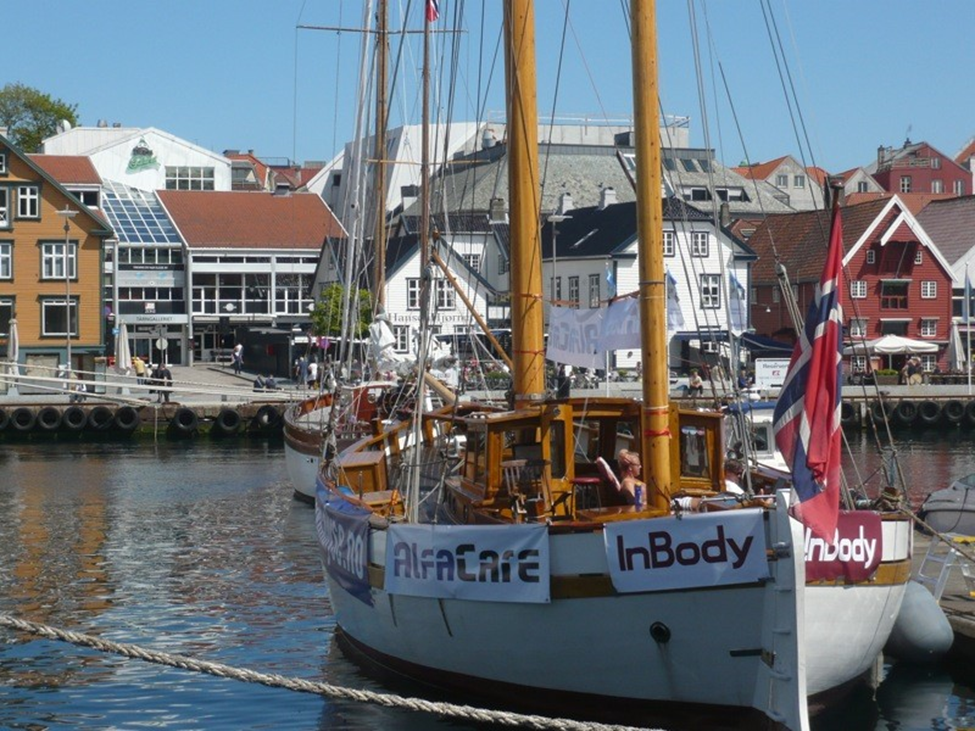 I manage to roll out of the shrubbery and lie on my side. I do not get up. I do not arise. No way, not on the roller blades.
I lie on my side and remove each of the blades. I have my shoes in a small back pack. I have assessed the scene and have noted that no spectator seemed to have taken in my Olympic performance. This is a relief. Now I am pleased to limp in my tennis shoes along the narrow access road to my wonderful rooms in the wonderful chalet at Hafrsfjord. I am a lucky fellow to be there. Luckier still to be there with the incredible , delightful family with whom I reside. I count my "lucky stars," lucky to be alive.
I also put my roller blades into the storage closet.
They remain there for the rest of my years in Norway.