Okay, I know not everyone believes in the Loch Ness Monster, the Easter Bunny or even Santa Claus but everyone believes in Bigfoot, right? Right???? I know this because I've actually been to his very own park in Branson, Missouri, dedicated to all things related to the big, hairy guy. Hard to argue with that much information.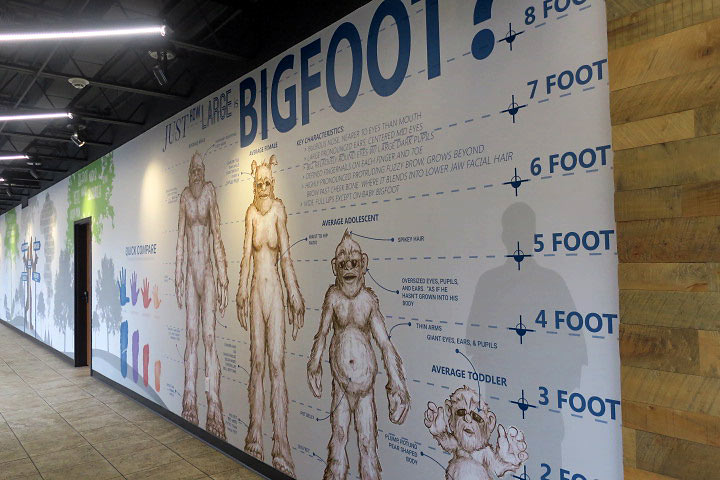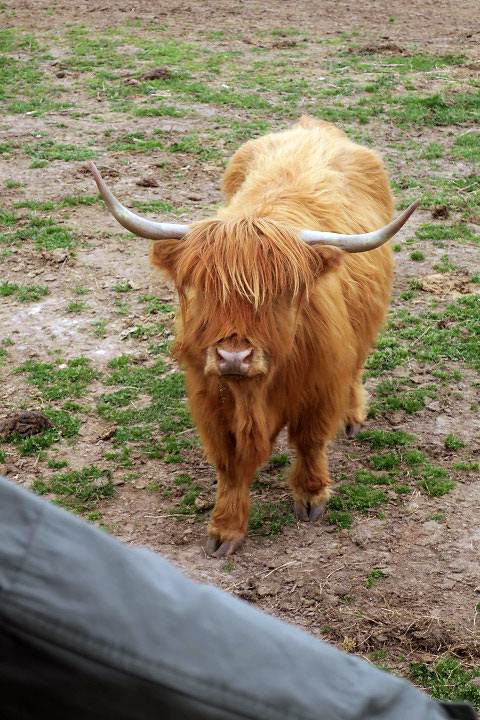 As we embarked on our Exploratory Expedition, we were forewarned that we would be seeing a large hairy beast during our very off-road tour of the rural Ozarks. An English-sounding narrator who's been searching for Bigfoot for decades was piped in warning us not to exit even if threatened, not to shoot firearms and — the most damning of all — not to go on social media. We finally got to the farm where he had last been sighted. Gunshots were heard in the distance; broken branches were visible as were claw marks on trees and large footprints evident in the mud; audible screams, growls and smells permeated our psyches. And ahead, hairy beast indeed there was. About two dozen of them — a whole herd of Scottish Highland cows. Huge bovine creatures with mangy red fur covering their faces — could have all been Bigfoot except that they walked on four legs. Red-herring #1. Red-haired herring?
Our search continued with many more signs that we were on the right path, the narrow rocky road as harrowing as any of the more challenging rides in Branson, but more on that later. Then all of a sudden — a loud crash – a convincing growl — two huge hairy legs in sight — but ah, that's as much as I can say. There's just so much Bigfoot is willing to have revealed…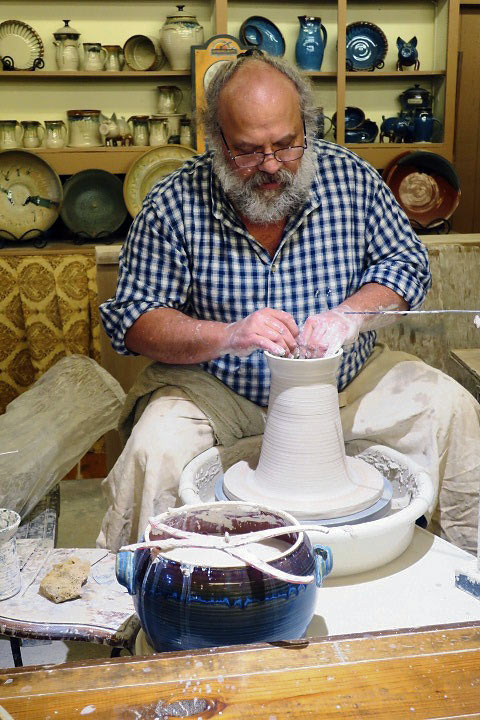 Our further exploration continued throughout Branson, which our unknowing selves had relegated to a somewhat hokey Country and Western music venue. Were we ever wrong! Not only is there a widespread wealth of things to do in Branson, but everything they do is done well. (My apologies to anyone who might actually think that Bigfoot himself is a tad hokey…)
Let's begin with one of the main attractions. Silver Dollar City, started in 1959 by Hugo and Mary Herschend and still owned and run by sons Jack and Pete, shatters all expectations of amusement park everything — park theme, rides, entertainment and food. First, you're transported back to the 1880's, designated by the sign at the entrance: You Have a Great Past Ahead of You. And indeed, it's an 1880's living history venue with workshops ranging from pottery to glass-blowing to wood-working to candle and soap makers, operating in real-time — these are not demos for the tourists, but rather producers of products used to sustain the community (park plates made by the potters, nails by the blacksmith, wooden carousel horses by the wood-worker). You get the idea.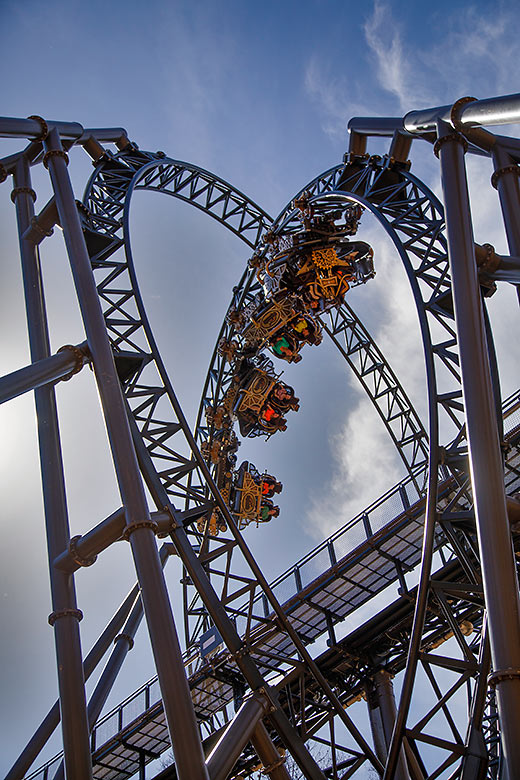 Second, Silver Dollar's most recent Guinness Book world record breaker is the Time Traveler, the fastest, steepest and tallest spinning coaster in the world.  The fact that it turns upside down three times is just a bonus. The amusement park rides break records frequently. And here, the focus is very much on the family, with kiddie rides next to thrilling ones so the whole family can tour the park together, none of whom will be imbibing any alcohol, however. Emphasis on family-friendly.
The rides ranging from a carousel for me to the scariest roller coaster on earth (for everyone else) often have a back-story related to Branson history. I did harness sufficient courage to go on the park's first roller coaster — and smallest in the park —  called Fire in the Hole, which they refer to as their "legacy ride" because of the history involved. It's a roller coaster for wimps and was at the very edge of what I could handle. The little elephant ride looked very appealing after that. The Giant Swing replicates old tires swinging above barn lofts but the screams emanating from above belied its simple origin. The ticket counter to the wooden roller coaster, also a Guinness graduate, was reminiscent of an old West stagecoach and sported a sign: "Hold your horses. Be right back."
Third, the entertainment is non-stop and of a vast variety. From the expected country and western to everything else. The most mesmerizing for me? Amazing feats of acrobatic skills, juggling and other choreographed wonders that I couldn't possibly imagine I was watching. Light sabers and strobe lights and large rings and body parts twisting in ways you could never fathom and of course, it also involved fire. I spent the hour shaking my head in disbelief, hypnotized by the athleticism, creativity and mind-blowing wonder at this random act in a Branson theme park.  And then there were the Xtreme Pogo-Stunt Team and the speed painter. Speed painter? Don't ask…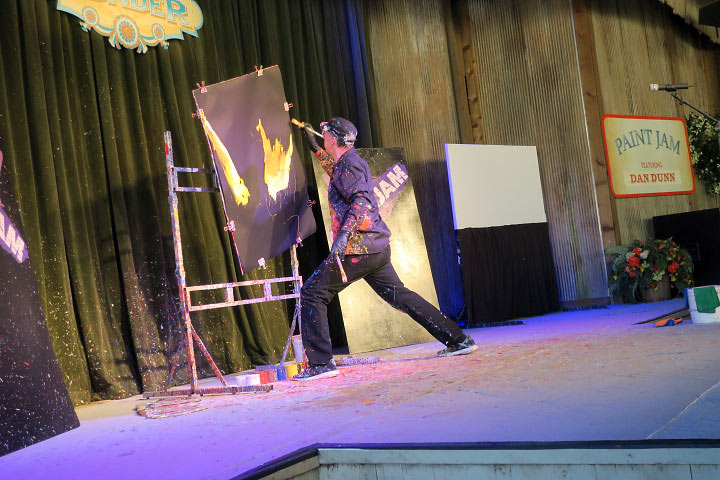 And let's not forget the food. No traditional funnel cakes here. Many of the edible offerings are created and prepared on site exclusively for Silver Dollar City, and often come from recipes handed down through generations. Succotash, okra and sausage skillet anyone? And by the way, the skillet is five-feet wide and, of course, was made by the blacksmith. How about a waffle cone made from fortune cookies filled with bang bang shrimp. And yes, of course, there are fortunes attached to the cones. Overheard along the way: "Wow, this food is really good. So opposite of DisneyWorld."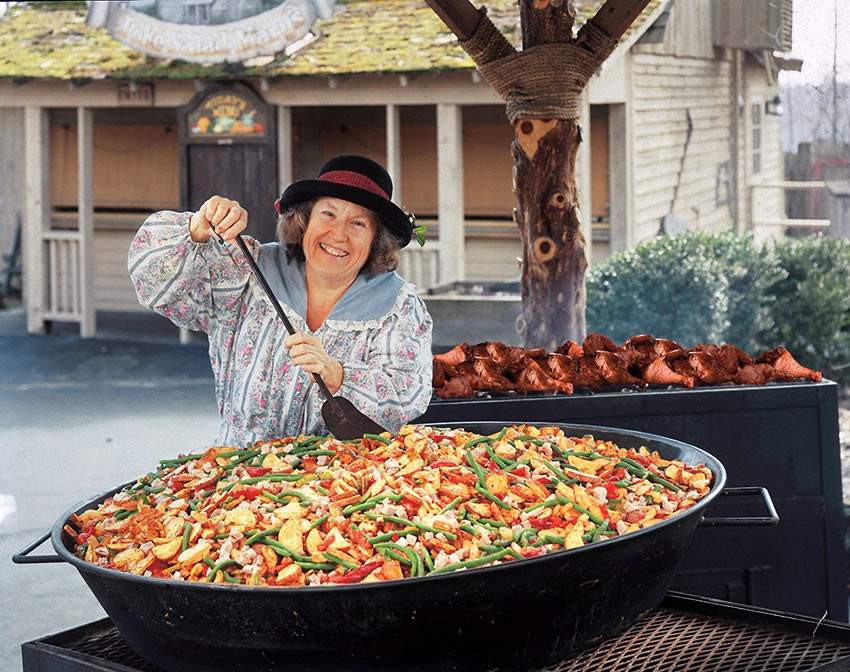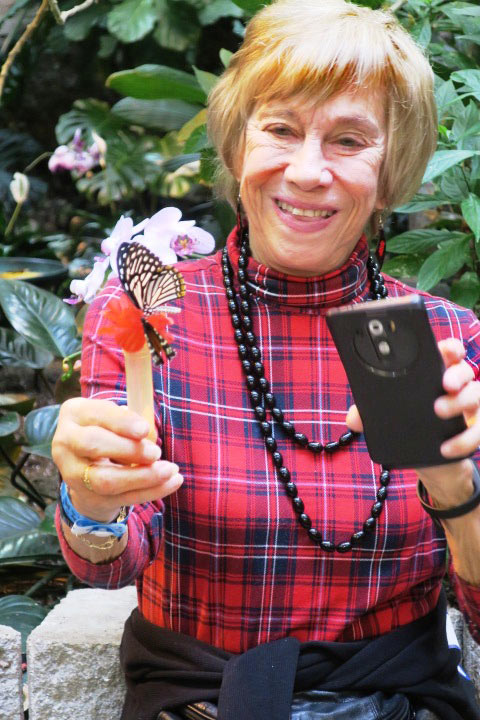 Further surprises awaited outside Silver Dollar City. As a travel writer, I've been to more than my share of butterfly farms but this was the first time I was told ahead of time to wear red. Why? Because butterflies love red — so instead of watching the flighty little creatures weave and roam above your head, they alight on everyone's clothes, often for an extended stay. This is up-close-and-personal butterfly country. And getting spot-checked by a TSA-wannabe on the way out to make sure none of the residents was hitchhiking its way out was also new. Again, whatever Branson does, it does well.
The same is true of the Showboat Branson Belle, another kitschy cliché I was prepared to hate. Rows and rows of tables of diners gorging on pre-assembled chicken or beef dinners and traditional Branson show tunes. And then the show begins with an MC magician/comedian introducing a variety of singers and dancers. Yes, it's corny and hokey and everything I love to disparage but by the end I'm yelling and throwing up my hands and laughing despite myself. Was I glad it was over? Yes. Do I wish I hadn't come? Hmmm — it's close. The songs were from my parents' generation — and I'm old. There was the de rigueur Elvis tribute, a delightful collage of classic movie songs with the appropriate costume changes, and some brilliant audience participation sketches. What can I say — by the end I was laughing hysterically?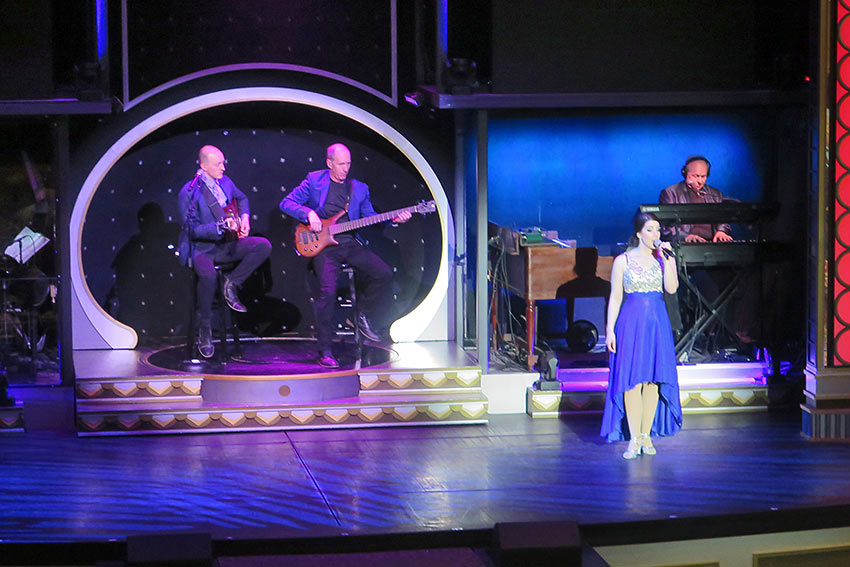 There's also the Titanic Museum, an intensely moving recreation of the tragedy, the iconic Chicago Pier Ferris Wheel recently transported to Branson, a Go Karts racetrack more reminiscent of a mini-Daytona 500 than the usual kids' attraction and dozens of other adventures and entertainment mediums to appeal to every taste — and at the risk of repeating myself, they are all done well. And oh yes, there's also a plethora of golf courses, hiking, boating and fishing options if anyone has the time. Visit this site for more information on Branson.