Do Bears Poop in the Woods?

WARNING: Some hard spiritual talk
Does a bear poop in the woods? You've heard that expression before. You know that's a rhetorical question because even if there are no witnesses, bears do what bears do. It's a truth.
I'll tell you another truth, God is real and He will mete out true justice. You may fool others but you cannot fool God.
"Dear friends, don't try to get even. Let God take revenge. In the Scriptures the Lord says, 'I am the one to take revenge and pay them back.'" — Romans 12:19
Nowadays, it's obvious that many do not believe in an absolute truth. Like fashion, their moral values swing with the changing times. Like Family Feud, the majority of the survey says "this" and so "this" is what they believe. Who cares if the majority is wrong, at least they are wrong with company. How pathetic.
It's a topsy turvy world. The other day I heard that our military left billions of dollars in military equipment with the Taliban so the terrorists are now a 1st class military power and American weapons are going to be used to kill Americans. I couldn't stop thinking about this. Tell me this isn't rue.
I've been appalled by the moral depravity of people in power — politicians, tech leaders, financiers, military heads, secret agents, judges and even religious leaders. They are way past being thick skinned — their lying eyes don't care any more what you think of them. Why fear justice when justice is slow and can be bought? They may be powerful but they lack wisdom because they have no fear.
"The fear of the Lord is the beginning of wisdom." — Proverbs 9:10.
I believe there are sinister forces that shape our biases. They control media and they control what people talk about. They also know that people have a very short memory span. What is out of sight is out of mind. So they promote the narratives aligned with their agenda and bury damning important news. All political parties are guilty of this trick. And they do fool many but don't let them fool you.
Sounds depressing but remember, Paul's assurance to the Thesolonians who were going through hard times:
"And we urge you, brothers and sisters, warn those who are idle and disruptive, encourage the disheartened, help the weak, be patient with everyone. Make sure that nobody pays back wrong for wrong, but always strive to do what is good for each other and for everyone else. Rejoice always, pray continually, give thanks in all circumstances; for this is God's will for you in Christ Jesus." — 1 Thesolonians 5:14-18
Does Dolly Parton sleep on her back? Is water wet? Do bears poop in the woods? Is there an absolute truth? Will true justice determine one's eternity?
What do you think?
TGIF people!
Raoul
---
Jokes of the Week
Thanks to Tom of Pasadena, CA for this joke.

Video of the Week
Thanks to Naomi of N Hollywood, California for this funny demanding lemur.
Parting Shots
Thanks to Tom of Pasadena, CA
Thanks to Rodney of Manitioba, B.C. for this thought-provoking statement.
Thanks to Mel of Washington, D.C. for these 2 jokes.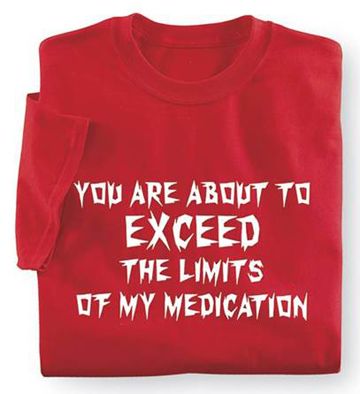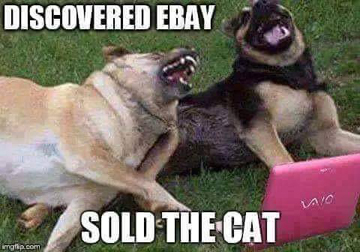 Thanks to Art of Sierra Madre, CA … Thank God It's Friday!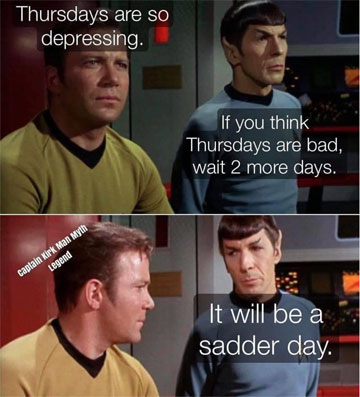 Thanks to Peter Paul of S Pasadena