Raoul's Two Cents: November 5, 2021
Another Long Week
As you read this, I will probably be in La Jolla, CA beside the beach. No, I won't be soaking in the sun. I will be resting in our hotel room while my wife attends a company retreat. Because of my wife's work activities, I have traveled to several US tourist areas. I guess you can call it a blessing. But I enjoy a nice conversation more than any travel.
Take these past few days for example, I had a brief reunion with my Australian friend over breakfast. She and her husband were rushing to the airport so we only had an hour to chat. I could have spent the whole day with them.
Wednesday, I held my first Bible study with 3 young men. We started on the book of James who was Jesus' half brother. (Some people don't believe Jesus had any siblings but I respectfully disagree because scriptural passages prove otherwise.) And if you know anything about James, you know he's all about action and not just words. We dug deep and we're looking forward to digging deeper in the weeks to follow.
It was Indoor Camping # 2 with the grand kids the past weekend. Things didn't turn out exactly as planned. It was still fun. Let's just say there was a mixup of itineraries and we spent a lot of time with dog Halloween activities. I did get to share the Parable of the Talents and the Parable of the Soils before bedtime. We practiced my composition but we didn't sound good. (It's embarrassing to share). I mean, was I asking too much? I had grandkid #1 playing the drums, grandkid #2 playing keyboard. Just because they had never played their instruments before is no excuse to sound awful, right? I'm glad my daughter was able to sing with us. She and I will be practicing with some other local musicians this Sunday for a performance next Thursday at the Veteran's Day celebration.
How was your week? Busy? I'm happy but I guess you can tell that I'm also tired. La Jolla will be so nice.
TGIF people! I'll send you a postcard from La Jolla. Not!
Raoul
---
Joke of the Week
Thanks to Maling of New Manila, Philippines for this joke.

Video of the Week

Thanks to Maling of New Manila, Philippines. This is just a simply fun video. No translation needed.
Parting Shots
Thanks to Tom of Pasadena, CA.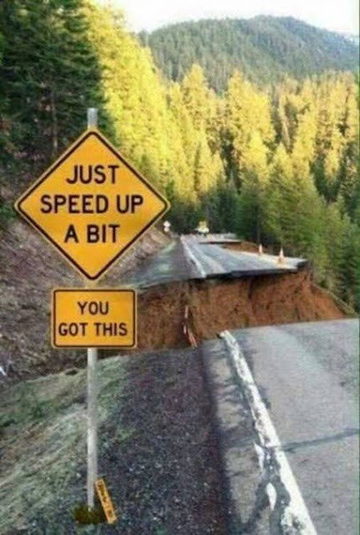 Thanks to Mel of Washington. DC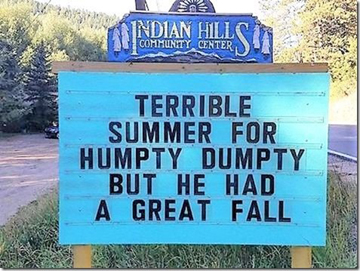 Thanks to Rodney of Manitoba, B.C.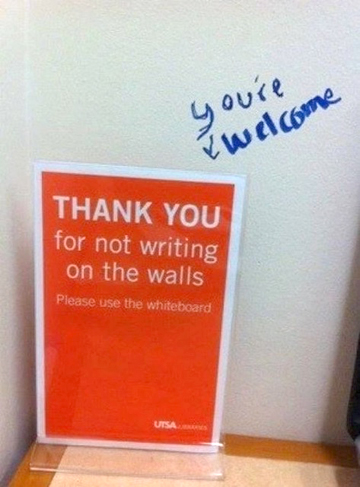 Thanks to Art of Sierra Madre, CA. I guess the season has started.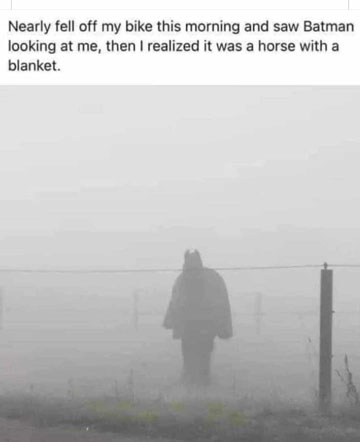 Thanks to Peter Paul of S Pasadena