Divine Appointments

It's been a while since I've had so many deep conversations with so many people in disconnected settings. It's the season I guess. Late October seems to do that all the time. Next week promises to be just as busy — I'm meeting with an old friend from Australia whom I haven't seen in 20 years. I'm meeting with 2 of my neighbors for a small business opportunity. Then I will be starting a Bible study with a group of young men who are in career limbo. At the end of the week I will be practicing with a new set of musicians.
This weekend, we're having our grand kids over for their second "indoor camping." They're excited. We're excited. We've been looking forward to this for some time. I plan to bring them to an Asian grocery store and teach them to buy fish and delicacies. We will cook calamari and bake brownies. We will be having a music session: drums, electric guitars, and keyboard are already set up (don't be too impressed … we don't know how to use them). I wrote a new song to record entitled "Welcome Home" — a song for the lost and weary travelers of life. Like last time, we will have some Bible Study time. This time around I will share the Parable of the Talents (Matthew 25:14-30). Then we will be "Trick or Treating" in the neighborhood. Even our Corgis have their costumes ready.
Now that I look back at all these events, I realize that every single one of these appointments were/are self-imposed. Running my own businesses, I didn't have to arrange any of them. I also remember that I prayed that God would use me to touch as many lives as I can. Boy, did He deliver. These appointments are like seeds that I planted and now they're starting to spread roots. I don't know where they will lead to. I just know this feels right. This is what I'm supposed to do. It's also scary because what I do will affect so many lives.
In the Parable of the Talents, a rich master is on his way to a long journey. Before he leaves, he entrusts 3 servants with different amounts of gold (ie. talents or responsibilities) and he expects them to make the most of what they are given. The first 2 servants invested their gold and made a profit for their master.
"Well done, good and faithful servant!" declared the master. "You have been faithful with a few things; I will put you in charge of many things. Come and share your master's happiness!"
But the 3rd servant said he was given the least and was afraid of his master's wrath and the servant simply buried it in sand. (We've heard that excuse so many times, haven't we?).
The master replied, "You wicked, lazy servant! The least you could have done was invest it in a bank to earn interest." (Obviously, banks don't give interest anymore today.) "For whoever has will be given more, and they will have an abundance. Whoever does not have, even (the little) what they have will be taken from them Throw that worthless servant outside, into the darkness, where there will be weeping and gnashing of teeth."
I've accepted the reality that God did not endow me with the face to grace the cover of a magazine. Nor did he give me the arm muscles to raise mountains of money. But He gave me a heart of compassion and the hands to reach out and touch lives. I'm not even doing it for a reward. Joy comes when I see lives changed.
What's your talent, good and faithful servant?
TGIF people!
Raoul
---
Joke of the Week
Thanks to Peter Paul of South Pasadena, CA. for this joke.

Parting Shots
Thanks to Tom of Pasadena, CA. for these English puns.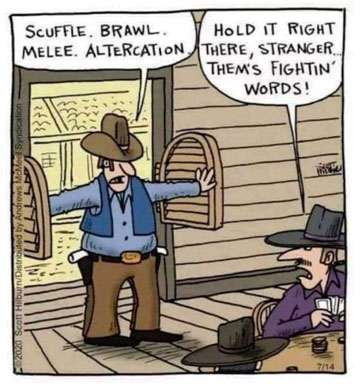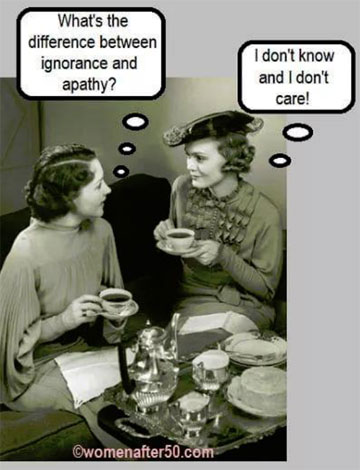 Thanks to Mel of Washington, DC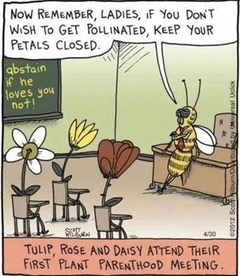 Thanks to Art of Sierra Madre, CA. I guess the season has started.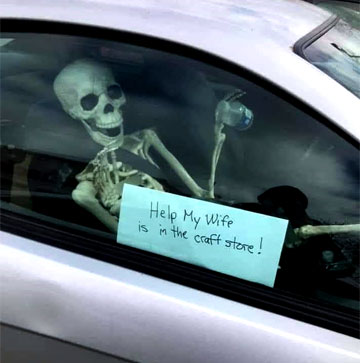 Thanks to Peter Paul of S Pasadena for these gems from Calvin and Hobbes.