How the Coronavirus Is Impacting Global Tourism
In a matter of weeks, the coronavirus has taken the world by storm. There's now total number of confirmed cases at 60,000 in China alone and death toll has now risen to 1357. Starting in China – the world's most populated country – the virus comes at a time when over a billion Chinese citizens ring in the Lunar New Year.
As travel plans are put on hold and flights get cancelled, the virus is going to sweep the tourism industry in 2020. Here's what you need to know about the affect of coronavirus on global tourism, from travel bans to mandatory quarantines.
1. Suspended Flights
All flights in and out of Wuhan have been postponed. Airlines around the globe have announced that they will make 'necessary arrangements' to reroute flights passing through China. United Airlines is extending cancellations of all US flights to China until late April because of the coronavirus. China Eastern Airline had already fallen in value by 13% with other Chinese airlines taking similar dives.
While most U.S. airlines agree that it's too soon to see how they will be affected, we do know that they will be impacted on some level. For starters, United Airlines one of the most popular airlines for U.S. – China/Hong Kong travel, dropped 8.7% in the past week. American Airlines and other major airlines are offering one-time, fee-free flight waivers for itineraries connecting through or landing in Beijing and Shanghai.
We suggest you check with your airline if you have any plans to travel to – or through – China
2. Travel Bans
China is the world's largest outbound travel market with nearly 150 million outbound trips annually. To contain the virus, Chinese authorities have enforced a blanket travel ban on Wuhan province where the virus originated and all surrounding cities.
This applies to 35 million people so far, and the ban is will likely spread as they try to contain the virus. What does this mean? Basically, nothing comes or goes from Wuhan or Hubei province until further notice.
Hong Kong has also "temporarily" closed some of its borders with mainland China and halt travel permits to mainland Chinese tourists. Flights to China have been cut in half, and rail services to China are paused. Meanwhile, the US and UK government are advising against all non-essential travel to China and several airlines have stopped all flights.
3. Ancient Sites, Disneyland and Everything In Between Is Closed
From ancient temples or Disneyland, China has completely halted the sale of tours. Beloved sites like Beijing's Forbidden City, a vast section of the Great Wall and several pagodas are only a few of the famous attractions now closed.
In addition to Chinese owned and operated tours, U.S. companies are feeling the heat, too. Take Wynn Resorts and Las Vegas Sands for example. These companies get most of their revenue from casinos in Macao. Each has lost more than 8% in stocks in the past week alone
4. A Bleak New Year
The Lunar New Year, also known as Spring Festival, is a key time of year in China. It's a time when loved ones gather, express gratitude for their ancestors and exchange red packets for good fortune. Family reunion, feasts and parades bring the celebration to life. China's Lunar New Year also sees the largest human migration in the world…
Over 3 billion trips across the country link families between cities and villages during this special time of year. With the panic surrounding the coronavirus outbreak, China has suspended all public celebrations for the New Year. This extends to Hong Kong and Macau and is expected to happen across other major countries in Asia such as Thailand, Japan. This means a sad and bleak Lunar New Year for the Chinese people and other countries impacted by the ban
5. Cruises Put On Hold
Norwegian Cruise Line is now screening all passengers departing from Chinese ports with a strict denial to anyone who has been in Wuhan in the past 30 days. This will also extend to anyone showing symptoms or running a fever. Royal Caribbean, MSC Cruises, Costa Cruises and several other major cruise lines have also cancelled upcoming departures due to the outbreak.
6. Airport Screenings Across Major Countries
Airports throughout the world are adding extra security measures to prevent the spreading of coronavirus. Major countries such as the U.K., Russia, Japan, Canada and the U.S. are making serious efforts in airports to halt the virus. What does that look like for a tourist? At the very least, anyone arriving from China will receive a screening. At most major airports this means thermal testing, information on the virus and oftentimes a blood test.
7. Hawaii Among Destinations To Take A Hit
Did you know that Chinese tourists are the Pacific paradise's biggest contributors financially? On average, Chinese tourists are spending $350 per person per day. As more Chinese stay home either in quarantine or otherwise, the island chain will feel the heat. It's clear to see that the fear surrounding the virus could put off cautionary global travellers from not just China, but Asia as a whole.
This could more than likely mean big hits to Asian hotspots like Thailand and Singapore. Thailand's Tourism and Sports Minister says that the effects of Chinese travel bans will cost Thailand around 50 billion baht in lost tourism revenue.
Other economically vulnerable countries in Asia include Malaysia, Singapore and South Korea.
Just Two Fifths of Americans Use Their Time Off Work to Go on Vacation
Courtesy Calum McCloskey, 10 Yetis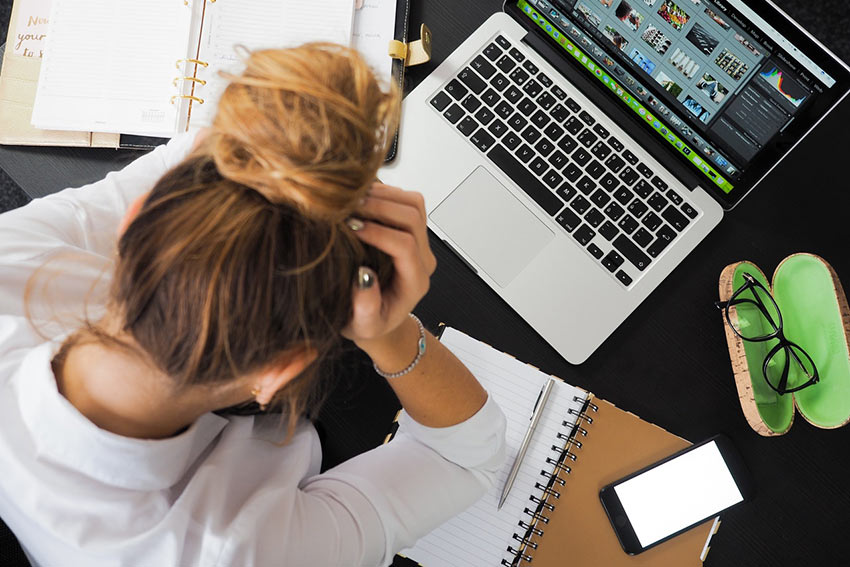 51% of Americans did not use up their allotted vacation last year, and even less intend to this year
Having too much work to complete was the main reason for not using all vacation time
Just two fifths of Americans used their time off work to go on vacation
16% of Americans take time off work to do work
The study was undertaken by the team behind flight-comparison site www.us.jetcost.com, who surveyed more than 4,000 Americans over the age of 18 on how they use their vacation time. All respondents were in full-time employment at the time of the survey.
Initially it was found that over half of those questioned (52%) did not use up all of their allotted vacation time last year, and less than half (47%) believe they will take all of their days this year.
When asked why this was the case, the most common answers given were 'I had too much work to complete' (31%), 'I had nothing to do with the time off' (26%) and 'I wanted the day back as pay' (19%).
However, almost seven in 10 Americans taking part in the study (68%) believe they should be legally entitled to more paid vacation.
Respondents were then asked what they use most of their vacation time for, with just two fifths (41%) revealing that they used it to go on a vacation, and just 19% of those for a vacation abroad.
A further 20% said that they book vacation time off work to run errands, and a further 11% for medical reasons. As many as one in six Americans (16%) even revealed that they book vacation time off work so that they can catch up with work.
Conversely, it was found that 6% of respondents had pulled a sickie off work in order to take a vacation, whilst a further 21% have bunked off work for a different reason.
Quizzed further on their habits, close to one third of respondents (31%) revealed that they have browsed for vacations whilst at work, although just 10% of these said that they actually booked them, whilst the remainder liked to just look and/or dream.
Commenting on the findings of the study, a spokesperson for www.us.jetcost.com said:
"We spend most of our lives at work and it can be a very challenging environment, so taking time off now and again is crucial. You don't necessarily have to go on vacation away from home or out of the country, but you should certainly avoid doing any form of work whilst not there."
Walls Made of Ancient Human Leg Bones Found Beneath Belgian Church
The macabre creations are likely the product of an overcrowded cemetery cleared out hundreds of years ago
By Katherine J. Wu, smithsonianmag.com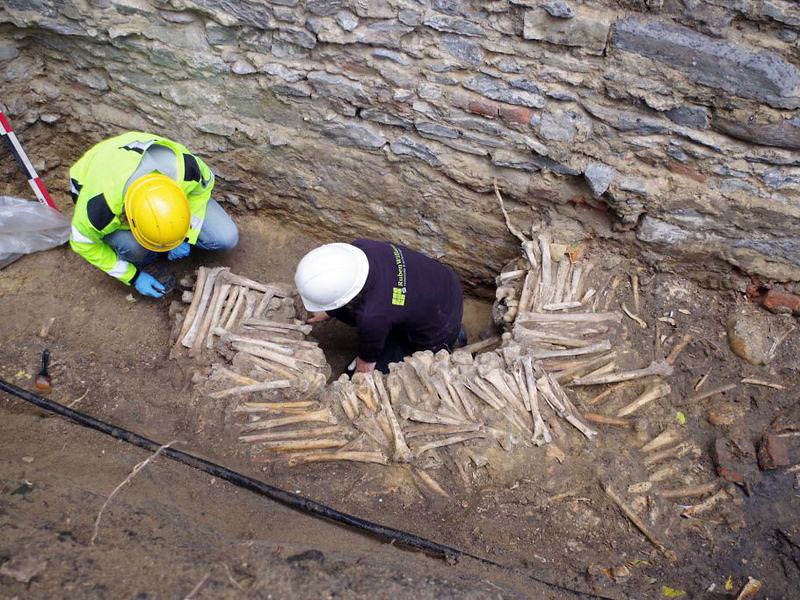 More than 100 billion people have died since the Homo sapiens lineage first appeared roughly 50,000 years ago. And with so many bodies to bury, civilizations have repeatedly run out of convenient places to put them.
But humans are a resourceful bunch. To make room for new graves, the residents of Ghent, Belgium, apparently dug up some old burial grounds and assembled the bones interred within into nine walls. As Alan Hope reports for the Brussels Times, archaeologists conducting excavations ahead of construction of a cathedral's new visitor's center have now unearthed the remnants of these ghastly architectural feats.
Discovered beneath Saint Bavo's Cathedral, home of the famed Ghent Altarpiece, the newly discovered bone walls probably served a similar purpose to the catacombs of Paris, providing a second home for skeletal remains crowded out of old cemeteries.
So-called ossuaries aren't uncommon, but typically, these chambers manifest in the form of loose pits filled with bones. The carefully constructed walls represent a first for Belgium, writes Janiek de Gryse, the archaeologist who led the excavation, in an email to Live Science's Laura Geggel.
De Gryse adds, "We have never seen structures, like walls, which are intentionally built with human bones."
Composed mostly of adult thigh and shin bones, the walls are also interspersed with partially shattered skulls. Though fully intact skeletons presumably served as the builders' primary fodder, most small and fragile bones, such as ribs, vertebrae and anything that once belonged to a young child, didn't make it into the final product—possibly because the builders couldn't be troubled with collecting them. Also conspicuously absent are arm bones, which, all else equal, should have been sturdy enough to feature in the constructions.
For reasons unknown, these specific remains appear to have been poor fits, perhaps because they didn't physically match the size of the leg bones or because they didn't hold the right spiritual significance, as de Gryse tells Live Science.
Housed in the layer of dirt above the walls are additional human remains preserved as full skeletons, hinting that a more recent graveyard — one that may have unceremoniously booted the residents of its predecessor — remained in use for some time after the bony barricades were built, according to the Brussels Times.
Per Live Science, radiocarbon dating suggests the bones in the walls belonged to people who died during the second half of the 15th century. The walls themselves likely date to the 1600s or early 1700s.
Though the skeletal structures may seem callous to modern readers, de Gryse tells the Brussels Times that "the faithful believed in a resurrection of the body. The bones were considered the most important part."
Considering that the alternative might have been simply throwing the remains away, the construction of the walls was perhaps less a disrespectful display than an extremely efficient tribute to the long-gone.
While other ossuaries in Europe have gained fame as tourist attractions, Ghent's bone walls seem destined for an afterlife out of the limelight. As de Gryse says to Live Science, the remains will be removed as construction continues and relocated to research facilities at the University of Ghent, which may, at long last, serve as their final resting place.
Three U.S. Planes Lost During World War II Found in Pacific Lagoon
Project Recover, a nonprofit dedicated to locating MIA service members, identified the planes' location
By Theresa Machemer, smithsonianmag.com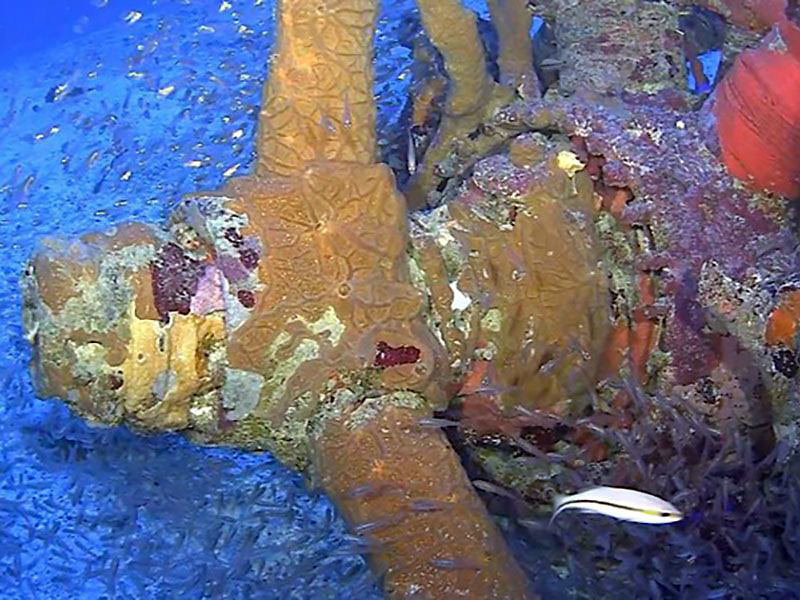 Researchers from Project Recover, a joint endeavor of the University of Delaware and the University of California, San Diego, that aims to "find and repatriate Americans missing in action since World War II," recently located the wreckage of three U.S. military aircraft lost during a February 1944 battle in the conflict's Pacific theater.
The team discovered the two SBD-5 Dauntless dive bombers and one TBM/F-1 Avenger while searching Truk Lagoon in the Chuuk State of Micronesia, per a statement. Seventy-six years ago, the body of water was the site of Operation Hailstone, a two-day Allied air assault on a Japanese naval base. More than 50 Japanese ships and 230 total aircraft, 30 of which were American, were lost in the depths of the lagoon during the skirmish.
An airplane gunner's account of the operation helped Project Recover spot the U.S. planes, which can be difficult to pick out among the array of coral-covered debris found at the bottom of Truk Lagoon.
As Project Recover historian Colin Colbourn tells Live Science's Mindy Weisberger, the gunner saw a Dauntless dive bomber fall while firing on a Japanese transport ship, which also sank.
"We were able to line up this piece of the puzzle with this other piece of the puzzle, in order to say, 'OK, let's focus our search around this ship,'" says Colbourn. "And that was actually where we ended up finding this airplane."
The research team conducted four expeditions between April 2018 and December 2019. Using an autonomous robot that completed repetitive sonar scans of the ocean floor, the group surveyed about 27 square miles of the lagoon, identifying signs of unnatural debris in 61 sites. Divers and robots carrying cameras investigated the area further and found debris fields littered with the aircraft's remains at depths of between 100 to 215 feet.
Truk Lagoon's numerous sunken Japanese ships, some of which still hold airplanes and trucks, make it a popular scuba diving destination, according to Live Science. But the researchers aren't surprised that the planes went unnoticed for so long.
"When these aircraft crash into the water, they don't look like aircraft anymore," Mark Moline, expedition leader and director of the University of Delaware's School of Marine Science and Policy, tells Dylan Gresik of Military Times. "Most of them are piles of metal that don't rise very far off the bottom [of the ocean]. The exception is the propeller, usually sticking out."
Typically, the team compares historical records of aircraft that went missing during military operations to debris recovered in a specific region. In this case, Colbourn tells Military Times, records showed only two Dauntless dive bombers lost in the area searched.
After identifying wrecks, researchers determine which service members were piloting the vessels during a given battle. Once the aircraft's debris fields have been archaeologically surveyed, the project team gives the data to the U.S. Defense P.O.W./M.I.A. Accounting Agency, which handles attempts to recover servicemen's remains.
"What we've seen is that the cockpit area is somewhat intact, so the potential is that the remains could be there," says Daniel O'Brien, one of Project Recover's directors, to the New York Times' John Ismay. "The bodies could have been ejected or floated away, but there's a good chance the remains are still with the aircraft."
Including the latest finds, Project Recovery has located 28 aircraft and ensured the repatriation of 13 sets of remains to date.
The researchers plan on continuing their work at Truk Lagoon, which may house the wrecks of 33 aircraft carrying almost 100 missing service members, Colbourn tells Military Times. They also want to travel to Kuwait to look for a Navy A-6 Intruder lost in the Persian Gulf during Operation Desert Storm in 1991, per the New York Times.
Around 79,000 American service members went missing during World War II. Today, more than 72,000 remain unaccounted for.
Airports Warn of Chaos with Looming Real ID License Deadline
WASHINGTON — The nation's airports are warning of chaos for passengers if the White House doesn't postpone the looming Real ID deadline.
Without a special Real ID driver's license or card, airline passengers will be required to present a passport, military ID or Global Entry card to pass through security, even for domestic flights, starting in October.
The law requires airline passengers to present a Real ID-compliant driver's license or ID card at Transportation Security Administration checkpoints in airports as of Oct. 1. Those licenses require more proof of identification than regular licenses and are generally marked with a star on the top.
But while states have already issued 95 million Real IDs, that represents just 34 percent of the total, leaving two-thirds of the country with about seven months to get them if they hope to use a license to board a plane.
Without a Real ID, airline passengers will be required to present a passport, military ID or Global Entry card to pass through security, even for domestic flights.
The Airports Council International-North America, which represents the nation's airports, warned that thousands of passengers could be denied boarding and left stranded.
ACI-NA President and CEO Kevin Burke told NBC News that "this is a crisis waiting to happen."
"If the government doesn't make a definitive statement now that they're going to extend this, then we're going to have a real crisis on our hands come Oct. 1," he said.
Let our news meet your inbox. The news and stories that matters, delivered weekday mornings.
Congress passed the Real ID law after the terrorist attacks of Sept. 11, 2001, to create a single, robust national standard for all states and territories.
Across the country, motor vehicle offices have been flooded with people trying to upgrade to Real IDs. Everyone is required to present four pieces of identification, including a passport or a birth certificate, a Social Security card or a tax return and two documents that provide proof of residence — a mortgage or a rental receipt and a utility bill.
To handle the rush, state motor vehicle offices have staffed up and are allowing people to make appointments to present their documents for review.
But many states say they're overwhelmed and can't keep up.
Sue Fulton, chief administrator of the New Jersey Motor Vehicle Commission, said, "Demand outstrips the number of available Real ID appointments."
Oklahoma officials say only a handful of DMV offices will begin issuing Real IDs on April 30. The rest of the state will follow over the summer.
Oregon authorities said it will take until July before they're able to issue the first new IDs.
"If we worked 24/7, we'd have to do seven a minute to get the number of licenses out by October. But there's no way that we could do seven a minute," Tom Fuller, a spokesman for the state transportation department, said.
Oregon and Washington state are now urging residents to get a passport card or book, saying the process will be far quicker.
Kaiya Arroyo, standing in line at a Manhattan DMV office Tuesday, said: "It's packed in there. The line is out the door. People are very upset, frustrated."
Eric Silver added: "It's pretty chaotic. There's just — people are everywhere. It's impossible to know when you're going to go up."
Asked for a response to the Airports Council's demand for a delay, the White House declined to comment. So far, the Department of Homeland Security has given no indication that it's open to a delay, although it is considering options to speed the verification process.
With the clock ticking to the Real ID deadline, travel pros are urging airline passengers to upgrade their licenses as soon as possible or plan on using passports, military IDs or Global Entry cards starting Oct. 1.