Timeline of the U.S. Reopening: A State-by-State Guide
Courtesy Jamie Ditaranto, tripsavvy.com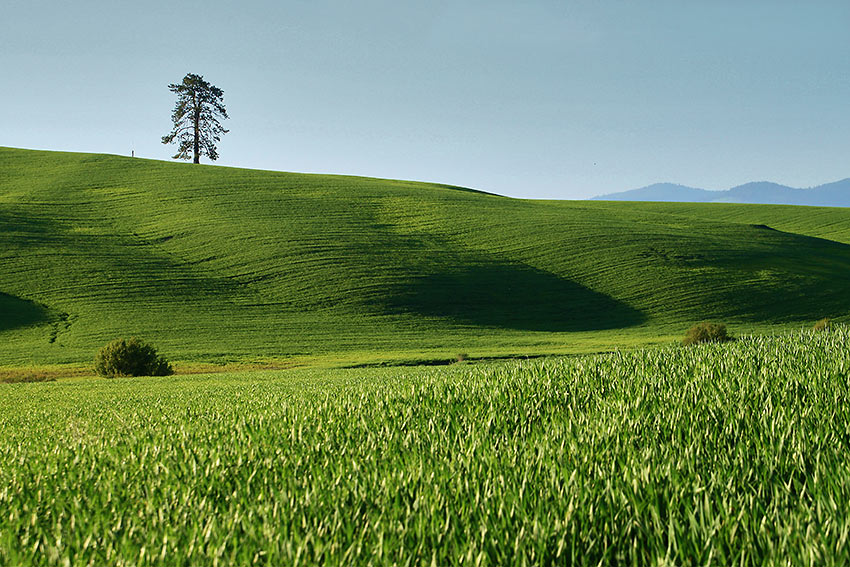 Since the declaration of the COVID-19 pandemic in mid-March, the U.S. response to control and contain the spread has mostly been at the state level with state governments (and more locally, those of cities and counties) enforcing closures, social distancing, face masks, and other safety precautions. Some states began reopening their economies as early as April and more followed suit at their own pace in the following months. As cases rose again, many states have had to reverse, pause, or revise their reopening plans along the way.
At the beginning of fall, most states had fully reopened with guidelines in place to prevent the virus from spreading, but the country is now facing what some experts call "the third wave." As of mid-November partial lockdowns were issued in states like Oregon, Michigan, New Mexico, and Washington and by December, states like California have issued stay-at-home orders in the most affected regions. Some states like Florida and Texas are holding off on full lockdowns by taking small measures, or no measures at all, to mitigate the spread of the virus.
Although leading health experts are advising a nationwide shutdown, many states are still resisting and trying to keep their economies open.
Due to the varying timelines, many travelers are wondering if it is safe (and legal) to travel between states and whether attractions and businesses will be open in their intended destinations. Some states are also enforcing travelers arriving from high-risk states and territories to quarantine upon arrival. These lists of high-risk states are constantly changing as infection rates fluctuate throughout the country and each state has its own standards for determining what is high-risk.
Use our guide below, broken down by region, to learn more about each state's reopening plan, newly announced restrictions, and what to expect if you plan to visit.
West
Alaska
Alaska is currently in phases three and four of its five-phase reopening plan. Under this phase, which began on May 22, the following businesses are now open with capacity limitations and social distancing: gyms, restaurants and bars, museums, libraries, retail, pools and camping facilities, childcare, bowling alleys, organized sports, theaters, and more. In November, Gov. Mike Dunleavy ordered all state employees to work from home and asked Alaskans to work remotely whenever possible and maintain social distancing to keep the case numbers from rising. Smaller municipalities, like the city of Anchorage, may impose further restrictions.
Anyone arriving in Alaska from out-of-state must complete a declaration form and either provide proof of a negative COVID-19 test, get tested on arrival, or self-quarantine for 14 days. If you are tested once you arrive in Alaska, you will have to self-quarantine until the results come back negative. Tests are free of charge for Alaska residents, but out-of-state visitors will need to pay $250.
Arizona
The state's stay-at-home order expired on May 15, at which point restaurants, theaters, gyms, salons, spas, pools, and retail stores were allowed to open while still practicing social distancing and hygienic measures; though, masks are not required in the state. Arizona saw a sharp increase in positive cases in the summer, likely due to its speedy reopening, but on October 1, all counties in the state met the benchmark for reopening gyms, movie theaters, and more. Although cases rose in November, no new restrictions have been announced.
California
California issued a statewide stay-at-home order on March 19, one of the earliest states to do so. After the state's initial reopening plan led to a rise in cases over the summer, Gov. Gavin Newsom introduced a new reopening plan on August 28. The "Blueprint for a Safer Economy Plan" imposes a slower tier-based reopening plan based by county on a scale of minimal, moderate, substantial, and widespread. You can check the current status of each county on the official state website.
As of December 7, nearly all counties are in the widespread tier, which means non-essential indoor businesses are closed and no counties are in the minimal phase which means non-essential indoor businesses are open with modifications. In November, the governor also added a curfew from 10 p.m. to 5 a.m. for counties in the widespread tier. In December, he issued a stay-at-home order in any region where the Intensive Care Unit (ICU) occupancy drops below 15 percent.
Colorado
Colorado has implemented a new dial system that classifies counties by risk level and as of late November, the majority of counties fall under concerning or high-risk categories.7 Most businesses are allowed to open with safety measures, however, the restrictions vary based on what category each county falls under. As of December 7, 31 counties are at "Level Red," which means some businesses are closed, restaurants are limited to take-out only, and bars are closed statewide.
Hawaii
Hawaii is currently in its phase three of reopening, called "Act With Care (Minor Disruption)," which allows most businesses (excluding large venues, bars, and clubs) to open with safety requirements. Since October 15, travelers from other states have been allowed to enter Hawaii and do not need to quarantine as long as they show a negative test taken within 72 hours of departure. If a traveler's results are still pending, they will not be allowed to board. Anyone traveling to Kauai will be required to quarantine on the island for 14 days or stay within the resort bubble.
Any adult who plans to visit Hawaii will need to make an account on the official Safe Travels program website, supply their trip details, upload the results of their test and a photo of themselves, and answer a questionnaire within 24 hours of their flight. Travelers will also need to fill out the subsequent declaration and request forms if they plan to travel beyond Oahu to Kauai, Maui, or Hawaii (the Big Island) counties.
Idaho
Idaho has a four-stage plan for reopening the state. It entered stage four (the final stage) on June 13, which allows all businesses to open with physical distancing and safety measures in place, but reverted to stage two in November. In the state's modified stage two, all gatherings are limited to 10 people and customers at bars and restaurants must stay seated.
Montana
On November 19, Gov. Steve Bullock issued new restrictions for his state, limiting public gatherings to 25 people and ordering bars, restaurants, and casinos to not exceed 50 percent capacity. Masks will be mandatory in public spaces. Prior to the November restrictions, Montana had been operating in phase two of its reopening plan, which allowed businesses to open at 75 percent capacity and allowed live music venues to open as long as social distancing was physically possible.
Nevada
On November 22, Gov. Steve Sisolak issued a pause and tightened restrictions that reduced capacity limits at restaurants to 25 percent and limited private gatherings to 10 people. Prior to the new restrictions, Nevada's casinos and other businesses were operating at 50 percent capacity and most Nevada businesses, including bars and museums, were permitted to open in phase two.
New Mexico
Starting December 2, a new color-coded system went into effect to determine how quickly businesses in certain counties can reopen. As of December 7, almost all are red, meaning that indoor dining is prohibited and outdoor dining is limited to 25 percent capacity. Unless visitors are coming from a low-risk state or territory like Hawaii they will be required to self-quarantine for 14 days or be tested within 72 hours before their arrival.
Oregon
In November, a two-week "freeze" was issued statewide, which required shops to reduce capacity to 75 percent, restaurants to return to take-out only, and gatherings must be limited to six people. In Multnomah County, the freeze is ongoing and will end on December 14. As of December 2, all other counties will be allowed to reopen businesses like outdoor dining based on risk level.
Utah
Gov. Gary R. Herbert never officially issued a stay-at-home order and most businesses, like restaurants, salons, retail, movie theaters, and more, are open with social distancing measures in place. In October, the state introduced a new system of classifying outbreaks by county, also known as the Transmission Index, which makes mask-wearing mandatory and limits social gatherings to 10 people in counties with a high level of transmission. You can check the status of each county on the official state website. In late November, the governor lifted the limit on social gatherings but kept the mask mandate in place.
Washington
On November 16, all counties rolled back to new restrictions that limit gatherings and close restaurants and bars for indoor dining. Gyms, movie theaters, and museums are also closed for indoor service, but shops can stay open with a 25 percent capacity limit. Prior to the new restrictions, Washington based its reopening on a four-phase "Safe Start" plan, which allowed counties to apply to move between phases of new business activity.
Wyoming
On November 19, Gov. Mark Gordon issued new restrictions that reduce the allowable limit of public and private gatherings to 25 people or less, but businesses remain open and there is no statewide mask mandate. Although the governor did not issue a stay-at-home order at the start of the pandemic, statewide restrictions were gradually lifted over the summer to allow businesses to reopen and serve more customers.
Midwest
Illinois
Illinois has a five-stage plan to reopen, and the four regions within the state can progress through those stages independently of the others. The Illinois government website has a detailed breakdown of the stages. Initially, many businesses were allowed to reopen, but then the plan was modified to include "mitigation tiers," which will be implemented to fight spikes of infection. In regions seeing increased transmission rates, indoor bars and restaurants may be closed. On November 20, the third mitigation tier went into effect to reduce capacity limits and prohibit indoor dining at restaurants.
Chicago's Emergency Travel Order calls for anyone coming from a high-risk state to self-quarantine for 14 days. The most updated list of states can be found on the Chicago government website. Starting November 16, Mayor Lori Lightfoot announced a stay-at-home advisory for 30 days that will limit gatherings and cap occupancy at gyms, shops, and movie theatres. Additionally, the order closed indoor dining.
Indiana
After a doubling of case numbers in November, Gov. Eric Holcomb switched out the state's previous approach based on phases with one based on color-coded risk levels. Restrictions vary based on the severity of case numbers in each county. In orange counties, gatherings are limited to 50 people and in red counties, gatherings are limited to 25 people and local officials will be allowed to consider limiting hours of operation for bars and restaurants.
Iowa
Beginning November 11, the governor ordered a 30-day Public Health Disaster Emergency that limits groups to eight people and requires businesses to enforce social distancing, indoor mask-wearing. Before November, the state never enforced a statewide stay-at-home order and Gov. Kim Reynolds has allowed many businesses to reopen.
Kansas
Kansas's stay-at-home order expired on May 3, and the state is currently in phase three of reopening. Under this phase, all businesses may reopen under certain health and safety guidelines, and gatherings of more than 45 people are discouraged. Masks are only mandatory in some counties. Kansas has a self-quarantine mandate in place for anyone entering the state who traveled from North or South Dakota or attended a mass gathering of 500 people or greater, in addition to anyone traveling from high-risk countries.
Michigan
Starting November 18, the Michigan Department of Health ordered a three-week pause on indoor gatherings that limits restaurants to outdoor dining and take-out only. Gyms can stay open, but casinos and movie theatres are closed. Prior to the rise in cases, most of Michigan had already entered phase four or five of its "Safe Start" plan.
Minnesota
In November, Gov. Tim Walz announced new restrictions that closed bars and gyms, and restricted restaurants to take-out only. Outdoor recreation venues like ice rinks and ski resorts can still open, but all indoor spaces must remain closed. Prior to the November restrictions, Minnesota was in phase three of its "Stay Safe" plan.
Missouri
On June 16, Missouri entered phase two of its "Show Me Strong Recovery" plan, which lifted all statewide restrictions and allowed all businesses to open with safety procedures encouraged. All large-scale events and gatherings are also allowed. Experiencing a surge of cases in November, St. Louis County introduced tougher restrictions that closed restaurants for indoor dining and limited other businesses to 25 percent capacity.
Nebraska
Rising cases in October prompted Gov. Pete Ricketts to impose new rules to limit indoor gatherings and require everyone to remain seated when at a bar or restaurant. On November 9, the governor announced additional restrictions to increase mask-wearing and further reduced the limit on indoor gatherings to 25 percent capacity. The governor warned that more restrictions would be introduced if hospitals exceed 25 percent occupancy.
North Dakota
Facing some of the highest case rates in the country, in mid-November Gov. Doug Burgum issued an order for bars and restaurants to limit capacity to 50 percent and close by 10 p.m. He also issued a statewide mask mandate.
While North Dakota did not have an official stay-at-home order, businesses that rely on close-contact interactions, like hair salons, movie theaters, and restaurants, closed their doors to customers anyway. Before November, all businesses were encouraged to resume operations, provided they adhere to standards outlined in the ND Smart Restart plan.
Ohio
Responding to a surge in cases in November, Gov. Mike DeWine issued new health orders to limit gatherings to 10 people and enforce mask-wearing. Starting November 19, a curfew will be in effect from 10 p.m. to 5 a.m. for three weeks. Travelers arriving from the high-risk states of Wyoming, South Dakota, Iowa, Idaho, Kansas, Pennsylvania, New Mexico, Alabama, Missouri, Montana, Arizona, Utah, Mississippi, Oregon, Wisconsin, and Tennesee are asked to self-quarantine for 14 days.
South Dakota
While South Dakota Gov. Kristi Noem never mandated a formal stay-at-home order, many businesses across the state chose to temporarily close, operate under special hours, or, in the case of restaurants, offer curbside pick-up and delivery. On April 29, Gov. Noem released a "back-to-normal" plan, with steps and safety procedures that businesses are encouraged to follow. As of November, South Dakota's case numbers are increasing, but there is no expectation that the governor will impose a mask mandate or any further restrictions.
Wisconsin
After the state's Supreme Court overturned Gov. Tony Evers's "Safer at Home" order on May 13, each jurisdiction had to start operating by its own set of rules. While some local governments (such as Milwaukee's) reinstated Governor Evers's order, there are no restrictions in other parts of the state. As such, bars and restaurants across Wisconsin have reopened and a face mask mandate was issued by the governor on August 1.
After a steep rise in cases in September, all capacity limits for open businesses were reduced to 25 percent. However, this order by the governor was then knocked down by a judge on October 14 and the state is left without many public restrictions at a time when cases are rising rapidly. On November 12, the governor announced a new order strongly urging people to stay home. Local restrictions may vary by county and municipality.
South
Alabama
The state's stay-at-home order ended as of April 30, at which time the first reopening phase under the "Safer at Home" plan began. All businesses have been able to reopen including theaters, casinos, and other entertainment venues. Alabama also saw a sharp rise in cases since the swift summer reopening and Gov. Kay Ivey extended the mask mandate until December 11. On November 5, occupancy limits were removed for retailers, gyms, and entertainment venues. Despite record-high infection rates, the governor has said no new restrictions will be introduced.
Arkansas
With cases rising in November, some sectors of the state are being shut down, but the only statewide order issued by Gov. Asa Hutchinson calls for business to stop serving alcohol by 11 p.m. Businesses that have been allowed to reopen in Arkansas include gyms and fitness studios, places of worship, barbers, salons, spas, restaurants for indoor dining, casinos, state park cabins, pools, lodging, and bars. As of July 20, a mandatory mask mandate is in effect and capacity limits for dine-in service are set at 66 percent.
Delaware
In November, Gov. John Carney announced new restrictions that limited indoor gatherings to 10 people and reduced indoor dining capacity to 30 percent capacity or 50 people, whichever is less. Delaware has been paused in phase two of its reopening plan since June 15. The governor has expanded the mask mandate to include indoor public gatherings and starting December 14, a stay-at-home advisory will be in effect until January 11.
District of Columbia
In November, Mayor Muriel E. Bowser announced new restrictions that limited indoor gatherings to 10 people and requires alcohol to stop being served after 10 p.m. Starting December 14, indoor dining is now limited to 25 percent capacity. Masks are still mandatory, gatherings of more than 50 people are prohibited, and non-essential travel is discouraged.
Travelers coming from any jurisdiction with more than 10 COVID-19 cases per 100,000 people, except for visitors from Maryland and Virginia, will be required to quarantine for 14 days and are advised to get tested within 72 hours of traveling and within three to five days of arrival.
Florida
Florida's restrictions started to ease on May 4, one of the earliest states to begin reopening. Currently, the state is in phase three of reopening, which allows restaurants, museums, retail stores, gyms, and libraries to open without capacity limits. Under phase three, theme parks are allowed to return to normal operations with social distancing measures in place. Local governments, especially in large cities like Miami, may enforce further restrictions as cases begin to rise again. Despite rising cases in November, Gov. Ron DeSantis has not reinstituted restrictions nor issued a statewide mask mandate.
Georgia
Georgia was one of the first states to reopen on April 27. Currently, most businesses can open for "minimum basic operations" as long as they follow social distancing and sanitation procedures.Gov. Brian Kemp initially opposed a statewide mask mandate but has since allowed cities and counties in Georgia to issue their own mandates. Currently, all retail, restaurants, hair salons, and entertainment venues like movie theaters and bowling alleys are allowed to reopen in Georgia with social distancing in place. Some areas may be taking a slower approach to reopening, such as Atlanta which only moved into the second phase of its five-phase reopening in September.
Kentucky
Since March, businesses like retail, gyms, and restaurants (at 50 percent capacity) have been allowed to open in stages. In November, Gov. Andy Beshear introduced a set of restrictions for high-risk counties that includes reducing in-person shopping and closing restaurants for indoor dining. The governor has said that these restrictions are not likely to be expanded.
Travelers coming from states with a 15 percent or higher infection rate are asked to self-quarantine for 14 days. As of December 7, this includes Idaho, South Dakota, Kansas, Iowa, Pennsylvania, Alabama, Arizona, Mississippi, Utah, Missouri, Tennessee, Arkansas, Nevada, Montana, and Ohio.
Louisiana
With cases rising in November, Lousiana reverted back to stage two for four weeks, which limits the occupancy of restaurants to 50 percent and closes bars in parishes with infection rates higher than five percent. Gyms, retail stores, and movie theatres can stay open but are limited to 50 percent capacity.
Maryland
With rising cases in November, Gov. Larry Hogan ordered restaurants to reduce indoor dining to 50 percent, and indoor gatherings are limited to 25 people.Later, new restrictions were added to limit retail capacity to 50 percent and close bars and restaurants by 10 p.m. Previously, the state was in the third phase of its reopening and most businesses were allowed to open beyond 50 percent capacity with safety measures in place.
Mississippi
All businesses in Mississippi were allowed to open on June 1 as long as they adhered to the safety measures. Following a rise in cases during the summer, Gov. Tate Reeves paused the full reopening to restrict the capacity for bars and restaurants at 75 percent. In October and November, the state reinstated the mask mandate and some additional restrictions for the majority of counties.
North Carolina
North Carolina is officially paused in phase three of its "Safer at Home" reopening plan, which had allowed most businesses to open with at least 30 percent capacity. However, a surge in cases in November prompted Gov. Roy Cooper to introduce a new color-coded system and tightened mask mandates by requiring retail businesses to enforce mask-usage for all who enter. As cases rise, the governor is considering introducing new restrictions.
Oklahoma
Starting November 19, Gov. Kevin Stitt ordered restaurants and bars to enforce social distancing and close by 11 p.m. Oklahoma is in phase three of its Open Up and Recover Safely (OURS) three-part plan, which allows all businesses to open with social distancing rules required.
South Carolina
Since the spring, non-essential businesses have been reopening in stages, starting with "close contact" services, gyms, and pools, then attraction facilities, and most recently bowling alleys, all with safety measures in place. Retail capacity restrictions were also lifted, and restaurants are open with 50 percent capacity allowed. On October 2, the governor lifted all capacity limitations on restaurants, which are now allowed to operate at 100 percent. However, face masks and social distancing are still required and alcohol is not allowed to be served past 11 p.m.
Tennessee
In April, Gov. Bill Lee announced the "Tennessee Pledge," a voluntary reopening plan that includes health and safety guidelines for businesses. Restaurants began to welcome back customers, with policies encouraging staff to wear face coverings and place tables six feet apart. Other non-contact attractions like amusement parks, water parks, theaters, and museums have reopened as well. On September 29, the governor lifted more business and gathering size restrictions while extending the state of emergency until October 30. He also empowered local governments to institute their own mask mandates.
Texas
As cases continue to rise in November, the state introduced new restrictions to close bars and restrict restaurants to 50 percent capacity in counties where hospital occupancy rates are at 15 percent or higher. Outdoor gatherings are limited to 10 people. Gov. Greg Abbott has ruled out locking down the state. Prior to the fall surge, Texas had entered phase three of its Texans Helping Texans Plan but tightened up on some of the restrictions as cases rose in the summer.
Virginia
As of November 15, Gov. Ralph Northam has reduced the limit on gatherings to 25 people and prohibited selling alcohol after 10 p.m. The governor is considering introducing new restrictions as cases surge. In the meantime, al of Virginia is in phase three of its reopening plan, Retail, restaurants, bars, hair salons, museums, gyms, and pools are all open at limited capacity. General sanitation guidelines are in place but vary based on the type of establishment. For example, in phase three, sitting at the bar is still prohibited. There are no travel restrictions in place for out-of-state visitors arriving in Virginia, but anyone arriving from a high-risk area is encouraged to self-isolate.
West Virginia
On November 16, Gov. Jim Justice updated the mask mandate to require that masks to be worn at all times when in an indoor public place. West Virginia's reopening plan is consistently being updated, but businesses that have reopened include indoor dining at restaurants, retail and malls, outdoor recreation and rentals (e.g. bikes, boats, rafts, etc.), museums, zoos, bars (at 50 percent capacity), bowling alleys, pools, casinos, movie theaters, and campgrounds.
Northeast
Connecticut
In November, the state reversed its plan and returned to phase two which reduced capacity limits back to 50 percent for restaurants and forces businesses to close by 9:30 p.m. Anyone coming to Connecticut from any state or territory that is not Hawaii, New Jersey, New York, Rhode Island must self-quarantine for 14 days and fill out a Travel Health Form.
Maine
Facing higher cases than at the start of the pandemic, a face mask mandate is now in effect statewide and all businesses must close by 9 p.m. Maine entered stage four of its reopening plan on October 13, which means that the cap on indoor dining will increase to 50 percent or 100 hundred people, whichever is less. Although bars were set to reopen in November, Gov. Janet T. Mills has pushed back the reopening date indefinitely.
Visitors from out of state, except for those from New Hampshire and Vermont, must quarantine for 14 days upon entry or complete the Certificate of Compliance, which is to be handed in at your hotel, short-term rental, or campground. If you are quarantined, you will only be allowed to leave the campsite for no-contact outdoor activities like hiking. If a Maine resident is returning from one of the non-exempt states, they must also quarantine.
Massachusetts
In November, Gov. Charlie Baker issued a new stay-at-home order which instructs everyone to stay home between 10 p.m. and 5 a.m. and requires businesses to close by 9:30 p.m. Prior to the surge in cases, Massachusetts paused its reopening plan in phase three, which allowed retail and restaurants to open, but bars and stadiums must stay closed.
A travel order is in effect, so if you are arriving from a state with a higher rate of cases than Massachusetts, you must fill out a travel form, provide proof of a negative test, or quarantine for 14 days. Those who don't comply may face a $500 fine.
New Hampshire
Gov. Chris Sununu began easing restrictions across the state on May 11, though a set of universal guidelines remain in place. Retail stores, barbershops, restaurants, hair salons, drive-in movie theaters, and golf courses reopened with restrictions. Amusement parks, movie theaters, and performing arts venues are open. Travelers coming from anywhere except Maine, Vermont, Massachusetts, Connecticut, and Rhode Island are asked to self-quarantine for 14 days.
New Jersey
In November Gov. Phil Murphy announced new restrictions requiring bars and restaurants to close indoor service by 10 p.m. and prohibited the use of bar seating. The indoor gathering limit was later lowered to 10 people. Prior to the restrictions to mitigate the fall surge, most businesses had reopened with capacity limits in place. On December 7, the governor reduced the outdoor gathering limit to 25 people. Anyone arriving in New Jersey from out of state is asked to voluntarily self-quarantine for 14 days, except for Connecticut, Delaware, New York, and Pennsylvania.
New York
New York had one of the slowest reopenings in the country, but most businesses had opened up with limited capacity by the fall. Shortly after these reopenings, cases began to rise and select zones with high case rates were ordered to shut down businesses. These shutdowns are hyper-localized and constantly changing, so check the city's official COVID-19 Zone Finder website for the latest updates. However as cases began to rise in November, Gov. Andrew Cuomo announced that restaurants, bars, and gyms must close by 10 p.m. In December, the governor warned that a shutdown is imminent if hospitalization rates don't improve.
Anyone arriving from a state that does not border New York will be required to quarantine for 14 days but will have the option of testing out. The test must be taken within three days of departing and the traveler health form must be completed online. Additionally, the traveler will still be required to self-quarantine for three days upon arrival and get tested again on the fourth day of quarantine and will not be free to move around until that test comes back negative.
Pennsylvania
In November, Gov. Tom Wolf reduced capacity limits for restaurants and other businesses and prohibited the sale of alcohol after 11 p.m. Prior to the second wave mitigation efforts in November, the government had enacted a three-phase plan to reopen Pennsylvania and most businesses had been allowed to resume with increased capacities. As cases continue to rise, new restrictions are being discussed if the high infection rates continue. Anyone arriving in Pennsylvania from any other state is required to be tested within 72 hours before returning or must commit to a quarantine of 10 days. Failing to comply could result in a fine of up to $300.
Rhode Island
After a rise in cases in November, Gov. Gina Raimondo reduced capacity limits on indoor venues like restaurants and movie theaters at 50 percent and issued a stay-at-home advisory. A two-week pause went into effect on November 30, which will closed bars and limited indoor dining capacity to 33 percent. Prior to the new restrictions, Rhode Island was in phase three of reopening with indoor gatherings restricted to no more than 15 people. In early October, the governor stated that any further relaxation of restrictions is unlikely until there is a vaccine.
If you are coming to Rhode Island from a state with a testing positivity rate of 5 percent or more, you will be required to self-quarantine for two weeks or provide a negative test taken within the past 72 hours. Rhode Island has identified the following states and territories as high-risk: Alabama, Alaska, Arizona, Arkansas, California, Colorado, Delaware, Florida, Georgia, Idaho, Illinois, Indiana, Iowa, Kansas, Kentucky, Louisiana, Maryland, Massachusetts, Michigan, Minnesota, Mississippi, Missouri, Montana, Nebraska, Nevada, New Hampshire, New Jersey, New Mexico, North Carolina, North Dakota, Ohio, Oklahoma, Pennsylvania, Puerto Rico, South Carolina, South Dakota, Tennessee, Texas, Utah, Virginia, West Virginia, Wisconsin, and Wyoming.
Vermont
On November 13, Gov. Phil Scott announced that gatherings should be limited to a single household and restaurants must close by 10 p.m. Bars will stay closed until further notice. Effective November 10, anyone returning or traveling to Vermont from out of state must quarantine for two weeks. Statewide checks will be in place to enforce the quarantine. Prior to the new restrictions in November, most businesses had reopened with capacity limits and other safety measures in place.
Territories
Puerto Rico
As of November, most businesses, including restaurants, theatres, gyms, and museums, are operating at 30 percent capacity. Bars and cafes are closed. Public beaches are only open for individual sports, but masks must be worn when not in the water and everyone must follow social distancing guidelines. A curfew from 10 p.m. to 5 a.m. is in place until December 11. Until January 7, a 24-hour lockdown will take place every Sunday with some exceptions allowed.
Anyone planning travel to Puerto Rico will need to fill out a Travel Declaration Form before they go and upload their negative test result, which should be taken within 72 hours before their trip. Health screenings will be conducted at the airport and symptomatic travelers will be tested and required to quarantine at their hotel while awaiting results.
U.S. Virgin Islands
After originally reopening for tourism in the summer and then closing again following a spike in cases, the U.S. Virgin Islands moved back to the "Stay at Home" phase of its five-tiered reopening plan. Later on September 19, the territory reopened again allowing hotels to start accepting reservations. Any traveler over the age of five will be required to provide a negative test taken within five days through the official online Travel Portal, but there's no requirement to quarantine.
9 Tips for Traveling With Kids During the Pandemic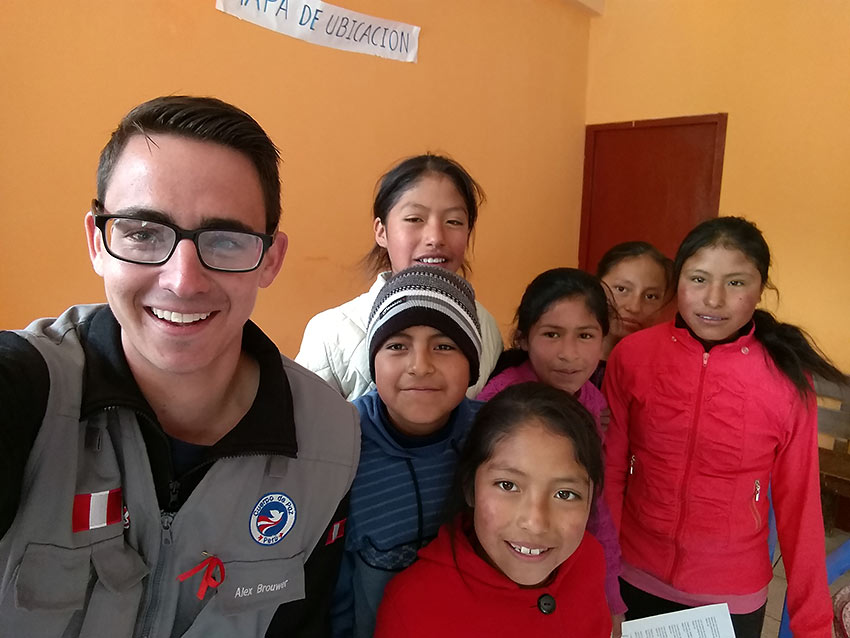 First tip: take a deep breath
Courtesy of Wendy Altschuler,tripsavvy.com
Traveling with kids is often challenging even when there's isn't a pandemic to contend with. Kids require extra gear, entertainment, snacks, downtime, and a careful eye to make sure they're safe while out and about. Now, more than ever, it's imperative to practice social distancing, good hygiene, and to wear a mask when venturing through airports, getting food on the road, using public restrooms, or where there are groups of people present. Whether you'd like to plan for a road trip, a flight on a commercial airline, or a staycation in your own city, here are tips for traveling with kids during a pandemic.
Be a Responsible Traveler
Most importantly, never travel if you or your children are exhibiting flu-like symptoms, have a fever, or are sick. Take your temperature before you fly and consider getting tested for the virus — a simple nose swab — before and after travel. Be prepared to self-quarantine pre or post travel as well. If you know you'll be interacting with vulnerable populations — people in older age brackets or folks with health issues — exhibit extra caution. And, of course, if you contract the coronavirus, be sure to tell everyone you came into contact with, as well as your doctor.
Check the News Before You Go
Be sure you comprehend the up-to-date information on where hot spots are located throughout your country. Are you traveling to, or from, a destination that has seen a recent uptick in coronavirus cases? Stay informed and aware of the ever-changing situation so that you can plan accordingly. Check the World Health Organization and Centers for Disease Control and Prevention websites.
Travel with plenty of hand sanitizer for when soap and water are not available. Put a travel size bottle, of at least 60 percent alcohol, in an easily accessible location, like the outer mesh pocket of a backpack or in your pants pocket, and use frequently — any time you see your kids touch a high-traffic surface, sanitize their hands.
You'll notice that all airlines have hand sanitizing stations as you pass through security as well as at the gate. TSA allows up to 12 ounces of hand sanitizer (not other liquids, gels, or aerosols) per passenger in carry-on bags. You may choose to bring multiple 3.4-ounce bottles of sanitizer, however, so that checkpoint screenings won't delay your travel. Also, you'll notice that TSA utilizes plastic shields and contactless bag checks are available.
Flying with Kids in a Pandemic
In the past, you may have been a big fan of the aisle seat. Today, the window seat is the safest as you'll have more protection against people walking and breathing past you.
Book your seats together to avoid sitting next to a different person. If there are two of you, consider booking the aisle and window seats because the middle is the most undesirable seat, and hopefully, it will be left open for your travel. Book seats as far from the toilet as possible. And, if there's an empty row, ask the flight attendant if you can move if you're seated next to a stranger.
While the air in the cabin is highly filtered, don't get up to stretch your legs, wandering the aisle, and try not to use the bathroom — use the restroom at the airport instead. Refrain from eating snacks and drinking water, if you can, making sure to leave your masks on the entire time. Do not say hello to the pilot in the cockpit or chat up the flight attendant. Stay in your seats and try not to have many extra items with you; blankets, toys, and things that can drop to the floor and collect germs are a no-go.
Most U.S.-based airlines have relaxed and adapted their flight restrictions to give passengers peace of mind when booking, changing or canceling their flights. Be sure to check the airline policies before you book your flights, especially because guidelines are continually shifting. If you're able to, use your airline's lounge for added privacy and sanitation when traveling via air.
What to Know About Kids and Masks
Protect yourself, your kids, and others around you by wearing a mask. Masks should fit snugly around the nose and mouth and cover the chin. If your nose is poking out, it's not effective. While not to be used in place of a mask, a face shield is a great option also, mainly because you'll be less likely to touch your face or readjust your mask if you're wearing a shield. Little kids tend to touch their faces a lot, and a face shield can help with this. And, if you do touch your mask for any reason, be sure you sanitize your hands.
When selecting a mask, choose one with two or more layers, or one that has a filter insert, and avoid neck gaiters or bandanas as these don't provide enough protection. Don't wear a mask with a valve because these protect you but not those around you since your exhalations leak from the valve. Also, many airlines don't allow masks with valves on their flights. Finally, mask-wearing is enforced on most airlines and if you don't comply, you may be banned from further flights with the airline.
What to Bring
In addition to copious amounts of hand sanitizer, bring along a baggie of disinfectant wipes and be sure to wipe down armrests, windows, trays, and anything your kids might touch in the airplane (wiping down surfaces is the modus operandi for hotels and other public spaces as well). It's also a good idea, whether flying or driving, to bring along extra face masks. Each night, you can wash one so that your family is wearing a clean mask every day. Or, consider purchasing KN95 disposable masks and wear a new one each day (although this is a more expensive option). Pack along a travel thermometer and medications and prescriptions so that you won't have to rely on a local pharmacy. And, if you have an iPad or an entertainment device, bring it — now is not the time to worry about too much screen time.
When and Where to Eat
If you have a long flight, and you know you'll have to eat and drink at some point, be prepared with packed snacks — a colorful diet full of healthy noshes is optimal. Bring a reusable water bottle and use the touchless water fountain instead of purchasing water. If you need to obtain items, have one member of your family wait in line, spaced at least six feet apart from others, and keep your mask on during the entire transaction. Don't eat on the airplane, and instead, find a spot where there are no other people at the airport. When you've finished eating and drinking, put your mask back on and wash or sanitize your hands.
Consider the Outdoors
Many families have eschewed standard vacations in place of time spent in the outdoors. Backpacking and camping are great options for quality time with your family while avoiding large populations of people. You can book a campsite online, drive your own vehicle, stay in your own tent, and cook your own food. And, if you don't have proper outdoor equipment, you can rent it through Arrive Outdoors. Nature-filled adventures are a safe way to explore while changing up the scenery at the same time.
Where to Stay
Choose accommodations, when possible, that are private and stand-alone structures. It's much safer, for example, to stay in a cottage or cabin versus a large hotel. Airbnb or RV rentals through Outdoorsy are optimal choices. Some properties will have keyless entrances, where they can text you a code rather than have you check-in at a lobby. Select lodging that has a kitchen, perfect for families, where you can bring and cook your own food. And, if you are staying in a hotel, don't eat indoors and, instead, eat outside or order room service. Be sure to check each properties' guidelines to be sure they're operating at high standards. The point is, the least contact you have with others, the better.
Don't Forget About Your Mental Health, Too
With at-home learning and hybrid education models, kids are increasingly feeling isolated, and they're missing the social interaction they once had with friends at school. Travel is a great way to shake up the at-home dynamic, see something newfangled, and experience an adventure.
Be sure to set expectations with your kids before you leave the house, so they understand how this trip will be different. Relay the importance of good hygiene, hand washing and sanitizing, and staying at least six-feet apart from others. Make sure they're aware of how to travel responsibly, being aware of those around them — including those in vulnerable populations, and let them know age-appropriate facts and details so that they'll have some agency over their experience. And, keep your stress and worry at bay to preserve your immunity.