Raoul's Two Cents: July 23, 2021
Weird Name

Are you in for a good time this Friday? Good. Me too. So many crazy things going on in the country. In a few short months gas prices have doubled, there is no border, inflation is just around the corner and yet we're spending like there is no tomorrow. I think we all need a break. So let me share what happened last Sunday after church (at least this is how I remembered it.)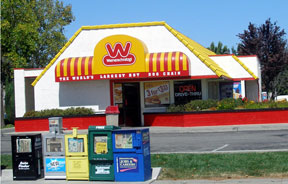 My wife and I had always passed this Hot Dog Fast Food place called Wienerschnitzel (heard of them?) but never went in. We planned to donate blood in an hour so we thought a hot dog would be perfect for the short time frame. It was our first sit down restaurant since the pandemic frenzy. We were the only ones there. We thought maybe people didn't know they were open.
"Where are all the people? I wonder if it's because of the name of the restaurant," my wife said "you know, Wienerschnitzel is hard to pronounce … much harder to even spell."
I nodded in agreement. But at the same time, I was secretly thinking of a joke. Timing is everything so without skipping a beat (with the joke still percolating in my head) I decided to play the joke.
"Actually, the restaurant was named after the German owner … very much like McDonald's was named after the Irish owner," I said in all seriousness.
"Oh, really? I didn't know someone was named Wienerschnitzel. What a weird family name. So he was German?"
"Yup! But that wasn't his last name. His last name was Sozz. Wienerschnitzel was actually his FIRST name." I said with authority.
"Are you sure?" my wife was beginning to smell something fishy.
"Not only that," I continued. "Mr. Sozz married an upper crust British lady."
"Ah huh," my wife said as a smile was developing in her lips.
"And more than that, Wienerschnitzel had a twin brother who they named after their Brithish Mum."
"Reeeeally?"
"In fact, his brother had an even weirder name," I said looking out the window to avoid her gaze, with my nose flared and holding my burst of laughter.
"Weirder than Wienerschnitzel? What could be weirder than Wienerschnitzel?" she inquired, bracing for the punch line.
"Worcestershire! His name was Worcestershire Sozz!"
The french fries on my wife's mouth almost flew to my face. We burst laughing. You should have seen us covering our mouths with our paper napkins and using the same napkins to wipe our tears.
What could be more fun than to have Sunday lunch at a restaurant that no one could pronounce with my best friend.
Restaurants are dying because of the Covid scare. Go out and support your local restaurant people! … and bring along your best friend!
TGIF!
Raoul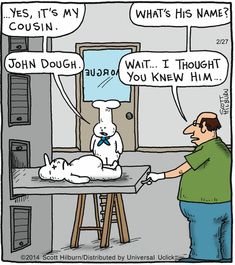 ---
Joke the Week
Thanks to Peter Paul of S Pasadena, CA for this joke.

Videos of the Week

Thanks to Don of Kelowna, B.C. for these 2 videos.
POLISH LINE DANCE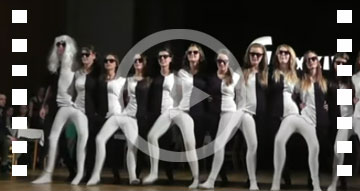 BLONDE HELPS WOMAN TO PARALLEL PARK
Parting Shots

Thanks to Peter Paul of S Pasadena for this joke.
Thanks to Mel of Washington DC for this joke.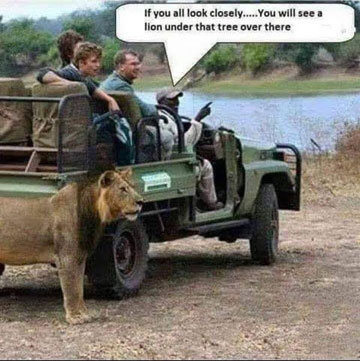 Thanks to Don of Kelowna B.C. for this joke.