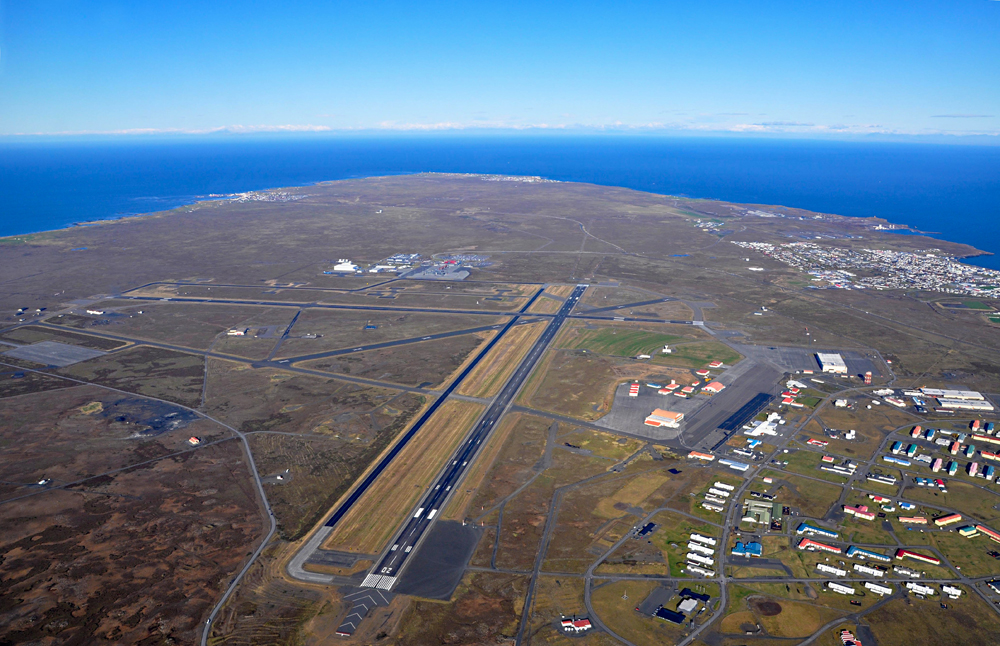 Iceland's Keflavik Airport handles most international flights and is the convenient gateway for Icelandair's connection from North America to a many European destinations. Transfers are the quickest and easiest than I have found in any other European airport. Even if your flight is less than an hour from landing and you have to pass through Schengen, it's enough time. And if you have to spend any time here, it's such a pleasant and user-friendly airport with every amenity. The airport is about an hour from Reykjavik and the bus ride over the lava fields to the city is a magical introduction to this land of fire and ice.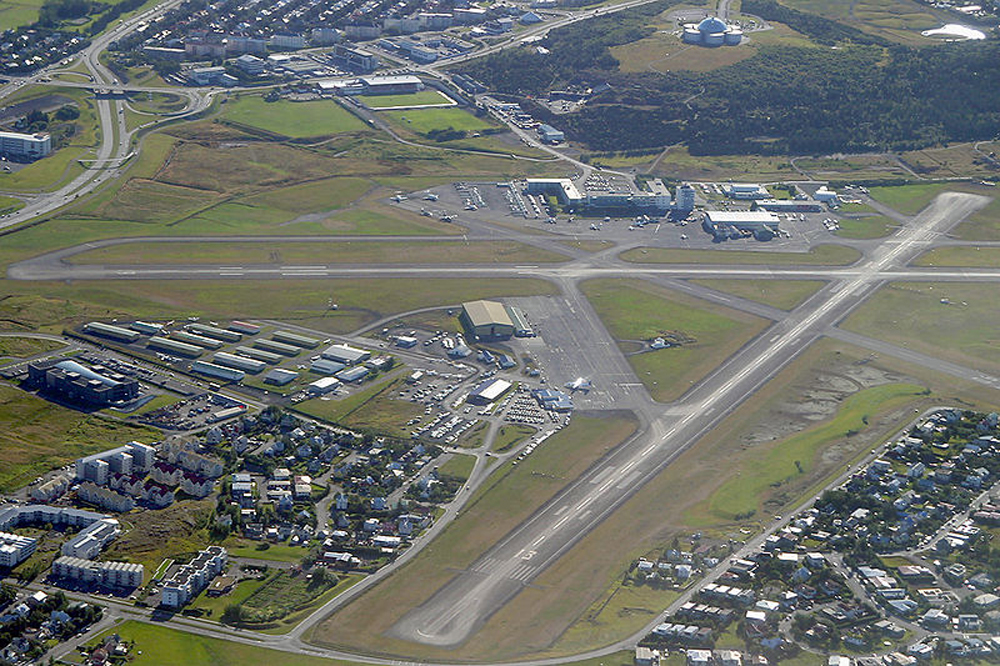 In contract, Iceland's domestic flights are handled by their tiny city airport, Reykjavik Airport It's more like a glorified bus terminal with a minimal of fuss and amenities. I don't know if this is still the case, but when I took a domestic flight in 2013 there wasn't even any airport security. It doesn't get more low maintenance than that.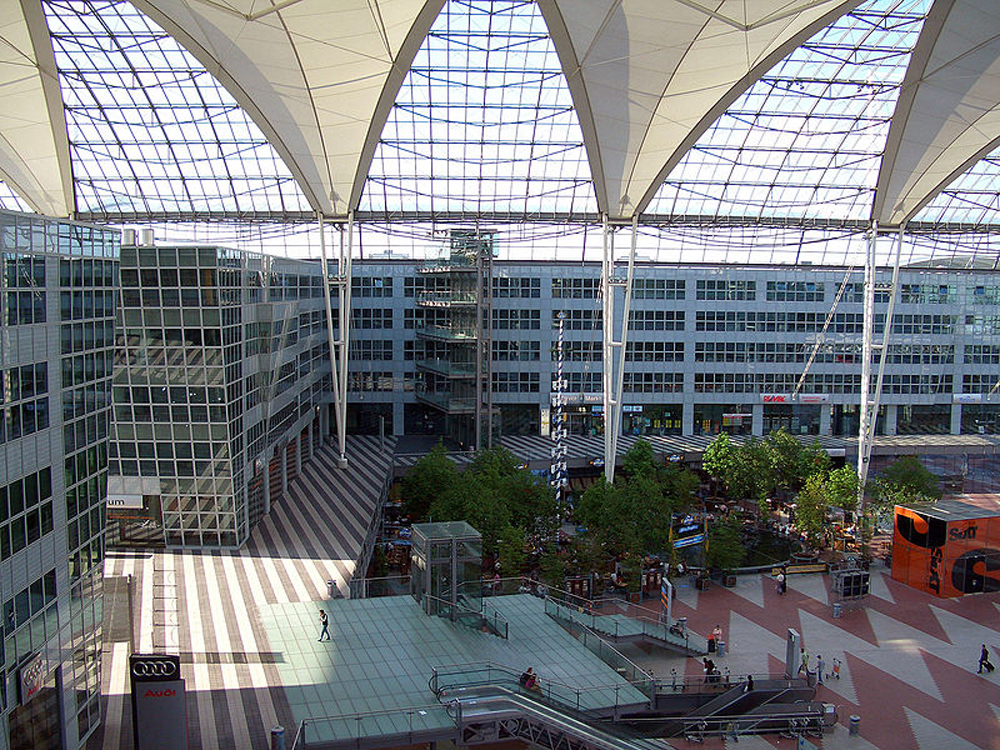 I have transferred to Munich Airport twice, and it was second only to Keflavik in easy of customs and transfer procedures. Both times they seem to have arranged that my outbound flight was at the same gate as my arrival. If you have ever spent an hour trying to get between terminals at Heathrow, you will appreciate that convenience. I also remember their lovely free coffee and newspaper stations and pleasant waiting areas.
Kevin Revolinski – T-Boy Writer: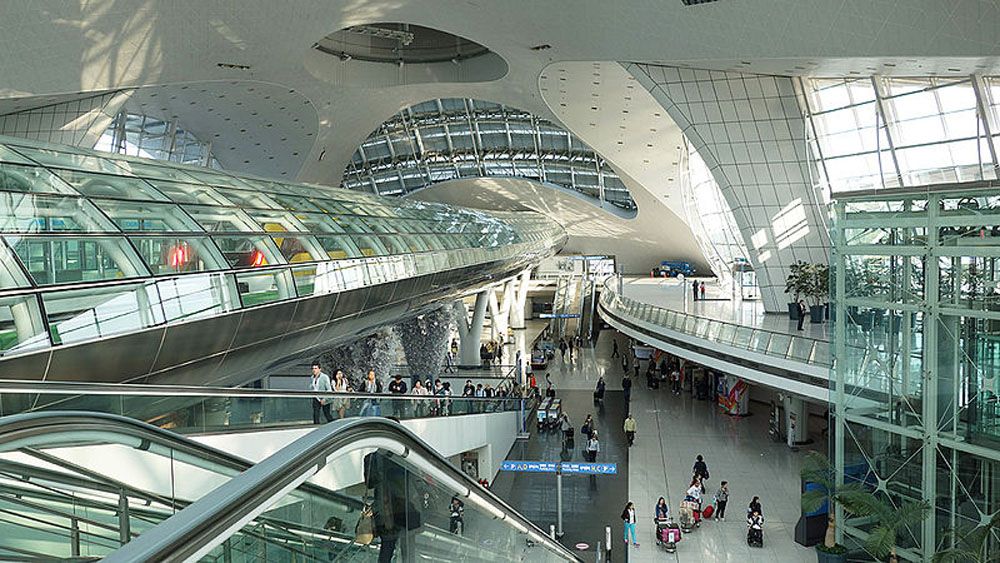 That's easy, Seoul Incheon International Airport, South Korea
---
Richard Carroll – T-Boy Writer: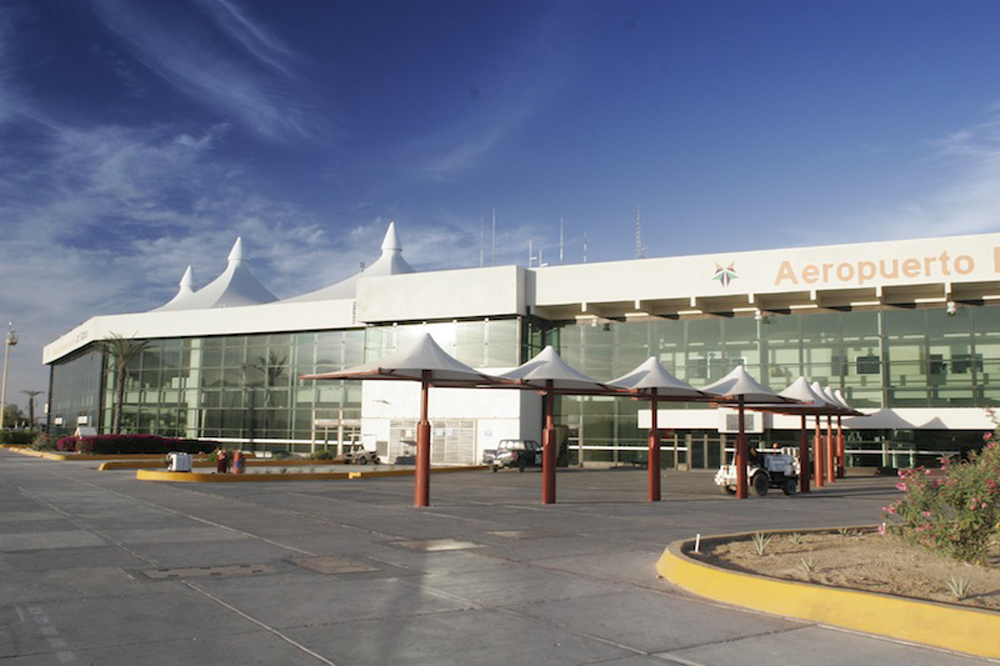 It was a memorable experience flying to Cabo San Lucas in the late 1960's before it was tagged Los Cabos. The airport or landing strip was located in San Jose del Cabo, and it never seemed to be fully paved and always felt like we were landing uphill in a cloud of whirling dust. It was like flying into another world. The terminal was basic with no A/C and I could always smell the sweet bouquet of tequila, which was probably from a small booth in the terminal hosted by an attractive senorita offering shots to anyone strolling by. A few Taxis that would give you the ride of your life were lined up outside the terminal for the 20-mile drive from the working town of San Jose del Cabo to Cabo San Lucas, which was along a gorgeous coastline with few hotels, a wide expanse of ocean, sandy beaches, coves washed by a strong surf, and a scattering of fishermen casting their lines. Arriving in Cabo San Lucas the cabbie's carefully dodge the dogs snoozing in the streets.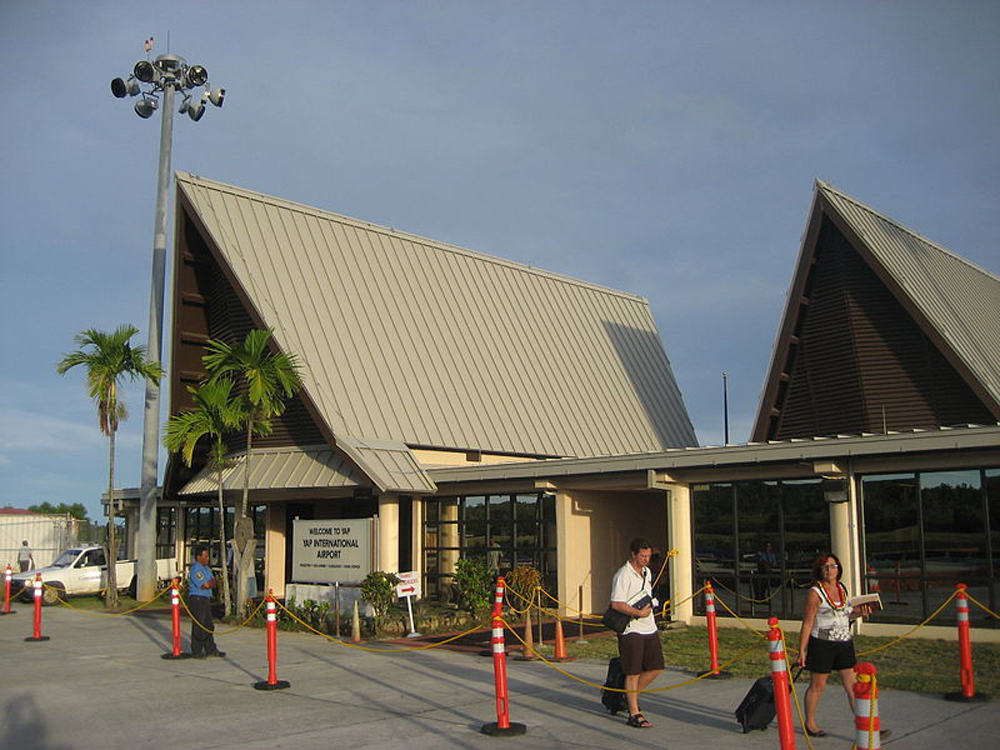 Yap's International Airport consists of one runway, no tower, and if a plane fly's es over it must be Wednesday. Yap Micronesia, 541 miles southeast of Guam in the Western Caroline Islands, was invaded and occupied by the Japanese during World War II until the official surrender in 1945. The single taxiway was built by the Japanese in early 1944, and was heavily bombarded by the U.S. Army Air Force and Navy. Landing on the runway among thick foliage and a sparkling ocean, I could see the wreckage of Japanese aircraft near the runway which vividly brought to mind the history of warfare in the Pacific. The terminal consists of a small A-Frame style building with bird life in the rafters and is nicely organized. English spoken.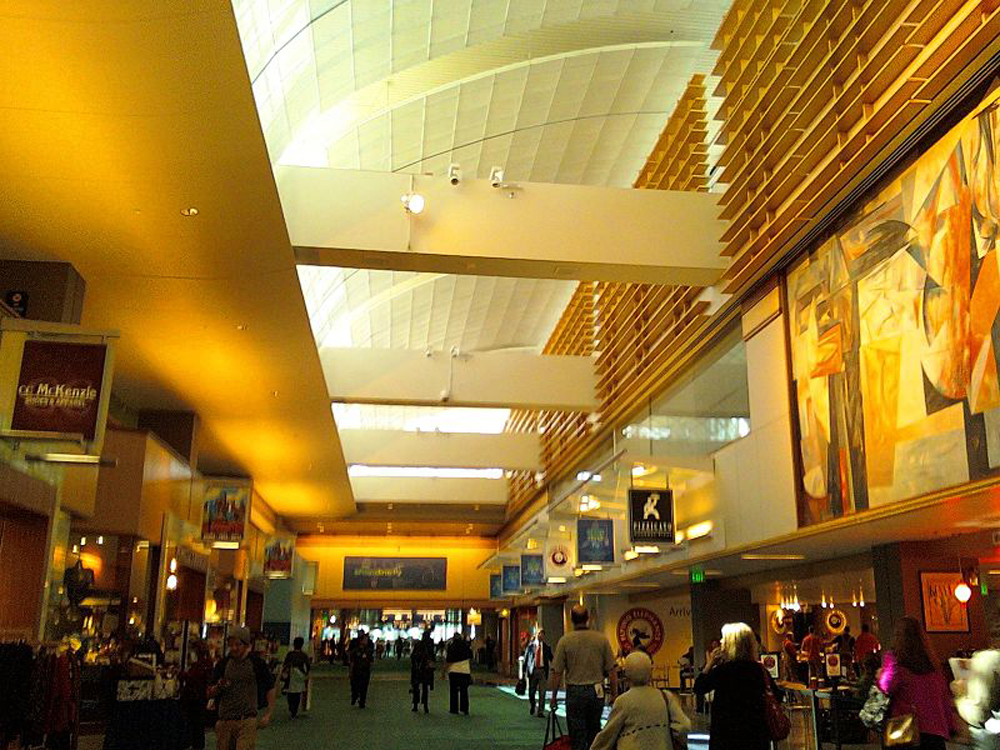 Portland International Airport is a feel-good destination and my favorite large city airport. Disembarking, travelers are greeted by live music, and it could be a guitarist performing blues, jazz and classical charts, or an agile violinist with a smile, or Liz Wister an accordionist. Local musicians with great skill also light up a permanent upright splendidly tuned piano, the sound system perfected to relax harried travelers. A big cheer to the Portland International Airport Music Program where volunteer musicians perform an average of 65 weekly sessions providing some 200 hours of live music each week for travelers. Performers have a time limit with changing talent throughout the day and evening. Even the giant, 24-foot-tall Cuckoo Clock has a song to share. It's an ideal airport for a dreaded layover, and if traveling with a dog there is a Pet Relief Area.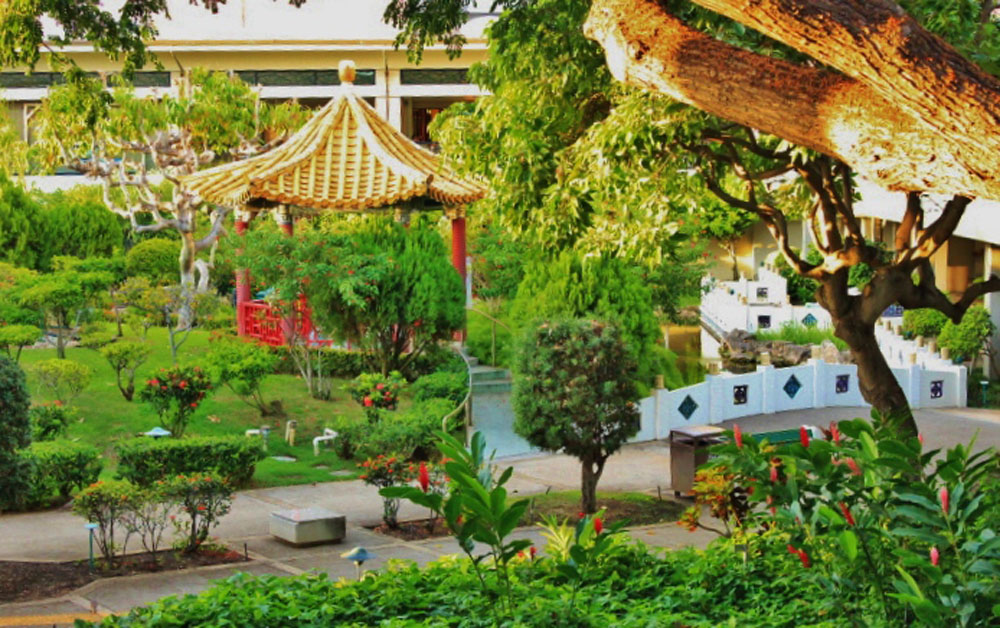 Landing in Hawaii my first impression is always the fragrant splendor of fresh flowers, and being greeted by the smell of freshly cut blooms, the scent drifting along the air currents and possibly created from the profusion of orchard leis' that have found a home in the airport. For the airports of the world this is a special and unique greeting for sure.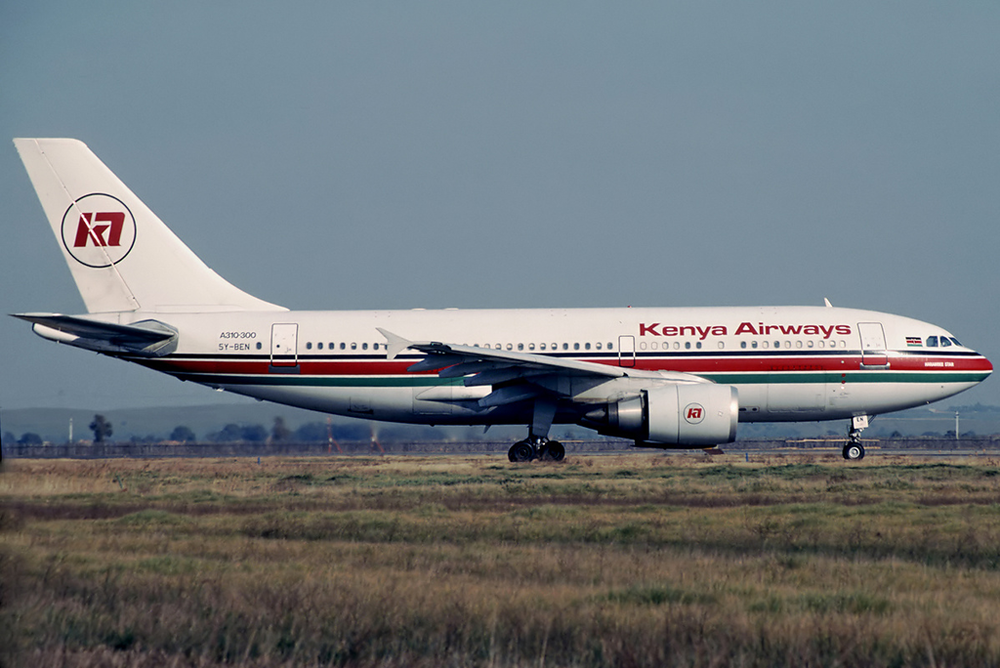 Flying to Tsavo West National Park in southeastern Kenya in a steamy single engine puddle-jumper we circled the landing strip for a length of time that seemed like an eternity waiting for a large herd of elephants to move off the runway, all the while watching the fuel gauge slowly waver downward. When we finally touched down on a bumpy strip of land with the help of the remaining fumes, the terminal was a small hut with a man inside stretched out on a bench soundly asleep.
Jim Gordon – T-Boy Writer: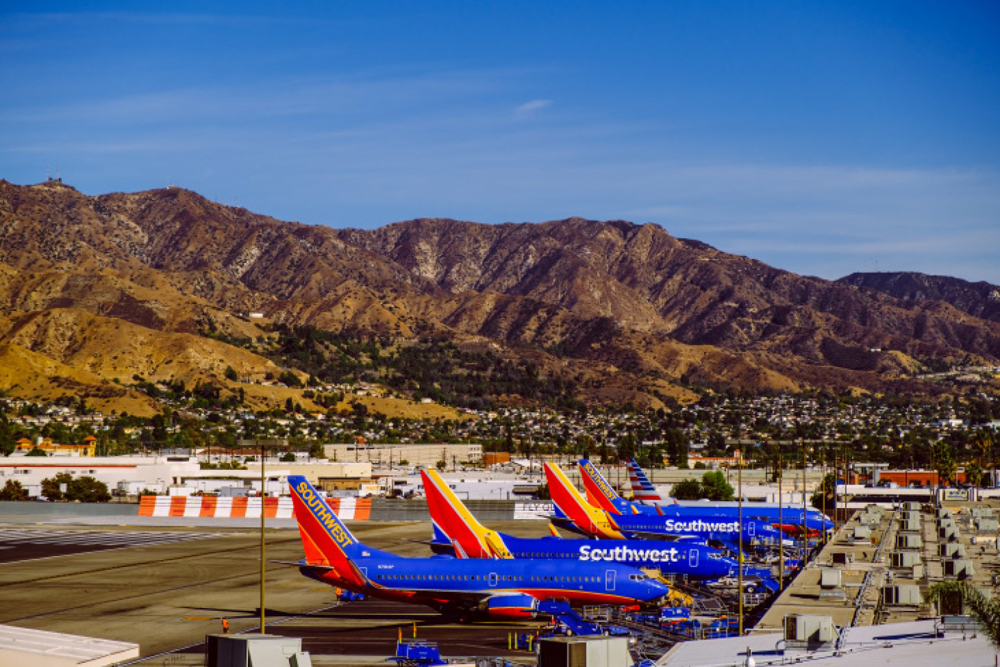 Airports for me begin and end with Palm Springs! I've never been to an airport where my stress level drops as soon as I walk through the open-air structure, small though it is!
Rodger Fallihee – T-Boy Writer: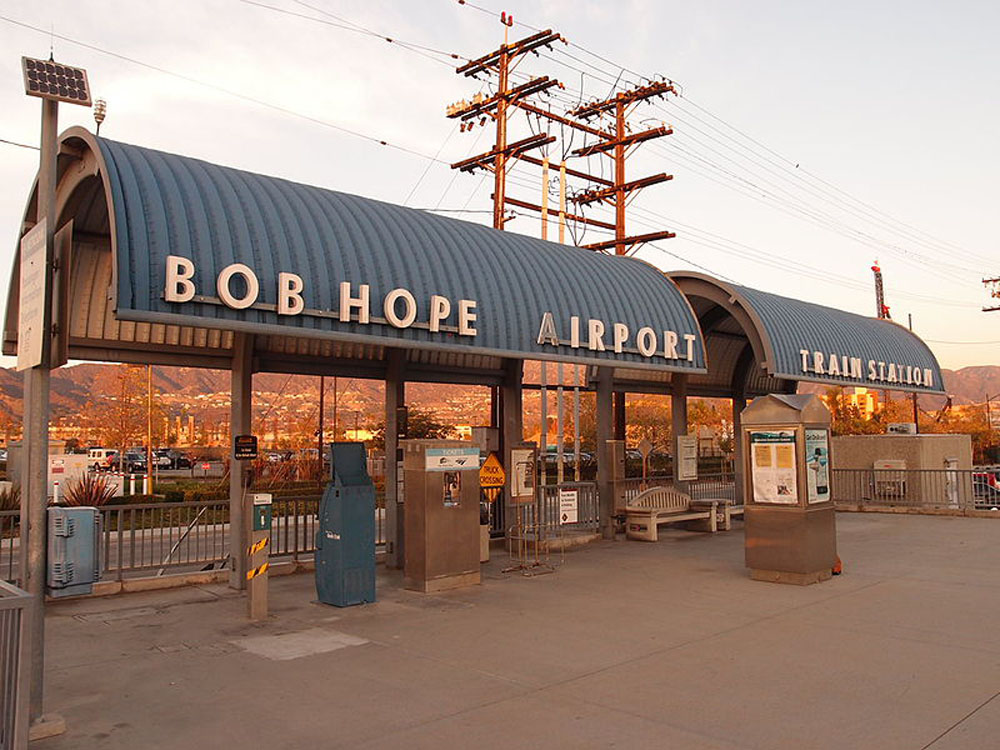 I loved Hollywood Burbank Airport (now Bob Hope Airport) because of the stars that I saw there over the years. Robert Redford, Beau Bridges, Jon Voight, Lynda Carter, Jerry Lewis, Tom Poston, John Ritter and I'm sure more than I have forgotten. They also had the best parking at Carter VSP. They would wash the car or change the oil.
Ed Boitano – T-Boy Editor: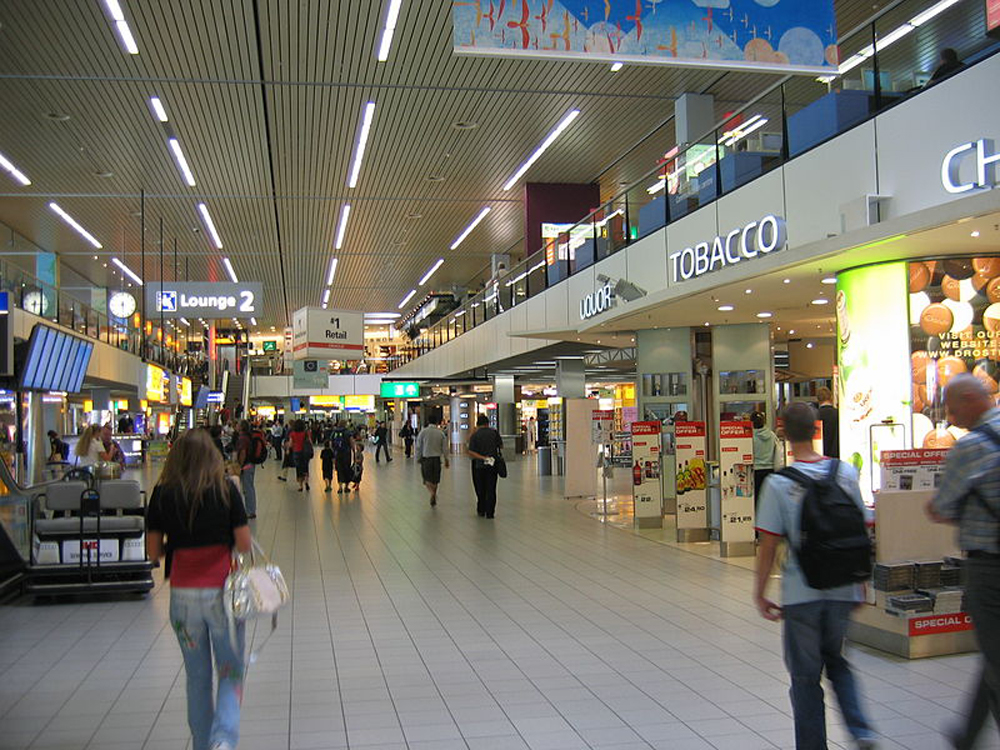 Shop till you drop is an alien term to me. To be more specific if there was no such thing as online shopping, I fear many birthdays and holidays would be celebrated gift-free. This all changed upon an early arrival at Amsterdam's Schiphol Airport when waiting for an international flight back to the states. The statistics were in my favor for Schiphol is regularly voted the best airport for shopping, plus it's run by the Dutch who have the characteristic of being orderly and forward thinking, already anticipating the needs of the traveler. Yes, that includes a shopping mile, a casino, spas, a library and even a branch of the Rijksmuseum all neatly laid out along Schiphol's Holland Boulevard. My only dilemma was whether I should purchase Dutch gin, chocolates or gouda cheese for my Aunt Kate back in the states. I already knew tulip bulbs should only be purchased by the grower.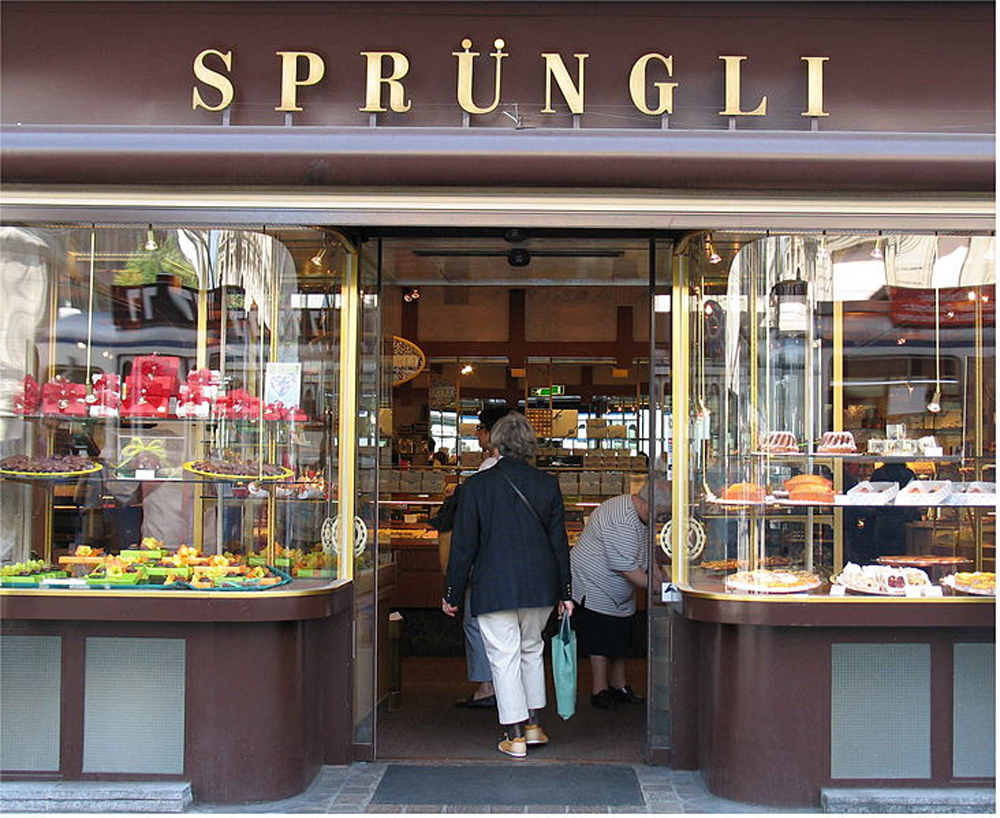 I had made it, complete with a backpack stuffed with unnecessary items. Zürich Airport was calm, and it was just what I needed after having taken the train there in the early morning. But I kept thinking I had forgotten something. Oh, yes; it was a trip to the bakery to bring a bag home of silserli (Swiss Pretzel Rolls). I rendezvoused with my photographer at the airport and explained my dilemma. Take it easy, she replied, pointing to Brezelkönig Bakery, just a few steps away from where we were standing. Painfully aware of uncivilized price gouging in captured U.S. airport settings, I replied, Yes, but won't they cost a $1,000 U.S. or something? No, she smiled. The prices are regulated, they're no more expensive than on the street. Yet, another reason why I love Switzerland and silserli.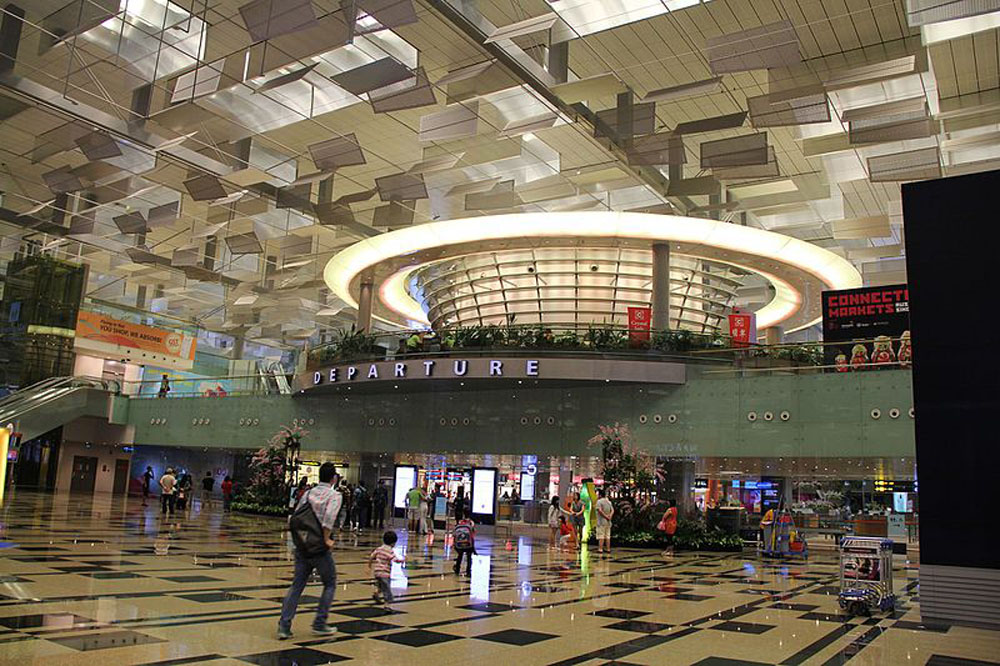 I knew that Singapore Changi Airport would be clean and sparking, as all things are in Singapore. But I never expected an airline representative in pre-pandemic and post-9/11 Singapore to approach me while I wandered around the terminal in my usual daze. I was also aware that the rules are strict in this handsome island nation, and wondered if I committed an airport infraction. The employee's words were simple: Can I help you? It appears that you may be lost. No, I replied. Just marveling at your airport. Well, please enjoy it, she said. We have free Internet over by the window.
Skip Kaltenheuser – T-Boy Writer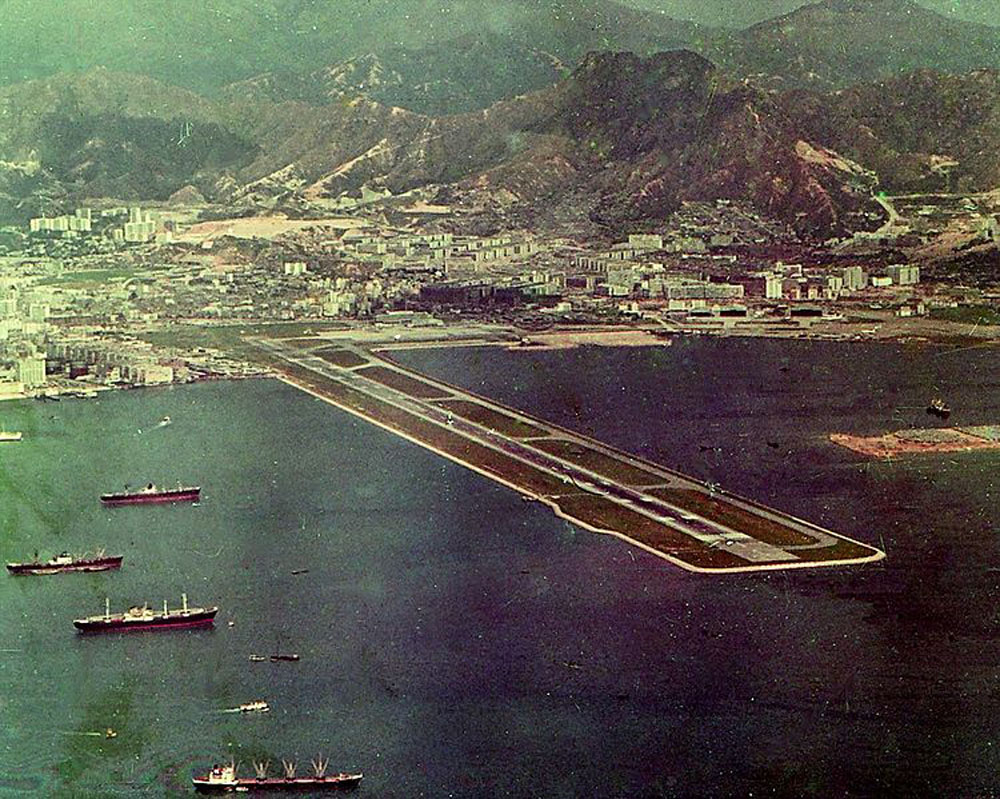 Hard to imagine that the last time I was in one of my top favorite cities, Hong Kong's head honcho was still the amiable Governor Chris Patten, and I was soon to be scribbling columns from DC for a now long-gone Hong Kong magazine called Windows. Kai Tak was still the airport. When I first flew into it, a side trip after visiting a pal in Tokyo, during the landing it looked like the plane's wings might snag lines of laundry hanging off the balconies of apartment buildings, or flatten TV antennas. There was a sudden hard turn that made me wonder if our final destination was Victoria Bay. It was a spectacular landing and prelude to a great city.
Preparing for a trip to Hong Kong with my wife, I learned she had an abhorrent fear of airplane crashes, not unlike William Shatner in the Twilight Zone episode, Terror at 20,000 Feet. So we got a prescription for an anti-anxiety medication which she topped off with drinks. Upon landing the passengers cheered and clapped and I smiled at her. I couldn't tell if the expression she returned was one of stark terror or a promise of revenge. I looked down to see four ripples of blood dripping from my forearm from where my wife's fingernails had been embedded. I remember thinking future plane travel for her might not be much in the cards. On a prior trip to Hong Kong, I came across a fortune teller who was a doppelgänger of Ho Chi Minh. He answered my query of a contemplated union by requesting a photo that would allow him to compare noses. As the mystic was closely tuned to Hong Kong, the foreboding on his face must surely have presaged the coming airplane fright, I figured.
How do I convey the thrill of landing at Kai Tak, with or without fingernail acupuncture in one's arm? Here's an article that gives a notion of an approach to the airport's runway 13/31, known as the "Kai Tak Heart Attack." Built on reclaimed land in Kowloon Bay, the airport was in a bowl, surrounded by mountains and water and plenty of apartment blocks and skyscrapers. Runway 13/31 extended out into Victoria Harbor, across from Hong Kong Island. Imagine the additional excitements at night, with all the distracting lights of Hong Kong, or in rough and/or rainy weather, and the occasional typhoon. Automated landings could not carry the day here. For pilots, it was revered as the best test of competence. Takeoffs weren't the easiest liftoffs either. Remarkably, despite this airline gauntlet, runway 13/31 was the world's busiest single runway, with an hourly log of 36 landings and take-offs. One every 100 seconds. No one tarried when there was a mishap. One of the times a plane overshot the runway into the drink, the airport blew off its tail so it could be quickly towed out of the way.
To master the unique requirements of landing on that runway, often while fighting powerful crosswinds that, like wind speed, were in constant flux, airline pilots trained extensively on special simulators before they took on the low-altitude, manual 47-degree visual right turn at 200 miles per hour, immediately kicked into gear by the sight of a large orange and white checkerboard painted on a hill, with only two nautical miles to go before hitting the runway.
For a better sense of the challenge to pilots, try this video explaining it by a pilot very experienced with the runway and checkerboard approach:
And here's a fun look via simulators showing the added value of the buildings all about:
Some additional photos are hyperlink: here at the Daily Mail website.
Despite a dozen air disasters, by 1996 Kai Tak was handling thirty million passengers a year. The airport closed on July 6, 1998, but that landing remains indelible in many millions of minds, for the passengers, pilots and crew, as well as the plane watchers on apartment rooftops and balconies and in the streets. Landings there made Kai Tak one of my two favorite airports. It's now a cruise liner terminal, but I doubt docking there is quite the same. I get emails updating me almost daily from pals in Hong Kong. Though they no longer have to land in Kai Tak, I wish them luck on all other fronts, now every bit as tricky.
EXTRA