LAC DPH COVID-19 Update: Vaccinated Persons and Quarantine
February 18, 2021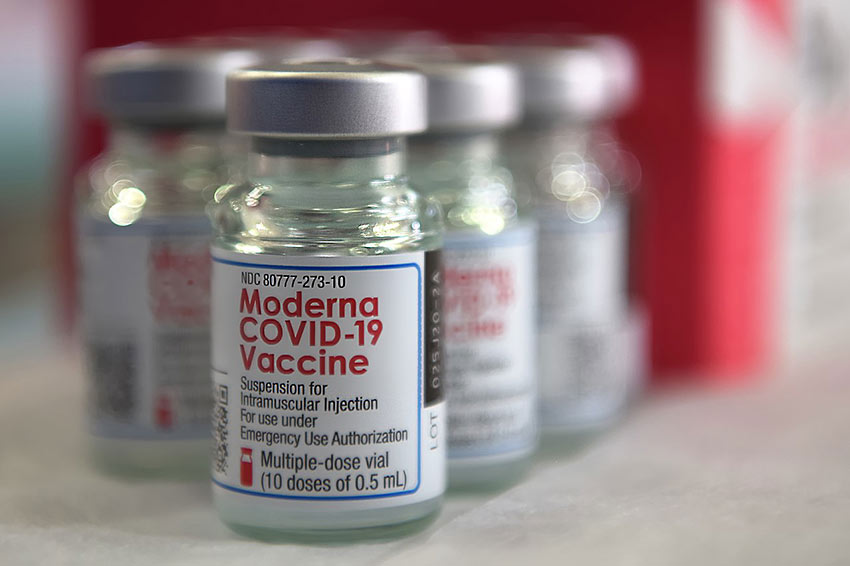 Key Messages
Based on new CDC recommendations and CDPH guidance, the LAC DPH COVID-19 quarantine requirements have been updated to include exceptions for vaccinated persons meeting specific criteria. See Vaccinated Persons and Quarantine below
At this time, all vaccinated persons must continue to adhere to all protective measures, including, but not limited to, wearing a mask and other job-specific PPE, maintaining their physical distance from non-household members, practicing hand hygiene, avoiding crowds and poorly ventilated spaces, and staying home when sick.
Updated and new DPH patient resources are available on masks (including information on "double masking") and after you get a COVID-19 vaccine.
Vaccinated Persons and Quarantine
Vaccinated persons* who are a close contact to a confirmed case are not required to quarantine if they meet all of the following criteria:
Are fully vaccinated (i.e., ≥2 weeks following receipt of the second dose in a 2-dose COVID-19 vaccine series or ≥2 weeks following receipt of one dose of a single-dose COVID-19 vaccine) and
Are within 3 months (90 days) following receipt of the last dose in the series and
Have remained asymptomatic since their last contact with the infected person.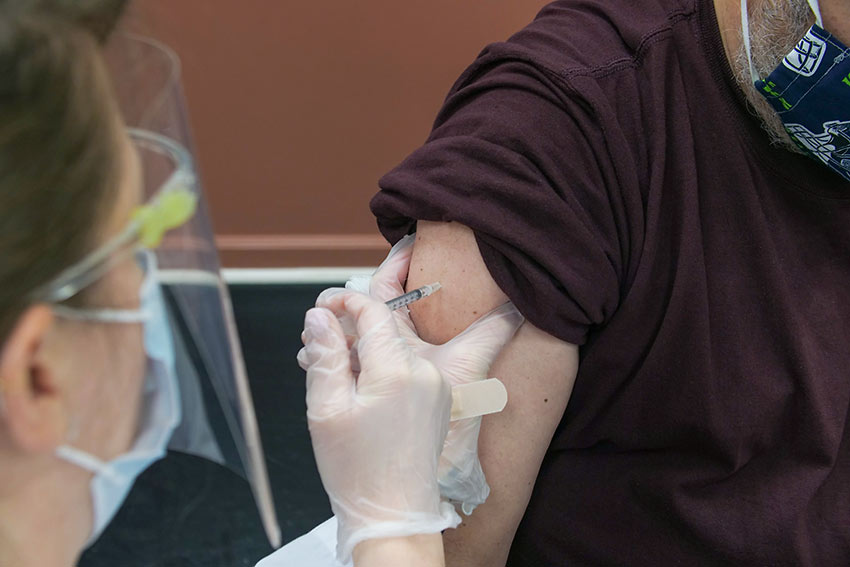 Persons who do not meet all 3 of the above criteria are required to quarantine after exposure to a confirmed case.
Fully vaccinated persons who are not required to quarantine should be instructed to monitor their health for 14 days after their last contact with the infected person. If they experience symptoms, they must self-isolate pending clinical evaluation and SARS-CoV-2 testing, if indicated.
*Fully vaccinated inpatients and residents in healthcare settings (e.g., long-term care facilities) are to continue to follow quarantine guidance following an exposure. Healthcare facilities should continue to use appropriate transmission-based precautions when caring for exposed inpatients or outpatients, regardless of vaccination status. Non-healthcare congregate settings such as shelters, jails, and prisons should follow sector-specific guidance.
Fully vaccinated healthcare personnel with high-risk exposures may be permitted to work to alleviate staffing shortages. See Healthcare Personnel Monitoring and EMS Personnel Monitoring.
Travel Advisory: LAC DPH is in discussion with CDPH regarding the current state post-travel quarantine recommendations for all persons arriving in or returning to California from other states or countries. At this point in time, the LAC DPH Travel Advisory is unchanged. There is no exception to the 10-day quarantine for fully vaccinated persons.
Rationale: The CDC has provided a rationale for this quarantine exemption for fully vaccinated persons. The currently authorized COVID-19 vaccines have demonstrated high efficacy at preventing severe and symptomatic COVID-19. There is, however, limited information on how much the vaccines might reduce transmission and how long protection lasts. In addition, the efficacy of the vaccines against emerging SARS-CoV-2 variants is not known.
Based on evidence to date, it is suspected that fully vaccinated persons are less likely to infect others, if they do become infected. Additionally, the individual and societal benefits of avoiding unnecessary quarantine may outweigh the potential but unknown risk of transmission. The CDC recommendation to waive quarantine for people with vaccine-derived immunity aligns with quarantine recommendations for those with natural immunity, see Patients with a Recent History of Recovery from COVID-19.
See CDC Public Health Recommendations for Vaccinated Persons for more information.
Relevant Resources:
Most Stressed States
It goes without saying that 2020 was a year like no other, from COVID-19, to a very tough election season, the US has seen one of its most stressful years on record. With this in mind CT Shirts have analyzed Google Search data and cross referenced it with population and average household income to reveal the most stressed states.
9 out of the 10 most stressed states voted for Joe Biden
Maryland is the Most stressed state
Oklahoma is the least stressed state
8 out of the 10 Least stressed states voted for Donald Trump
New Jersey has the highest average income but is the fourth most stressed state
CT analyzed the amount of search volume specific stress related terms were receiving per state, they then used population per state to get an average of how many people were searching the terms on Google to reveal the ranking of the states from most stressed to least stressed.
SEE THE FULL DATA HERE
Alaska No Longer Requires a Negative COVID-19 Test for Entry
COVID-19 testing will still be available at Alaskan airports for those who wish to get tested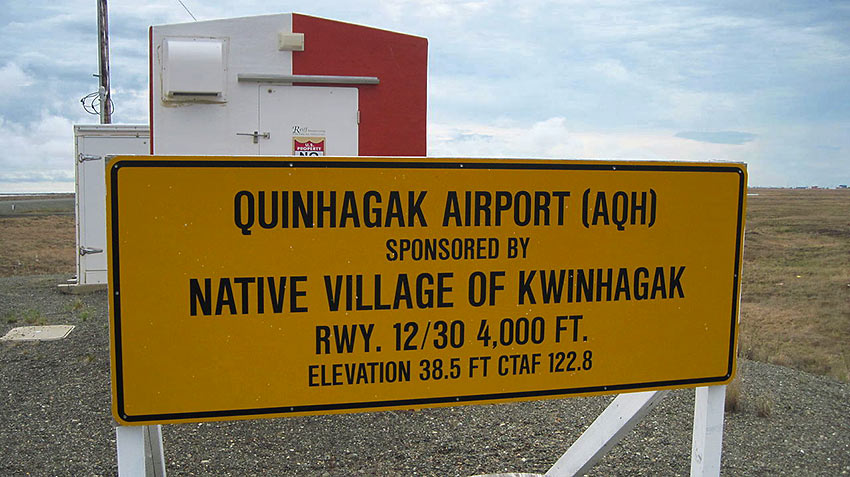 Courtesy Jessica Poitevien, travelandleisure.com
Travelers will now have an easier time getting to Alaska, as the state no longer requires proof of a negative COVID-19 test upon arrival.
The change in travel restrictions came on Sunday, Feb. 14, when the state's emergency declaration expired. Alaska Governor Mike Dunleavy now wants to transition the state into a recovery phase, outlining several plans to do so, including the removal of the COVID-19 testing requirement.
According to the Associated Press, Dunleavy ordered his commissioners and state employees to continue following the policies implemented under the emergency declaration until officials determine which ones are still needed.
"My administration will begin moving Alaska, its economy, and our lives forward through this transition and recovery process," Dunleavy said in a statement. "Make no mistake about it, the virus may be with us for some time. But the data shows that the worst is most likely behind us."
The state made several health advisories on Sunday, including encouraging Alaskans to continue wearing face masks and practice social distancing. Alaska has never had a statewide mask mandate, though Anchorage, its largest city, does have this policy in place, according to the AP. Dunleavy's orders will not impact any rules put in place by local municipalities.
Despite removing the COVID-19 testing requirement for entry into Alaska, Dunleavy says travelers can still choose to get tested upon arrival at the airport for the next few months. Testing will not be free, however, and previously cost $250 for non-Alaska residents, so visitors may want to find a testing center in their own home state.
Since the pandemic began, Alaska has reported 54,282 total resident cases of the virus, and 280 deaths. The state, which has a population of about 728,000, has also given 175,135 vaccine doses, the AP reports.
"No matter what metrics you look at, Alaska is doing pretty good, probably better than most states," Dunleavy said at a news conference. "And so this gives us the confidence that as we move forward, we're going to continue to manage this virus as well or better than most other locales.
New Geothermal Lagoon to Open near Reykjavik, Iceland Along the Ocean's Edge in Spring 2021
Pursuit recently introduced The Ritual at Sky Lagoon, a seven-step experience inspired by the traditions of Icelandic bathing culture. Exclusive to the oceanfront, geothermal lagoon located minutes from downtown Reykjavik, The Ritual at Sky Lagoon will combine the healing powers of warm and cold waters, warm steam, dry heat and fresh air.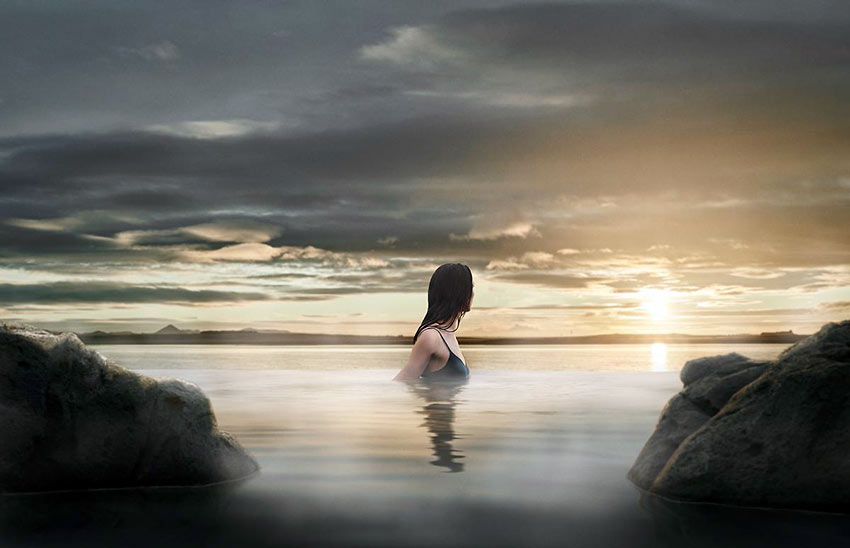 "The Ritual at Sky Lagoon will provide guests with an immersive and holistic approach to relaxation and wellbeing," says Dagny Petursdottir, General Manager, Sky Lagoon. "The rejuvenating and transformative experience will enable guests to connect with mind, body and spirit through the radiant powers of geothermal waters."
Embracing simple and natural elements, the overall design of the experience is focused on a modern and minimal approach. Layers of grey-blues, deep greens, whites and creams mirror the dramatic and natural landscape, while the addition of textures like precious metals and wood create an infusion of warmth.
"The Lagoon's design elements, influenced by Icelandic culture, create a distinctive guest experience with Icelandic turf houses and a restorative spa-like ritual rooted in Icelandic tradition. It is these traditions of bathing culture that are integral to the Icelandic way of life and are at the core of the Sky Lagoon experience."
The Ritual at Sky Lagoon 7-Step Experience
Step One: Slow down, relax in the Lagoon
Enter through the cave-like entrance to the Lagoon. Step into the warm waters and relax. Breathe in the refreshing ocean air. Float through a breathtaking canyon to the infinity edge and take in a view of Mount Keilir. Enter a state of serenity and calm where you feel relaxed and open to what is to come.
Step Two: Cool down with a cold plunge
Boost your happiness with cold therapy. Wander in the fresh Icelandic air. Or, if you're brave, take a quick dip in the cold plunge pool. It will stimulate your immune system, decrease blood flow in the body and tighten skin.
Step Three: Relax with a view in the sauna
After your cold awakening, visit the sauna for five to 10 minutes. Allow the heat to open pores, remove toxins and cleanse your skin. While the heat works its magic, enjoy breathtaking views through the largest single window in Iceland and enjoy the sensory experience of gentle coastal acoustics.
Step Four: Refresh in an energizing mist
Next, balance the heat by stepping slowly through Sky Lagoon's cold fog-mist space. It's stimulating and rejuvenating for mind, body and soul. Take a deep breath and refresh your senses.
Step 5: The Sky Body Scrub
It's time for re-invigoration. By applying Sky Lagoon's signature Sky Body Scrub, your skin will be exfoliated and glowing.
Step 6: The steam room
Steam will once more open your skin, allowing it to absorb the key therapeutic elements of The Ritual and maximizing the hydrating benefits of the Sky Body Scrub. This warmth eases your breathing and improves overall body function.
Step 7: Shower and relax in the lagoon
Rinse off the scrub in the shower. Then, step back into the warm geothermal lagoon. Lean back, close your eyes, breathe deeply, feel the results and enjoy the moment. Let all the benefits of the journey set in. You'll feel every single muscle in your body relax. When you're ready, head to the Lagoon Bar for a refreshment.
"The restorative nature of wellness experiences such as Sky Lagoon will become much more meaningful as we begin to emerge from what has been an incredibly challenging year," said David Barry, President, Pursuit. "The need to re-energize, relax and restore is integral to our both our physical and mental well-being and we look forward to introducing guests to the Sky Lagoon experience this upcoming year."
Located in Kársnes Harbour, Kópavogur, just minutes from Reykjavik's vibrant city centre and iconic urban landmarks, Sky Lagoon will showcase expansive ocean vistas punctuated by awe-inspiring sunsets, Northern Lights and dark sky views. The Lagoon will also feature an in-lagoon bar, dining experiences and unique retail offerings.
Pursuit will operate Sky Lagoon through the Icelandic entity Atlantic L ehf. ("Atlantic"). The new geothermal lagoon experience is anticipated to open spring of 2021.
For more information on Sky Lagoon visit skylagoon.com.
New Airstream Glampsites Are Coming to Joshua Tree, Zion National Park, and the Catskills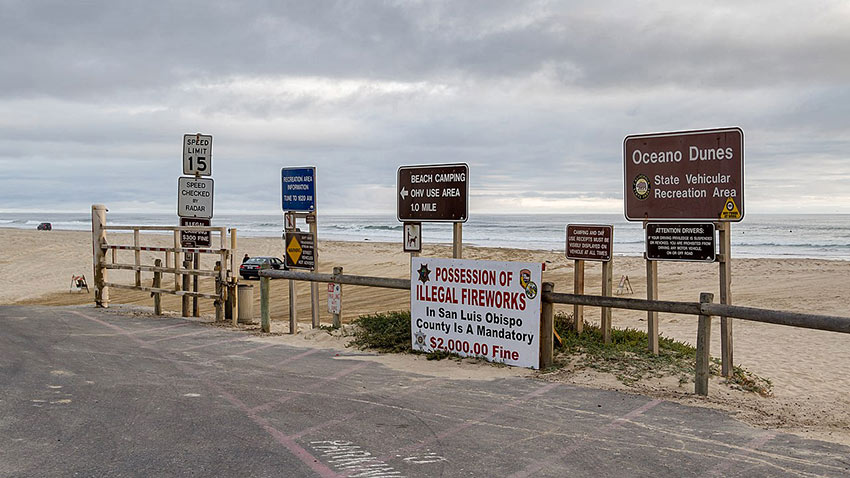 Courtesy Meena Thiruvengadam 
Luxury campsites come with everything you need to get away — or work remotely from nature.
A glamping company specializing in decked-out custom Airstream trailers with epic nature views is headed to several new idyllic locations across the U.S.
AutoCamp, which already has sites near Yosemite National Park and Cape Cod, plans to open near Joshua Tree National Park in Southern California this fall, as well as expand to the Catskills and Utah's Zion National Park in 2022.
Both locations will feature the company's 31-foot luxe Airstreams, which come equipped with queen-sized beds, high-thread-count sheets, kitchenettes, and walk-in rain showers. Each Airstream can sleep three adults comfortably or two adults and two children. Plus, they're set up with free Wi-Fi, a private patio, and a personal fire pit.
The 25-acre Joshua Tree location will rent out 47 Airstream trailers and kick things up a notch with an outdoor bar, combined hot tub and plunge pool, mobile kitchen, and an on-site general store. It will also offer several accessible suites, some with outdoor showers, and dark-sky-compliant lighting ideal for stargazing.
AutoCamp's Zion National Park location in Utah will rent tents in addition to Airstreams, though campers in tents won't be required to sacrifice comfort to commune with nature. AutoCamp's canvas tents are large enough to accommodate a king-sized bed, two nightstands, and a bench at the foot of the bed. Tents also come with access to spa bathrooms located inside a nearby clubhouse.
Meanwhile, the Catskills campsite will rent tents, Airstreams, and cabins complete with private porch swings and bathrobes. It promises a barn-inspired clubhouse that pays homage to the area's agricultural and musical roots.