Raoul's Two Cents: January 14, 2022

Common Sense
WARNING: Some spiritual stuff
Can you guess what my wife and I are watching nowadays? Clues:
It's a mystery between who's good and who's evil.
Aside from 4 regular participants, each episode brings in a new set of prime characters — whose intelligence range from smart to real dumb.
Most are just simple folk who have taken a wrong turn in their lives and wind up in the show.
There are several spectators who laugh, smile, but never speak and are in suspense for the dramatic conclusion.
The clean wooden settings never change.
It's a reality TV where real people hang their dirty laundry for the world to see in order to get justice done.
Have you guessed the show yet? If you guessed Judge Judy (or Judy Justice), you're correct.
Judge Judy has x-ray vision and can see through the charm and the lies. She should be a Supreme Court Justice. Maybe even President. Imagine her deciding on contemporary cases:
Rapists, pedophiles? Off with their "heads!"
Murderers, your life will replace the life you stole till your dying days. And in jail you will have less freedom than the saddest person who isn't a criminal. If a free person has only 2 meals a day, you get only 2 meals a day. If they sleep on the floor, you sleep on the floor. If they have no health care, you don't have health care. Suck it up butter cup!
Hackers, swindlers, ponzi schemers, you return all the money you stole with interest and your family (who enjoyed your ill-gotten wealth) will help pay for that bill. Lock them up!
You reporters that spread fake news, your faces will be stamped beside your lies on billboards so everyone knows you are not to be trusted and you will never get a job in journalism again. No more internet access for you!
Greedy Politicians, you are not exempt from the laws that you pass. Your children have to go to public school, ride public transportation, have the lowest free insurance benefits, walk the same street where the criminals you released walk. If you tell us to wear a mask, you wear a mask. If you are caught not following your own rules, you DIE!!!
I know it's simplistic but I'm not Judge Judy (and everyone said: "thank God!"). Truth is, I've been discouraged lately by the absurdity of many in Congress who seem to have no understanding of a budget and how to stop this runaway inflation. I don't think they're that ignorant. I think they believe we are. We could really use Judge Judy's common sense law.
Arthur of Sierra Madre sent me a somber video (see below) about why evil will win over good almost all the time. You should watch it. The great philosopher, Billy Joel, explained it well — "only the good die young." There is actually a best-selling book that encourages people to be mean and demanding in order to succeed. Who would want their hearts turn cold like that? Greedy, immature, self-absorbed people that's who. And there are lots of them … especially at the top.
But wait! Do you really think stricter laws will change society? It may help (maybe for a short time) but it's not the real solution. Case in point: Glamorous Singapore has very strict laws but beneath their glitzy lifestyle, there is an oppression rarely spoken of. In fact, every model nation has their secret skeletons dangling in their closets too.
We can strive to have a perfect society but it will never happen. Evil prowls like a roaring lion waiting to devour. Oooooo weeeee — It's Twilight Zone time again … wish it weren't real. That's why I take comfort in the promises of scripture:
"For we do not wrestle against flesh and blood, but against the rulers, against the authorities, against the cosmic powers over this present darkness, against the spiritual forces of evil in the heavenly places. Therefore take up the whole armor of God, that you may be able to withstand in the evil day, and having done all, to stand firm." — Ephesians 6:12-13
There is hope. There is always hope.
"But they who wait for the Lord shall renew their strength; they shall mount up with wings like eagles; they shall run and not be weary; they shall walk and not faint." — Isaiah 40:31
When something's wrong in the neighborhood, who you gonna call? Judge Judy? Don't be silly.
Pray!
"Is anyone among you suffering? Let him pray. Is anyone cheerful? Let him sing praise." — James 5:13
TGIF people!
Raoul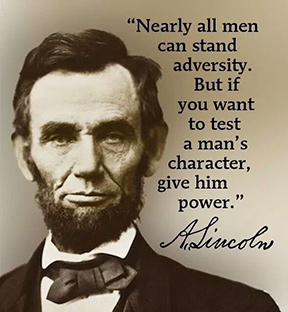 Joke of the Week
Thanks to Lois of Oregon for this joke.

Videos of the week

Thanks to Lois for this cute video.
Thanks to Arthur of Sierra Madre, CA for this thought-provoking video.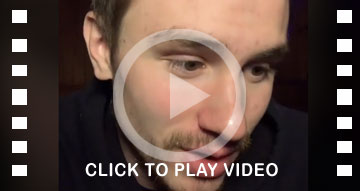 Parting Shots

Thanks to Belen of Cerritos, CA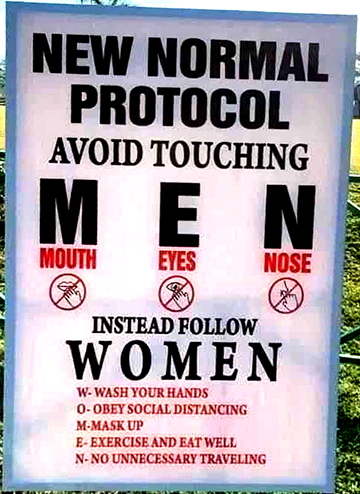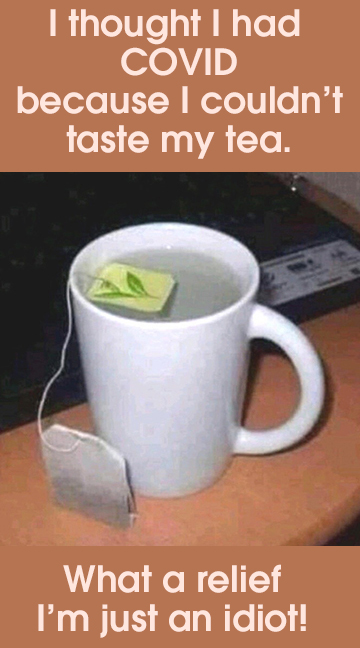 Thanks to Rodney of Manitoba, B.C.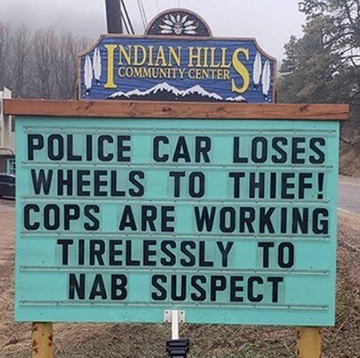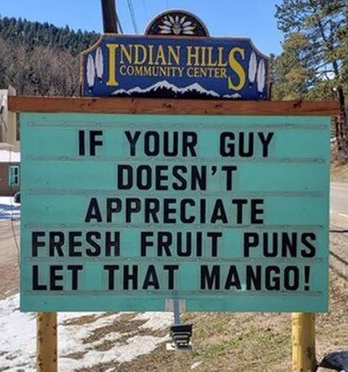 Thanks to Peter Paul of S Pasadena, CA for these cartoons.