Lonnie McIntosh was a country boy, born and raised in Southern Indiana. Growing up just an hour west of Cincinnati, Lonnie was drawn toward the guitar very early in life and was musically influenced by every genre in the region. Country music, gospel and bluegrass reigned supreme, but there was a mix of R&B, jazz, blues and Rock & Roll emanating from the Ohio side of the state line. As a teenager in the 50s, he absorbed it all. Lonnie Mack would leave school to focus on 'hard work and practice' which he did while cutting a path through every roadhouse, dive bar, and juke joint in the tri-state area.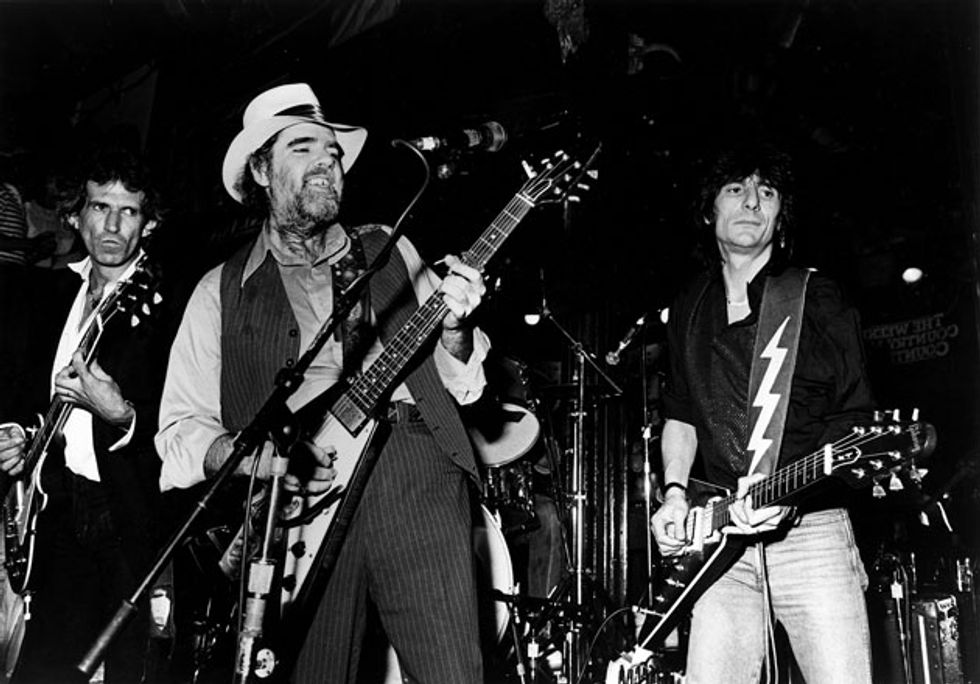 Persistence and word of mouth led to studio session work with two different Queen City record labels; King and Fraternity. And it would change everything for Lonnie Mack. Musical associations through the 60s, 70s and 80s with James Brown, Freddie King, the Doors and Stevie Ray Vaughan to name a few, just added to Mack's legend. When we spoke at the Long Beach Blues Festival in September 1990, I asked him about playing in one of the most prestigious concert venues in America.

"I play too simple, maybe. Simplicity works."
Tell us about Carnegie Hall and playing with Roy Buchanan and Albert Collins?
"It was through Alligator records and it seemed like a good thing to do because we were all friends. Roy was like the real psychedelic blues and Albert was sort of the roots kinda' blues…and I was right in between all that. So it seemed like all three was a good combination so we put it together and did it… and it worked."
In 1963 your first big hit reached No.#5 on the Billboard charts and peaked at No#4 on the R&B charts. Talk a little about recording Chuck Berry's 'Memphis'?
"Well, it really wasn't my decision. It was just one of the songs I was doing at the time. A friend, Carl Edmonson that produced the first album was actually the one that wanted me to do that. So, I went into Fraternity and played a little for the guy and he said, 'let's do it.' And I said, 'Alright!' And we cut it and went on the road with somebody else and it became a hit, and I didn't even know it."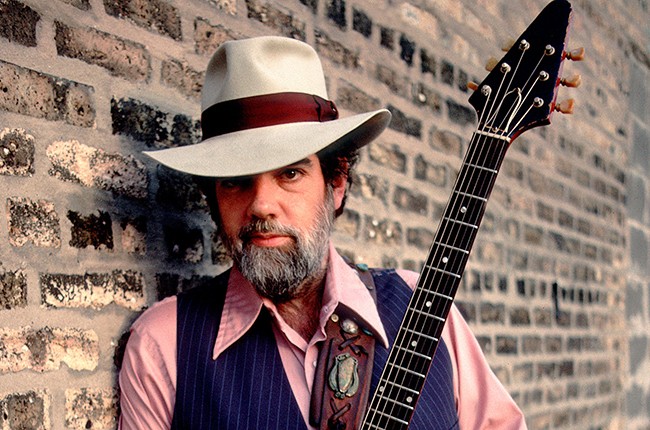 A lot of people credit you with reshaping the sound of the 60s.
"Well, it makes me feel good. Sometimes I have lot of trouble figuring out how I was supposed to do that!" (laughing) "But if I did, that's what it's all about, trying to give, you know? It's just from a lot of hard work and practice."
You have influenced so many guitarists; I've seen quotes from Clapton, Duane Allman, Dickie Betts and Keith Richards crediting you and your style of play with being an influence on their playing.
"I have no idea! I didn't know it was?"(laughing) "I play too simple, maybe. Simplicity works."
You credit George Jones and Bobby 'Blue' Bland as influences.
"Yeah, take a listen to them. I can hear those guys doing a show together, for sure."

You have background in promotion?
"I did a little of that, just local stuff at home…nothing big time."
You worked in L.A. for a record company for awhile, didn't you?
"Electra, yeah. I worked in A&R."
The Doors – Blues For Lonnie

I was blown away to see you listed in the album credits on the Morrison Hotel album, how did you connect up with Jim Morrison and the Doors.
"They were on Electra and I was doing A&R for Electra and I knew all those people. They didn't have a bass player, so I played bass on the Morrison Hotel album."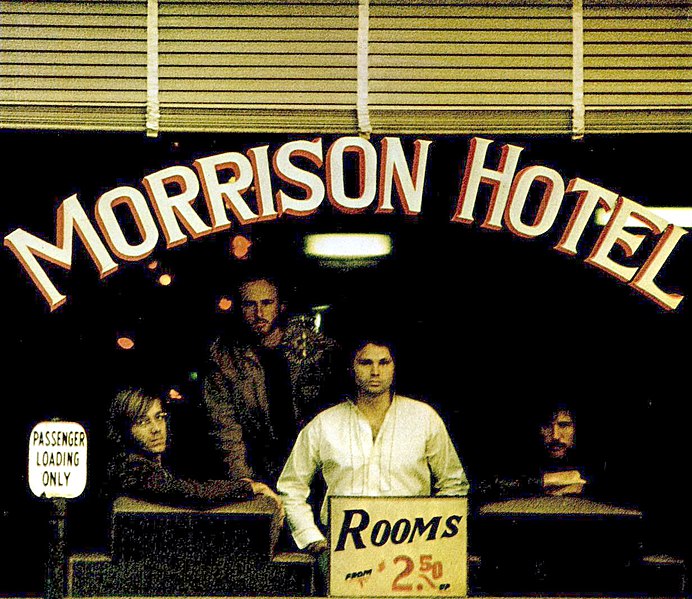 Your list of recording credits is insane! Freddie King…James Brown!
"Yeah!" How did you get to work with James Brown? "He was with King Records out of Cincinnati and my whole horn section that used to play with me; I had a group called the Cincinnati Kids and the whole horn section went on to work with James Brown. And my old bass player, Tim Drummond he did all that earlier stuff with James Brown. When you hear James say, 'Take it, Tim!' He lives in L.A. now. And Freddie King, we did a whole album with him."
(Authors note: Keep in mind this interview was recorded just weeks after the passing of Stevie Ray Vaughan in a tragic helicopter accident in Wisconsin. And Lonnie's shoulders slumped a little when I brought up Strike Like Lightning.)

In 1985 you released 'Strike Like Lightning' co-produced by Stevie Ray Vaughan.
'"We met Stevie in Texas when I was putting together a band called 'South.' The album never happened but his brother introduced me. Actually, Jimmy told me to go see Stevie and another friend introduced me to him. We instantly became friends and we stayed in touch all the way through, you know?"
Oreo Cookie Blues with Stevie Ray
Did you ever think the blues would be as popular as they are today?
"You know the blues combined with Rock and Roll back in the 60s did pretty good, too. I remember we did the Seattle Pop Festival and there was a lot of blues there. There was a lot of blues at Woodstock! It's back around and I'm sure glad to see it because the bullshit we went through in the 80s man, really sucked." (laughing)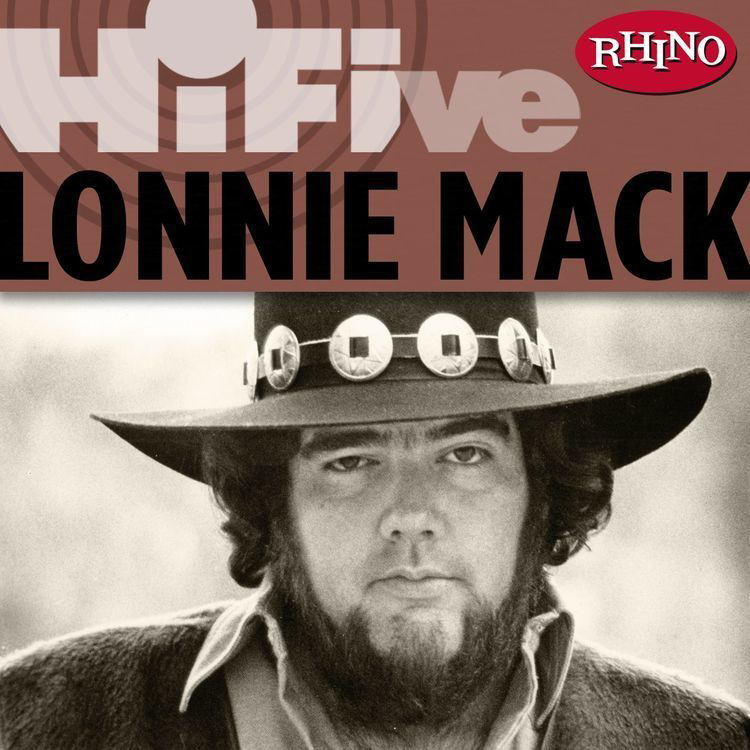 You've always worked though…
"It wasn't that big a struggle. I just went back and played where people still liked it, you know? I learned how to live cheap, I can live cheap and I can live 'high on the hog.' They're all the same to me. Actually cheap is a lot more fun, really." (laughing)

Speaking of 'high on the hog'…you have loyal following from motorcycle riders.
"Yeah, we do a lot of Harley parties. I'm a big Harley fan, you know? I've had my share of Harley's.

Lonnie Mack always seemed low-key and soft-spoken, until he picked up his guitar. He let the music speak for itself. Check out 'The Wham Of That Memphis Man' from 1963 or the album 'Strike Like Lightning' from 1985. For the more adventurous and those who love the diversity of an artist, listen to Lonnie's 1971 album 'The Hills of Indiana.'
Lonnie Mack – Memphis (Stereo Remix)
We lost Lonnie Mack on April 21, 2016, he was 74 years old.