Raoul's 2 Cents
Fake Schools
You probably know by now that I am a man with many hats. One of my "wardrobe" is a Property Management business. This week, one of our properties sprung a water leak and I had to coordinate the repairs. Do you know how much plumbers charge? $160 an hour! They make more money than many college graduates. And they are very busy. Plus they aren't burdened with student loans. Surprised? I even know of one who worked as a handyman during High School. He was already earning money while his batch mates struggled in college. Four years later he had enough money to go to Law School and Dental School. Now, bored with just 2 professions, he ran for office and is now also serving as a school superintendent. He drives a Porsche and owns 2 homes. Many of his batch mates are underpaid and heavily in debt.
One may look down at  garbage collectors, truck drivers, construction workers … those blue collar workers … but they earn more than most college grads and, again without the student loans. You've heard of mischievous Fake News that have a biased agenda? Well, we have what I cal Fake Schools!
Is a college degree worth the status symbol? I've long been an antagonist to the current education system. I believe higher institutions protect the teachers and professors and their industry more than concern for their students. They advertise how wonderful it would be to fulfill one's dreams of a white collar job but they do not divulge the reality of the over-production of many professions. To be fair, not all vocational schools are good either. I mean, really … how many more beauticians do we need?
See the news anchors on TV? To begin with, there are not a lot of positions in that arena and we've watched the wrinkles develop (over 20 years) on some of them and they still aren't stepping down to give the younger ones a break at the spotlight. Yet schools churn up a lot of these wanna-be MasCom grads. Notice the many British and Australian actors pretending to be Americans in TV and movie shows? Why is that? Notice that the same extras always appear in different shows? It's like a very small circuit of privileged actors always getting the jobs.
Whoever said "follow your passion" did not consider the practical realities because there are a lot of waiters and Fast Food graduates who followed their dreams. Did Bill Gates, Steve Jobs, Mark Zuckerberg finish college? If you really want to go to college choose a career that is practical rather than comfortable.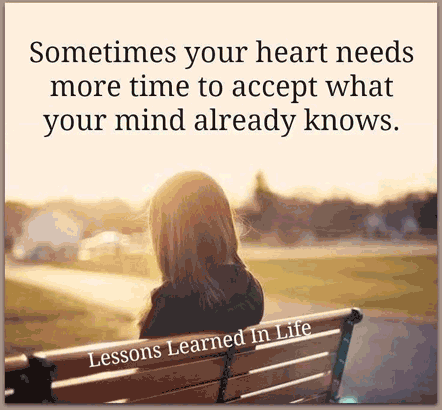 'Tis the season of graduation and moving to higher learning. Do you know someone who's haggling for a student loan? Please help them be discerning. Tell them to do the research. Is there a demand for their skill? Will their salary pay off their student loans and lifestyle? If their annual tuition is more than their potential annual salary, it doesn't make sense. Will the career they choose still be relevant in a few years? Unless you're a surgeon, regular doctors don't earn as much as they used to. A.I. (like IBM's Watson) is diagnosing more accurately than a collection of doctors. For the architects, sound technicians, printers, photographers, musicians, etc. — technology has revolutionized their trade. Sadly, some teachers only know the old trade. What can you expect them to teach? Many say colleges are brainwashing camps where students learn to parrot rather than think. Is that true?
I apologize if I sound so negative. But I am negative only to those who are blind to reality. There is so much hope for those who "see."
But this is just me. Interested to know your thoughts on this matter. TGIF people!
Joke of the Week
Thanks to Don of Kelowna, B.C. for sending this joke.

Video of the Week

Smooth, Funny, Amazing: Mac King's Rope Trick
Sent by Mike of New York
Don's Puns
From Don's collection of puns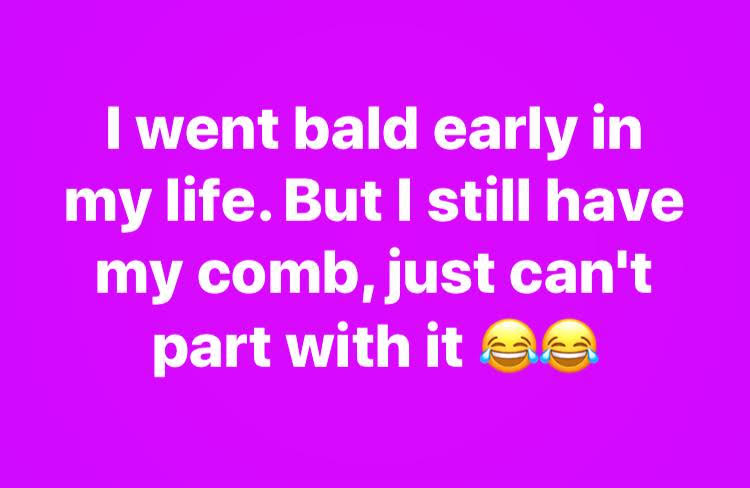 Something to Think About
Sent by Rodney of Manitoba, B.C.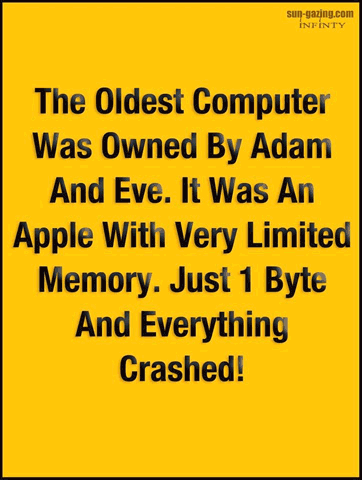 Parting Shot
Thanks to Don of Kelowna, B.C. who shared this.