I've been on several boat trips – a barge cruise in France, a Danube River cruise, a sail along the Nile – and always the accommodations have been lovely. Sometimes very lovely. But it took a Mississippi River Cruise from Memphis to New Orleans with American Cruise Lines to reach luxurious.
The American Symphony stateroom – a ship's term – doesn't accurately describe accommodations more befitting a mid-sized hotel room with more closet and dresser space than in my apartment. Flat-screen TV. Check. Vases of fresh flowers. Check. Private balcony. Check. Sumptuous robe. Check. It was so comfortable we almost hated leaving it. But ah, both food and excursions beckoned.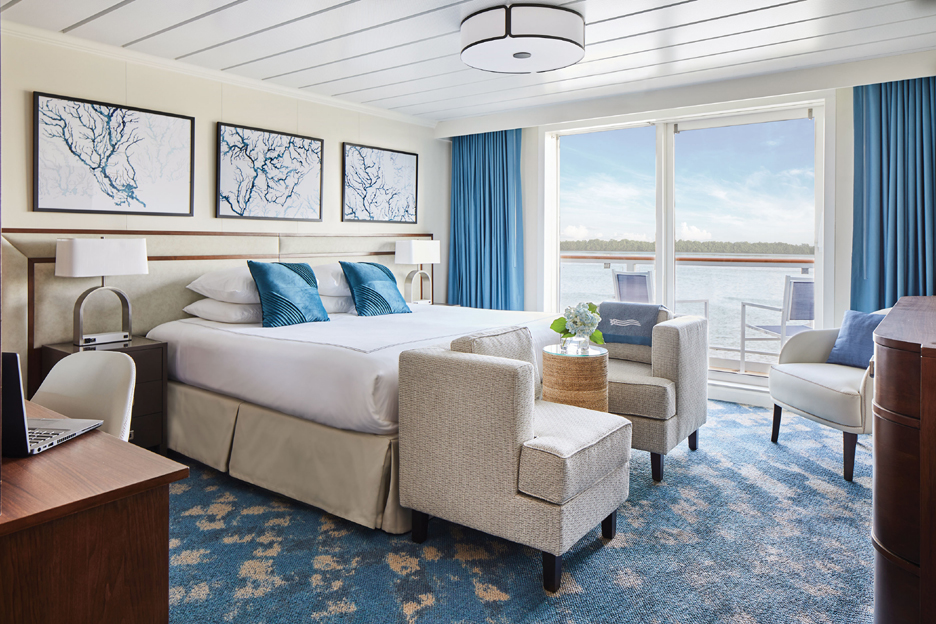 The gourmet meals were fortunately accessible by the half-portion, because some form of edibles is available round-the-clock. There are more snacks accessible in multiple lounges than in your neighborhood 7-11. Return from an excursion – big basket of candy welcomes you back. Enter your room only to find a delicious pastry on your dresser. Warm cookies show up every day at 10 and 3. And a menu separate from the dining room is available from 6:30 a.m. to 5 in the Sky Lounge. Of course, there is a daily cocktail hour with hors d'oeuvres preceding dinner. Heaven forbid you should go to dinner actually hungry, not that that seemed to hinder anyone… Not exactly a spa vacation. Yes, there is a fitness room but as one crew member said, "It's the cleanest room on board!"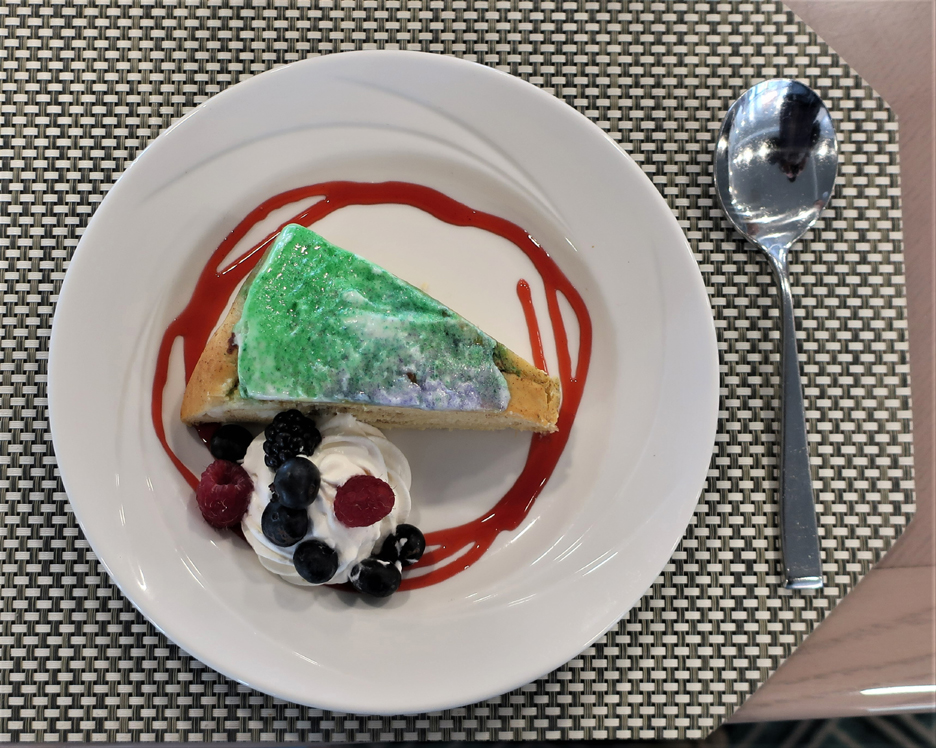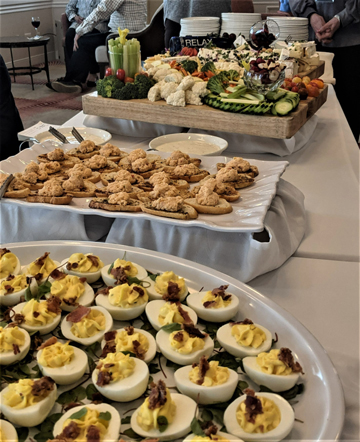 I'm accustomed to complimentary wine and beer available at meals but here all manner of alcohol is available all day. Being a Fireball drinker, that's a real boon. And Madison guarded my bottle with loving care, transporting it from lounge to lounge as necessary. And you gotta love a cruise that offers Baileys with your morning coffee! If you're a teetotaler, this may not be the cruise for you. The "it's 5 o'clock somewhere rule" does not even begin to apply. Bloody Mary's abound in the morning and the 3 o'clock lecture features a rum punch.
And with all of this, tipping is discouraged. Several times my husband and I said to each other: "Why in the world would every crew member be so accommodating and gracious when they're not even getting tipped?" A very unexpected cruise benefit. Plus there's free laundry…. Oh, and did I mention, airfare is included?
At the introductory meeting, cruise director Christian, describing all the on-board activities and shore excursions available, used the word "enrichment" about five times during the half-hour presentation.
Multiple excursions are offered daily from walking tours of the different cities to visits to a myriad of museums, historic homes, national parks, gardens, multiple plantations, cultural outings, brew and view tours, local river explorations and outdoor adventures. Onboard there are daily lectures, interactive games galore, guest speakers, music and multiple places to just get away from it all in which to drink, read, isolate, socialize or just ponder life.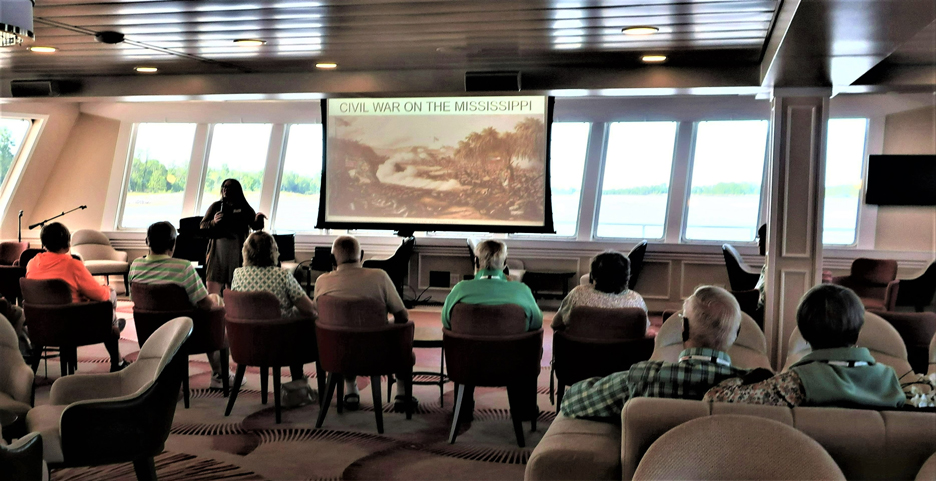 Every night there is entertainment from '50s and '60s sing-alongs (alas, that may indicate the age of the majority of clientele…), blues band, C&W combos, comedians, and more.
Sample game? Two Truths and a Lie. Guests fill out a form listing two truths about themselves and a falsehood. The rest of the guests vote on which is the lie. Some of the interesting offerings: Former Rose Bowl Queen; Exotic Dancer in College; Met Buzz Aldrin and Alan Shepherd; Married 2 ½ times; Had a starring role in 16 adult films; Lives in Brooklyn (okay, not ALL the answers evoked interest….). And of course, much of the fun lay in discovering just what was true and what was not. Not always predicable!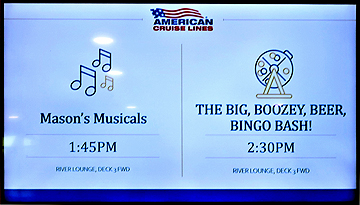 You can be as social or anti- as you like. There's the option at every meal to dine alone or with others but everyone was friendly and welcoming, interesting and well-traveled. And, of course, you can do as much or as little as you like. The al fresco upper deck is a delightful place to read or just watch the river world pass by. And if you're anything of a Civil War buff, this trip resembles heaven – every town involves a Civil War Museum of some type, Civil War history, military encampments, Civil War forts – and once back on the boat? An assortment of lectures on Civil War history. But other options prevail with more wide appeal.
For me, this was the most appealing: The Great River Outdoor Adventure. Driving the ATV around the Double C Ranch seemed innocuous enough at first (a far cry from the Antebellum homes and Civil War museums in which I'd spent most of my time). We initially saw a herd of cows and calves cavorting the countryside, forming a very close welcoming committee – literally as we were able pet them from the vehicle. I tried to imagine what kind of treat you'd give to a 1000-pound bull to get him to French Kiss an ATV driver.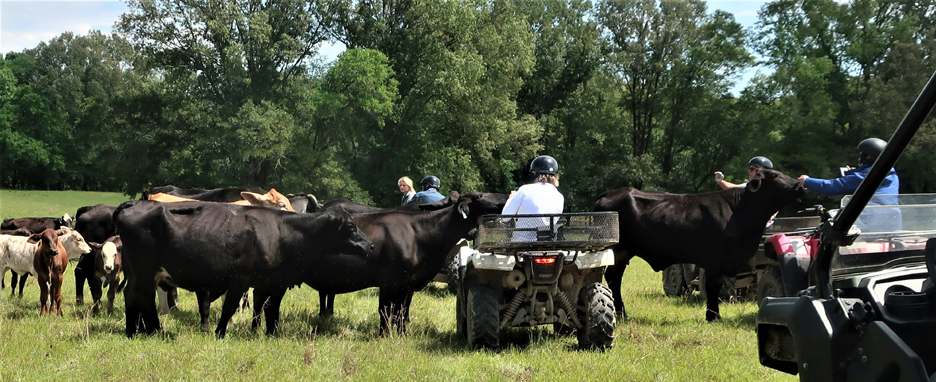 Next stop: an archery range. After a quick lesson, we got to test our skill. I felt a tremendous sense of accomplishment as I killed that bear – three hits out of three. We also stopped to pet Fred, a very imposing 1700-pound Brahma bull. He's friendly, we were told, although the woman who got a tad more than nudged in the crotch was none too happy. Then onto fly fishing and tomahawk throwing. Not my forte. I wanted to go back to the archery range.
Initial summary of the ATV adventure: I couldn't read the notes I took. Then I couldn't even take any. Then Mackenzie instructed us all to put the ATV into 4WD – and we started flying over treacherous terrain, through deep mud puddles, up and down steep ravines. At this point just surviving the ride was the goal – but what an exhilarating experience! Now maybe tomahawks, bows and arrows and ATVs were products of the Civil War, but I doubt it!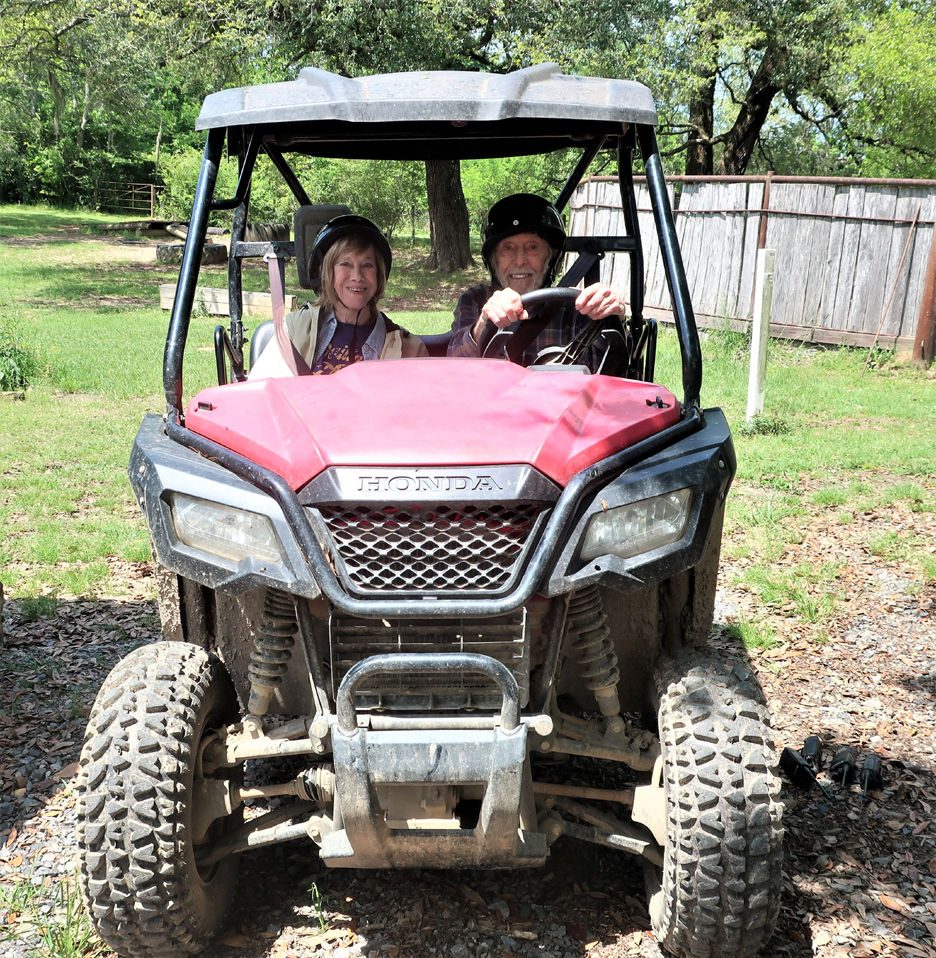 Another non-Civil War getaway? The Cajun Swamp Pride Tour. Instructions ahead of time? If your hat or phone falls into water, don't retrieve it. No one needed to be reminded twice as the waters were strewn with alligators. And why not? The captain feeds them marshmallows from the boat. Why marshmallows? Don't ask.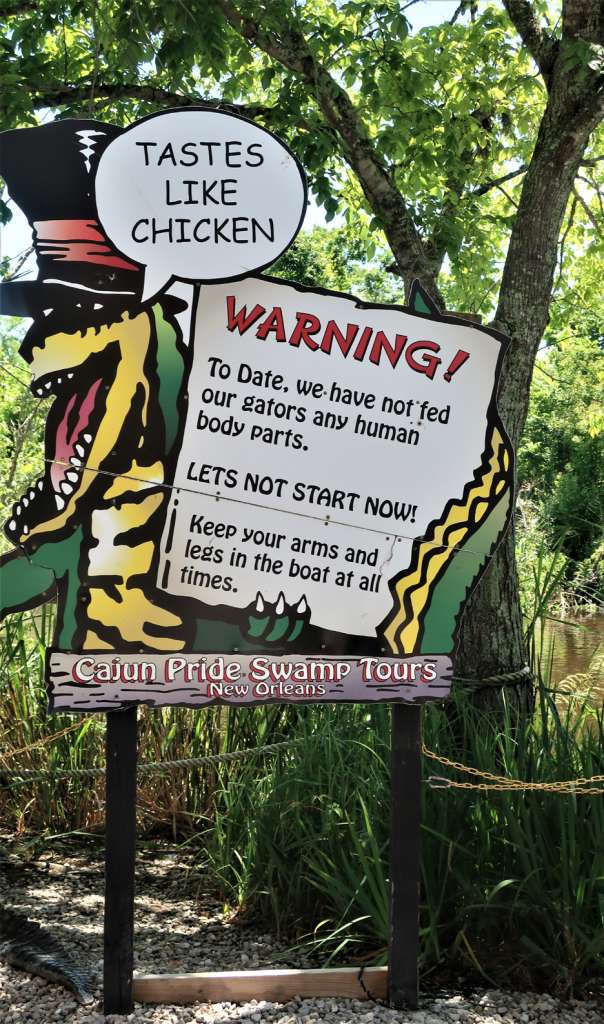 We also stopped to view a herd of wild pigs on the shore – as well as an array of adorable raccoons, rewarded for showing up when called with some corn meal. Alligators obligingly ate their marshmallows alongside. It was almost more zoo-like than wild life encounters until the captain opened a gate leading to a perch attached to the boat – and from there fed the alligators chicken for which he encouraged them to jump up out of the water to retrieve, which they willingly did…. Also menacingly. I couldn't help but wonder if anyone else on board knew how to steer the boat….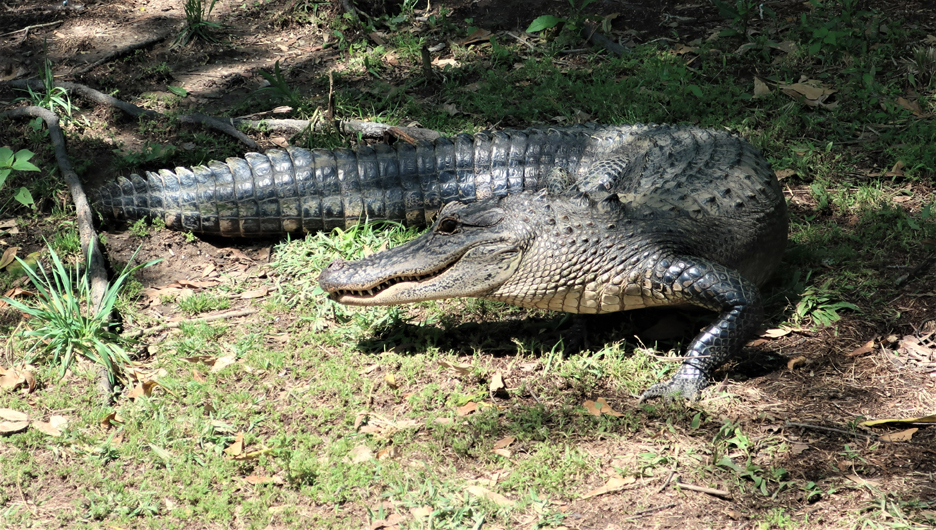 For more information, visit Lower Mississippi Cruise.