Years ago, as far back as the late 1960's, I was fascinated by a unique British TV show called The Prisoner. The series star, Patrick McGoohan played the role of Number 6 who was jailed in a fascinating town called the Village.
The Hotel Portmeirion opened in 1926 as the focal point of Clough Williams-Ellis' proposed ideal village. Artists, writers and Albanian royalty have stayed – everyone is special at Portmeirion and all are welcome.
The main building of the hotel was built around 1850 (extended by Clough Williams-Ellis in 1926 & 1930; listed Grade II 1971) was the original mansion of Aber Iâ, and first described by Richard Richards in 1861 as "one of the most picturesque of all the summer residences to be found on the sea-coast of Wales." Portmeirion was created by Welsh architect Clough Williams-Ellis from 1925 to 1976 to show how a naturally beautiful site could be developed without spoiling it.
The historic Hotel Portmeirion today offers 14 rooms and suites in the beautiful surroundings of the Portmeirion Italiante village.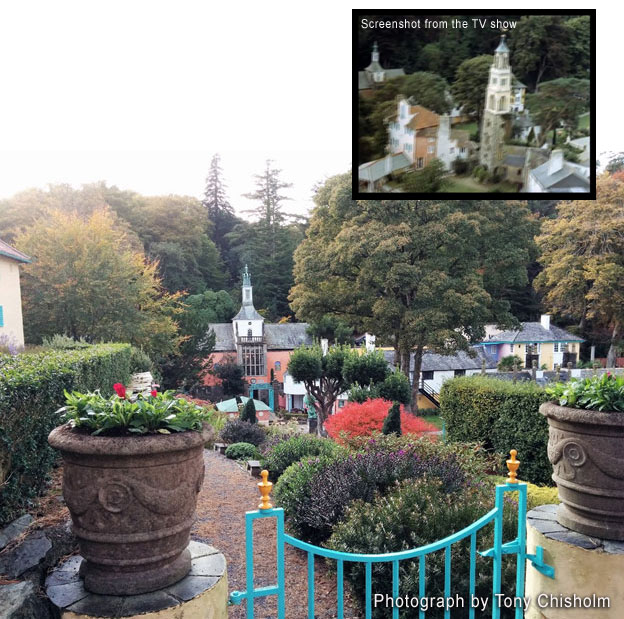 The show was riveting as Number 6 would be constantly trying to escape this picturesque village with its tight streets, beautiful gardens, round houses and a thousand other fantasies. The Village ended up deeply buried in my imagination for decades.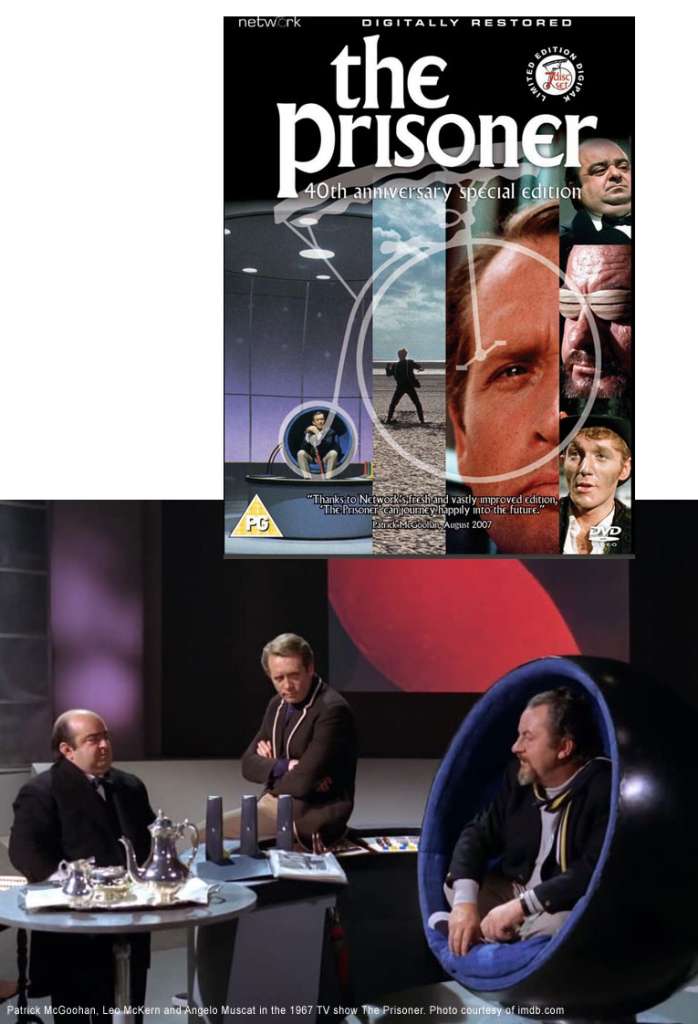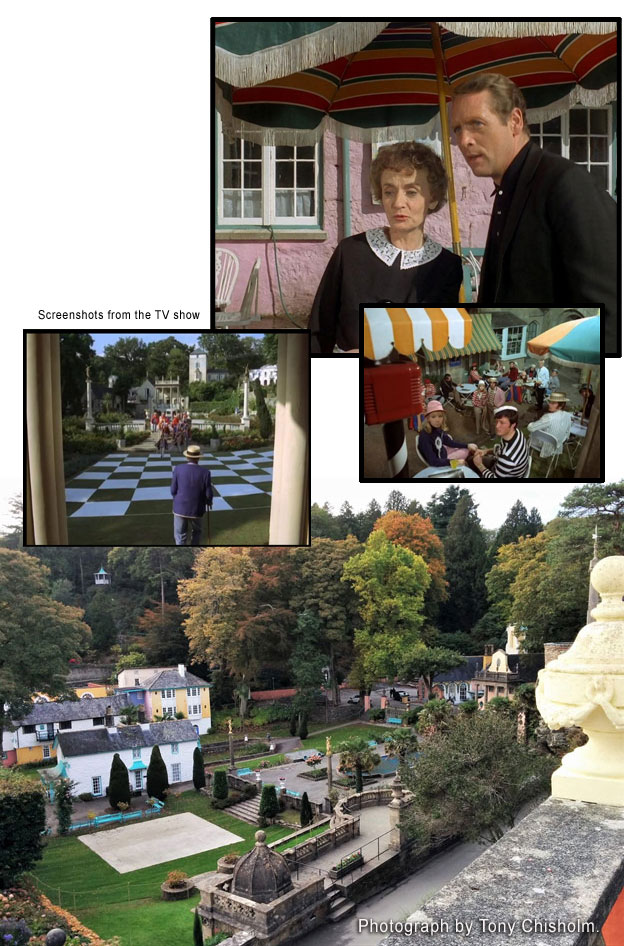 The Prisoner became a cult classic despite having only 17 episodes filmed between 1966 and 1968. McGoohan who finds himself a prisoner in this mysterious coastal village where he is isolated, is a captive in a town cut off from the mainland by mountains and the sea.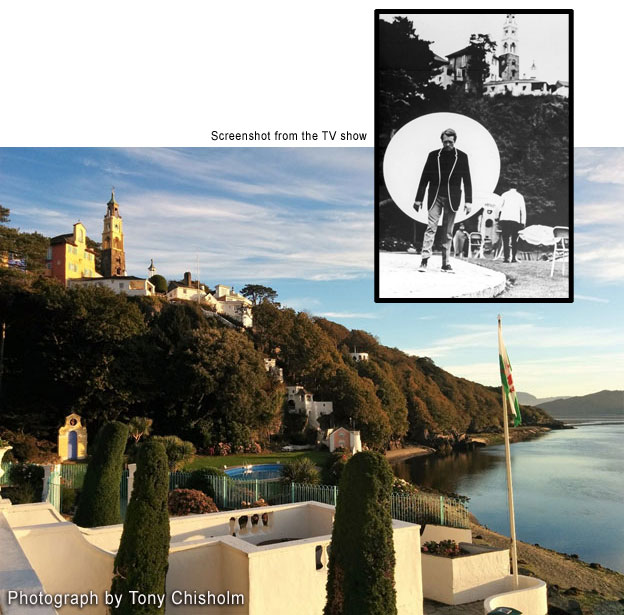 It was only years later that I learned the Prisoner had been filmed in a real place in North Wales called Portmeirion. I had to see it for myself. But it wasn't enough just to see the town. Just a few years ago, I arranged to stay inside the village at the Portmeirion Hotel. This two-day visit gave me a wonderful opportunity to explore every nook and cranny of this fanciful, fascinating town. I was travelling with my grandson in late October, and we enjoyed wonderful sunny fall weather. My camera was busy the whole time, trying to capture the essence of this whimsical "calculated folly". It gets very touristy in the summer months, but we had it almost all to ourselves to explore that fall.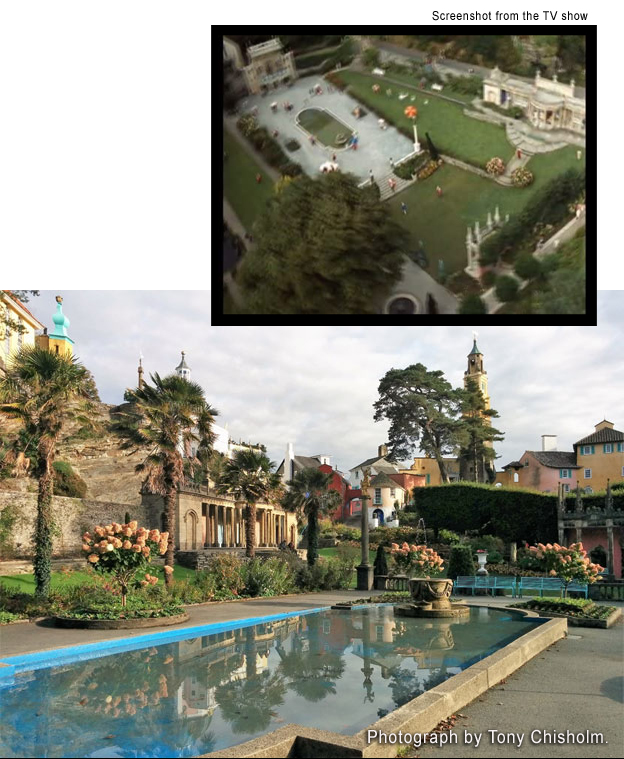 It has had its share of famous visitors from George Bernard Shaw, H.G. Wells, Gregory Peck, Ingrid Bergman and the Beatles' manager Brian Epstein who was a frequent visitor along with Paul McCartney and George Harrison.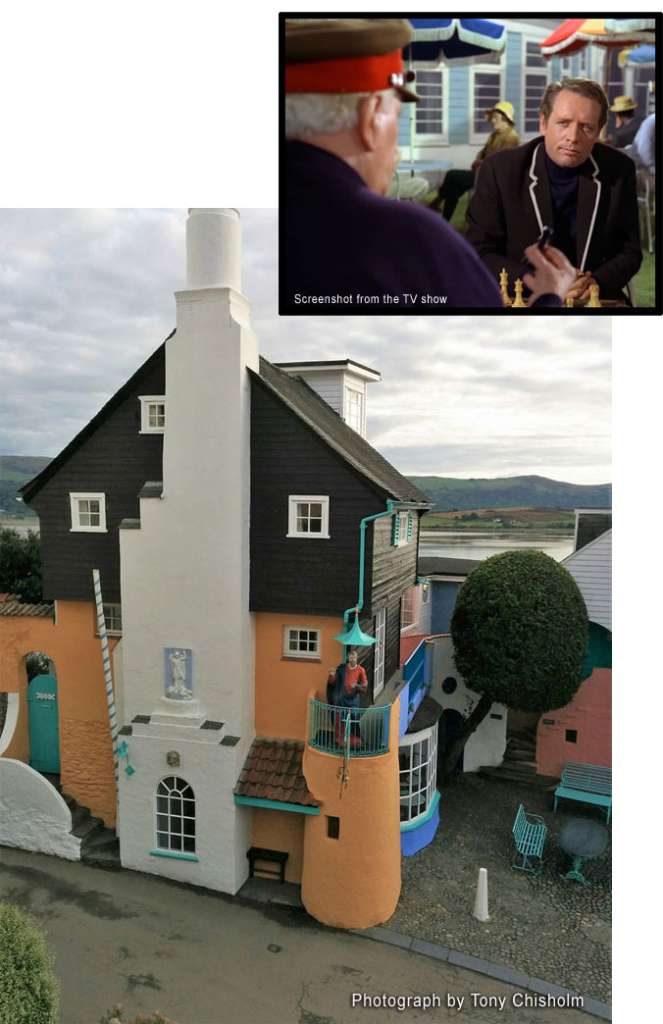 This playful village was constructed of parts and fragments of demolished buildings between 1925 and 1975. Its architect was Sir Clough Williams-Ellis and his design was often thought to be based on Portofino in Italy. Many of the architectural details and buildings are quite old and were moved to the site to form an inventive collection of architectural fantasies that somehow fit together wonderfully to form this impish village. I could spend many words to describe this relaxing, playful town but it is the photos that can speak volumes about this enchanting, funky little town that is so unique and not to be missed.

For further information, Portmeirion Village | Holiday Resort North Wales; Telephone: 01766 770000; Email: stay@portmeirion-village.com;