T-Boy journalist, John Clayton, sheds unusual – even offbeat – information on THE SHINING. Airplane footage and why movie was filmed in Great Britain.
An interesting, intriguing even, FACT regarding Top 20 Films for Halloween Viewing on Traveling Boy and the #3 selection, THE SHINING (1980). During my time (1972-1982) with Continental Airline (CAL), in our PR department, in addition to my responsibilities as Manager of Publicity, they also asked I take charge of all movie and TV requests.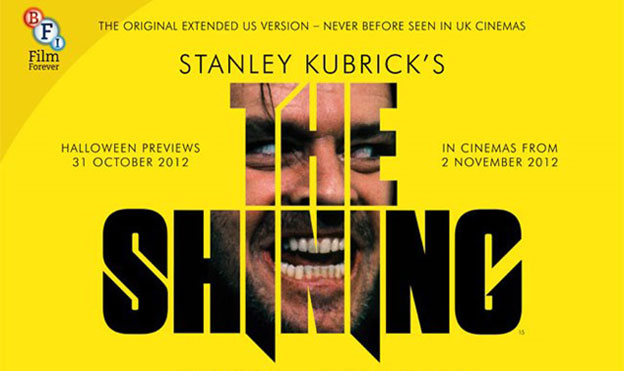 The production folks of THE SHINING called and asked if we'd be willing to let them have footage of one of our aircraft as well as some flight attendant uniforms. After checking a variety of factors (what was the story about; would the CAL publicity in this major Hollywood movie be beneficial to us, etc.) I agreed that we'd give them footage of a CAL DC-10 in flight.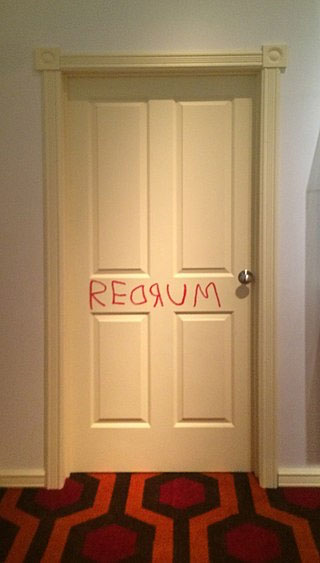 We also gave them specific info on flight attendant uniforms, etc. Did they want us to give them a uniform? No, they'd prefer to make their own. The part in the movie where our plane footage was utilized was when a major character flew from Miami to Denver.
The one fact that we all vividly recalled, is enormous attention to detail they gave to the uniform. Were the buttons EXACTLY correct? Was the flight attendant uniform

That may seem somewhat strange, but when the movie came out, we (especially in the PR department!) were stunned to see that when our CAL DC-10 landed (in the movie) in Denver, it landed in a snowstorm, and the aircraft footage they used, was that of a Lockheed L-1011!!! If they were so specific about the buttons on the flight attendant uniforms, how come they DID NOT notice the take-off and landing aircraft were totally different? But maybe ONLY an airplane/airline person would notice!

ANOTHER FACT most do NOT know: Even though the entire movie takes place in America and the Denver area, most of the move was filmed in Great Britain. Indeed, Timberline Lodge in Oregon was used for the exterior of Overlook Hotel. The interior scenes and some of the exterior scenes of the hotel took place at Elstree Film Studios in Borehamwood, Hertfordshire, England, UK.
There was a pile of several doors nearby – all had been slashed open! I had no idea (and they did not tell me!) how many "movie takes" had been filmed to get the "right cinematic effect."

I also found it fascinating as to why so much had been filmed in England. They shared with me that the director and producer, Stanley Kubrick, was afraid of flying.