Raoul's Two Cents: May 21, 2021
Stand By Me
I was the new kid in high school and I desperately needed a friend. Three other teenagers — (not their real names) Teddy the Playboy, Nervous Bob and Lazy Lenny befriended me. They saw me eating my lunch and they asked me to hang out with them. Well, you know the story — lost boy meets other lost boys and they form a bond. If you watched the movie "Stand By Me" that's what it was like.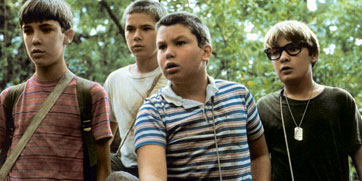 I was the tallest and Teddy was the shortest. Bob and I had acne riddled all over our faces. Lenny always looked sleepy but he was secretly the spoiled rich kid whose father ran a small factory. Teddy was the care-free, good looking joker who was the only one who would have the guts to approach a girl and not get tongue-tied. If there were a pretty woman in front of me, I would run away. Bob would giggle first and then run away. Lenny … well Lenny would walk away slowly and disappear … never again to be seen by man or beast. The four of us discovered LIFE outside the regiments of school work. Other than sharing our misunderstanding of the mysteries of women, we had nothing else in common. But we enjoyed being foolish togther. The following school year I was placed in another section. I never got to hang out with them anymore. Decades passed.
* * * * *
Last year, I got a call from a quivering voice who claimed he was a friend: "It's Teddy, do you remember me? We used to hang out in high school." He was apologetic he didn't want to call but he was at the end of his rope and desperation forced the phone call. I comforted him saying I was glad he called. He said he lost his job because of Covid, had no friends nor family, but he was going to train to be a forklift operator in San Francisco. He had dried up his resources and had not eaten for days.
"Could you spare some money?" he asked.
Would you have fallen for a line like that? All those years and now he begs for money. I did. In fact, my wife and I agreed to help him out with a sizeable chunk. I told him he should go to a Bible-believing church and seek refuge. Maybe God will meet him there. He said that he was familiar with a church and said that he would. I prayed with him on the phone.
* * * * * *
I got a shock early this week. I heard through the grapevine that Teddy had contracted Covid. He was gone. I was distraught. A part of my childhood died. Poor poor Teddy.
The next day, I got a text from another old friend. This time it was Bob. He wanted to tell me about Teddy. They had been very close. Teddy had been homeless since 2016 and he suffered with severe malnutrition, was hospitalized and diagnosed with depression, lung cancer and blood clot in his brain. His suffering has ended. I guess It was a good time to go.
Bob and I mourned in our texts. We apologized to each other for not keeping in touch. And then Bob mentioned he accepted Jesus as his saviour in 2018. Unless you are a believer, you will probably not understand this, but I was overjoyed. This is the main thing we have in common now. We hope to meet the next time he comes around in Los Angeles. What a beautiful day that will be.
I reflect at the different paths the 4 of us took. One path led to suffering and an early death. Two other paths split and then converged with Christ. (Teddy might have wound up on the same path but we will never know this side of heaven.) I never heard what happened to Lenny. I pray that he too will wander and meet us at same path.
Where are your friends? Are you in the right path? Are you waiting for them to join your path or are they waiting for you?
TGIF people!
Raoul
"Friendship … is born at the moment when one man says to another "What! You too? I thought that no one but myself . . ."
— C.S. Lewis
Joke of the Week
Thanks to Peter Paul of South Pasadena, CA for this joke.

Video of the Week 
Thanks to Ed of Makati, Greater Manila, Philippines for this amusing video. I didn't know Warren Buffet could sing.
Parting Shots
Thanks to Rodney of Manitoba, B.C.
Thanks to Mel of Washington DC for these Herman jokes which made me laugh out loud.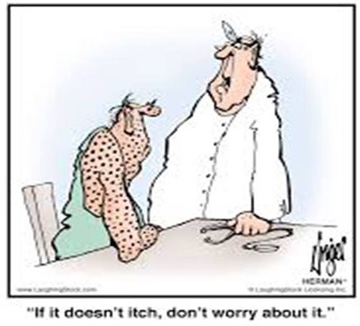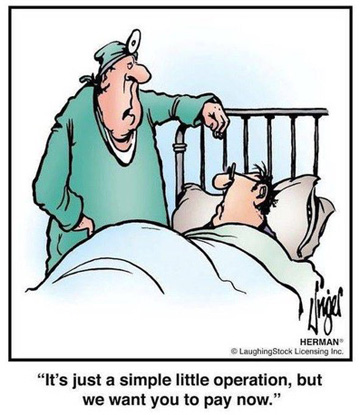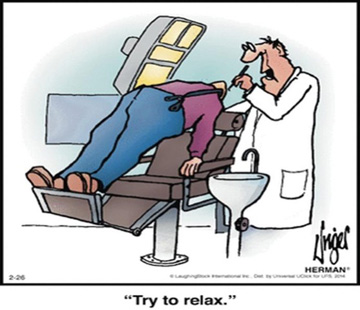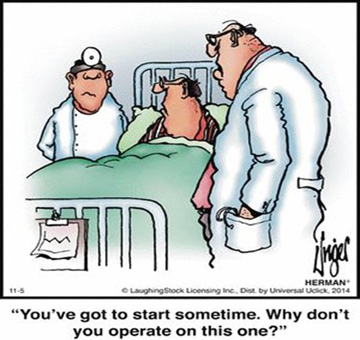 Thanks to Peter Paul of South Pasadena, CA