Raoul's Two Cents: May 14, 2021
A Special Ordinary Day
There was something in the air last Friday when I drove up to the Post Office. I couldn't put my finger on it but it was there. There were people walking about … a little more than normal. Cars … there were relatively more cars than normal. The restaurants … the make-shift outdoor dining tables were dismantled because people were allowed to dine inside. As I walked to the Post Office I noticed 2 lines of clean, colorful, shining cars … vintage classic cars. It was a car show! Then it hit me. The pandemic was over.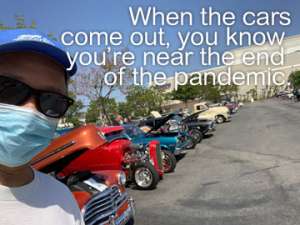 It's been fourteen long months since the lock down started, and this was the first public show of any kind. It's great to be alive. I know it's just an ordinary day here in Los Angeles, California but this is the day I had dreamed of during the dark days of the pandemic. We made it. Thank God we made it.
I remembered that many other parts of the world are still struggling with the virus. Many lives are still being lost. We should continue to pray. But to them I say with certainty that their day will also come.
When the ordinary becomes special, you know that the blessings have always been there. We just took it for granted.
TGIF people!
Raoul
"Behold, I have refined you, but not as silver;
I have tested you in the furnace of affliction."
— Isaiah 48:10

Video of the Week
Thanks to Grace of Tempe, Arizona for this moving video:
"SORRY"
Parting Shots
Thanks to Jackie of Whittier, CA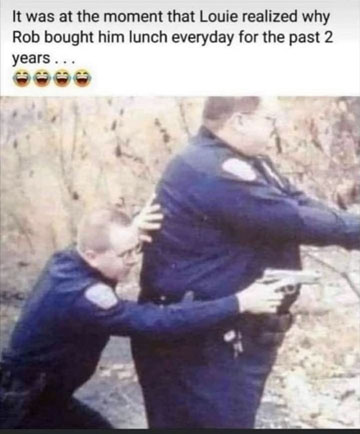 Thanks to Art of Sierra Madre, CA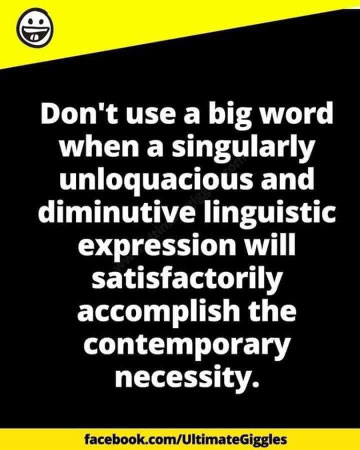 Thanks to Peter Paul of South Pasadena, CA for these last two gags.