Is chocolate the way to a person's heart? It seemed that the iconic screen star Cary Grant thought so when he devised a romantic tryst during a stay at the downtown Mayfair Hotel (now the Magnolia St. Louis). Grant would lodge at the hotel after performing at the adjacent Orpheum theatre. When his eyes first set on the 18th floor suite, he was charmed by its 1930-40s glamour and style, and it became his designated suite of choice.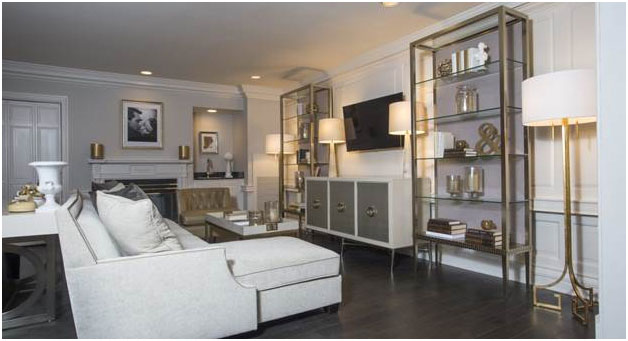 In the early 1950s, while Grant was staying at his luxurious Mayfair Hotel penthouse suite, he placed chocolates on the suite's bedroom pillow for a certain woman who was meeting him there. He was married to actress Betsy Drake at the time – his third wife out of five – but he had another 'female friend' in mind. And for his plans of seduction, he designed a breadcrumb trail of chocolates, leading from the suite's sitting room into the bedroom where he placed the final bit of sweets on his pillow. The name of his soon-to-be bedmate is still unknown, as are the contents of a love letter he left beside the chocolates. As expected, the woman arrived at the suite before Grant, where his romantic ploy was an Oscar winning success.

The manager on duty noticed Grant's ploy and started the regular practice of leaving a nighttime chocolate on guests' pillows. And that very tradition still continues at the Magnolia St. Louis, as part of its turndown service, but with chocolates now from Bissinger's, regarded as one of the finest chocolatiers in St. Louis.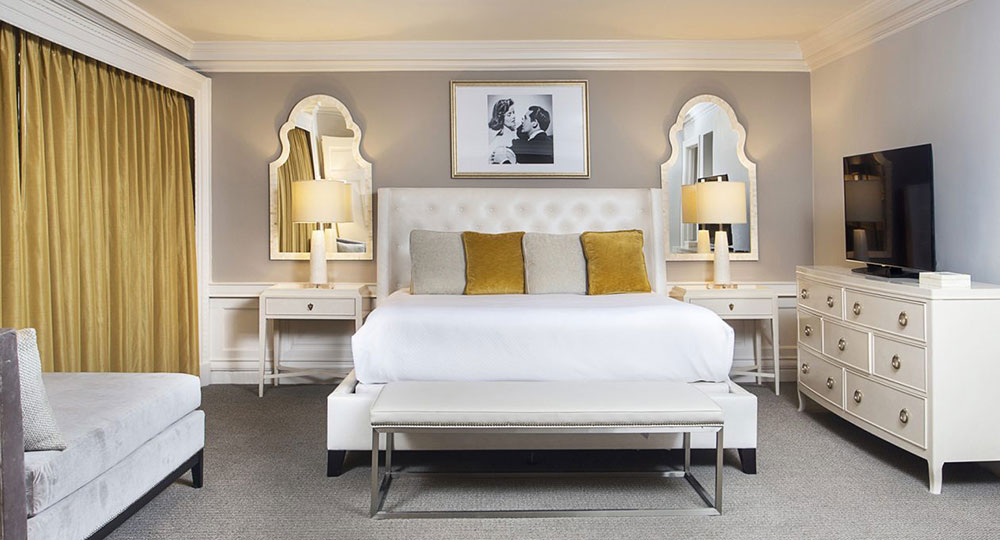 Today, guests can stay at the Magnolia's Cary Grant Suite which is a fusion of old-world style with modern elements and technological enhancements The augmentation also includes an executive desk; tufted faux leather headboards with ecru woven textured bedding; gray and taupe textured fibers, woven into carpeting repeating the color palette of the floor to ceiling drapery with sewn-in blackout lining. And, of course, the suite is shrouded with Cary Grant photographs amd momentos.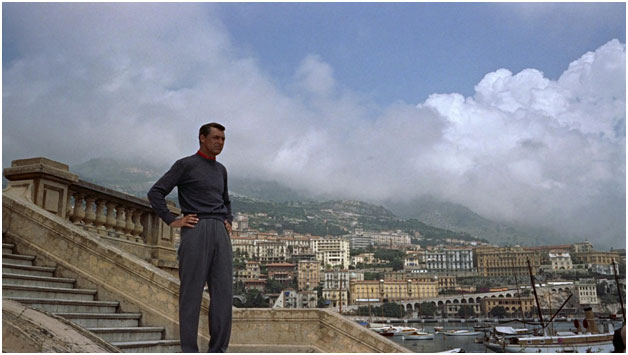 Guests can continue their Cary Grant homage by dining at the Magnolia's Robie's Restaurant and Lounge, named for John Robie, Grant's suave former jewel thief in the Alfred Hitchcock 1955 film, To Catch a Thief. So, the next time you stay at a hotel and enjoy the chocolate, cookie bite, or mint, remember that we have Cary Grant' to thank for it. Readers, please note, you will not find Grant's letter on the pillow: believed to be, Compliments of C. Grant: Have a restful sleep.

Who Was Cary Grant & Why Do We Keep Talking About Him?

Everybody wants to be Cary Grant. Even I want to be Cary Grant. I have spent the greater part of my life fluctuating between Archie Leach and Cary Grant; unsure of either, suspecting each. I pretended to be somebody I wanted to be until finally I became that person. Or he became me. – Cary Grant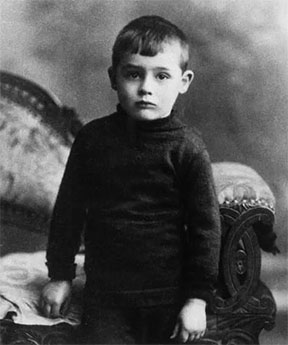 Grant was born Archibald Alexander Leach (1904) in a working class home in Bristol, England, a fishing town which offered few opportunities. In his youth he possessed a sense of drive, much like the early life of Charlie Chaplin in the slums in Victorian London. He felt he had no choice but to pull himself up by his bootstraps to eventually becoming an American stage and vaudevillian star, and then, after seemingly endless years on the road to be one of Hollywood's most iconic film actors. With his distinctive Mid-Atlantic accent and impeccable timing, he was considered the foremost exemplar of the debonair leading man, not only handsome, but also witty, charming and masculine.
Film critic Robin Wood noted that the Bond films would never have happened if not for Alfred Hitchcock's North by Northwest (1959), with Grant in the lead role. Grant was the first actor asked to play the role of James Bond in Dr. No (1962) at the advent of the James Bond film franchise, but decided to pass due to age. He had come a long way since he worked as a stilt walker at Brooklyn's Coney Island.
---
Grant, His Mother & Failed Marriages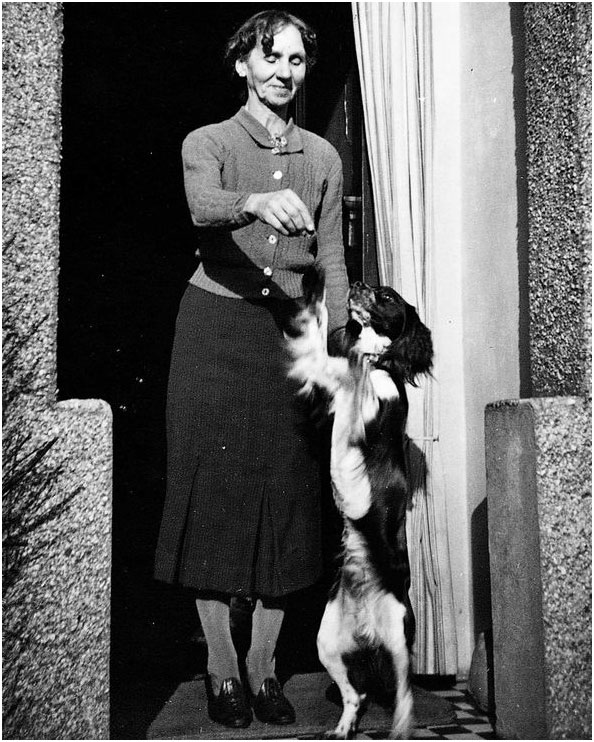 Grant's father, ravaged by years of alcoholism, worked as a tailor's presser, while his mother was a seamstress. His older brother passed away at age one, and biographer Geoffrey Wansell notes that his mother blamed herself bitterly for the death, and never recovered from it. Nevertheless, his mother taught young Archie to sing and dance, insisted on piano lessons, and occasionally took him to the cinema.

Grant's biographer Graham McCann claimed that his mother did not know how to give affection and did not how to receive it either. Grant acknowledged that his negative experiences with his mother affected his relationships with women later in life. Grant attributed her behavior to overprotectiveness, fearing that she would lose him as she did John..

When Grant was nine years old, his father placed his mother in a mental institution, and told him that she had gone away on a "long holiday", which later ended with her death. To a degree, this resembled Chaplin's relationship with his own fragile mother, often returning home from grade school to find that she had been placed in a mental ward. Grant did not learn that his mother was actually still alive until he was 31; and made arrangements to support her for the rest of her life, yet only visiting her once in 1938.

Cary Grant's 1949 marriage to Betsy Drake constituted his longest martial union, but they separated in 1958 and divorced in 1962. Grant credited her with broadening his interests beyond his career and with introducing him to the then-legal LSD therapy and to hypnosis.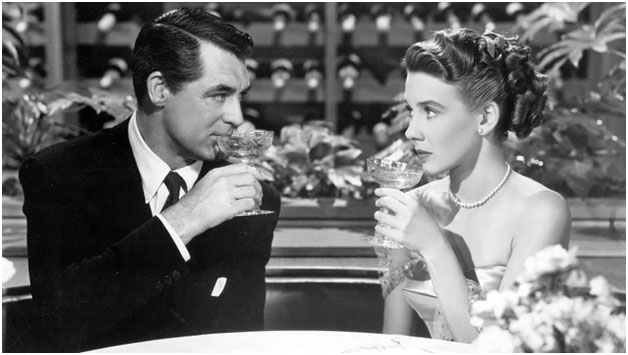 In the 1950s, after Grant had become the wildly successful star, he sought professional help to cope with the lingering emotions over his traumatic childhood. In particular, his failed marriages weighed on him. He tried hypnosis, yoga, and supervised LSD experimentation. During his LSD hallucinations, Grant was able to confront and overcome the unconscious motivation that had undermined his marriages: anger and sorrow over his mother. He credited Dr. Hartman's treatment for helping him understand how his mother's disappearance had triggered a self-sabotaging pattern of relationships.

A Brief Look at Grant's Career from an Auteurist Perspective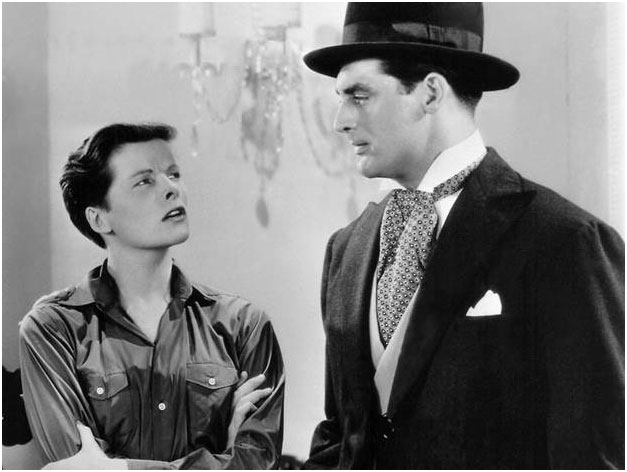 Upon Cary Grant's arrival in Hollywood he was dismissed by casting directors due to his thick neck and bowlegged walk. But, a year later, he appeared in crime films or dramas as a handsome, yet wooden, costar in films by Josef von Sternberg in Blonde Venus (1932) with Marlene Dietrich, and She Done Him Wrong (1933) with Mae West, who apparently took one look at him and said, If can talk, I'll take him. But Cary Grant becoming Cary Grant, the Cary Grant persona in which he is famous, began with his role co-starring with Katherine Hepburn in George Cukor's Sylvia Scarlett (1935) as the rough, but charming Cockney swindler, Jimmy Monkley. Leo McCarey's 1937 comedy The Awful Truth (1937) with Irene Dunne proved to be a smash box office success and furthered to concrete Grant's sophisticated comedic image; later he followed with two more Cukor comedies with Hepburn, Holiday (1938) and The Philadelphia Story (1940).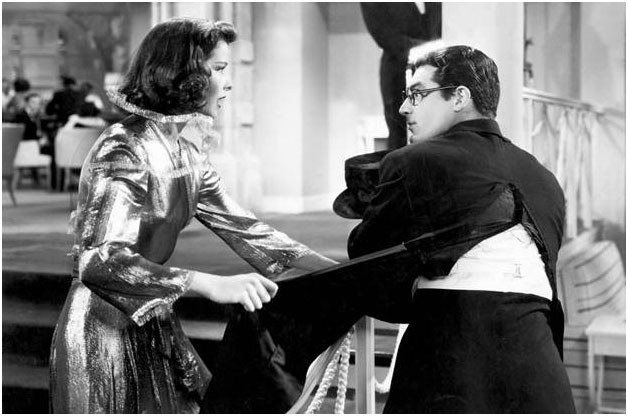 But it was his roles in Howard Hawks' screwball comedies, Bringing Up Baby (1938) with Hepburn again, and His Girl Friday (1940) with Rosalind Russell, which are frequently cited among the greatest comedy films of all time. Hawks continued to cast him in what are regarded as the lesser comedies, I Was a Male War Bride (1949) and Monkey Business (1952), and but also in the earlier 1939 drama, Only Angels Have Wings, where Grant delivered the goods with a powerful dramatic performance.

Cary & Hitch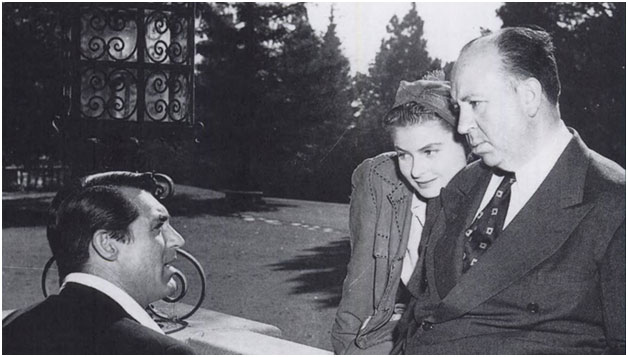 During the 1940s and 1950s, Grant developed a close working relationship with Alfred Hitchcock, who cast him in four films: Suspicion (1941) opposite Joan Fontaine, Notorious (1946) opposite Ingrid Bergman, North by Northwest (1959) alongside James Mason and Eva Marie Saint, and To Catch a Thief (1955) with Grace Kelly. The last two of the four capitulated audiences and film critics alike, while the first two film dramas, Suspicion and Notorious, Hitchcock revealed a darker, more ambiguous nature in Grant's characters.
Toward the end of his career, Grant was praised by critics primarily as a romantic leading man, and received five nominations for the Golden Globe Award for Best Actor, which included a pair of Stanley Donen features, Indiscreet (1958) again with Bergman, and Charade (1963) with Audrey Hepburn. Cary Grant died at age 82 of a cerebral hemorrhage. His marriage to Dyan Cannon, which ended in divorce, produced his only child, Jennifer, who was the centerpiece of his life and his greatest work of art.

Cary Grant is most remembered for his broad appeal as a handsome, suave actor who did not take himself too seriously, and able to play with his own dignity in comedies without sacrificing it entirely. The story of chocolates on the pillow continues to speak to lovers throughout the world with a special affection to the art of seduction.
For more on Celebrity Suites, visit Hemingway, John & Yoko, Oscar Wilde Celebrity Hotel Rooms & Suites: Part I – Traveling Boy; The Beatles, Coco Chanel, Jim Morrison Celebrity Suites, Part 2 – Traveling Boy; Katharine Hepburn, Salvador Dali, Gwyneth Paltrow Celebrity Suites, Part 3 – Traveling Boy; Francis Ford Coppola, Nelson Mandela, J.K. Rowling, Richard Harris Celebrity Hotel Rooms & Suites, Part 4 – Traveling Boy; and Elizabeth Taylor & Richard Burton, Ava Gardner, Audrey Hepburn Celebrity Suites Part 5 – Traveling Boy


A Bite About Chocolate – Courtesy of the World Cocoa Foundation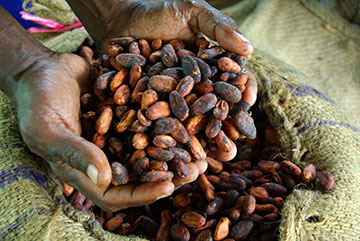 Cocoa and other chocolate products are enjoyed by billions of people around the globe, but surprisingly few people know the history of the confection. In fact, cocoa has appeared in different cultures worldwide for hundreds of years. Cocoa was first developed as a crop in many ancient South American cultures, with the Aztecs and Mayans being the most well-known of these indigenous populations. Researchers have found evidence of cocoa-based food dating back several thousand years. READ MORE History of Cocoa | World Cocoa Foundation


Click here for further information about the Cary Grant Suite at the Magnolia St. Louis.