Winter Olympics 2018: Here's What Travelers Need to Know
Courtesy Ed Hewitt, SmarterTravel
Considering a trip to the 2018 Winter Olympics in Pyeongchang, South Korea? I recommend you go for it. Not only will you be watching the best athletes in the world at their absolute peaks, but you will also find yourself in the middle of a global event with people from all over the world, and with the eyes of the world watching. These factors come together to make the Olympics a very special experience.
Those concerned with security should be heartened by recent news that North Korea has agreed to send athletes to the Winter Olympics this year. The Olympic Winter Games open on February 9 and close on February 25, while the Paralympic Games open March 8 and close on March 18.
How to Get to the Winter Olympics in Pyeongchang
Most international travelers will fly into Seoul's Incheon Airport. To accommodate these folks, a high-speed railway was built to link the capital to the main Olympic venues in about 90 minutes. Fares from Los Angeles to Incheon are only about $800 at present with a stop in Hong Kong, and I saw a nonstop from New York JFK for $987—not bad at all to go halfway around the world.
If you are still researching airfares, other gateway options include airports in Yangyang and Wonju.
U.S. citizens do not need a visa, just a valid passport. For citizens of other countries, check with your government for complete information.
Related: 10 Most Intriguing Places to Visit in 2018
Pyeongchang 2018 Venues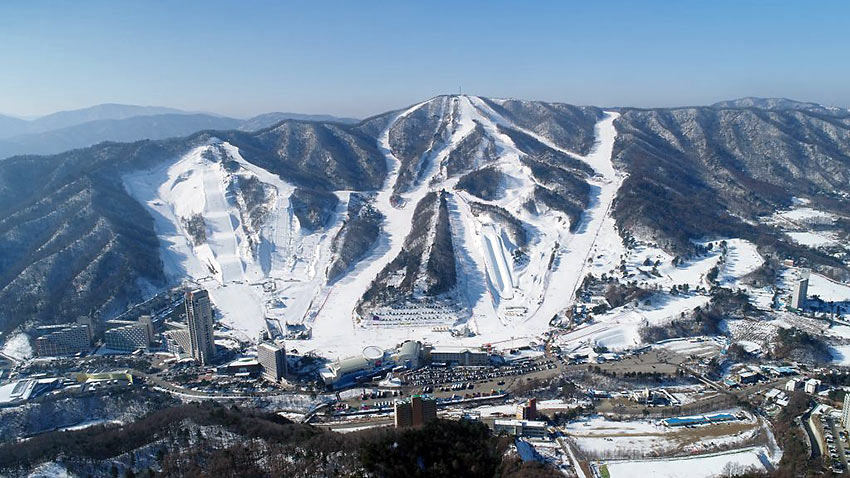 There are three main venues for the Winter Olympics in Pyeongchang.
Pyeongchang Mountain Cluster will be home to the biathlon, cross-country skiing, ski jumping, sliding sports (bobsled, luge, skeleton), the snow park (freestyle skiing and snowboarding), and the Jeongseon and Yongpyong Alpine Centers (alpine skiing).
Gangneung Coastal Cluster will host hockey, curling, figure skating, and speed skating.
Olympic Plaza and Stadium will host non-competition activities, including many medal ceremonies. Events will also be broadcast on big screens here throughout the Games. The non-competition venues are worth a visit if you want to get a sense of the pure spectacle surrounding the Winter Olympics, as this is where a lot of it happens. The big Olympic plazas feature cultural events, exhibits, performances, and corporate installations with all kinds of stuff going on.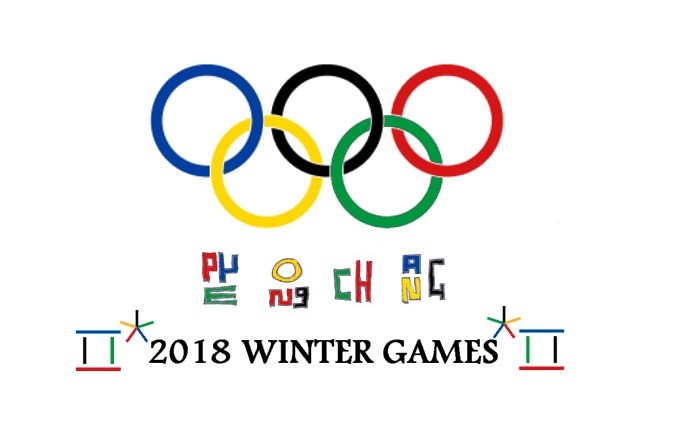 See the list and maps here.
Getting Around the Winter Olympics
At present, the official site notes that personal transportation will be restricted in many areas of the host city and around the venues, but has yet to post specifics, noting only that "more information will be available in January 2018."
However, the site very clearly states that "cars and other means of transportation by individuals will not be allowed to access around each venue," and overall, unless you have some reliable information that drop-offs are possible, I recommend taking this seriously. At the Rio Games I was in a taxi for a solid 45 minutes simply trying to find a place where Games security would let me get out of the car and walk to the main press center.
At present it appears that there will be a park-and-ride approach to transportation overall; to get to these depots, public transportation or taxis will probably be your best bet. Taxis cost 2800 won as a base rate ($2.60 USD at present), then another 200 won (19 cents) for every 152 meters, which comes to about two dollars per mile.
Even when using official transport, you should also expect to do (and leave time for) some walking, particularly at outdoor venues. You might get off a bus in a remote parking area, walk to the security area, and then walk farther to the ticketing area. Even after you are inside the venue, you might have to hoof it to a good spot.
Additionally, some outdoor venues have no official "seating" per se; at the Rio mountain biking venue, for example, you could climb all around the area to see different features of the course, escape crowds, and find interesting viewpoints.
Accessible seating is available in several venues; you can find more information at the very bottom of this page.
Related: Get Prices for Pyeongchang Hotels
Winter Olympics Tickets
At press time, tickets were available for almost all sports at some point during the two-week run. While this isn't great news for the organizers, who place sales at about 64 percent of their goal at present, it is good news if you plan to attend.
For U.S. customers, all ticket sales are handled by CoSport. In other countries, see this guide to authorized ticket resellers by region and country.
Once the Games start, you can purchase tickets directly at the venues, as well as at the Olympic Stadium and other similar locations.
Security
Security at any Olympic Games can be pretty strict, and given recent international events it is a fair assumption that the 2018 Games will be at least as if not more stringent than ever. Here are a few rules of thumb that will help.
Don't assume you can bring a bag into a venue; official policies on things like this can be very much in flux once the Olympics get underway, so I recommend going without if at all possible.
Even if you can bring a bag, bag searches are invariably the biggest time drain you will encounter when attending an event.
Scan for the "best" line as you approach the venue; you can sometimes save yourself some time by choosing well.
You will sometimes see formidable security at venue shops as well; be prepared.
Related: 8 Reasons to Celebrate a Layover at South Korea's Incheon Airport
Sightseeing Around Pyeongchang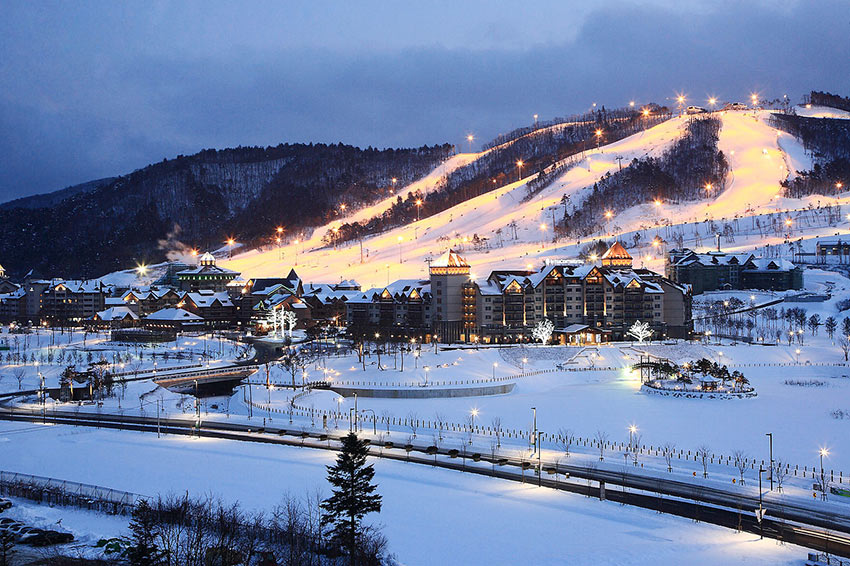 One of the best ways to do some sightseeing without "missing" the Olympics is simply to purchase tickets to the more remote venues, then take in some sights while you are there. At many Olympics, outlying venues are located in areas featuring excellent natural features and/or "regular" communities, and just by going you can experience the host country more intimately than you might think.
Otherwise, international travelers who fly into Seoul will choose to spend a few days at the beginning or end of their trip in the capital. Some other recommended attractions:
The DMZ, or Demilitarized Zone. Oddly enough, this narrow band of land between South and North Korea is a formidable tourist attraction, and not just because of its geopolitical importance. Largely untouched by humans for some time, it has also become a model of biodiversity. The DMZ is about six hours from Pyeongchang, although it is probably easier to get there from Seoul.
The Woljeongsa Temple and Pyeongchang Hyanggyo, a restored Confucian school, are among the most popular local attractions.
For more see Pyeongchang2018.com and Pc.Go.kr.
Mobile Apps
The 2018 Olympics mobile app is available on iOS and Android, and although I have found Olympics apps not always to be perfect, overall I recommend them strongly, as they do tend to be solid on the basics (locations, event times, results, etc.).
Notably, I have also used the official app to get help from locals; particularly when you do not know the language, you can show them the app to get directions, direct a taxi driver, find bus stops, make sure you are getting on the right bus, and other simple but critical tasks.
Related: South Korea Travel Guide: What to Do in South Korea
More Tips and Information for the Winter Olympics
Check on ticket availability before you make extensive plans; everything else you will probably be able to figure out, but a sold-out event is a serious roadblock. Tickets will likely end up on StubHub and the like, but that is a risky approach.
Don't be afraid to go see sports you would not typically care about. Some of my most memorable experiences attending and working at the past five summer Games have been while watching sports about which I knew little and thought I wasn't interested in.
If you are planning to purchase souvenirs or gifts for folks back home, you may want to do so early in your trip, as the best items tend to sell out fairly quickly. This is especially the case if you want something specific to your favorite sport.
Make some time to visit the main Olympic Plaza and Stadium; it is sheer (and sometimes cheesy) spectacle, but it's all part of the fun.
Every venue and activity I have ever seen at the Games has been very family-friendly, so you should feel comfortable bringing the kids. Security lines and transport tend to be the main challenges for youngsters, so come prepared (my son bagged some really unique Pokemon Go characters in Rio).
Don't Forget the Paralympic Games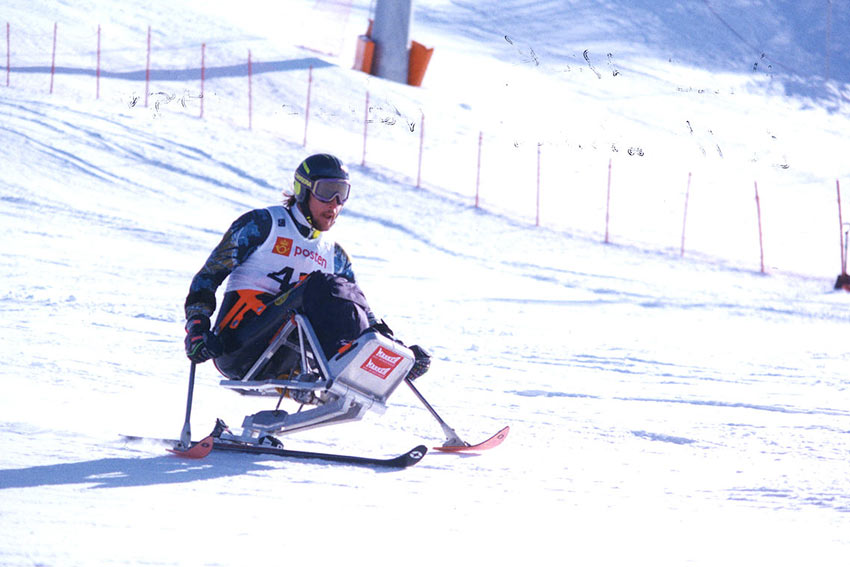 Although the Paralympic Games are smaller and get less attention, the events are equally as compelling, and in some cases extraordinarily so. Additionally, crowds are often much smaller, the overall cost lower, and the hassle factor greatly reduced. Further, if you waited until now to plan a trip, you have an extra month to make it all happen, as the Paralympics don't start until March 8. To learn more, see the official Paralympics site for Pyeongchang.
Active Gourmet Holidays: Exceptional Travel Experiences
Unique French Cooking Vacation at Marouatte Castle in Southwest France

Active Gourmet Holidays brings its clients a culinary vacation that is set in a 14th century fortified castle in Périgord Vert, France. Chateau Marouatte is a stunning castle steeped in history and now fully restored as an amazing family home.
Perched on a hill in the Green Périgord, Marouatte enjoys spectacular panoramic views over the surrounding countryside. This majestic environment is the perfect setting for creativity, inspiration and relaxation and has been a songwriting retreat for invited musicians and songwriters for over 20 years. Creating a culinary retreat was a natural next step.
The fall event will take place November 5-11, 2018, and is designed to take advantage of the seasonal produce the region is best known for: foie gras, fatted ducks, truffles, walnuts, wild mushrooms and chestnuts. In your cooking classes, you will learn traditional recipes such as walnut cake, emblematic hearty soups, the famous sauce Périgueux, confit de canard, and foie gras, to name a few. Classes will also offer inventive, somewhat lighter fare like salad Périgourdine, local trout with walnuts and wild mushrooms, duck magret, chestnut and chocolate cake. In between the cooking workshops and market visits, there will be shopping trips to local boutiques and antique stores, and visits to medieval villages and castles.
Your host for the week is Miles Copeland, owner of Marouatte and well known in the music business as the founder of IRS Records (REM, Go Gos, Fine Young Cannibals, etc.), long-time manager of the Police, Sting, the Bangles, and many others. Miles' father was a founding member of the CIA, and his mother was a respected prehistorian, which resulted in an early upbringing in Egypt, Syria, and Lebanon. Growing up visiting crusader castles and ancient sites fostered in Miles an appreciation for history and the past. His home, and your home for the week, is decorated in medieval style with antiques, stained glass, tapestries, even suits of armor, yet with modern amenities and a homey ambiance.
Your chef for the week is Anne de Ravel. Anne was an independent writer, producer, and cookbook author in New York specializing in lifestyle, culinary trends and cooking. She was a creative editor for the New York Times, Entertaining Magazine, and a producer for the Food Network. Upon returning to her native France, she created Saveur Languedoc, oeno-culinary programs that bring people together to discover Languedoc, its culinary heritage and wines. In addition, she was the original chef at the Chateau Les Carrasses in Quarante (34), where she received many accolades. When not running Saveur Languedoc, Anne travels extensively through France in search of the best ingredients and recipes. Périgord is one of her favorite destinations.
Price is $3,800 per person and includes accommodations in the castle, cooking instruction, meals and wine, as well as excursions with guides and transfers. Price is $3,000 per person for those not participating in the cooking classes. Airfare is additional. Limited to 10 cooking participants.
For more information, please contact Jo-Ann Gaidosz, Specialty Travel Consultant, via e-mail at info@activegourmetholidays.com or by phone at 1.203.732.0771. Please visit Active Gourmet Holidays' website here.
Active Gourmet Holidays has been offering the finest in culinary travel since 2002, with programs now in France, Italy, Spain, Greece, Croatia, Slovenia, Portugal and Peru. Owner Jo-Ann Gaidosz offers a savory array of sophisticated food and wine tours that are often paired with culinary instruction, hiking, biking and yoga. Each vacation package is unique, but most include vineyard tours with wine tastings and wine education; visits to food markets and local food producers; dinners at Michelin-rated restaurants; cooking lessons from talented chefs; and excursions to local villages and renowned points of interest.
California based clients Andrew and Elena Allison booked their third trip with Active Gourmet because of their consistent quality experiences. In speaking about their most recent trip, they said that "…the elegant accommodations, remarkable service, and excursions made this a memorable trip."
Active Gourmet is a proud member of the Connecticut Better Business Bureau, IACP (International Association of Culinary Professionals), the Slow Food Movement and ICTA (International Culinary Tourism Association) and has been awarded several Better Business Bureau awards including the Business Consumer Education Award and Best in Website Marketing Award.
France and Germany Top New Sustainable Tourism Index by The Economist Intelligence Unit

Strong policies supporting sustainability in the tourism industry help European countries take the top three spots in inaugural Sustainable Tourism Index covering ten countries across the world
Developing countries fall well short in policy implementation, though they are showing greater awareness of sustainable tourism goals
China and India, index leaders in travel and tourism industry growth, are poised to make a huge impact on sustainability if they can complement their robust tourism sectors with comprehensive environmental- and cultural-protection policies
Japan leads the socio-cultural sustainability category of the index, but ranks at the bottom for economic sustainability, which gauges the economic importance of tourism to a country
The index, sponsored by HNA, is the first of its kind to compare countries on their commitment to develop and promote sustainable practices in tourism. The findings were released in white paper The Sustainable Tourism Index: enhancing the global travel environment, featuring interviews with 11 global experts in the field. It finds that while sustainable practices are taking hold around the world, fragmentation reigns even in high-scoring countries, with implementation and monitoring split between different government bodies. In no country, say experts interviewed for the study, is sustainable tourism policy sufficiently integrated between national, local and regional levels.
The index measures performance across five categories: political and regulatory environment, environmental sustainability, socio-economic sustainability, economic sustainability, and travel and tourism industry. One of the main findings of the index is that the effective pursuit of sustainable tourism requires a high degree of coordination between the business and public sector, as well as civil society and individual tourists themselves. Where policies are lagging, companies may be stepping in to fill the void, although the small and medium-sized enterprises which comprise the lion's share of the tourism industry worldwide still struggle to meet sustainability goals.
The Sustainable Tourism Index: overall results (scores out of 100)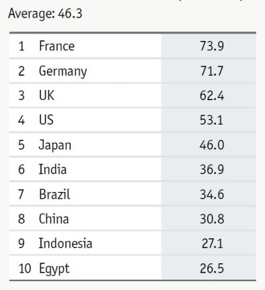 Compared to their emerging-world rivals, rich nations have done more at the national level to foster this trend. France and Germany, for example, tie for first place in the clarity and robustness of their milestones and action plans around sustainable tourism, while France and the UK tie for first on the rigour of their tourism laws. Nevertheless, there are a number of areas where less developed countries are putting building blocks in place that could positively contribute to sustainable tourism in future. Indonesia, for example, ties for first on the comprehensiveness of its sustainable tourism policy, while Brazil trails only Germany when it comes to the share of national territory (terrestrial and marine) that is under protection. China, meanwhile, is the standout leader on growth in the overall tourism industry — a domain which, while not related to sustainability, indicates where efforts should be directed in order to make the biggest impact on sustainability on a global scale.
Michael Gold, the editor in charge of research programme, said: "Progress in sustainable tourism is ongoing in the emerging world, and will hopefully continue apace. While the strong performance of developed nations is encouraging, as developing countries grow in prominence as tourism destinations, they will take on a greater role in driving sustainability in this field, worldwide."