Based on Oscar nominated films, and a few not.
The Power of the Dog
Written & Directed by Jane Campion.
Ranch owner Phil Burbank (Benedict Cumberbatch) defiantly lights an artistically made paper flower by Peter Gordon (Kodi Smit-McPhee) before the young man's eyes, setting a flame for the unbridled tension that will consume them both.
A presumed act of deep, life-long friendship, where Peter gently places a lit cigarette into the mouth of Phil Burbank, whose hands are occupied by creating a rope. Unknown to Phil, the strips of leather are contaminated with anthrax, which leads to his death, a death orchestrated by Peter.
Peter watching his mother Rose (Kirsten Dunst) and new stepfather George Burbank (Jesse Plemons) from a window upon their happy return from Phil's funeral, illustrating a new positive chapter in their lives, devoid of Phil Burbank's tyrannical harassment.
Belfast
Written & Directed by Kenneth Branagh.
Jude Hill's Buddy playing with other children in his working-class street, using a garbage can lid for a game of pretend. Seconds later, the lid serves as protection from hailing rocks and debris as the street explodes with sectarian violence.
Two Belfast kids trying to determine how you can tell the difference between a Catholic and a Protestant.
The euphoric dance sequence where Pa (Jamie Dornan) and Ma (Caitríona Balfe) have a sublime moment of distraction, temporarily putting Belfast's TROUBLES on the back burner.
Drive My Car
Co-Written & Directed by Ryusuke Hamaguchi, based on Haruki Murakami's short story "Drive My Car."
A 40-minute prologue appears before the credits open, indicating that we're on a long journey of thought, fulfillment and artistry.
A rehearsal of 'Uncle Vanya' in Hiroshima with a cast of unlikely actors: one hearing impaired, who uses sign language, others who do not speak Japanese, which begins theatre director Yûsuke Kafuku's (Hidetoshi Nishijima ) quest to a better understanding of his deceased wife and a better understanding of himself as well.
Yûsuke Kafuku's final realization that his 20-something chauffeur driver Misaki (Tôko Miura) is not an insignificant prop, but a real person like himself.
Parallel Mothers
Written & Directed by Pedro Almodóvar.
Two pregnant women, one early forties named Janis (Penélope Cruz), the other, early twenties Jan, (Milena Smit), casually meet by chance in a Madrid maternity ward, unaware that their future will lead to a life-long bond of parallel mothers.
Arturo (Israel Elejalde), the assumed father of Janis' infant child, informing her that he is not the father, leading to heart wrenching morale decisions.
Janis' red sportscar, which reminds us that this primary color is frequently used throughout Pedro Almodóvar's films.
Licorice Pizza
Written & Directed by Paul Thomas Anderson.

Jon Peter's (Bradley Cooper) mile a minute rant that he and Gary (Cooper Hoffman) both understand the 'way of the street.'
The exhilarating camera movements which illustrate Gary and Alana's (Alana Haim) movement of their own lives in the San Fernando Valley of P.T. Anderson's youth.
A Hero
Written, Produced & Directed by Asghar Farhadi.
Temporarily released from a debtor's prison, Rahim Soltani's (Amir Jadidi) discovers that his new-found fame has some very disturbing consequences.
Being the Ricardos
Written and Directed by Aaron Sorkin
Lucile Ball (Nicole Kidman) finally takes a tender moment from her career of stress to address her co-star and former adversary Vivian Vance (Nina Arianda) with the hand of human kindness.
Nightmare Alley
Written, Produced & Directed by Guillermo del Toro.
Stanton Carlisle's (Bradley Cooper) slick carny conman's realization that he himself has been conned by the cunning Dr. Lilith Ritter (Cate Blanchett).
The Hand of God
Written & Directed by Paolo Sorrentino.
Fabietto's (Filippo Scotti) sense of euphoria, a euphoria not realized earlier, upon learning that the world-famous footballer, Argentine Diego Maradona, will be playing for his hometown team in Naples.
Maradona on TV scoring his controversial 'Hand of God' goal to screaming Neapolitan fans in a game-winning match.
The Dig
Directed by Simon Stone; Screenplay by Moira Buffini.
Self-taught excavator, Basil Brown (Ralph Fiennes) brushing off Cambridge archaeologists' demands for him to resume work at their own museum, preferring to remain in the tenure of kindred spirit Edith Pretty (Carey Mulligan), continuing with their own dig.
The return of the great Ben Chaplin in The Dig.
Don't Look Up
Written & Directed by Adam McKay.
An almost unrecognizable Cate Blanchett playing a frivolous morning show talk hostess flirting with Leonardo DiCaprio's Dr. Randall Mindy while live on TV
President Orlean's (Meryl Streep) chief of staff Jason Orlean (Jonah Hill) lashing out with entitlement when scrubby, low-level astronomers' Dr. Randall Mindy and Kate Dibiasky (Jennifer Lawrence) arrive in the oval office with the terrifying news that world may be destroyed. As it turns out, Jason Orlean REALLY IS the son of the president.
The Eyes of Tammy Faye
Directed by Michael Showalter.

The undercurrent of sexual tension when Tammy (Jessica Chastain) first sees Jim Bakker (Andrew Garfield) preaching at the pulpit.
Tammy Faye at rock bottom, stripped of all her treasures and influence among a certain 'Christian' sect, but not defeated as she reaches out in kindness to gossiping, disparaging neighbors in front of her modest apartment building.
West Side Story
Directed by Steven Spielberg; Screenplay by Tony Kushner, adapted from the 1957 musical.
Despite the powerhouse opening with a well-choregraphed cast, camera cranes moving every which way but loose, and sweeping tracking shots — some as low-angled as an Ozu tatami-style set-up — Steven Spielberg's big Hollywood money remake of West Side Story could barely dance to the finish line.
The performances of singer/dancers' Mike Faist as Riff and Ariana DeBose as Maria giving West Side Story some sort of honest context.
CODA
Written & Directed by Sian Heder.
Ruby (Emilia Jones) signs "I really love you" to her CODA (child of deaf adults) family as she, the only family member with hearing, begins her drive to a Boston college.
Ruby's family (Marlee Matlin, Troy Kotsur, Daniel Durant; all three actors deaf in real life) attends her choir recital, and while they cannot hear her sing, they take pride upon noticing the positive reception from the audience around them.
The Tragedy of Macbeth
Written & Directed by Joel Coen, based on the play by William Shakespear.
Macbeth (Denzel Washington) and Banquo (Bertie Carvel) approached by witches, with one (Kathryn Hunter) displaying an otherworldliness in voice and appearance, setting the tone for the darkness of the film adaptation.
A guilt-ridden and much older version of Lady Macbeth (Francis McDormand) begins sleepwalking, gradually descending into madness in Joel Coens first time out as a solo film director in the well-photographed black & white film.
The Worst Person in the World
(Norwegian: Verdensverstemenneske)
Directed by by Joachim Trieris; Screenplay by Joachim Trier & Eskil Vogt.
The 30-year old Julie (Renate Reinsve) learns that her former boyfriend Aksel (Anders Danielsen Lie) has inoperable pancreatic cancer.
After an encounter with a reindeer on a camping trip, Maria Grazia Di Meo's Sunniva researches her ancestry, which determines that she is 3% Sámi, leading her to become a climate-change and indigenous peoples' rights activist.
Aksel, realizing that his life will soon end, takes Julie to the building where he grew up and was inspired to become an artist.
Upon hearing from the hospital that Aksel will probably not make it through the night, Julie walks the streets of Oslo and watches the sunrise the following morning.
Munich – The Edge of War
Directed by Christian Schwochow; screenplay by Ben Power.
British PM, Neville Chamberlin's (Jeremy Irons) ambiguous expression of enthusiasm upon arriving back to London and cheering fanfare after securing the Munich Agreement; perhaps realizing that it is a very fragile agreement. The scene serves as the only saving grace in this poorly made film of fictional.
TV: Kate McKinnon on SNL

Kate McKinnon's 's masterful impersonations on SNL added much-needed laughter in 2021.
PIG
Written & Directed by Michael Sarnoski.
Rob, a reclusive truffle forager, returning to his forest cabin to play a tape that his deceased wife recorded of herself singing Bruce Springsteen's "I'm on Fire" for his birthday.
The Lost Daughter
Written & Directed by Maggie Gyllenhaal.
The annoyance felt by the troubled Leda (Olivia Colman) as a large band of rebel-rousing tourists invade her once quiet and spacious piece of beach.
The French Dispatch of the Liberty, Kansas Evening Sun
Written & Directed by Wes Anderson.
Are we finally wise to 'auteur' Wes Anderson's hijacking of sound and images from Jean-Luc Godard, Jerry Lewis and Jacques Tati; is it all mere icing on the cake where he clutters his films with distractions to avoid focusing on the narrative. For Godard, it was only the beginning; for Wes, the end. Despite the artifice, done with a wink of the eye to his base of believers, the film's only true moment of transcendence is a simple bluescreen shot of Lyna Khoudri's  Juliette and  Timothée Chalamet's  Zeffirelli riding together on a scooter into the sunset, a shot perhaps borrowed from Leos Carax.
Plaza Catedral
Written, Produced & Directed by Abner Benaim.
The transition of the guarded, deeply wounded Alicia (Mexican actress, Ilse Salas), finally embracing the Panamanian street kid named Chief, (Fernando Xavier de Casta) who's been conning her.
The shocking chaos that closes Plaza Catedral, and perhaps Alicia's life too.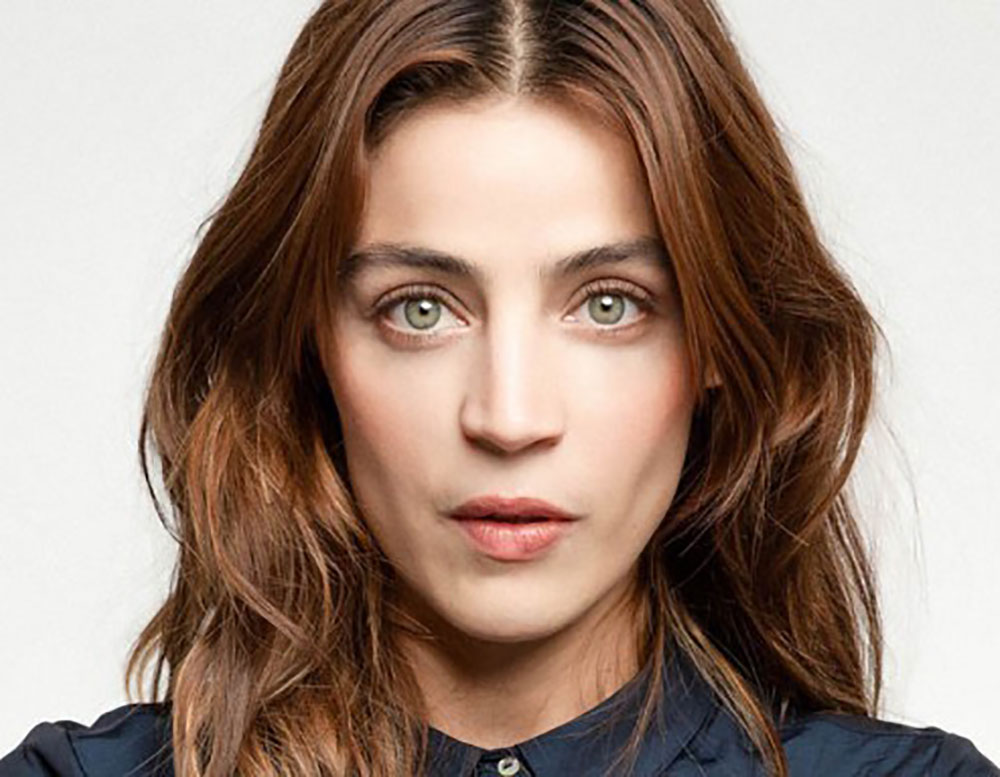 Epilogue: In Remembrance of Fernando Xavier de Casta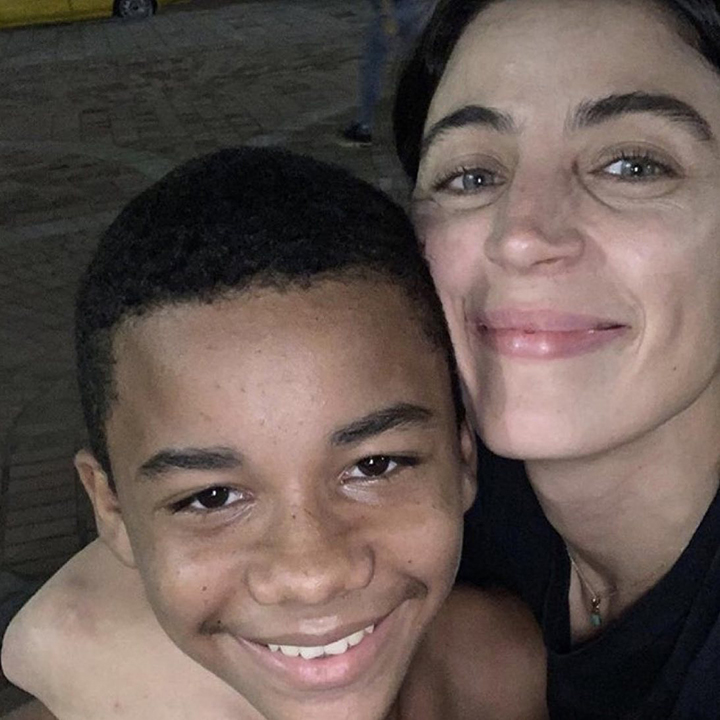 Writer/Director Abner Benaim discussing his film Plaza Catedral and the savage death of Fernando Xavier de Casta.