"Restaurant" is a derivative of the Latin word "restore." Inns were places where travelers could have a simple meal, then hit the road for a continuation of their journey. Today, with the arrival of modern-day tourism, travelers often visit destinations for history, cultural and gastronomic components. Yes, food is the spice of life, and we asked our members to list their favorite state destinations for pleasures of the palate. It's fun for our readers to see another side of our writers, who have been delivering original content not found anywhere else on the globe.
Richard Carroll – T-Boy Writer:
Louisiana Cooking.
Every trip through Louisiana our taste buds are jumping with delight. Louisiana, highlighted by New Orleans, the most European city in the United States, also have the most distinctively original regional cuisine in the country. The creative cuisine is influenced by Creole and Cajun cooking, and dining for us in New Orleans is an American treasure. Dishes invented in the city include Po' Boy, Oysters Rockefeller, Oysters Bienville, Banana Foster and more. The Cajun Gumbo, Jambalaya, and various crayfish creations are the heart of the city's cuisine.
New Orleans chefs explain that when the Cajuns migrated from Nova Scotia, the lobster decided to follow and by the time they arrived they had lost so much weight they were renamed crayfish. A resident added, "We have some 2,800 restaurants in New Orleans and if they're not good they don't last for three months, crayfish or not" We have dined from open-air street stalls, where college kids with their foamy Go Cups are roaming the streets, to Armauds, steps off Bourbon Street in the heart of the French Quarter. The famed restaurant in a restored turn of the century building, family owned since 1918, and one of the grande dames of New Orleans, serves award-winning French-New Orleans inspired cuisine. A dress code is enforced, collars for men, and so we found that diners were tastefully dressed in this elegant room enjoying Creole cuisine while listening to live Dixieland jazz.
We feel that Louisiana and New Orleans for aficionados of creative cooking will not disappoint.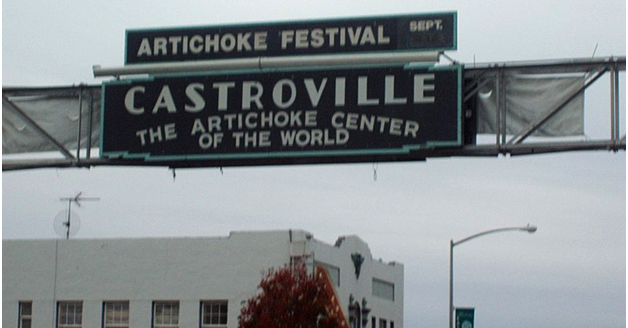 Ringo Boitano – T-Boy Writer:
A taste of California history.
It almost seems unfair to list California as my favorite food state destination. With a landscape of approximately 163,696 square miles, it is the most populous and the third-largest U.S. state by area.
The state's geography is immense with the Sierra Nevada's Mt. Whitney at 14,505 feet, the highest peak in the contiguous 48 states, to the Mojave Desert's Death Valley, its lowest. Throw in the long Pacific coastline and Salinas Valley, coined the Salad Bowl of the World, plus the urbane euphoria of Cioppino, Ranch Dressing, Avocado Toast, Cobb Salad, French Dip Sandwich, Uramaki (California roll), and even the Fortune Cookie, which all proudly claim California as their birthplace – and you'll find California's gastronomic history to be both innnovative and monumental. Native-Americans were the first to arrive with a diet based on fruits, corn, pumpkin, shellfish and beans, followed by the Spanish, who brought the exotic flavors of garlic, peppers and olives, and then the migration of fortune seekers during the 1849 California Gold Rush, creating a fushion of culinary traditions, influenced by dishes from the U.S. East Coast, Latin-America, China and Italy.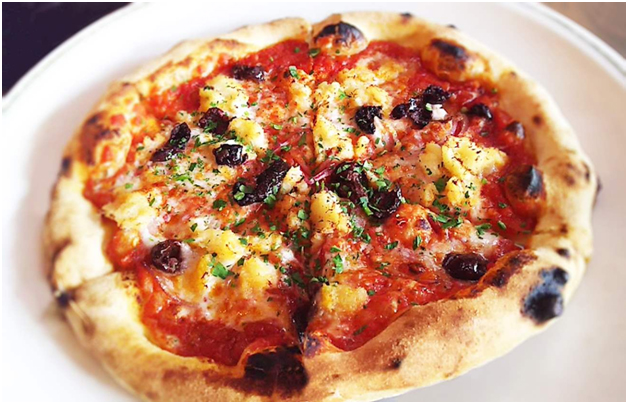 And this leads us to Chez Panisse, the Berkeley-based restaurant originated by Alice Waters and film producer Paul Aratow, who ushered in the farm-to-table movement in 1971. The restaurant's style of cooking emphasized ingredients rather than technique, using food that was fresh and seasonal, grown locally and organically. And because the ingredients were obtained nearby, the food took on a very Californian character, hence creating what is known today as California Cuisine.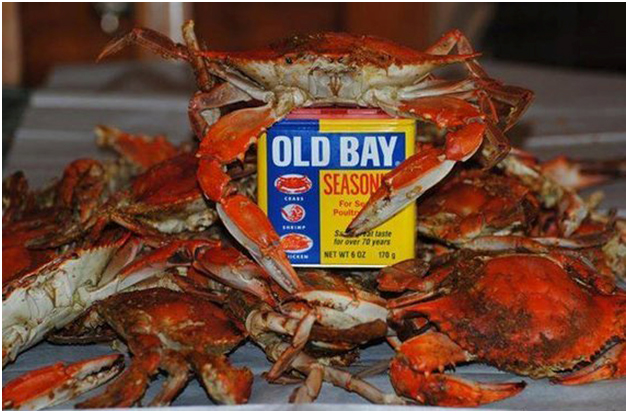 Fyllis Hockman – T-Boy Writer
There is no other food!
And just to make a short story shorter. I live in Maryland. By definition that means hard shell crabs with Old Bay. There is no other food!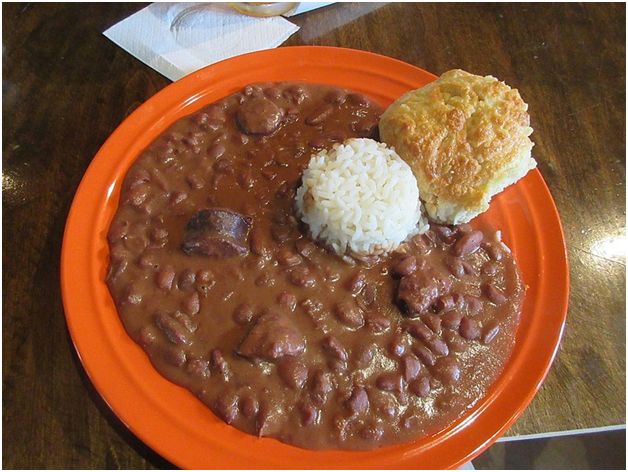 James Boitano – T-Boy Writer:
Favorite state for a food experience: Louisiana.
Though I've only been there once, Louisiana seems to have quite the edge over other states. Sure, you can find any cuisine in the world in New York, but Louisiana has the trio of local good eating. First off, you get the best of Southern 'comfort food'. Mac n Cheese, grits, fried chicken, red beans and rice: what's not to love? And on top of that, Louisiana has the double Creole and Cajun experience. Both down-home and sophisticated. Crawfish, andouille smoked sausage, alligator, gumbo. Something for every mood… if you are hungry.
---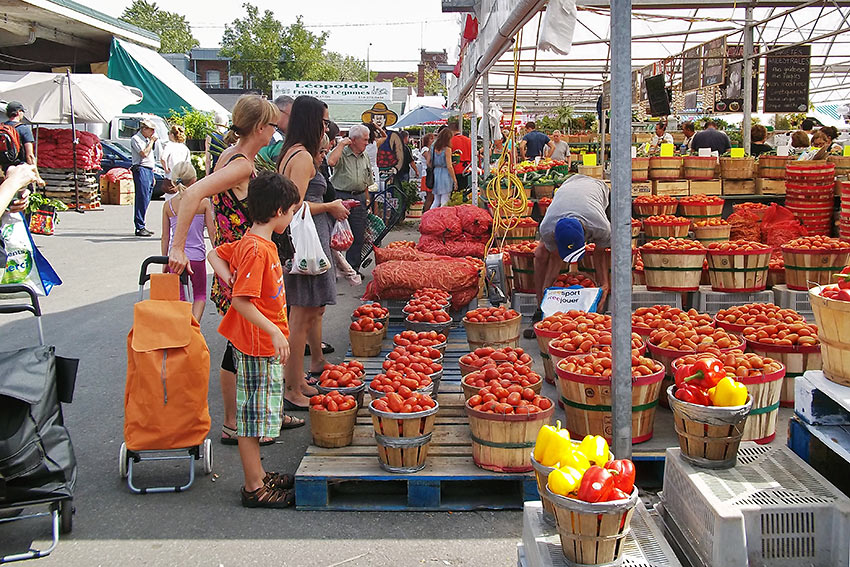 Phil Marley – Poet:
They have to be from Montréal to be REAL bagels.
Okay, I'm aware that Québéc is a Canadian province, not a U.S. state, but Montréal is the place of my birth and here are some of my favorite gastronomic memories.
Little Italy: Montréal's Piccola Italia is the second largest Little Italy (after Toronto) in Canada. The community is filled with Italian cafés, restaurants and bars, specialty food shops, cultural landmarks, and Jean-Talon Market, Montréal's most vibrant open-air food area.
Montréal Bagels: I once took a homeless man, a Montréal expat living in Vancouver, for coffee and asked if he would like a bagel, too. He declined, replying, Those aren't real bagels, they have to be from Montréal to be REAL bagels. In Montréal you will you hear it pronounced bah-gal and yes, they are different. In contrast to the New York-style bagel, which also contains sourdough, the Montréal bagel is smaller, thinner, sweeter and denser, with a larger hole, and always baked in a wood-fired oven. It contains malt, egg, and no salt, and is boiled in honey-sweetened water before being baked.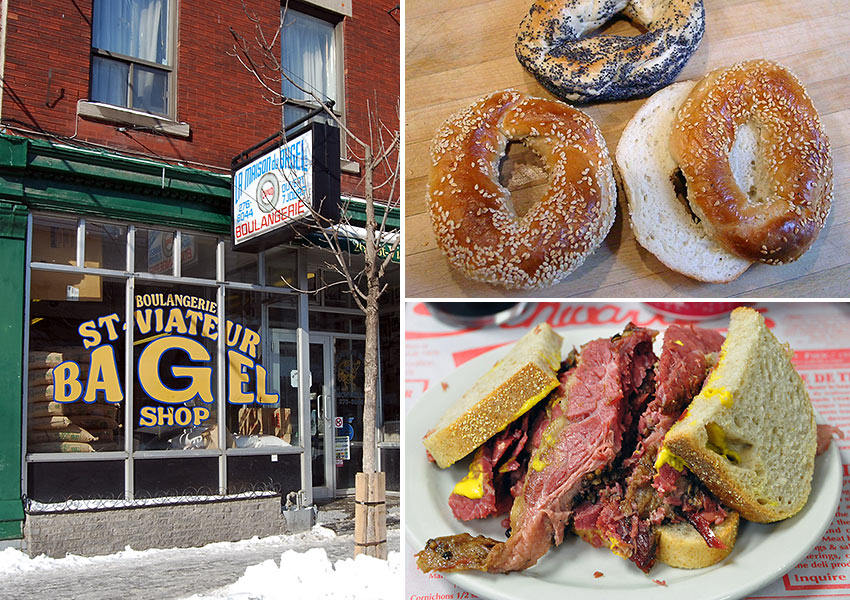 Montréal Smoked Meat: Most Yanks know all about pastrami and corned beef, but what is smoked meat? Well, it's basically beef brisket that has been dry-cured, but then soaked (unlike pastrami) to desalinate it before seasoning and smoking. The seasoning is apparently a secret, for no one will divulge anything else other than it makes the most delicious sandwich on the planet. Schwartz's (circa 1928) is the oldest deli in Canada and is considered an institution, though others will make a case for the newcomer, Reuben's Deli and Steakhouse, at only a mere 50 years of existence.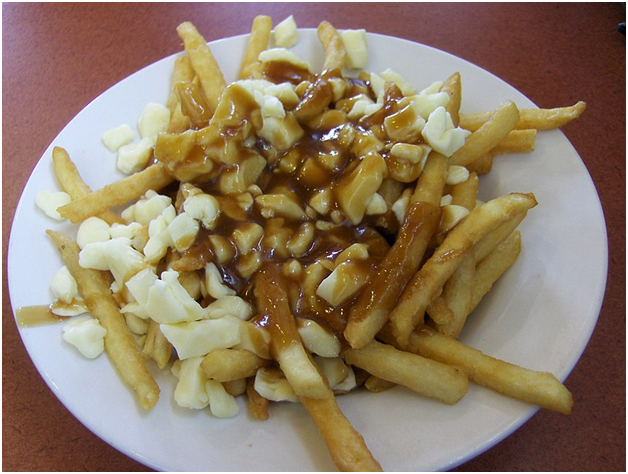 Québécois Poutine: This Québécois specialty consists of fresh-cut fries and cheese curds topped with a brown gravy. It emerged in Quebec, in the late 1950s in the rural Centre-du-Québec region. My father believed the name poutine originated from the English word pudding (French, pouding), used to describe a mixture, a particularly messy one, of the three food items. It made sense to me for in Québec, the term poutine is slang for mess. And, yes, it is a mess, a mess of delightful flavors and textures. Some deem its high caloric character to be essential in dealing with the particularly cold Québec and Ontario winter weather. Its popularity has spread to upscale restaurants and fast-food chains alike, including Canada's Burger King and McDonalds. Today, poutine has become a symbol of Québécois and Canadian cuisine and culture. For that, I am proud – and ten pounds heavier.
---
.
Ed Boitano – T-Boy Editor
Apples are also good for eating.
I am embarrassed to the point of shame when discussing my favorite food items from my home state of Washington. As an unruly adolescent, I considered the bounty of food available throughout the state to be something that was on the entire world's table. Crab apples, cherries and blueberries were designated as throwing objects in war games between other neighbors, even at the risk of facing my mother's disdain for stains on my play clothes; with blueberries on worst. What's the big deal, I thought, isn't there an unlimited supply? After all we had apple, pear, apricot and fig trees in our own backyard; that is if the birds didn't get them first.
But that was yesterday and when I return to my ancestral home in Seattle today, I recognize the immense bounty of delicious Washington state produce, produce which I had took for granted, despite having family connections to its terrain. My great, great cousin was an apple orchardist in the Yakima Valley in 1910, and today Washington produces nearly 60% of all apples consumed in the entire U.S. There's a chance he actually thought he was responsible for that. Raspberries and blueberries also top the U.S. list in production. My in-laws own and operate Roskamp Vineyards, known for their well-sought-after grapes in central Washington's Lower Yakima Valley. And just further east, there's Walla Walla Sweets (onions), where less sulfur means less sharpness and tears. Cherries are delicious, but they're no match for Rainier Cherries, a hybrid created at Washington State University, named after Mount Rainier, where huckleberries and wildflowers blanket its slopes in late July through early September.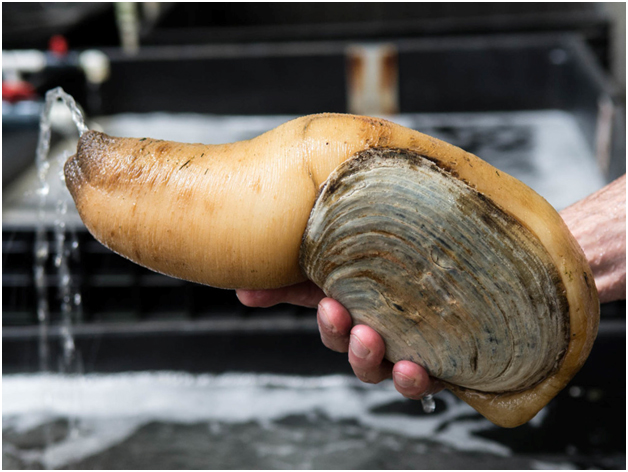 And when the Alaskan fishing boats arrive in Seattle, we have all five species of Pacific salmon on our tables: Chinook (King), Sockeye (Red), Coho (Silver), Humpies (Pink) and Chum (Dog, usually canned for foreign markets, but now locally rebranded as the more palatable Keta).
For preparation, it's every person for themselves; butterflied and smoked over Alderwood, or Cedar planked (steamed on soaked Cedar) and many home recipes.
Then there's oysters and clams with the geoduck the largest, generally reaching 1.5 pounds, once sold at the Pike Place Public Market for a penny a pound.
And we have the most flavorful of all crabs, the sweet and delicate Dungeness, named after the Port of Dungeness on the Olympic Peninsula. With apologies to those who yearn for lobster, your crustacean is actually a common everyday food for Nova Scotians and New Englanders, but takes its lofty status due to shrewd marketing on luxury railroad trains to and from Chicago as the most expensive item on the menu.
But an important note should be made to chain restaurants; Dick's, home to Dick's Famous Deluxe, and Ivar Haglund's Ivar's Salmon House and Ivar's Aces of Clams, with his famous motto, Keep Clam. Haglund (1905-1985), a city father and Seattle icon, once purchased the Smith Tower – then the tallest skyscraper west of the Mississippi – under the condition that no later buyer could demolish it. From the tower's observation deck, I could watch the blaze of 4th of July fireworks over Elliot Bay, paid for out of Ivar's own pocket.,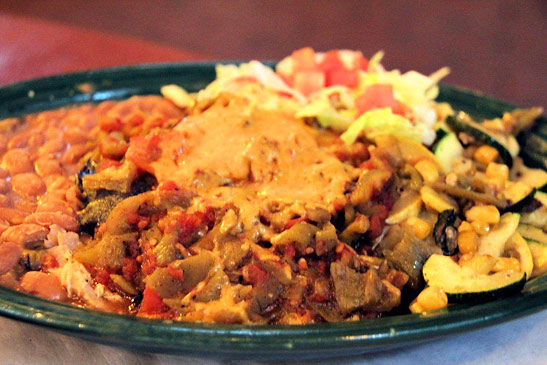 Deb Roskamp – T-Boy writer & photographer:
A taste of the Land of Enchantment.
Red, green or Christmas? It took me a minute to realize that the waitperson was asking what my preference was for chili salsa. I was asked that question countless times during my four-day culinary tour of Northern New Mexico, and was excited to succumb to the gastronomic pleasures of this indigenous cuisine that can be found nowhere else in the world. Like the food of Tuscany, New Mexican cuisine – not Mexican, Mexican-American, or Tex-Mex – is virtually devoid of any outside influences. Carne adovada, blue corn tortillas, sopapillas and biscochitos – cookies made with crushed anise seeds, a hint of orange and covered with sugar cinnamon, now New Mexico's Official State Cookie – are among its many offerings.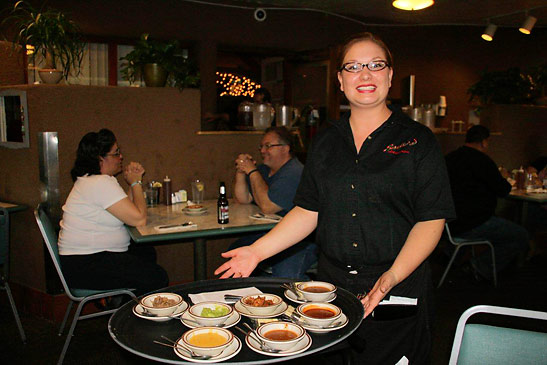 Floridians stand warned: Santa Fe is the oldest state capital in the continental U.S. In its over 400 years of existence, a number of flags have flow over the city: Spanish, Mexican, the U.S. and The Southern Confederacy – not to mention the short-lived Pueblo Revolt of 1680. Today, no cars are required in Santa Fe's enchanting plaza. Simply take a stroll, and bask in the galleries, boutiques and historic structures, and take refuge in many of city's outstanding restaurants. As the third largest art market in the world, recommended is a self-guild tour of Canyon Road which boasts over 100 art galleries, and, a little further down the road, two centuries of adobe homes and casitas.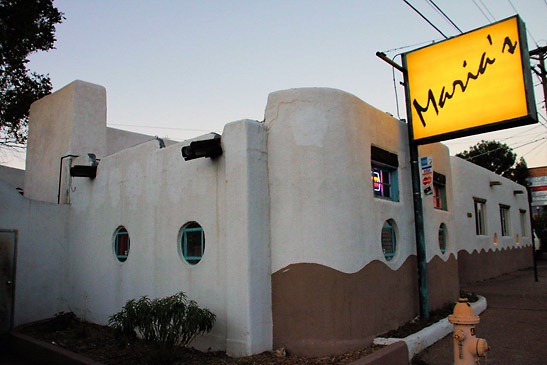 Maria's New Mexican Kitchen requires a short car drive from the Santa Fe Plaza. It's a true local hangout, with mobs of hungry and thirsty patrons waiting for a table. And when I was last there, Maria's offered as many as 200 margaritas containing different combinations of tequilas and mezcals, but the pandemic brought the list down to forty.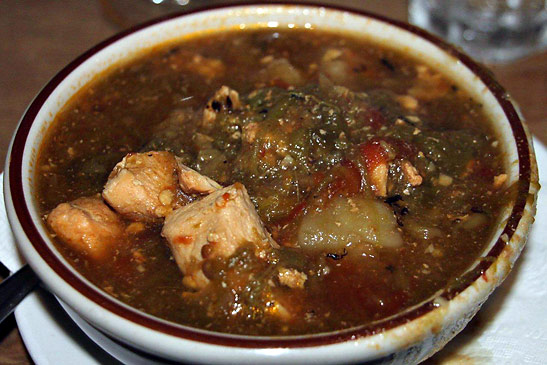 My time in Taos was limited, but it was essential that I save my last meal for my favorite restaurant in New Mexico, Doc Martin's at the Historic Taos Inn. Perhaps it was because years ago, my first experience with traditional New Mexican food was at this historic establishment. Or maybe it's just because the cuisine is so remarkable, it's my first choice to dine in Taos. Their award-winning chili stew is a Northern New Mexico speciality with potatoes, pork and plenty of Hatch green chili. And what may be labeled as hot might be medium or it might be fiery. As they say in New Mexico, the chili is the chili. Doc Martin's Restaurant was well worth the drive up north from Santa Fe and proved to be a tantalizing bookend to my culinary tour of the Land of Enchantment.