T-Boy's Top 20 Films for Halloween Viewing
Critics: Michael Rand, Jim Gordon, Brent Campbell, Raoul Pascual & Ed Boitano
20. It's Alive (1974)
Written, Produced & Directed by Larry Cohen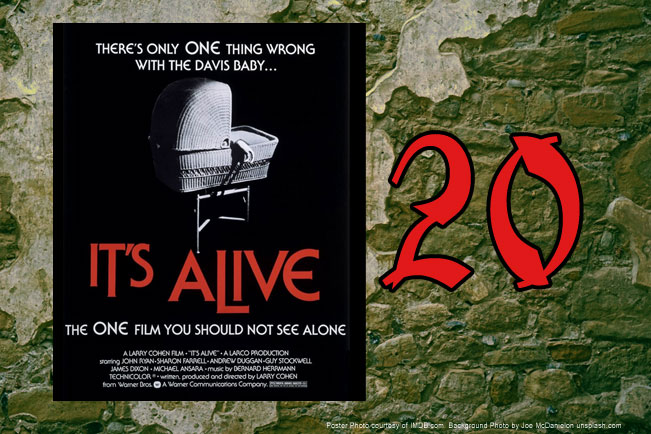 Cast:
John P. Ryan
Sharon Farrell
Andrew Duggan
Guy Stockwell
James Dixon
Michael Ansara
Lenore goes into a particularly rough labor with her second child. Her husband Frank Davis dutifully waits in the waiting room. Something unimaginable happens in the delivery room. The baby is gone and the medical staff are all dead.
19. The Richest Man in Bogota (1962) The DuPont Show of the Week (TV Series)
Directed by Ralph Nelson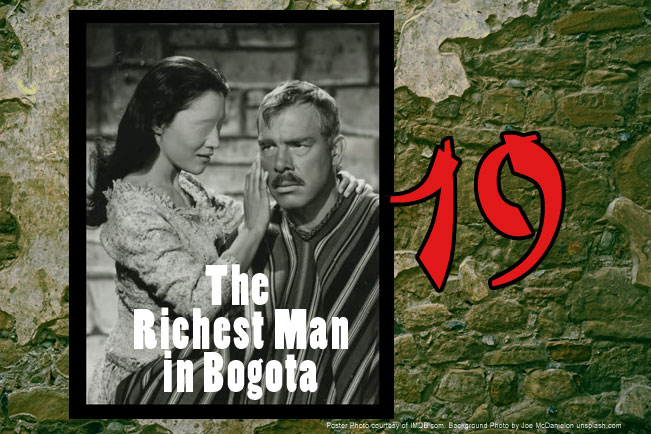 Cast:
Lee Marvin
Miriam Colon
Richard Eastman
Jennifer Gillespie
Eugene Iglesias
Based on H.G. Wells' short story "In the Country of the Blind", Juan De Nunez finds himself in South America, trapped in a remote mountain village where the people (and the animals) have no eyes. In an old book, which they can neither "see" nor understand but regard as a sacred object, he discovers that there is something in the water that has caused this. The old book, written by the early settlers, indicates that their children were born blind, and that THEIR children were born (not only blind) but with no eyes! His love interest, Marina, is somehow different. When he holds a torch in front of her, she can actually follow the light. He determines that she has eyes under her skin, and he believes that he can take her back to the outside world, and with an operation, she would be able to see. This is against the community's wishes, where De Nunez is considered a freak of nature due to having sight. Plans are made to alleviate him of his eyes.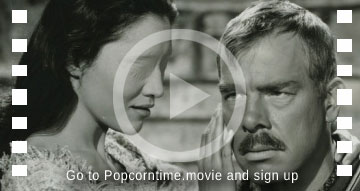 18. Carrie (1976)
Directed by Brian De Palma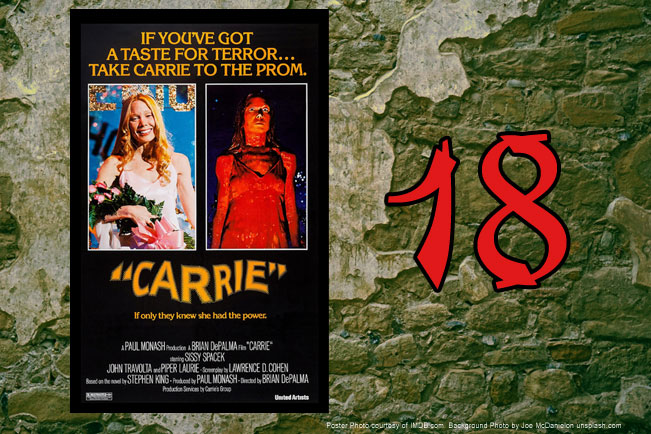 Cast:
Sissy Spacek
Piper Laurie
Amy Irving
William Katt
John Travolta
Nancy Allen
Betty Buckley
Carrie White, a shy, friendless teenage girl who is sheltered by her domineering, religious mother, unleashes her telekinetic powers after being humiliated by her classmates at her senior prom.

17. Paranormal Activity (2007)
Directed by Oren Peli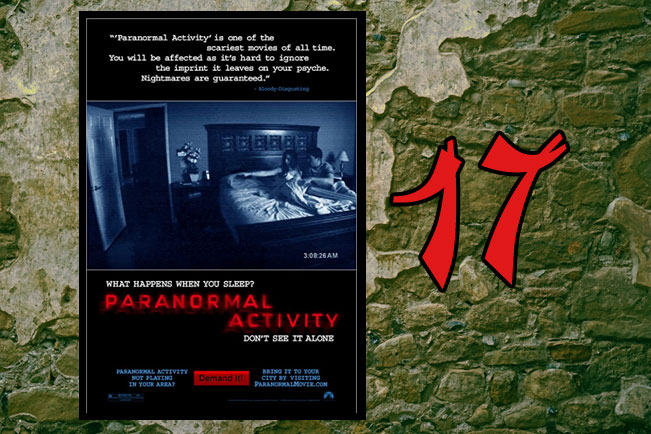 Cast:
Katie Featherston
Micah Sloat
Mark Fredrichs
Amber Armstrong
Ashley Palmer
After moving into a suburban home, a couple becomes increasingly disturbed by a nightly demonic presence.

16. Dead of Night (1945) Segment "The Ventriloquist's Dummy"
Directed by Alberto Cavalcanti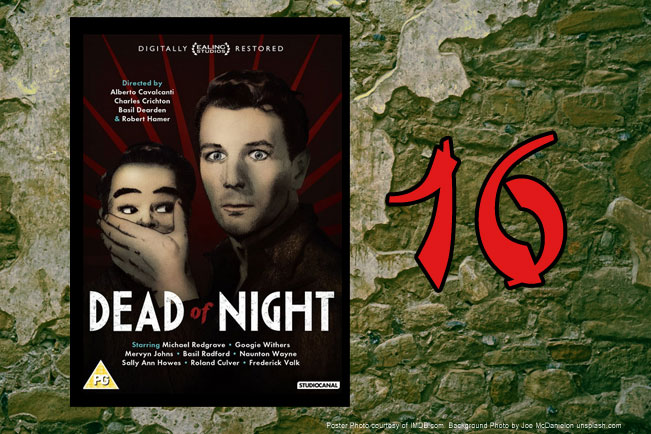 Cast:
Michael Redgrave
Allan Jeayes
Elisabeth Welch
Hartley Power
Architect Walter Craig senses impending doom as his half-remembered recurring dream turns into reality. The guests at the country house encourage him to stay as they take turns telling supernatural tales.

15. What Ever Happened to Baby Jane? (1962)
Directed by Robert Aldrich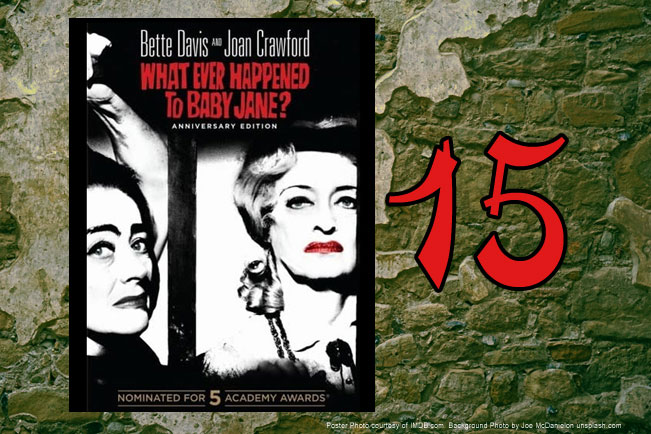 Cast:
Bette Davis
Joan Crawford
Victor Buono
Maidie Norman
Wesley Addy
A former child star torments her paraplegic sister in their decaying Hollywood mansion.

14. Spirits of the Dead (1968) Segment "Toby Dammit"
Directed by Federico Fellini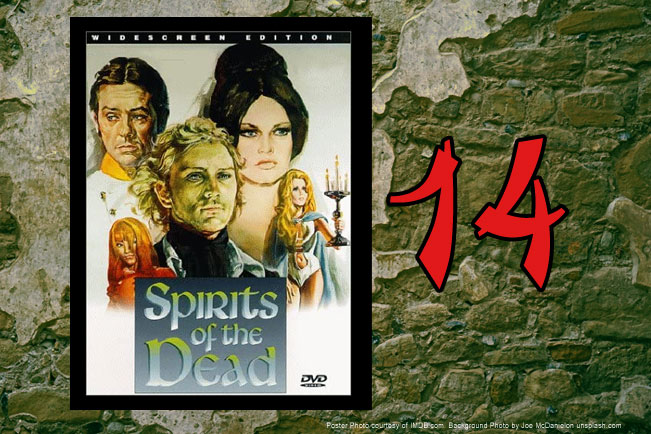 Cast:
Terence Stamp
Salvo Randone
Marina Yaru
David Bresson
Anthology film from three European directors based on stories by Edgar Allan Poe: a cruel princess haunted by a ghostly horse, a sadistic young man haunted by his double, and an alcoholic actor haunted by the Devil.

13. The Changeling (1980)
Directed by Peter Medak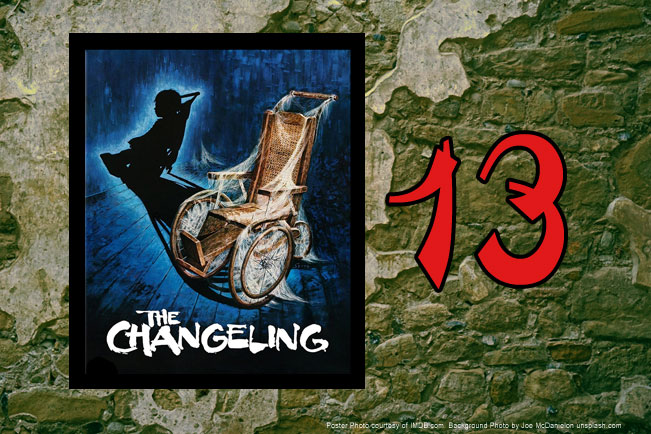 Cast:
George C. Scott
Trish Van Devere
Melvyn Douglas
Jean Marsh
John Colicos
Barry Morse
After the death of his wife and daughter in a car crash, a music professor staying at a long-vacant Seattle mansion is dragged into a decades-old mystery by an inexplicable presence in the mansion's attic.

12. Let the Right One In (2008)
Directed by Tomas Alfredson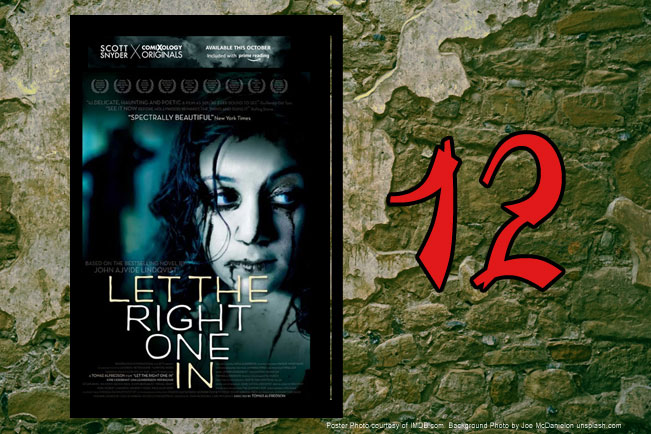 Cast:
Kåre Hedebrant
Lina Leandersson
Per Ragnar
Henrik Dahl
Karin Bergquist
Oskar, an overlooked and bullied boy, finds love and revenge through Eli, a beautiful but peculiar girl.

11. The Birds (1963)
Directed by Alfred Hitchcock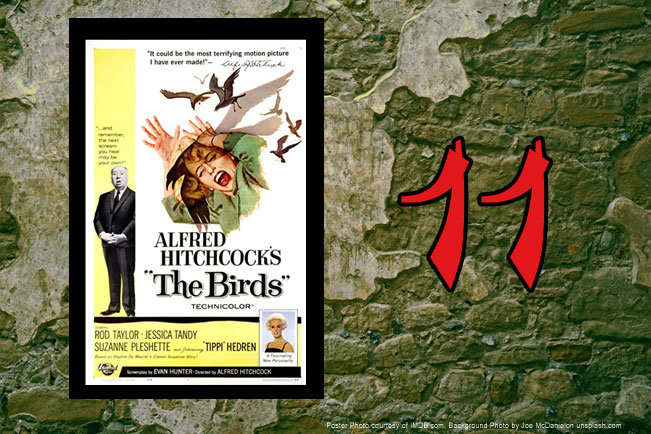 Cast:
Rod Taylor
Jessica Tandy
Suzanne Pleshette
Tippi Hedren
Veronica Cartwright
A wealthy San Francisco socialite pursues a potential boyfriend to a small Northern California town that slowly takes a turn for the bizarre when birds of all kinds suddenly begin to attack people.

10. Rosemary's Baby (1968)
Directed by Roman Polanski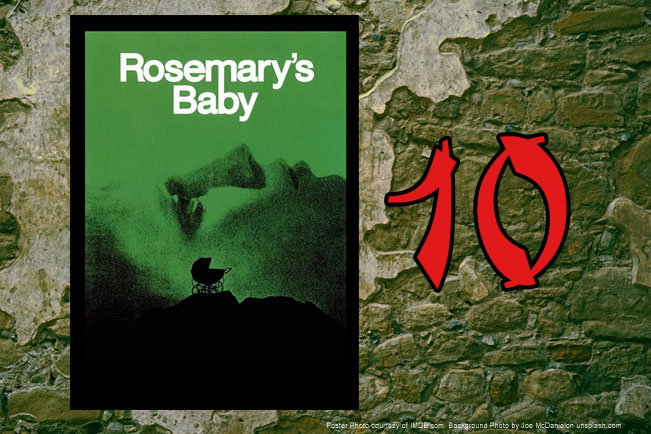 Cast:
Mia Farrow
John Cassavetes
Ruth Gordon
Sidney Blackmer
Maurice Evans
Ralph Bellamy
A young couple trying for a baby move into an aging, ornate apartment building on Central Park West, but find themselves surrounded by peculiar neighbors.

9. Spider (2002)
Directed by David Cronenberg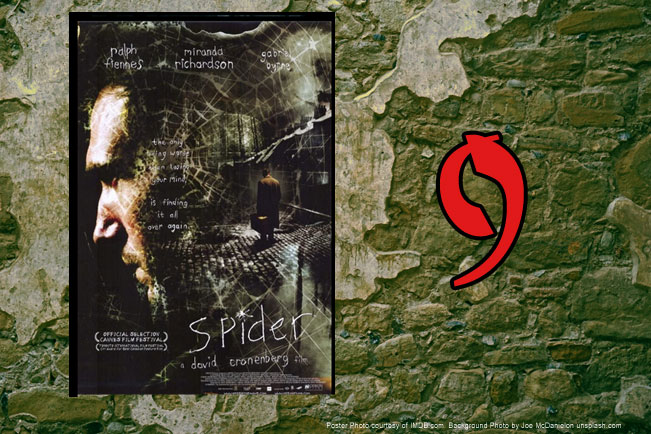 Cast:
Ralph Fiennes
Miranda Richardson
Gabriel Byrne
Lynn Redgrave
Mrs. Wilkinson
John Neville
A mentally disturbed man takes residence in a halfway house. His mind gradually slips back into the realm created by his illness, where he replays a key part of his childhood.

8. The Night of the Hunter (1955)
Directed by Charles Laughton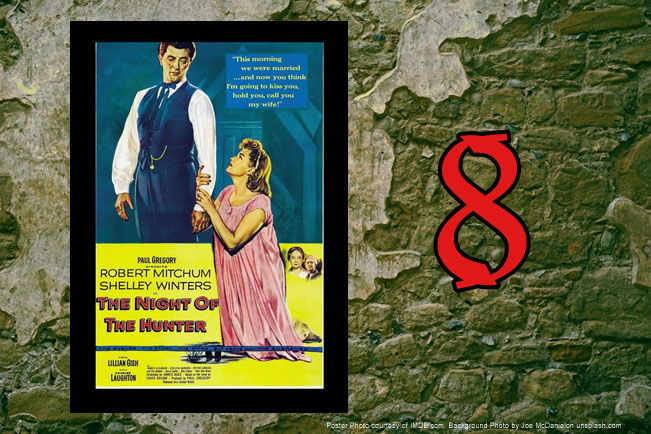 Cast:
Robert Mitchum
Shelley Winters
Lillian Gish
James Gleason
Peter Graves
Billy Chapin
Sally Jane Bruce
A religious fanatic marries a gullible widow whose young children are reluctant to tell him where their real daddy hid the $10,000 he'd stolen in a robbery.

7. Vampyr (1932)
Directed by Carl Theodor Dreyer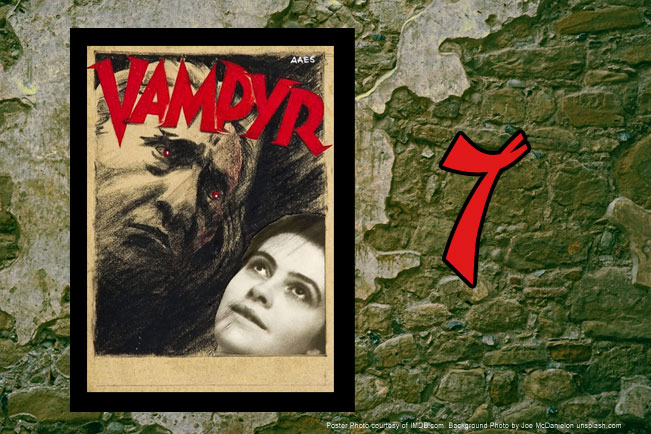 Cast:
Julian West
Maurice Schutz
Rena Mandel
Sybille Schmitz
Jan Hieronimko
A drifter obsessed with the supernatural stumbles upon an inn where a severely ill adolescent girl is slowly becoming a vampire.

6. The Testament of Dr. Mabuse (1933)
Directed by Fritz Lang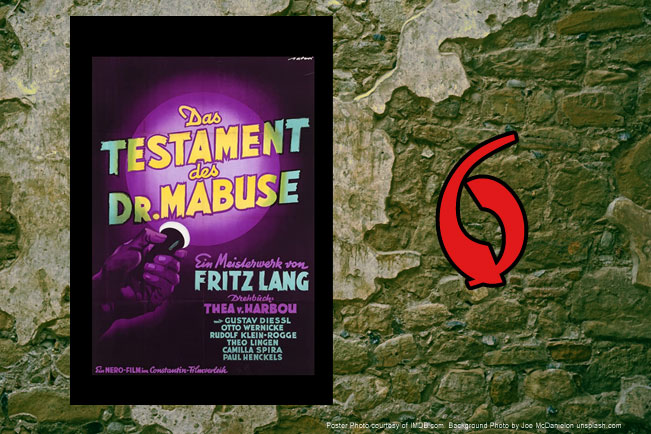 Cast:
Rudolf Klein-Rogge
Thomy Bourdelle
Gustav Diessl
Otto Wernicke
Rudolf Schündler
A criminal mastermind uses hypnosis to rule the rackets after death.

5. Near Dark (1987)
Directed by Kathryn Bigelow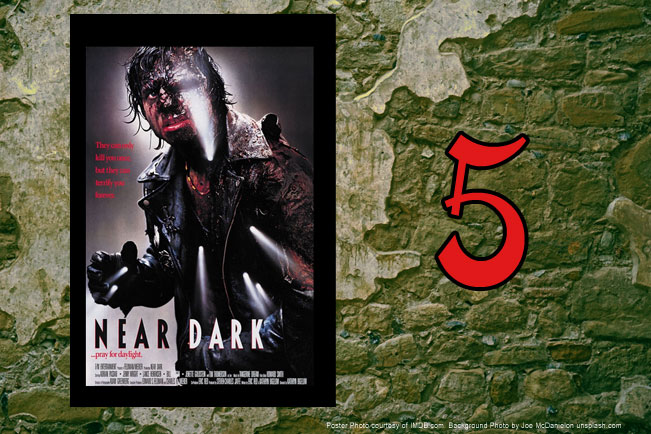 Cast:
Adrian Pasdar
Jenny Wright
Lance Henriksen
Bill Paxton
Jenette Goldstein
Tim Thomerson
A small-town farmer's son reluctantly joins a traveling group of vampires after he is bitten by a beautiful drifter.

4. Dawn of the Dead (1978)
Directed by George A. Romero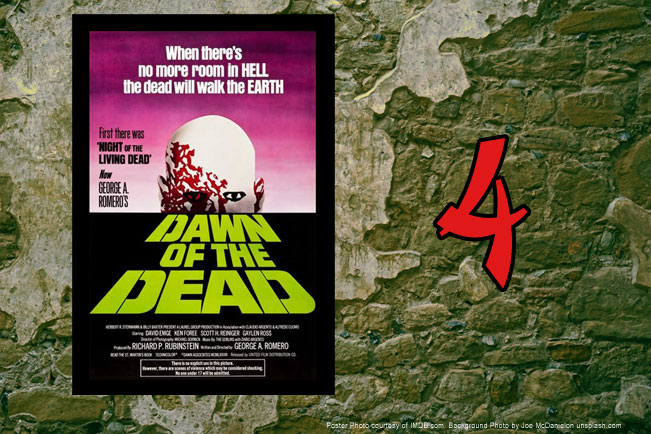 Cast:
David Emge
Ken Foree
Scott H. Reiniger/li>
Gaylen Ross
Following an ever-growing epidemic of zombies that have risen from the dead, two Philadelphia S.W.A.T. team members, a traffic reporter, and his television executive girlfriend seek refuge in a secluded shopping mall.

3. The Shining (1980)
Directed by Stanley Kubrick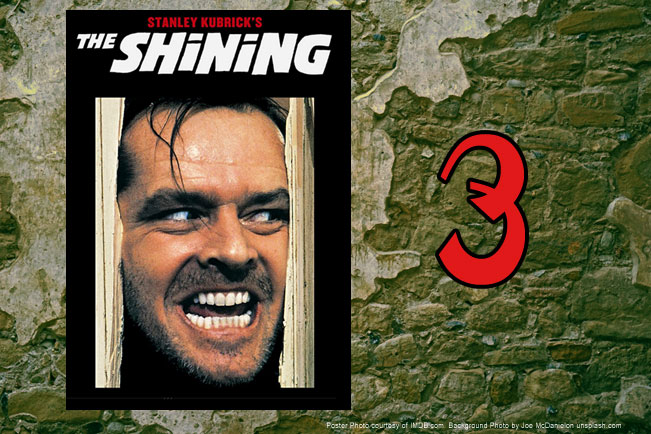 Cast:
Jack Nicholson
Shelley Duvall
Danny Lloyd
Scatman Crothers
Barry Nelson
A family heads to an isolated hotel for the winter where a sinister presence influences the father into violence, while his psychic son sees horrific forebodings from both past and future.

2. Nosferatu (1922)
Directed by F.W. Murnau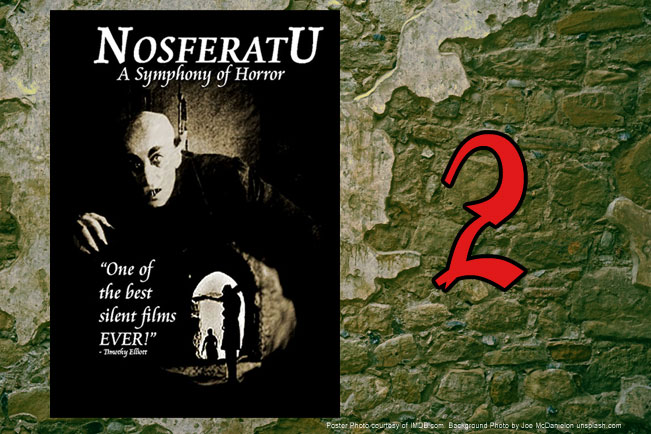 Cast:
Max Schreck
Gustav von Wangenheim
Greta Schröder
Janet Leigh
Martin Balsam
Ruth Landshoff
Vampire Count Orlok expresses interest in a new residence in Murnau's adaptation of Bram Stoker's novel.
1. Psycho (1960)
Directed by Alfred Hitchcock
Cast:
Anthony Perkins
Vera Miles
John Gavin
Janet Leigh
Martin Balsam
John McIntire
A Phoenix secretary embezzles $40,000 from her employer's client, goes on the run, and checks into a remote motel run by a young man under the domination of his mother.
READERS, feel free to offer comments on you own selections of favorite films for Halloween watching. Please send to Ed@TravelingBoy.com, and we will post in our Readers' poll.
READERS' POLL (as of today)
Ramon; St. Louis, MO: What no Exorcist!? I couldn't sleep for a week after seeing it.
Charles; Miami, FL: 1. Halloween, 2. Friday 13th, 3. Carrie, 4. The Hills have Eyes, 5. Psycho
Wendy; Hollywood, USA: The Kardashians
Jamaal, Berkely, CA: 10 Best Halloween Movies of All Time 10. Halloween III: Season of the Witch 9. House 8. Tales of Halloween 7. Poltergeist 6. The Guest 5. The Nightmare Before Christmas 4. Trick 'r Treat 3. Evil Dead 2 2. A Nightmare on Elm Street 1. Halloween
Linda; Seattle, WA: How 'bout some classics… Dracula (1931), 2. Frankenstein (1931), 3. Dracula (1992); 4. Bride of Frankenstein (1935); 5. The Black Cat (1934); 6. Night of Terror (1934); 7. The Raven (1935); 8. The Walking Dead (1935); 9. The Fly (1958); 10. Dr. Jekyll and Mr. Hyde (1931); Honorable mention: Young Frankenstein (1974)
Tom; Vancouver, BC: Ghost Story… the one from 1981.
Alicia; LA, CA: Bride of Chucky, Halloween, Blair Witch P
Jackie; Burbank, CA: Monster House (2006) 2. Shaun Of The Dead (2004) 3. The Cabin In The Woods (2012) 4. The Innkeepers (2011) 5. The Witches (1990) 6. Coraline (2009) 7. The Poltergeist (1982) 8. The Honeymoon (2014) 9. Scream (1996) 10. The Others (2001) 11. Hocus Pocus (1993)
Jose; Redland, CA: Halloween II (directed by Rob Zombie) (2009)
Erin; Belfast, No. Ireland: 1. Shaun Of The Dead (2004) 2. Psycho 3. The Cabin In The Woods (2012) 4. The Innkeepers (2011) 5. The Witches (1990) 6. Coraline (2009) 7. The Poltergeist (1982) 8. The Honeymoon (2014) 9. Scream (1996) 10. The Others (2001) 11. Hocus Pocus (1993)
Jackie; Burbank, CA: Monster House (2006) 2. Shaun Of The Dead (2004) 3. The Cabin In The Woods (2012) 4. The Innkeepers (2011) 5. The Witches (1990) 6. Coraline (2009) 7. The Poltergeist (1982) 8. The Honeymoon (2014) 9. Scream (1996) 10. The Others (2001) 11. Hocus Pocus (1993)
Jose; Redland, CA: Halloween II (directed by Rob Zombie) (2009)