Raoul's 2 Cents
Miracle Amnesia
I think my hernia is growing. It seems to hurt every time I try to get up now. Last week I asked people to pray for a miracle of healing. That got me thinking.
Do we really believe in miracles? Or are we just parroting someone else's belief? Do YOU believe in miracles?
I was going through the story of Moses in the book of Exodus — you know —- that episode of the movie, The Ten Commandments, where Moses raises his cane and the red sea parts and allows the Israelites to walk on dry land to safety? Now that's what you call a MIRACLE — an MGM type of miracle … complete with orchestral music and CG effects.
If you were one of those Israelites walking between two raging masses of water, you'd think that vision … that memory would be forever etched in your mind, right? Sadly (except for Moses, Caleb and Joshua) millions of Israelites had a case of Miracle Amnesia.They couldn't trust God to help them conquer the promised land. They blew it! Instead of faith in God (who already proved Himself) their logical mind took over. They only saw how big and fortified the enemy was and chickened out of the miracle. Because of their unbelief they wandered in the desert for 40 years until they all died off. It was their children led by Caleb and Joshua who entered and took over the land of Canaan.
Again I ask, do you believe in miracles? Some say the parting of the Red Sea never really happened. Some say the Bible isn't really an accurate historical book. Some say God was different then. So many excuses. So little faith.
I believe the parting of the Red Sea did happen. I believe there are  chariots and armor still buried underneath the Red Sea. I believe that the same God responsible for that miracle then is the same God that will allow a miracle today. So God will heal my hernia? Don't be silly! I'm not saying He definitely WILL. I'm saying, it's up to Him. I can only request. He's not a genie in a bottle who grants my every wish.
You got major problems? Pray! He's got a lot of  miracles up His sleeve.
But this is just me. TGIF people!
"The smaller your God, the bigger your problem. The bigger your God, the smaller your problem."
— Anonymous
Joke of the Week
Thanks to Dennis of Riverside, CA for sending this joke.
Video of the Week

Musical Colonoscopy
Sent by Tom of Pasadena,CA
I think I shared this a long time ago. Because of my upcoming surgery this song is closer to my heart … I mean my stomach.
WATCH VIDEO
Don's Puns
From Don's collection of puns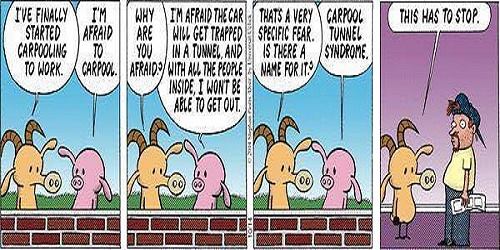 Heavy Thought of the Week
Sent by Ernie of New Jersey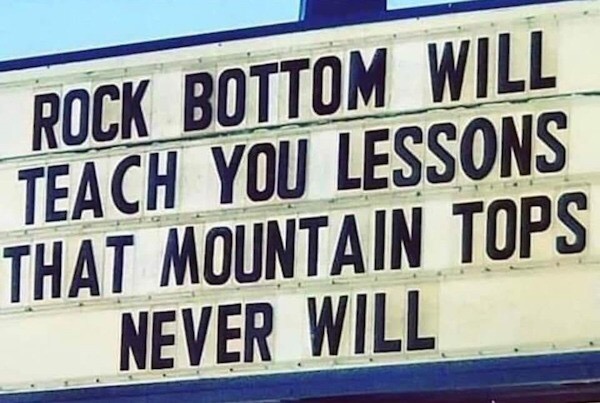 Parting Shot
Thanks to Don of Kelowna, B.C. who shared this.