Raoul's Two Cents: September 2, 2022
Warning: A little politics and religion
One of my neighbors has 3 kids who lack discipline. Their garage is piled up so high with junk that they have to park their 3 vehicles outside. The neighbors right beside them have complained about the constant noise. Once, I witnessed the stressed-out Mom being carried away in a stretcher by the Paramedics. Their violation bills are piling up. But they don't seem to care. There is no adult in the house. Their problems just get bigger and bigger.
Reminds me of the overly sensitive world we live in. Do you see it too? The depth of corruption, the illogical rhetoric of our leaders and the approval of our misguided youth never ceases to astound me. Their decisions are ruled by politics and emotions. What will it take to make them admit the flaw in their worldview? What do you expect when you take out the rules, take out the Ten Commandments, the fear of God? They've been trying to fit a square peg in a round hole for the longest time. Dream all you want but It's impossible to work. There is no discipline. There is no justice. There is no adult in the house.
"In those days Israel had no king; all the people did whatever seemed right in their own eyes."
— Judges 17:6
Perhaps we can learn something from a mother hen.
If you've been following my emails since summer time, you'll remember that I was in a farm in Dalipuga, Philippines —- I learned to love a Mother Hen and her 11 chicks. I witnessed the babies' birth and I fed them rice every morning and afternoon. It was fascinating that minutes after coming out of their shells, they were already foraging for food.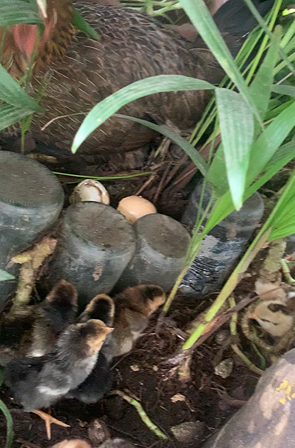 At first the Mom was so protective of her chicks that she would shoo her chicks away whenever I got within arms length of them. But slowly, she learned to eat from my hands. These critters are super smart. Mom would crane her neck up to spot me several yards away; then she would rally her her little family near me to get their morning treat. It's amusing to watch the greediness of these creatures. Only the mother would cluck and announce where the food was. But the little ones? When they get a cluster of cooked rice in their beaks, they scurry away from the rest of the crowd to enjoy their treasure alone. You work hard, you eat and you live.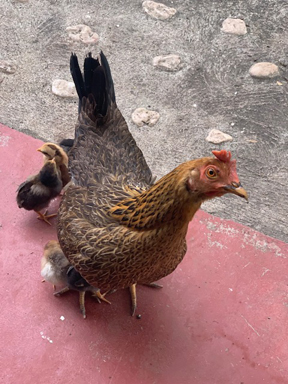 Sadly, her chicks started to die off. Each morning I would count how many chicks survived the night. According to Tata (our family helper) the first few weeks are critical because the scrawny chicks get sick from the cold night air. You see, at night, the Mom would nest in the middle of the open, chilly, field to avoid getting eaten by the rats.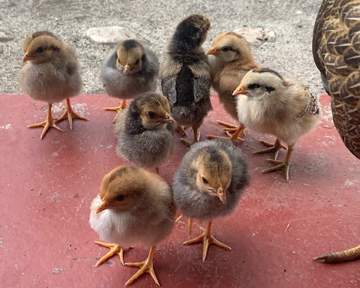 One morning, I noticed one of the chicks was just standing a distance away from the others. Its eyes were sleepy and it seemed to be breathing erratically. I picked it up and tried to shake out the fever but to no avail. I knew that if there was anyone who could help, it would be the mother. So I put the sick little thing in the path of its Mom who was headed towards me.
To my surprise and horror, the Mom not only walked past her chick but stepped on its limp body as if to say, "I don't have time for you. Go ahead and die."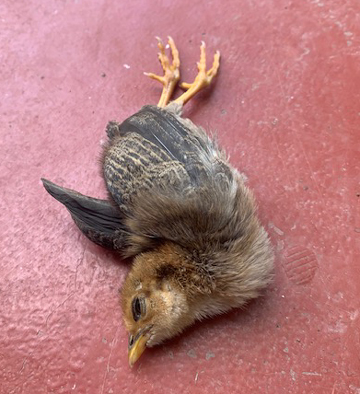 My initial reaction was disdain for this hen. But then I realized, there was nothing she could have done. Someone's gotta make those tough decisions. Block out the emotions and this was the practical response. Even the other chicks didn't even look at their fallen sibling and scampered away minding their own business looking for more food to survive.
Life is cheap in the farm. It's emotionless but it's practical … and it works.
Of course, this is just me. TGIF people!
Raoul
"O Jerusalem, Jerusalem, the city that kills the prophets and stones God's messengers! How often I have wanted to gather your children together as a hen protects her chicks beneath her wings, but you wouldn't let me". — Luke 13:34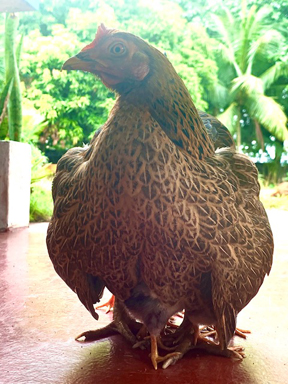 JOKE OF THE WEEK
Thanks to Ed of Studio City, LA, CA

PARTING SHOTS
Thanks to Ed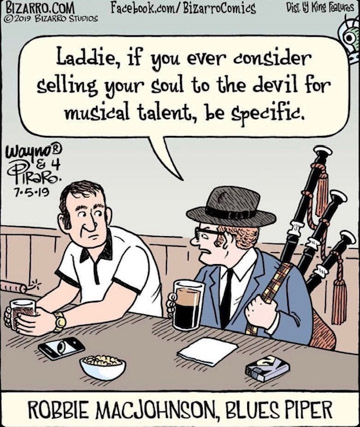 Thanks to Naomi of N Hollywood, CA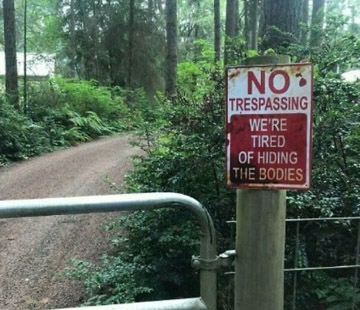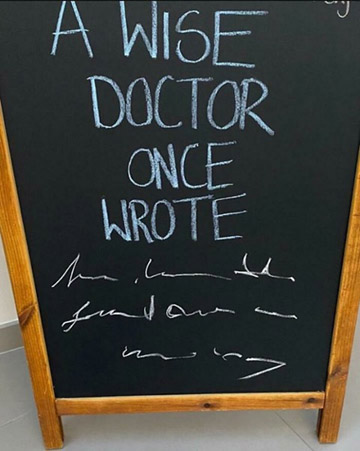 Thanks to Tom of Pasadena, CA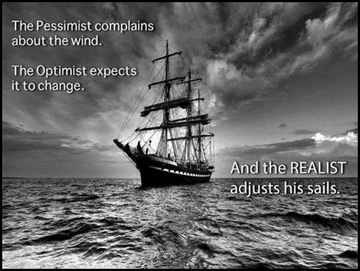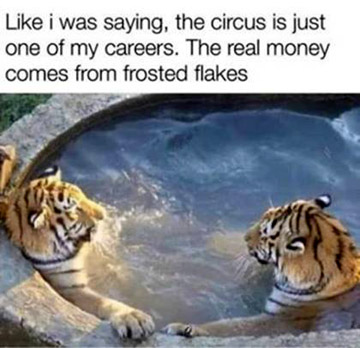 These I found.