Raoul's 2 cents
A Parking Spot
[This article is a little religious so skip to the jokes if it makes you nervous please.]
There's a joke about a woman looking for a parking spot during the frenzy of a Christmas Shopping. It's so crowded that she makes a desperate deal with God: "I promise to give up my bad habits, forgive all my enemies and start going to church if you grant me a teenie weenie space." Suddenly a spot opens and she looks up and says "Oh, never mind God, I found one!"
Many of us experience a miracle and we never even know it.
I don't want to harp on my recent illness but it would be a crime if I didn't thank you for your prayers. They truly helped in my most painful moments. For those who don't know the history of my remark, I'll try to explain as concisely as I can.
Almost 2 months ago my blood pressure (BP) went up and, because of the pandemic, I had to meet my doctor via zoom. My regular doctor was unavailable so a temporary doctor stepped in. She looked like she was still in intern school and I had little confidence on her prognosis. This "Doogie Howser" gave me 4 times my regular dosage of my BP medication. I reluctantly followed her advice. In a few hours, I got all weird inside — naueseuos, weak, muscle aches, exhaustion, chills — it was as if well-mannered Dr. Jekyll was convulsing into the sinister Mr. Hyde. Sure my BP went down but oooh! my body turned into a useless shell. I was literally thinking "is this where it ends?" My wife rushed me to the Urgent Care and then the Emergency Room. I was in pain but at least I wasn't gonna die.
I scheduled a second zoom meeting with my regular doctor and I complained that I was too weak to even turn over in bed without difficulty. I would wake up with frozen fingers difficult to bend. I couldn't work. A few minutes on the computer and I needed to rest. The doctor feared that I developed fibromyalgia and I would have muscular aches for the rest of my life. I researched on how to cope with the disease only to find there is no cure. I would never play the guitar again, I would never sing again … my squiggly writing told me I would never draw again. I blamed that young doctor who triggered my failing nervous system.
(I do have to mention that I could barely walk when I went to Dr. Wendy, a skilled chirpractor, who put my aching bones in place and allowed blood to flow correctly. She was amazing.)
Here's the twist. What I thought was the Kiss of Death from the overdose turned out to be a blessing from God. Doogie Howser gave me a Matrix choice — the BLUE pill (weeks of nausea) or the RED pill (a heart attack or stroke and open heart surgery) — and I took the BLUE pill. I only now understood why they gave me an EKG and a brain scan. They were looking for a blockage. I should have had a heart attack.
My daughter (a nurse) said after living with abnormal hypertension all my life, my body was just adjusting to "normal." I've waited patiently for almost 2 months since the start of my demise and today I went to my cardiologist for my cardio echo test (no results yet but I feel good about it). I believe I'm back! BP is OK and no more muscular pain. A miracle touched my tired body. God gave me a parking spot.
We have an amazing God who listens and answers prayers … YOUR prayers. I mean it guys, thank you.
TGIF people!
Raoul
Thanks to Art of Sierra Madre for this timely gag.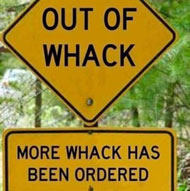 ---
Thanks to Bernie of Fairfax, Virginia for this joke.

---
Video of the Week
Thanks to Mel of Washington, DC who shared this video.
Somehow, working and slaving for retirement for
that Ferrari doesn't cut it.
---
Parting Shots
Thanks to Debbie of Moreno Valley, CA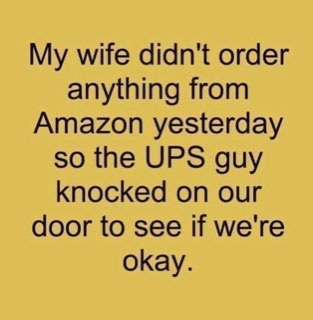 ---
Thanks to Mel of Washington, DC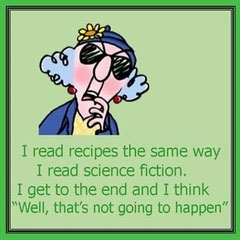 ---
Thanks to Naomi of N Hollywood, CA.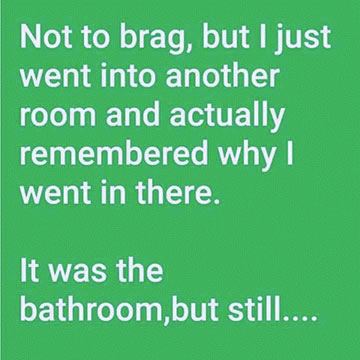 ---
Thanks to Peter Paul of South Pasadena, CA