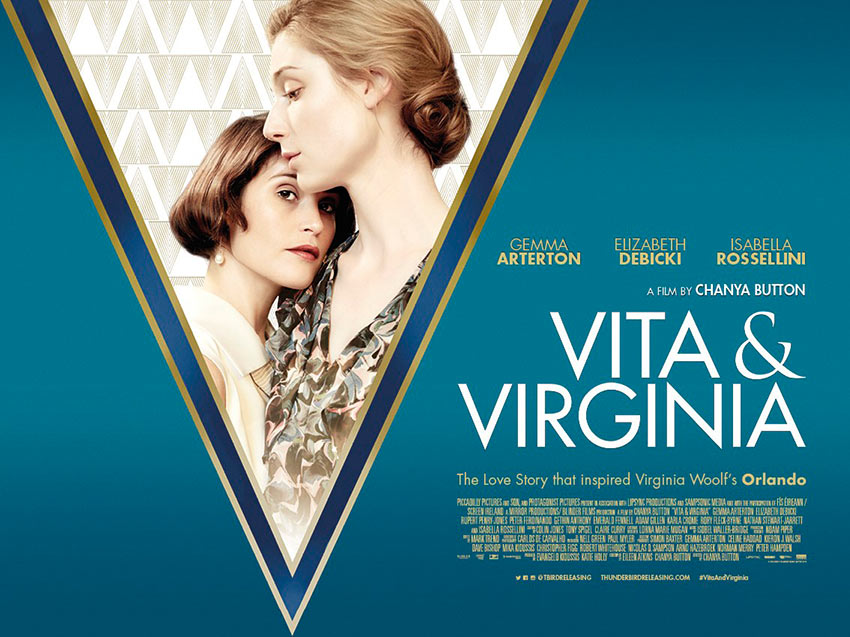 While I generally don't begin a review citing production values, I'm compelled to send a love letter to Chanya Button both for the screenplay, co-written with Dame Eileen Atkins, and for her delicate, but commanding direction of this historic, fascinating true story.  Servicing the script with the eye of a fine artist, Director of Photography Carlos de Carvalho, created a highly textured, moody look to the film with each meticulously shot scene a stand-along museum quality painting capturing the lifestyle and times of the bohemian high society of 1920s –  the backdrop for the legendary story of two of the most successful 20th century writers – Vita Sackville-West and Virginia Woolf.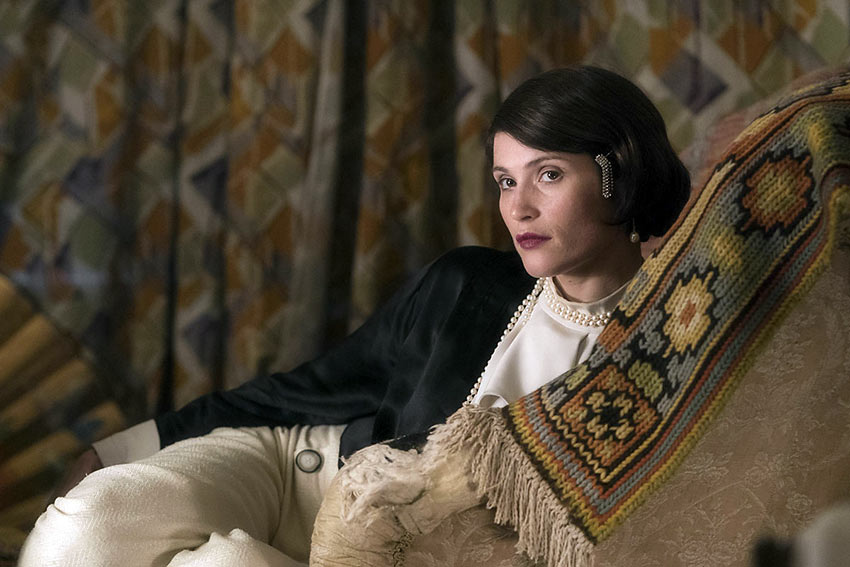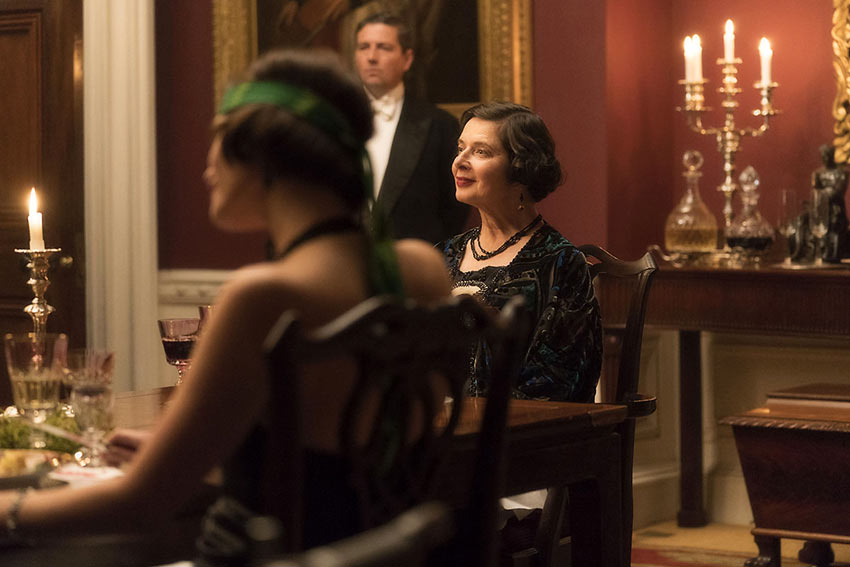 Socialite Vita, played to perfection by Gemma Arterton, captures the essence of her character who is essentially a sexual predator flaunting dalliances with delight.  Her mother, Lady Sackville, played with steely perfection by Isabella Rossellini, is disgusted by her behavior and informs her renegade daughter that if she publishes her latest book, all future funds will be cut off.  Vita tries to defend herself saying that she dressed up like a man for research purposes, but her excuse falls on deaf ears and at the risk of being cut-off, she stops the printing of the book.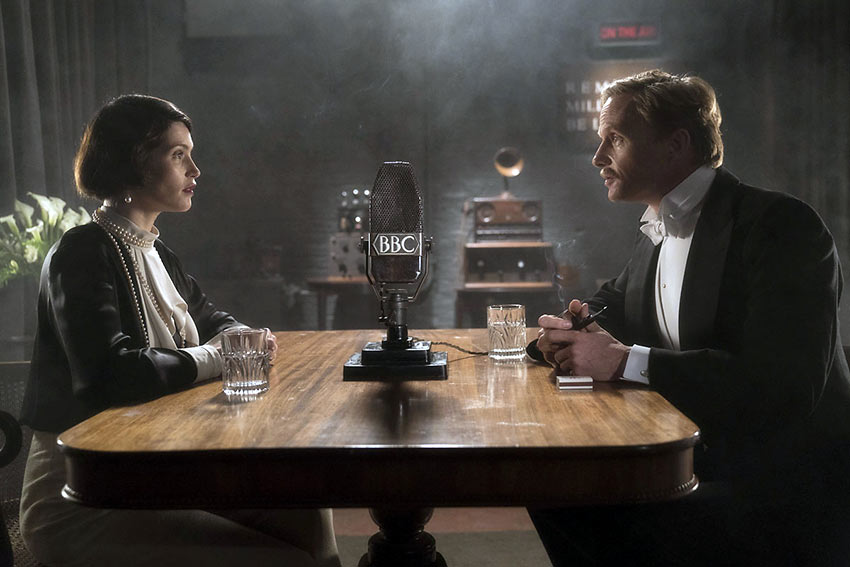 Vita's husband Harold Nicolson, well played by Rupert Penry-Jones, is a kind, considerate man who understands his wife's sexuality and generally rescues Vita from her latest paramour.  He is a diplomat and needs her to pretend that she is a devoted loving wife, which she reluctantly does, while at the same time indulges her sexual desires for women.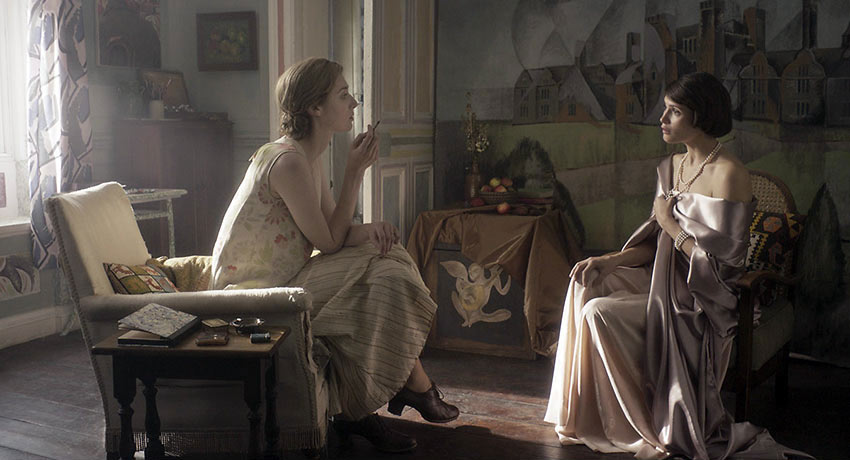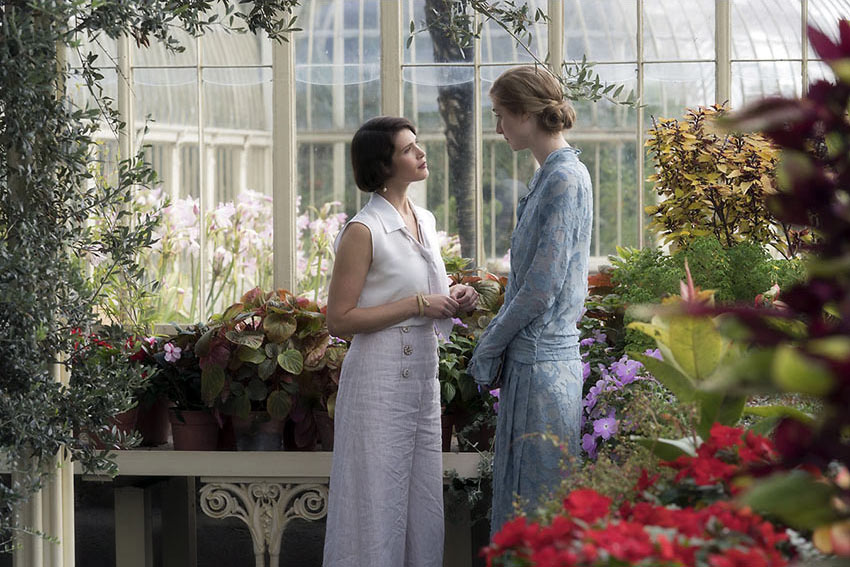 At a party, Vita sees the enigmatic Virginia Woolf, played to perfection by Elizabeth Debicki, who mines the deepest recesses of her character's psyche capturing her nuances and insecurities. She is dancing and their eyes lock on each other. Virginia asks Vita why her books sell more than hers and Vita quips, "Popularity is never a sign of genius."  Immediately smitten with the elusive famous writer, Vita asks if she would go away with her, which Virginia initially declines. With her hooks set out to capture the seemingly troubled famous writer, they begin to exchange letters and in one scene in a greenhouse bursting with a profusion of vibrant, glorious colors, Vita gives her prey a pair of matching sunglasses. There could be a metaphor here perhaps looking through the world through tinted glasses.  Although the attraction is growing, Virginia resists the famous author's advances and is constantly beset with the thought that something is wrong with her. Virginia's devoted, most understanding husband Leonard Woolf, wonderfully played by Peter Ferdinando, who, despite knowing his wife is probably bisexual, is protective of her well being. It is interesting that each of these women have husbands who adore and protect them and when necessary, accept their attraction to the same sex.
Overwhelmed with her infatuation with Vita, Virginia suffers a nervous breakdown.  Her doctor thinks her writing is causing her problem commenting, "Women can't cope."  Vita tries to see Virginia but the family does not allow it.  She tells them she would like to take Virginia home with her to restore her health.  At first they refuse but subsequently agree to her proposal.  In a beautifully crafted scene, they finally make love. Vita wants her newest paramour to leave her husband and run away with her but Virginia says she can't because "Leonard keeps me grounded and I love him."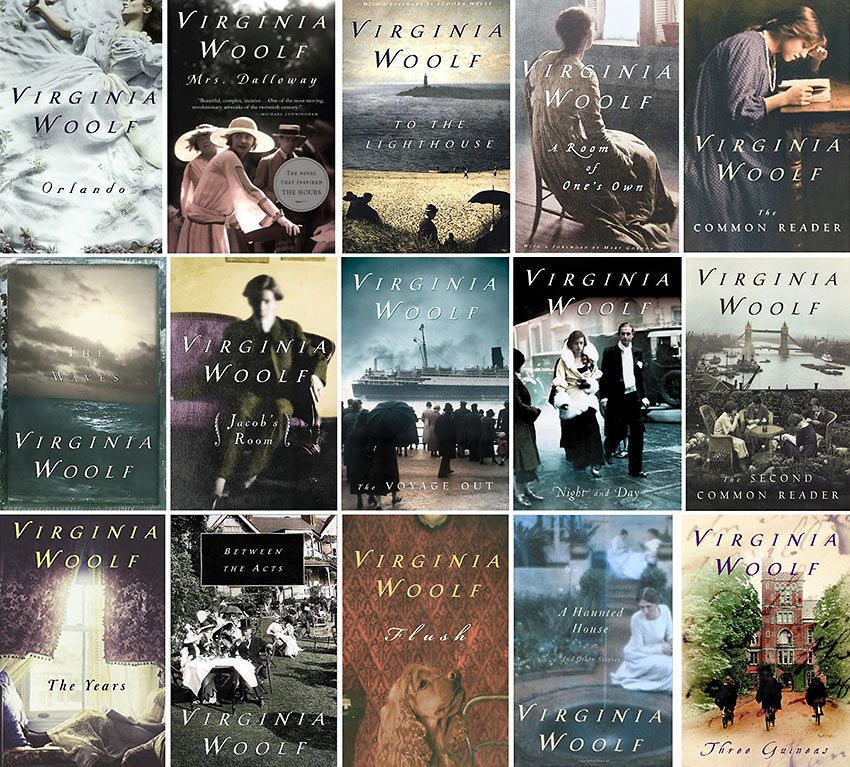 In an emotional, but somehow transformative moment for Virginia, Vita arrives at a gallery opening arm in arm with Mary Campbell played by Thalia Heffernan.  The shock of seeing them together drives the vulnerable writer to the edge of a river and for a moment it looked as though she was going to commit suicide.  But instead, Virginia uses Vita as her muse to create a new character who begins as a man and transforms into a woman or as she puts it, "The story of a hero who turns out to be a heroine."  The title of the book was "Orlando," which, like most of her books, was a literary success.  Writing the book was a cathartic experience and as a result, the attraction to Vita takes on a different complexion.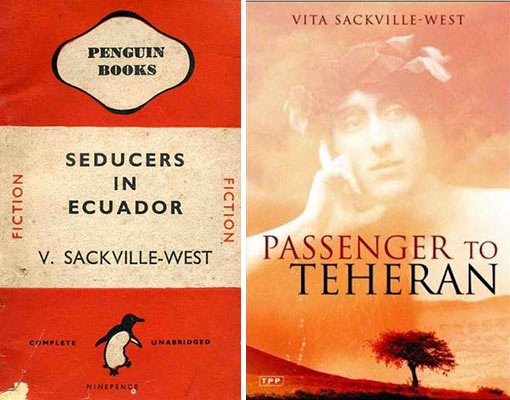 Vita & Virginia is director Button's second film. It is a stunningly crafted period piece with a compelling narrative, lush costumes, bucolic settings, a talented cast, each of whom delivers a fully actualized performance, all elements guided through her skillful direction.  After making several short films, she moved into features with her first film, BURN BURN BURN, winning multiple awards from film festivals around the world, making its U.S. premiere at the Seattle Film Festival.  Let's hope this gifted auteur has a third film in the works.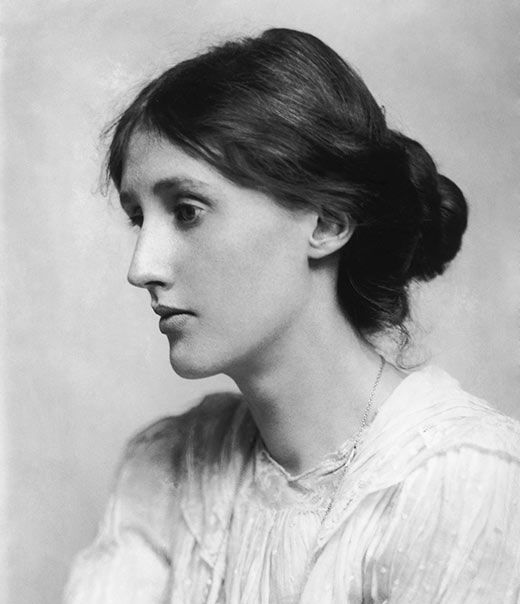 Vita & Virginia
Director:  Chanya Button
Screenplay: Eileen Atkins & Chanya Button
Studio:  IFC Films
Producers: Katie Holly, Blinder Films; Evangelo Kioussis, Mirror Productions
Director of Photography: Carlos de Carvalho
Editor: Mark Trend
Production Designer: Noam Piper
Composer: Isobel Waller-Bridge
Art Director:  Neill Treacy, Natalie O'Connor
Costume Desiner:  Lorna Mugan
Set Decorator:  Therese O'Leary
Genre:  Drama, Romance
Language:  English
Running Time:  110 minutes
Rating:  NR
Vita & Virgina available On Disc/Streaming
**Woolf's most famous work beside "Orlando," is the book-length essay "A Room of One's Own."