Guide to Christmas in London: Festivals, Events, Things to Do
Courtesy Laura Porter
Leave it to London to have one of the most festive atmospheres for Christmas. The British city goes all out with large light displays, towering Christmas trees, pudding races, ballet performances, and cheerful holiday markets selling local handicrafts and treats (including many mulled wines). Make sure to plan your trip in advance to make the most of Christmas with the Queen.
Every winter, outdoor ice skating rinks appear all over London. Most rinks operate from mid-November to mid-January and many stay open late into the evening. A number of rinks host special events throughout the holiday season, and you can rent skates at many of them.
The annual Winter Wonderland pop-up in Hyde Park has the UK's largest open-air skating rink (next to the Victorian bandstand). The carnival-like atmosphere includes fairground rides, traditional German beer halls, a circus, food stalls, grottos, and 200+ Bavarian-style wooden chalets selling gifts and trinkets. You'll also find ice skating rinks outside some famous historic sites, such as Somerset House, the Tower of London, and Hampton Court Palace.
London lights up at Christmas. It's definitely worth visiting the big stores on Oxford Street and Regent Street in London's West End, where window shopping under the lights won't cost you a penny. The display comes on nightly beginning in early November.
Oxford Street's lights go on November 6, 2018 and Regent Street will debut its displays on November 15, 2018. The Brunswick Centre near Russell Square also hosts its own Christmas extravaganza on November 7, 2018, with live music from West End performers and gospel choirs, plus stilt walkers and other entertainment.
Norway gifts London with a huge Christmas tree for Trafalgar Square each year as a thank you for the country's help during World War II. The tree typically reaches more than 20 meters high and averages between 50 and 60 years old.
The lights come on in the evening on the first Thursday in December. The tree usually stays put until the Twelfth Night of Christmas on January 6, when it gets dismantled and carted off to be chipped and composted.
You can meet Santa in London's department stores, including Harrods, Selfridges, and John Lewis. Sit on Santa's knee and tell him what you want him to bring you for Christmas. Of course, he prefers to meet small children, but Santa welcomes everyone from early November through Christmas Eve.
Shopping becomes a national sport throughout December, and Christmas markets and fairs pop up throughout the city during the holiday season.
The English National Ballet Christmas season has included The Nutcracker since 1950. Set in a world of frosty Edwardian elegance designed by Peter Farmer, this captivating production takes audiences on an enchanting journey with Clara, her Nutcracker doll, and the magician Drosselmeyer. From December 13 to December 30, 2018, the English National Ballet's dancers will bring to life Tchaikovsky's eternally popular score.
A long English tradition of pantomime theater has men dressing as fat ugly women and women starring as the lead "boy." With great audience participation and shouts of "He's behind you!" when the protagonists can't see the antagonists, it promises to be a fun time for the whole family. To celebrate its 20th anniversary, the Hackney Empire will present Aladdin for Christmas season performances from November 24, 2018 through January 6, 2019.
On a Saturday morning in December, about 150 race contestants wear fancy dress and run around Covent Garden while trying to balance a Christmas pudding on a plate. Obstacles such as balloons full of flour make it even more fun to watch. Logging its 38th year, it's a charity event to raise money for Cancer Research UK. It will be held on Saturday, December 8, 2018.
Each year, the Geffrye Museum's 12 period rooms are decorated in authentic festive style, providing a magical glimpse into Christmases of auld lang syne. From mid-November to early January, the Christmas Past exhibit explores the origins and meanings of some of the more common Christmas customs, from kissing under the mistletoe to decorating the tree and throwing cocktail parties.
Sing Christmas Carols
Christmas carolers from around the country come to​ Trafalgar Square for two weeks in mid-December. More than 40 carol groups sing for an hour beneath the Christmas tree to raise money for charities. Performances occur between 4 p.m. and 8 p.m. on weekdays, and 2 p.m. and 6 p.m. on weekends. There is no performance on 15 December. Expect to hear classic Christmas songs like Deck the Halls and Ding Dong Merrily on High.
Norway's Best Kept Secret Revealed in 50 Degrees North's New Signature Tour for 2019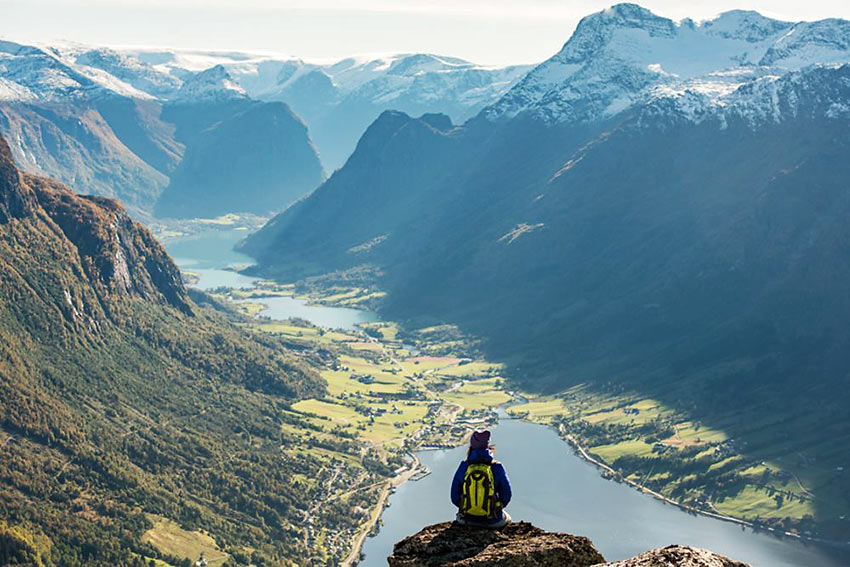 Nordic Travel Specialist, 50 Degrees North, has introduced an innovative new 8-day tour for 2019: 'The Western Fjords of Norway'. Although largely unknown to international visitors, the Western fjords are a rare gem: The landscape is pristine and exceptionally beautiful even by Norwegian standards!
However, the landscape is not the only factor that makes 'The Western Fjords of Norway' tour exceptional. It's the ease to access such a unique and remote region without having to face peak summer traffic. This journey takes travelers off the beaten path as it showcases sites that aren't known by many travelers. 50 Degrees North eases the experience by offering private transportation to the various sites in the comfort of a spacious and yet intimate minivan (1 to 12 people) which offers safety, flexibility and convenience, more so for solo travelers.
"The Western Fjords of Norway' is designed for people who wish to see a more authentic Norway while still visiting some of the most breathtaking locations that Norway has to offer", said Tietse Stelma, 50 Degrees North's CEO and co-founder. "The most famous routes in Norway get very crowded, and we recognise the importance of introducing travelers alternatives routes and lesser known experiences", added Stelma.
The self-guided tour starts from Bergen and finishes in Ålesund. In between, travelers get to join the locals on a spectacular coastal ferry ride from Bergen to Måløy, followed by a 3-day minivan journey through the fjords with the picturesque village of Loen as the main base from where to explore nearby glaciers, waterfalls, as well as local history, food, and culture. The last leg of the journey follows the Hjørundfjord, a stunning fjord surrounded by lush forests and small, scenic villages. For those in search of a more authentic Nordic holiday, this is an itinerary not to be missed!
The trip runs weekly from May to September with fixed departures from Bergen every Friday. It can also be combined with its sister tour, Beautiful Norway, thus making it the ultimate 14-day tour across the fjords (5995 AUD / 4395 USD per person).
More information on 'The Western Fjords of Norway' tour