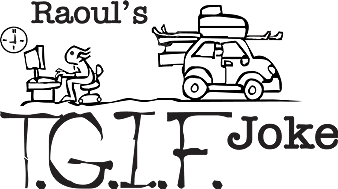 October 13, 2017


Friday the 13th
It's Friday the 13th. Shouldn't you be running and hiding somewhere?
Let's face it, we live in a world full of silly superstitions. I used to fear this day when I was young. But I've walked under ladders, broke mirrors, petted black cats, owned a rabbit's foot, spilled milk and opened umbrellas inside the house — and nothing especially good or bad has happened to me. No thunderbolt and lightning, very very frightening …. Mama Mia! Mama Mia!….
Dude, we better let that foolishness go! Let it go! Go! Go!
You'd think modern man would have eliminated this silly notion of good and bad luck but no … It's still all around us. We see this strange behavior especially during this season of Halloween. People just love to scare and be scared.
Real estate is one industry that is highly superstitious, I mean, when was the last time you got off the 13th floor elevator? Probably never, huh? When was the last time you saw a house numbered 13?
In Japan, one of the most modern countries in the world, you will find all sorts of strange homage to trees, rocks and carvings. And they celebrate rituals and parades to ward off evil spirits. And the kids love it. And the parents encourage it. And the cycle continues.
I don't think they really really believe that stuff. To them it's a game (at least it looks like it). it's more of a tradition than anything. So why do they do it? Could it be that they're "stacking the deck" — covering all the bases?
In some gatherings there are people who rub handkerchiefs on inanimate objects in the hopes that by some inexplicable metaphysical and molecular level the stars will align and good luck will come down from heaven and bless them. They may not believe it entirely but they justify that there's no harm in doing this — "who knows? It just might work," they say, "we might just get lucky." Should we believe in luck or should we believe in blessings?
It's a confusing world. And I am not one to tell you what to believe. I just want us to look at the mirror and observe the silliness of some of our traditions. It may be fun but how is that affecting our kids?
Friday the 13th? It's just a day and a number. Nothing else. It's just another day blessed by the Lord.
"And God is able to bless you abundantly, so that in all things at all times, having all that you need, you will abound in every good work."
— 2 Corinthians 9:8
TGIF people!
A Contractor Goes to Hell

TGIF Videos

Extravagant Beer Ad
Sent by Tom of Pasadena,CA
Hey, don't think I am asking you to drink. This is just a fun video. More amusing than funny. Super cool.

Drug Smuggling Truck
Sent by Tom of Pasadena,CA
Look at the lengths drug traffickers go through to transport their wares.

Card Trick
Sent by Naomi of North Hollywood, CA
This magic trick was developed after the terrorist attack in Paris.
Parting Shot

Thanks to Don of Kelowna, B.C. who provided this photo