By Jim Boitano, Photographs by Vanja Stegic.
I have spent much of my life first 17 years of life dreaming about the boulevards of Provence and street cafes of Paris. I ended up instead as an exchange student in an industrial town in the coal and steel region of in Lorraine, France. But that didn't daunt my love of travel.
I've returned to Europe a couple dozen times since, returning nearly every year to add a new country or destination to my list. In the spring of 2023 I hit a personal goal: to visit every sovereign country in Europe. The last one on the list was Portugal (via the island of Madeira).
Now that I've hit the 4 corners, I'm trying to fill in the blanks. I've never been much of a London-Paris-Rome kind of guy, and would much rather find himself amidst the natives of an end-of-the road Dutch village or roaming through the border regions of Slovenia. With Paris, though, I generally make an exception.
Join me and my friend and photographer, Vanja, as we explore the culture, history, cuisine, as we fill in some of the blanks in Croatia, Hungary, Slovakia and beyond.
Varaždin, Croatia
Varaždin is a relatively small city with a population around 46,946, spread over 13.21 sq miles in Northern Croatia, close to the Drava River. It's about an hour's drive north of the capital city of Zagreb and best known for its baroque and rococo architecture, music and food. Its size was a perfect match for my off-the-beaten-path theme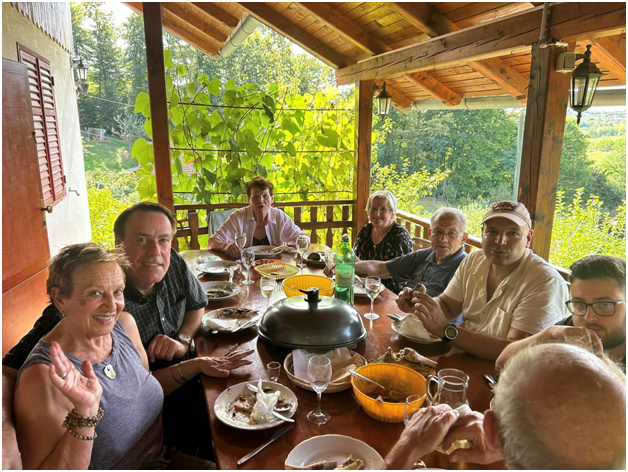 Varaždin City Museum
Varaždin City Museum was founded around 1925 in the premises of the fortress called 'The Old Town.' The basic items of the first permanent exhibition were the objects given to the Museum by Varaždin families.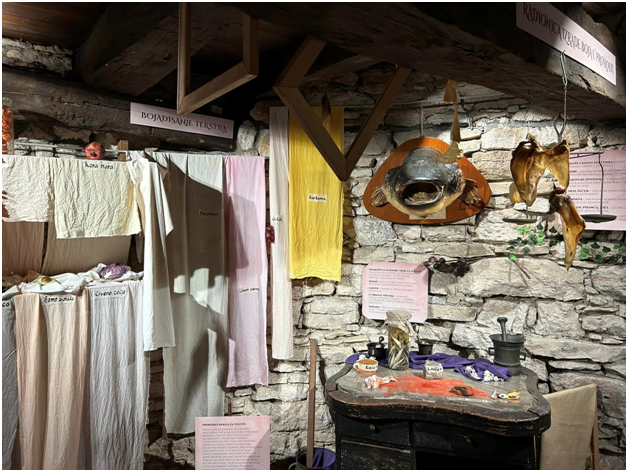 Budapest, Hungary
Straddling the Danube River, Budapest is Hungary's illustrious capital. It is a treasure trove of history, culture, and natural beauty. Renowned for its remarkable architecture, relaxing thermal baths, and flavorful cuisine.
Hungarian dishes often include fruits, such as plums and apricots, cooked with meat or in piquant sauces/stuffings for game, roasts and other cuts. Various kinds of noodles, dumplings, potatoes, and rice are commonly served as a side dish. Hungarian dry sausages (kolbász) and winter salami are also widely eaten. And then there is Goulash, or as Hungarians call it, gulyás, means "herdsman." Its origins date back to the 9th century Magyar shepherds as a simple meat and onion stew prepared in heavy iron kettles known as bogracs. The national drink of Hungary is Pálinka, a very strong traditional spirit made of many different types of fruit.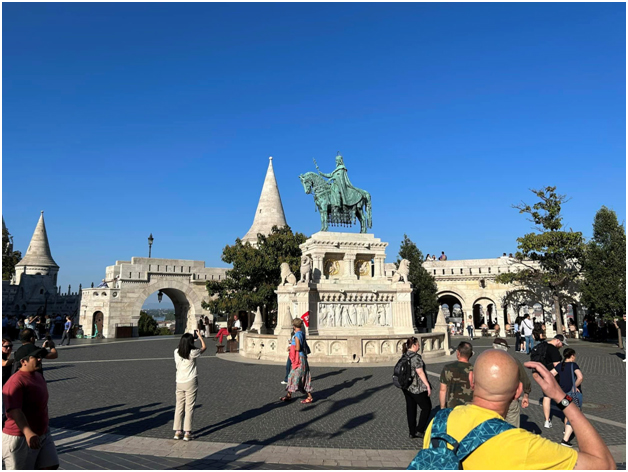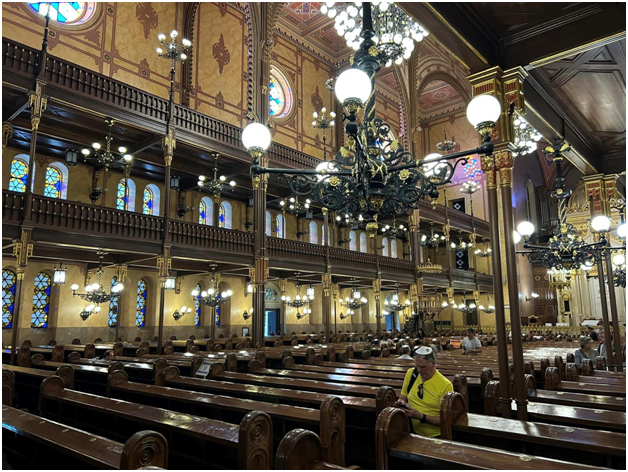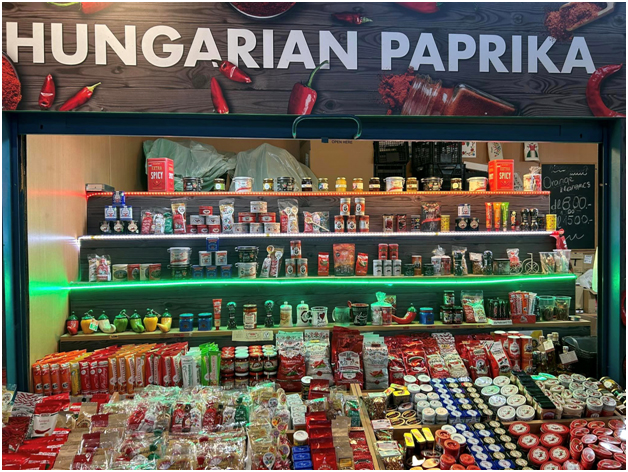 In the 15th century, invading Ottoman Turks introduced a new spice to Hungary, paprika. While the rest of Europe remained lukewarm towards this red chili pepper from the New World, Hungary embraced it and paprika has since become a defining element of Hungarian cuisine. Made from peppers that are locally harvested and then sorted, toasted, and blended to create different varieties. The Hungarian paprika marketed in the US is usually the édesnemes variety, which is "noble" sweet, slightly pungent and bright red.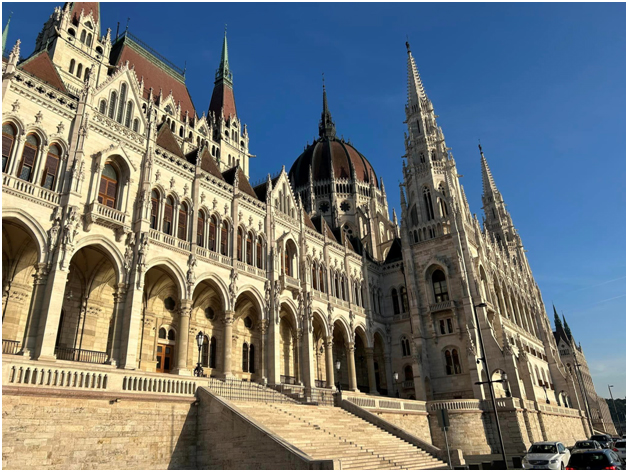 Ptuj, Slovenia
We detoured to Ptuj and Ehrenhausen, then back to Varazdin.
Ptuj, the oldest recorded city in Slovenia, has been inhabited since the late Stone Age and developed from a Roman military fort.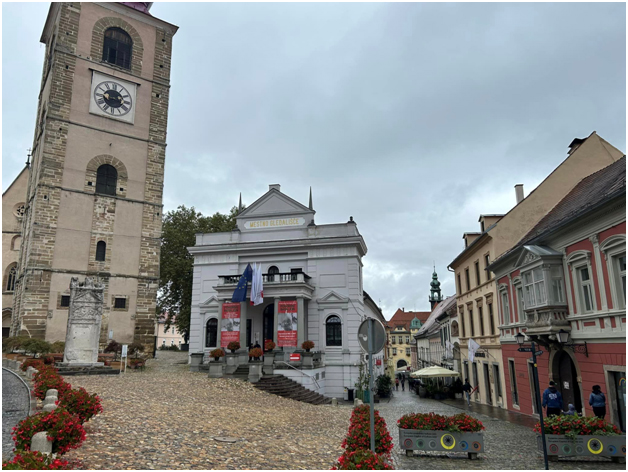 Attractions include, the Ptuj Castle, home to the Ptuj Ormoz Regional Museum which features everything from instruments and arms to traditional masks and striking tapestries; the Dominican and Minorite Monasteries; and the Orpheus Monument, a well-preserved Roman tombstone.
Ehrenhausen, Austria
The mausoleum in Ehrenhausen might be the most significant mark that the Eggenbergs left in the city. They are several buildings where you can spot the family's coat of arms. Most importantly, Ehrenhausen is also the site of the Eggenberg's main fortress. The 16th century building was one of Austria's numerous fortifications that secured the South and the East of the country against the Turks. Beyond mausoleum and fortress, don't miss out on the parish church, a typically Austrian mix of styles. The charming market square invites visitors to stroll around and explore the village.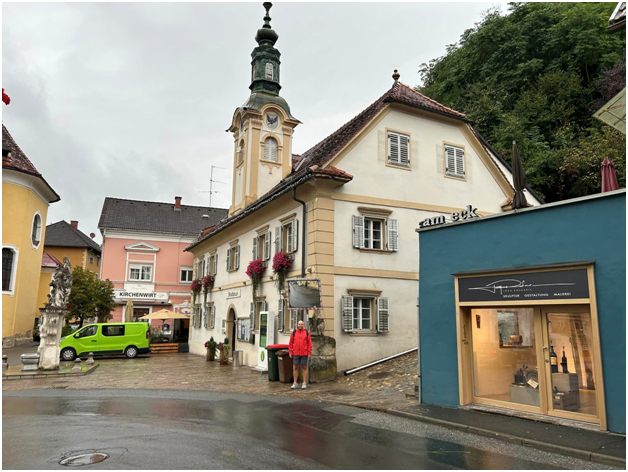 Back to Varaždin in time for dinner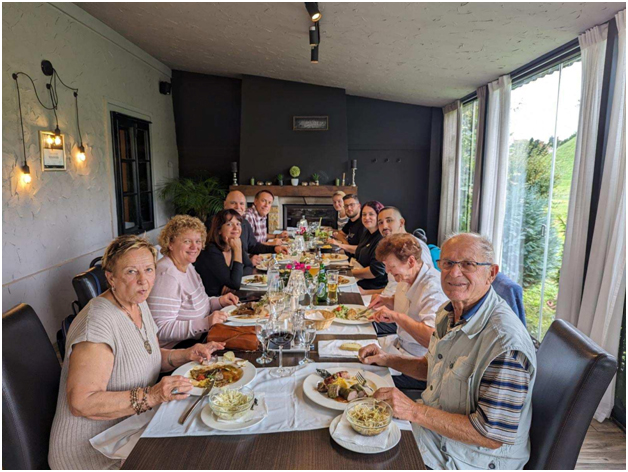 Varaždinsko zelje is an autochthonous variety of cabbage traditionally grown in Varaždin County. The most important property of this cabbage variety is that it can withstand cold winter weather.
It has a bitter and sharp flavor and pungent smell. Because its leaves are durable and elastic, it is traditionally used in recipes that require longer cooking time, such as cabbage soup or braised cabbage with bacon or beef.
Brno, Slovakia
Brno is a stately city and lies in the Moravia region. It is the country's second largest city and serves as the traditional capital of Moravia. It feels very cosmopolitan after sleepier and more rural Slovakia.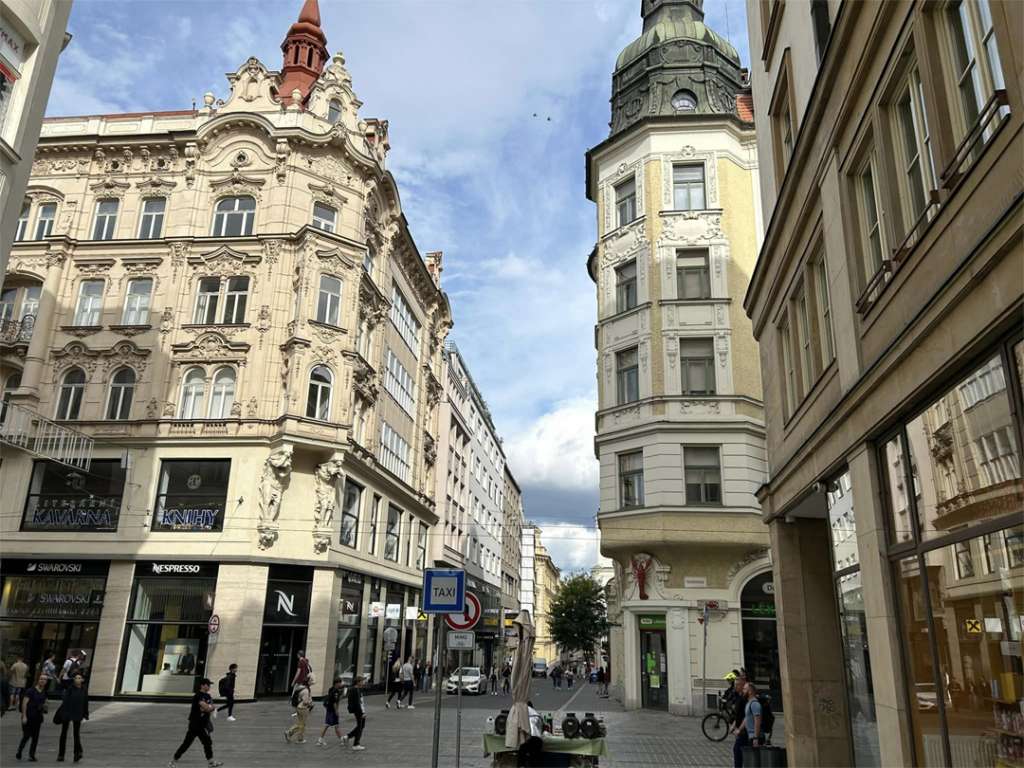 Despite the ravages of past wars, many of Brno's historic buildings have survived, including the churches of St. Thomas and St. James and the Gothic church of the Augustinian monastery. Tugendhat House (1930), designed by architect Ludwig Mies van der Rohe, was designated a UNESCO World Heritage site in 1992. The old town's narrow streets are surrounded by an array of grand boulevards.
Prague, Czech Republic
Greetings from Czechia! We used to say 'Czech Republic' but it is now preferred we use the proper name Czechia. That's ok by me.
Prague, capital city of the Czech Republic, is bisected by the Vltava River. Nicknamed "the City of a Hundred Spires," it's known for its Old Town Square, the heart of its historic core. It is nothing less than a Disneyland Fairy Tale city!.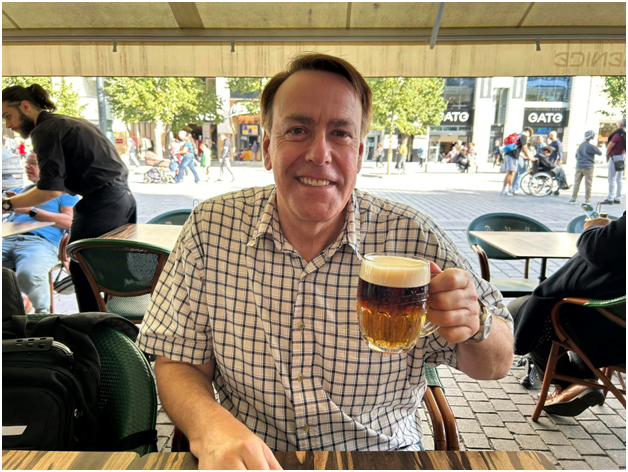 The beer acquires its characteristic aroma of malt grains and a balanced caramel taste through triple mashing. The soft Pilsen artisan water lends it a unique, delicate taste, while the Žatec hops gives it a velvety bitterness. And the malt itself finishes the beer in a golden color.
Beer drinking is ingrained in Czech culture, society and history. So much so, that the beer industry is considered a part of the national heritage.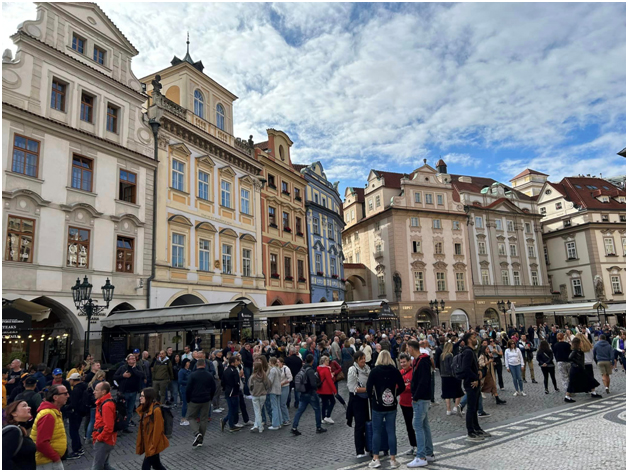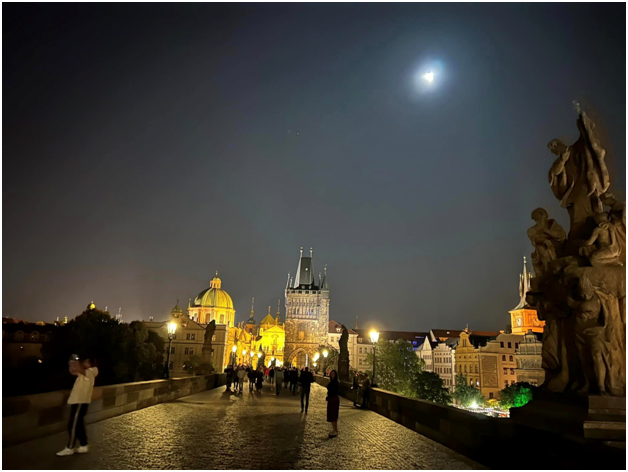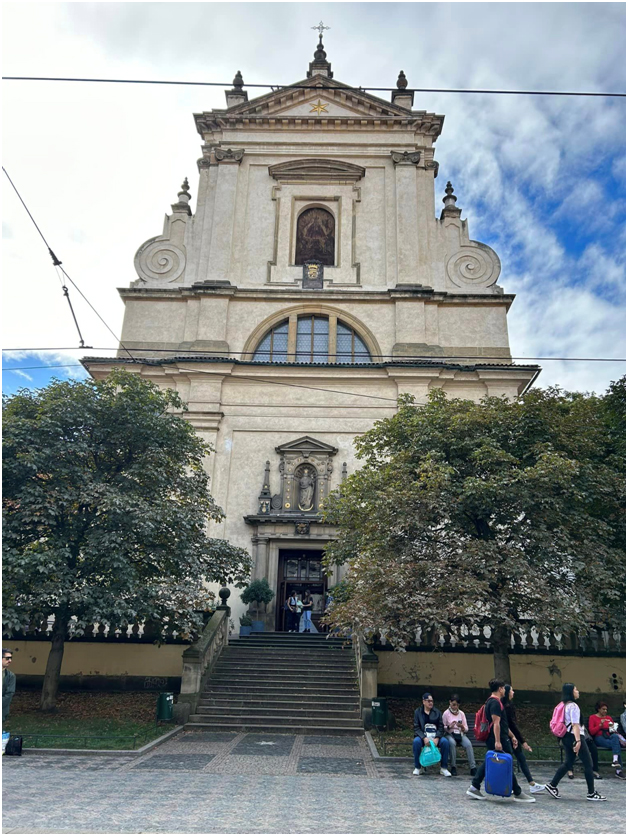 Zakopane is Poland
Zakopane is Poland's main alpine destination and a major tourist center. It's a festive place, teeming with happy visitors.
When we set off this morning, we had no idea we would find ourselves in Poland later that day. That was certainly not on the itinerary. But the gorgeous Slovak Tatra mountains pulled us in and we just kept going north. And suddenly we were in the equally stunning but much more lively Polish side of the high Tatras.
Žilina, Slovakia
Žilina is a city in north-western Slovakia, around 120 miles from the capital Bratislava, close to both the Czech and Polish borders. It is the fourth largest city of Slovakia with a population of approximately 80,000. The name is derived from Slavic/Slovak word žila – a "(river) vein. :Žilina means "a place with many watercourses."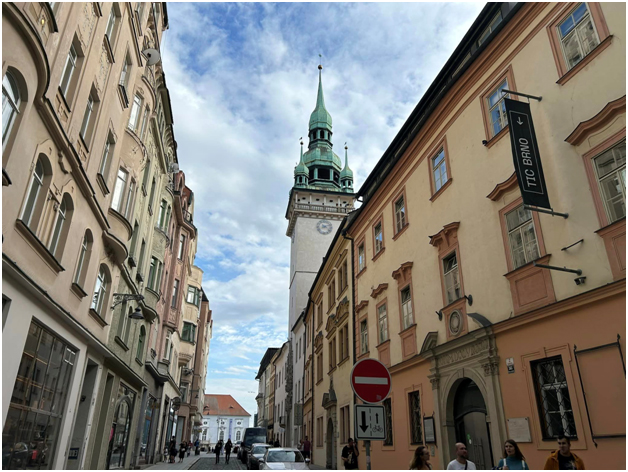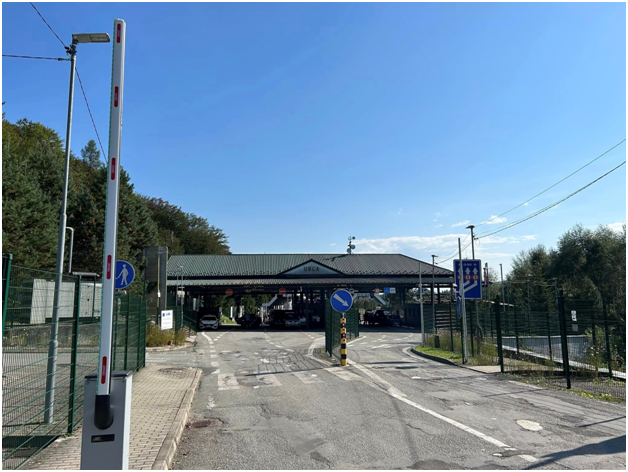 So, no Ukraine today. But the scenery in the extreme east of Slovakia and the Carpathian Mountains made for a nice excursion anyway.