Ever since the 1970's influx of more Southeast Asian people has a curious America questioning: "Just who are those guys?" (a modified quote from the 1969 movie 'Butch Cassidy & the Sundance Kid' when one of them noted the persistent posse chasing them). Relating to this wave of Southeast Asian migrants are questions arising out of both shocking awe and jealousy of how these people can afford to pay cash for real estate, raze older structures and in their place build customized homes.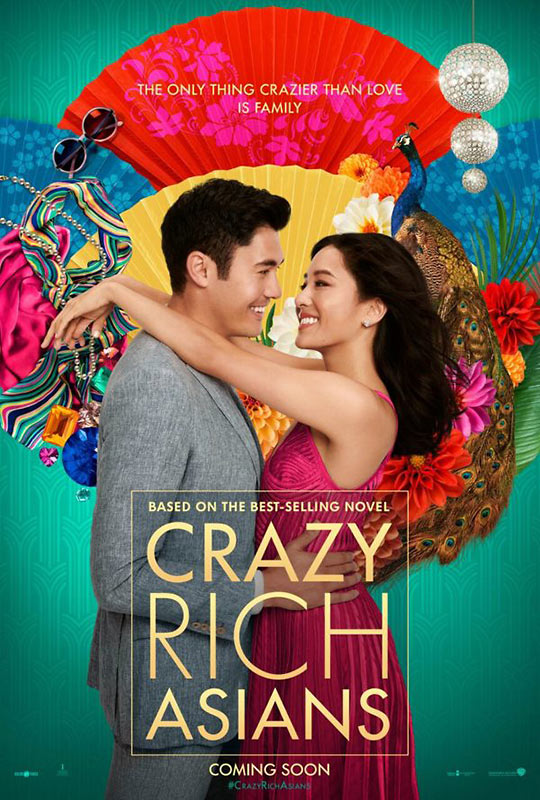 For answers to these, blame the media for fostering the stereotype for Asians and not changing with the times. This new movie "Crazy Rich Asians" portrays the really-rich-until-now quiet yet growing minority. In this movie both old rich and new rich are displayed for us to see.
Indeed, it is a cultural shock and a reality check for the America people. To be precise, is America cash-rich? If we ponder carefully we are not in reality rich as a majority of us are in debt. Unless you own the title to your real property and can put up a few million dollars in cash, you are not truly rich. People magazine has commented that there are rich, filthy rich, and crazy rich (super rich). These individuals are rich in assets including liquid assets.
Temporary putting aside the Asian context of this movie, this is a romcom (romantic comedy) well acted and filmed on location overseas according to the best seller with the same title. This is also an international cast of Asians in a big Hollywood film after 25 years. It showcases the lives of rich Asians whose lives are hidden in plain sight.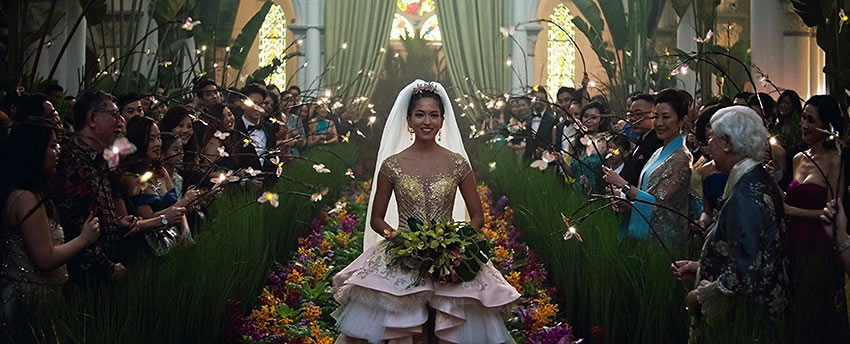 The movie is about a man and a woman in love, who though coming from an Asian ethnic background, still have to work through class differences, cultural differences (one Asian American versus Singaporean-rich ethnic Chinese). If you have the opportunity to read the book, there is a genealogical map of Nicolas Young's family. In fact, the Young name is English and thus to say the Eurasian main character is "not Asian enough" is silly.
Enjoy the love story, the jealousy, the initial rejection by the elders… in the backdrop of the Chinese culture within the context of Malaysia/Singapore today. Yes, we speak English. The Chinese born in the Straits of Malacca which includes Malaysia, Singapore, and Indonesia are highlighted in this movie. They are the wealthy who send their children to good schools and colleges overseas. This explains why they converse in American, British and Australian accents.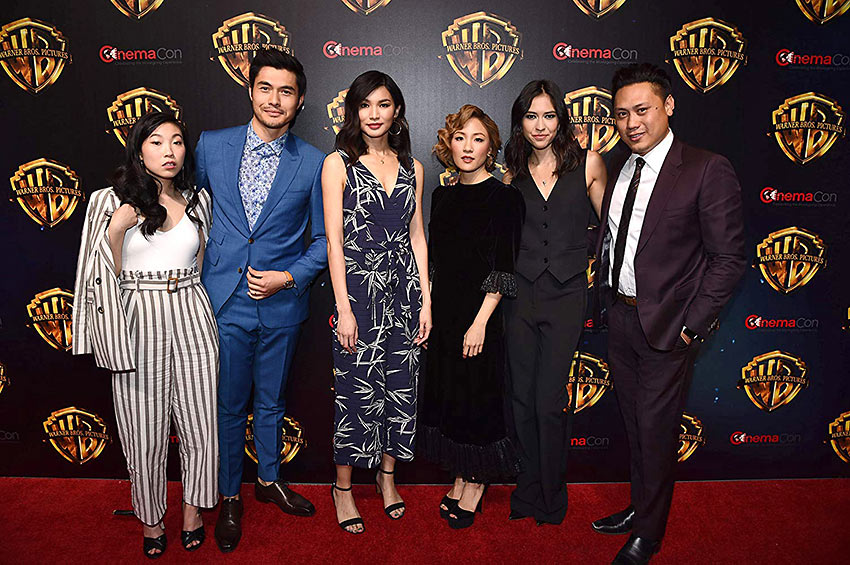 This movie is based on the real world today. Hollywood has finally recognized that there is a complex mix of Asian Chinese who speak English and are wealthy beyond our limited Hollywood exposure.
Enjoy the many tiered good acting… a romantic comedy to boot. A word of advise: Eat first before watching the movie because you will salivate over the food. The range of emotions you may experience include laughter and tears.
HJ Lim, born in Singapore, is an IT professional who enjoys history, music, international food, and observing human nature.