Raoul's Two Cents: July 22, 2022
Hair Today, Gone Tomorrow
So I'm thinking of shaving my head.
I was brushing my teeth in front of the mirror the other night and I saw this patch of skin at the back of my scalp glistening in the reflection. I knew my hair was thinning but I didn't know I was losing that much hair. It was pathetic … reminded me of the Amazon Jungle suffering from years of deforestation.
Suddenly, I'm looking at hair-growing products, wigs, hair extensions, caps, vitamins, hair coloring, etc.. people actually believe those ads! Suckers! This hair business is a multi-billion dollar industry feeding on the vanity of people. "Dude," I said to myself, "face the fact that you're getting old. If a billionaire like Donald Trump cannot regrow his hair, what are your chances?"
Later, I'm looking at our living room and I see a clump of dog hair rolling down the wooden floor like hay balls in the desert. Talk about adding insult to injury. Our two corgis stare at me … snickering like they know I'm breaking the 11th Commandment — "Though shalt not covet thy dog's hair." I'm thinking that maybe I can invent a way to stick those dog hair to the human skull. The inspiration quickly dies when I envision Larry of the 3 Stooges with his wistful side hair.
I look up and ask God why He invented hair in the first place. I remember an anthropology article saying that hair was made to protect the skull — to soften the blows on the head while chasing dinosaurs. Hogwash! If that were true, please explain why some Westerners look like hairy gorillas and most Asians are hairless like the cats of nefarious criminals. Don't tell me Westerners had more blows on their head. No, I think hair was created to gauge how many years are left in this old body. There comes a point in life when you're bald and ugly, when you're as old as me, when you have to accept that you are no longer the tall, dark, handsome, drop-dead gorgeous Adonis. Move over virile Tarzan. Hello pitiful Professor Xavier.
I decide to look at the bright side. I won't have to spend for hair products anymore. I won't have to comb my hair after I shower. When the wind blows, my hair won't get messed up anymore. I wonder: do bald men have dandruff? Do they still go to a barber or do they just shave themselves? Will I need to start buying shoe polish?
How's YOUR hair? Are you aging gracefully or are you searching for that wonder drug for the follicle challenged? Give up the fight, Dude. Come to the dark side … I mean the bright, shiny side! Accept the truth that you were never really beautiful to begin with. No one will notice the transition. Once you were ugly with lots of hair. Now you'll be ugly without hair. Either way, you'll still be ugly. Bwa ha ha ha ha!
Now that my hair is going, I'm beginning to notice my friends' hair. Most have thin hair. Many have white hair. Many dye their hair. Others tie their hair into a bun to make sure the remaining strands hide their bald spots. The smart ones shaved — which is where I'm going. Mr. Clean, here I come!
TGIF people!
Raoul
"I knew I was getting bald when it was taking longer and longer to wash my face."
— Harry Hill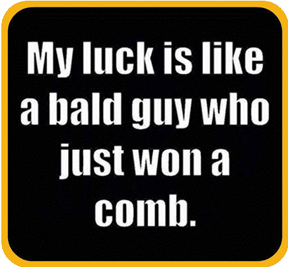 ---
Joke of the Week
Thanks to Art of Sierra Madre, CA for this joke.

Video of the Week
Thanks to Jacqueline of Pasadena, CA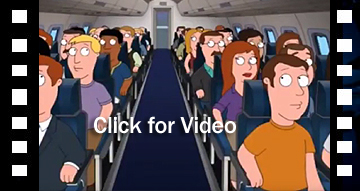 Parting Shots
Thanks to Rodney of Manitoba, B.C.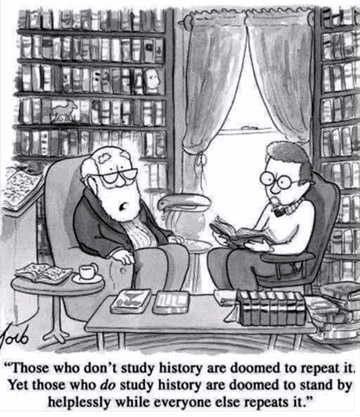 Thanks to Tom of Pasadena, CA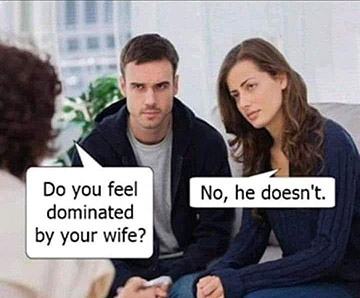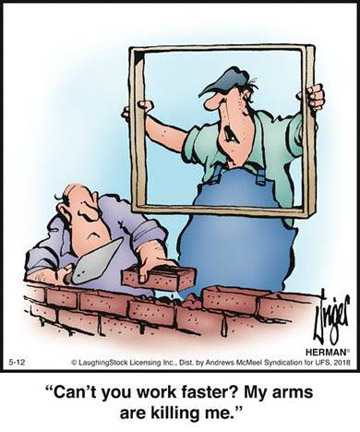 I found these series of baby jokes to remind me of the days when I started growing hair.