Raoul's Two Cents: July 29, 2022
Warning: Religious content
Handwriting on the Wall
Do you remember my rant about the unthinkable, unbelievable, illogical presidential election of Bong Bong Marcos in the Philippines? Sadly, from my personal assessment, even without the widespread cheating, the Filipinos really did vote this uneducated happy-go-lucky dictator's son into power.
On July 22, last Friday, the Sandiganbayan (the special Philippine court overseeing government graft and corruption) decreed that 200 billion pesos that were confiscated from the Marcos dictatorship back in the 80's be returned to the Marcos family due to insufficient evidence. No surprise that with Bong Bong "owning" the government, corruption was expected to follow — the sins of the father emulated by the son. And, true-to-form, the spineless judges decided to end the decades-old lawsuit. Imelda, you can have your shoes back.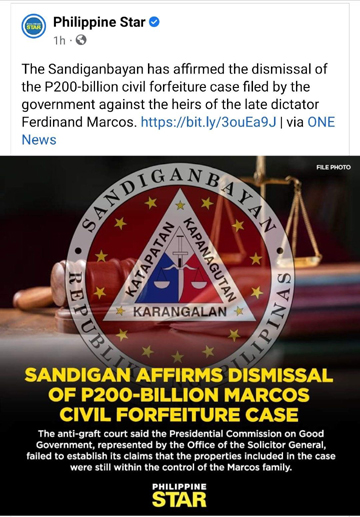 Six days later, on Tuesday, July 26, a powerful magnitude 7.0 earthquake rocked a small village in Abra, Ilocus, Philippines. Lives were lost, buildings tumbled including historic Mission church structures dating back to the Spanish era. The tremor was felt as far as 250 miles away and damage was estimated at $687 million.
I don't know if anyone else noticed a correlation between the earthquake and the dirty activities of the new Philippine regime … but I did. The epicenter of the quake is only 25 kilometers away from the dictator's hometown/birthplace. Essentially, that's right on the bullseye. It's like God pointing His finger on the Marcos family and leaving his "number 7" business card.
Is this a stretch of my imagination? You tell me. Why waste a good lesson from a natural disaster, right? It reminds me of the story in Chapter 5 of the book of Daniel where King Belshazzar, a spoiled, godless, son of a powerful ruler is throwing a blasphemous party — insulting God by using sacred stolen goblets and utensils. In the midst of their merriment, a hand appears out of nowhere writing the words "Mene, Mene, Tekel, Parsin" on the wall. Talk about party poopers!
---
Trembling with fear, King B, calls all his wise men to interpret the message. But these buffoons are clueless. Running out of options, he asks the prophet Daniel to decipher.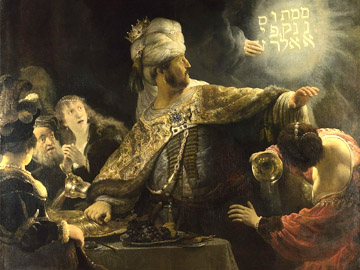 Our Danny Boy, proceeds to give King B the low down. "Don't you remember what happened to your Dad? He conquered civilizations, built the Babylonian Gardens (yeah, one of the 7 Wonders of the ancient world) and he thought he was Mr. Big Shot. But God humbled him. Your Dad lost his mind for 7 long years. He acted like an animal. Ate grass like an animal. His hair and his nails grew long and mangled like a Babylonian rock star. Then, when it was all over, the king gained his composure and understood how infinitesimally insignificant he was compared to the God of the Universe. Good for him. Fast forward and YOU take over Daddy's kingdom. Apparently, you didn't learn diddley doodley squat, did you? And what's with all these sacred gold and silver goblets I see scattered here? Were you doing what I think you were doing? Listen here, Junior. That's it! Congratulations! You signed your own death sentence!"
25 "This is the inscription that was written: mene, mene, tekel, parsin 26 "Here is what these words mean:
Mene: God has numbered the days of your reign and brought it to an end.
27 Tekel: You have been weighed on the scales and found wanting.
28 Peres: Your kingdom is divided and given to the Medes and Persians"
29 Then at Belshazzar's command, Daniel was clothed in purple, a gold chain was placed around his neck, and he was proclaimed the third highest ruler in the kingdom. 30 That very night Belshazzar, king of the Babylonians, was slain, 31 and Darius the Mede took over the kingdom, at the age of sixty-two. —- Daniel Chapter 5: 25-31
---
Years ago a good Christian friend sent me an email about a similar incident. On Feb 23, 2011, Japan approved a "morning-after-pill" that would abort a baby after conception. Days later, on March 11, 2011 the disastrous Fukushima earthquake cracked open a nuclear reactor which destroyed lives and polluted the environment. To this day, Japan is still dealing with the calamity.
To me, the earthquake in Abra, is a clear warning to the godless Filipino officials. It is a warning to us as well. Look at the events around us. Do you see what I see? How did the unacceptable yesterday suddenly become acceptable today? Our value system changes with the wind but God is the same yesterday, today and tomorrow.
Daniel lived to fight another day. He was one of the good and humble guys. God protected him. Which side are you on?
Of course, this is just me. TGIF people!
Raoul
---
Joke of the Week
Thanks to John of Connecticut for this joke.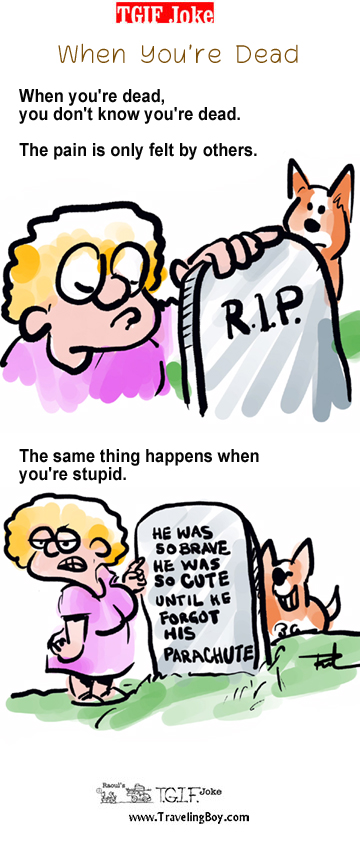 Parting Shots
Thanks to Rodney of Manitoba, B.C.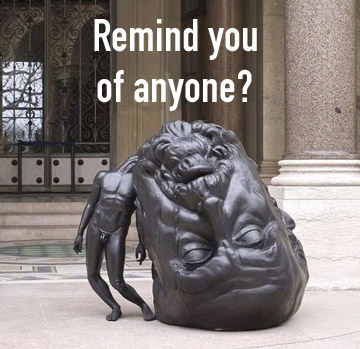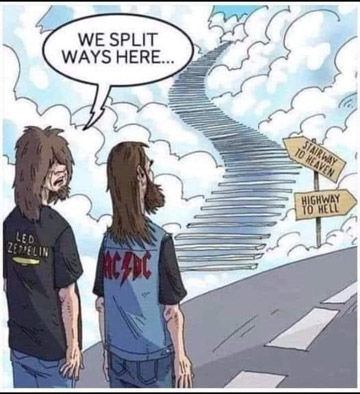 Thanks to Art of Sierra Madre, CA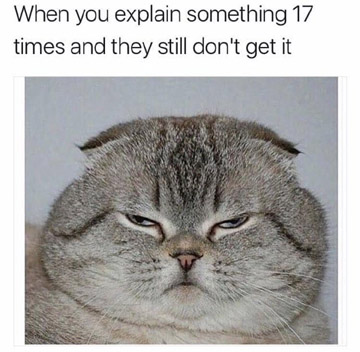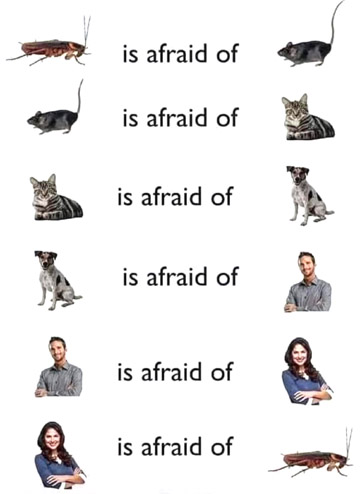 Thanks to Tom of Pasadena, CA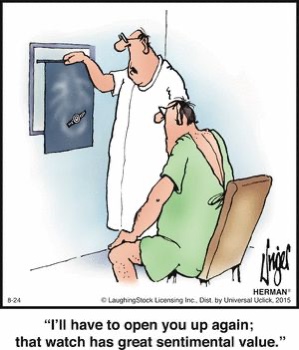 Thanks to Naomi of N Hollywood, CA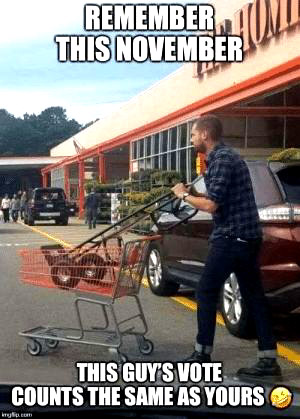 I found these.