Top Horror Films
By the T-Boy Society of Film & Music
Curated by Ed Boitano
From Ed Boitano: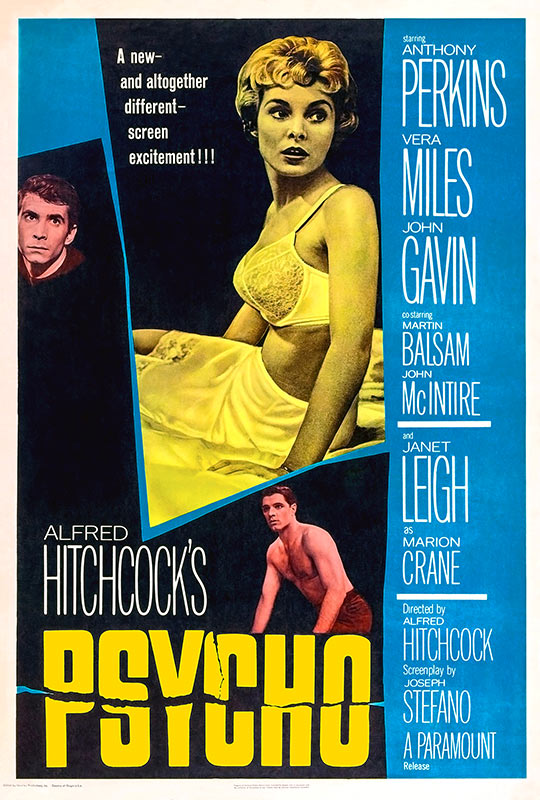 Nosferatu (1922)
Director : F.W. Murnau
UFA made artistically outstanding and technically advanced films during the silent era. Located in Berlin, its studios were the best equipped and most modern in the world. It encouraged experimentation  and imaginative camera work and employed such directors as F. W. Murnau, Fritz Lang, Ernst Lubitsch and G.W. Pabst; all pioneers in the expressive use of camera position, lighting, stylized art direction and acting, and editing techniques. The world of cinema owes UFA a great debt in establishing this new genre.
Psycho (1960)
Director: Alfred Hitchcock
A Phoenix secretary embezzles $40,000 from her employer's client, goes on the run, and checks into a remote motel run by a young man under the domination of his mother. Hitchcock turned the genre inside out, creating slews of imitators. The film was made with his TV production team so that he could quickly finish it.  During pre-production, Hitchcock bought out as many copies of the novel that he could find at bookstores. He didn't want the audience to be aware that it's leading lady (Janet Leigh) would die in the early part of the narrative. At time of its release, tardy audience members were not allowed into the theatre for the first 20 minutes.
M (1931)
Director: Fritz Lang
When the police in Berlin are unable to catch a child-murderer, other criminals join in the manhunt creating a ring of horror. Hitler and Goebbels detested the film, and once the Nazis sieged power in 1932, Lang and his German-Jewish wife saw the writing on the wall, and bailed to Hollywood for safety.
The Night of the Hunter (1955)
Director: Charles Laughton
Laughton's only directorial film makes one scream: we want more! A true oddity with a James Agee screenplay, photography by Stanley Cortez, who 10 years earlier shot Orson Welles masterpiece, Magnificent Ambersons. The stellar cast included method actress, Shelley Winters and D.W. Griffiths' Lillian Gish as the ultimate earth mother and protector of children. In a past T-Boy poll, Mitchum's Harry Powel was selected as the most horrific screen character in film history as a religious fanatic who marries a gullible widow whose young children won't tell him where their real father, who died in jail, hid $10,000 he'd stolen in a robbery. Yes, this is the one where Mitchum has LOVE & HATE tattooed on his knuckles.
From Brent Campbell:
Dawn of the Dead (1978)
Director: George A. Romero
Following the Night of the Living Dead and The Crazies, Romero never topped this apocalyptic zombie film where an ever-growing epidemic of zombies have risen from the dead. Two SWAT team members, a traffic reporter, and his television executive girlfriend seek refuge in a secluded shopping mall. Note the music playing in the mall.
The Shining (1980)
Director: Stanley Kubrick
Kubrick and Nicholson, enough said. A family heads to an isolated hotel for the winter where a sinister presence influences the father into violence, while his psychic son sees horrific forebodings from both past and future. Based on a Stephen King novel who was was incensed with film's final  production. Perhaps he was still too young in his writing career to realize that this was a film by Stanley Kubrick.
Shaun of the Dead (2004)
Director: Edgar Wright
Zombie chuckles , written by and starring Simon Pegg, where his uneventful life is disrupted by the zombie apocalypse
Misery (1990)
Director: Rob Reiner; Writers: Stephen King (novel), William Goldman (screenplay).
Full of tension and fear and a few of the most horrific scenes ever! Bates and Caan were at the top of their game. I still cringe when I see a sledgehammer!
From Ringo Boitano:
The Seventh Seal (1957)
Director: Ingmar Bergman
This Swedish legend was always famous due to his Christian literary themes with like-minded audiences, but with the plague of Covid-19 ravaging the world today, it's time to forgot 'if there is a God' question and concentrate on Berman's images for they've never felt more timely.
Peeping Tom (1960)
Director: Michael Powell  A young man murders women, using a movie camera to film their dying expressions of terror. A rare Michael Powell without usual directing partner, Emeric Pressburger.
Sisters (1972)
Director: Brian De Palma.
Brian De Palma is just getting started in this horror, mystery about a small-time reporter who tries to convince the police she saw a murder in the apartment across from hers. Stars: Margot Kidder, Jennifer Salt, Charles Durning, William Finley. Sadly this film showed De Palma's early promises as the heir to the Hitchcock throne of the Master of Suspense – along with later Phantom of the Paradise, Obsession and Carrie – but upon the release of Dressed to Kill, he was rebranded as the Master of Macabre.
From Dan King:
Rosemary's Baby (1968)
Director: Roman Polanski
A Macabre masterpiece where a young couple trying for a baby move into a fancy apartment surrounded by very peculiar neighbors.
Repulsion (1965)
Director:  Roman Polanski
A British psychological horror film that stars Catherine Deneuve as a beautiful yet withdrawn woman who finds men and sexual advances repulsive. She is left alone in an apartment in a vacation, becoming ever more isolated and lost in her psychological breakdown.
Cul-de-sac (1966)
Director: Roman Polanski
Following Repulsion, Polanski's next film was Cul-de-sac, which featured Françoise Dorléac, Deneuve's real-life older sister, who died in a car crash two-years later. In this dark story two wounded gangsters on the run find refuge in the secluded beach castle of a feeble man and his alluring younger wife.  Former T-Boy film critic extraordinaire  Walt Mundkowsky (1944 – 2020) was fond of saying in his own gentle way, that the wrong sister died. With Donald Pleasence, Lionel Stander and Jack MacGowran.
From Roarke:
Dead Ringers (1988)
Director: David Cronenberg
Identical twin gynecologists, both played by Jeremy Irons, where they take full advantage of the fact that nobody can tell them apart, until their relationship begins to deteriorate over a woman. And then there was the Mantle Retractor.
Henry: Portrait of a Serial Killer (1986)
Director: John McNaughton
Loosely based on serial killer Henry Lee Lucas, the film follows Henry and his roommate Otis who Henry introduces to murdering randomly selected people.
From Jim Boitano:
Near Dark (1987)
Director: Kathryn Bigelow
A small-town farmer's son reluctantly joins a traveling group of vampires after he is bitten by a beautiful drifter. Bigelow is a directors' director, who's comfortable working in many genres, which later included, the award-winning The Hurt Locker.
Bigger Than Life (1956)
Director: Nicholas Ray
A seriously ill schoolteacher becomes dependent on a "miracle" drug that begins to affect his sanity. After Truffaut made his groundbreaking first film, The 400 Blows, he said that he would no longer make any films that displayed cruelty to children. He added it's too easy for drama. Agreed, but this masterpiece by Nicholas Ray will always be an exception.
From Allan Smith:
The Host  (2006)
Director: Bong Joon Ho
Not your usual monster movie. Compelling drama mixed with humor, portraying a dysfunctional Korean family as they band together in hopes of rescuing young schoolgirl who has been taken by the monster. Brilliant acting, fast-moving camera work and editing builds a high level of suspense. The 2006 film also has a timely subplot in which the monster is "The Host" of a potentially deadly virus. Written and directed by Bong Joon Ho, multiple Oscar winner for 2019's "Parasite."
The Exorcist (1973)
Director: William Friedkin
A visiting actress in Washington, D.C., notices dramatic and dangerous changes in the behavior and physical make-up of her 12-year-old daughter. Meanwhile, a young priest at nearby Georgetown University begins to doubt his faith while dealing with his mother's terminal sickness. What works is that the mature cast goes through the logical processes  in dealing with the daughter/demon's exorcism like normal people. This helped balance the pea soup special effects with  a sense of realism. But as far as effects go, it was Mercedes McCambridge's Demon voice that really got me.
Dracula (1992)
Directed by:  Francis Ford Coppola
Based on Bram Stoker's novel, "Dracula." The centuries old vampire Count Dracula comes to England to seduce his barrister Jonathan Harker's fiancée Mina Murray and inflict havoc in the foreign land.
Scream (1996)
Director: Wes Craven
A year after the murder of her mother, a teenage girl is terrorized by a new killer, who targets the girl and her friends by using horror films as part of a deadly game.
Suspiria (1977)
Director: Dario Argento (master of horror, crane shot maestro)
An Italian supernatural horror film where Argento co-wrote the screenplay with Daria Nicolodi, partially based on Thomas De Quincey's 1845 essay Suspiria de Profundi.
From Jim Gordon:
Amittyville Horror (1979)
Director: Stuart Rosenberg
This original, still gets me, newlyweds and their three kids move into a large house where a mass murder was committed. They start to experience strange, inexplicable manifestations which have strong effects on everyone living or visiting the house.
From Deb Roskamp: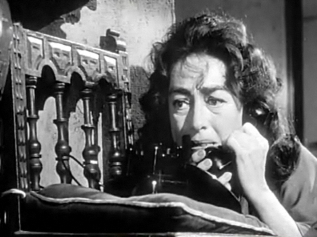 What-Ever-Happened-Baby-Jane? (1962)
Director: Robert Aldrich
What-Ever-Happened-Baby-Jane? film was a box office hit, which undoubtedly attracted audiences who relished the campy, extreme spectacle of two former screen diva giants, Bette Davis and Joan Crawford, chewing the scenery in this bizarre, gothic horror production. Forget the documentary-drama cable series where director Aldrich is over-the-hill and in need of a hit.  As T-Boy film historian Walt Mundkowsk once said, if Kenji Mizoguchi is considered an auteur, then the same must be said about Robert 'The Dirty Dozen' Aldrich.
From Lee Olson:
The Wicker Man (1973)
Director: Robin Hardy
The Wicker Man is a 1973 British folk horror film  starring Edward Woodward, a sexually charged Britt Ekland, Diane Cilento, Ingrid Pitt, and Christopher Lee. The screenplay by Anthony Shaffer, inspired by David Pinner's 1967 novel Ritual, centers on the visit of Police Sergeant Neil Howie to the isolated island of Summerisle, in search of a missing girl. Howie, a devout Christian, is appalled to find that the inhabitants of the island have abandoned Christianity and now practice a form of Celtic paganism. Do yourself a favor and ignore the Neil LaBute non-movie remake. The original forces one to think one word, 'Druid.' And then there's Ekland's seductive pagan dance.
From Raudi Bencoster:
Housebound (2000)
Director:  Mari Kornhauser
A woman rents her bungalow to a man who loves cooking, but according to her distorted mind he uses his knives more than he should.
El Orfanato  (2007) (English: The Orphanage)
Director: debut feature of Spanish language filmmaker J. A. Bayona
A Spanish supernatural horror film that stars Belén Rueda as Laura, Fernando Cayo as her husband, Carlos, and Roger Príncep as their adopted son Simón. The plot centers on Laura, who returns to her childhood home, an orphanage. Laura plans to turn the house into a home for disabled children, but after an argument with Laura, Simón goes missing.
Hush (2016)
Director: Mike Flanagan
A deaf and mute writer who retreated into the woods to live a solitary life must fight for her life in silence when a masked killer appears at her window.
Amityville: The Awakening (2017)
Director:  Franck Khalfoun
A desperate single mother moves with her three children into the notorious, supposedly haunted, real-life Amityville house to try and use its dark powers to cure her comatose son. Things go horribly wrong.
La Casa Muda (2010 – Uruguay) (English: The Silent House)
Director: Gustavo Hernández
A girl becomes trapped inside a house and becomes unable to contact the outside world as supernatural forces haunt it.
From Phil Marley:
La Piel Que Habito  (2011) Spain (English: The Skin I Live In)
Director:  Pedro Almodóvar
A brilliant plastic surgeon, haunted by past tragedies, creates a type of synthetic skin that withstands any kind of damage. His guinea pig: a mysterious and volatile man who holds the key to his obsession.
From Tom Weber:
A couple of Vincent Price specials that haunted me for years.
Pit and the Pendulum (1961)
Director: Roger Corman
Based on Edgar Allan Poe's "The Pit and the Pendulum." In the sixteenth century, Francis Barnard travels to Spain to clarify the strange circumstances of his sister's death after she had married the son of a cruel Spanish Inquisitor.
House of Wax (1953)
Director: André De Toth
An associate burns down a wax museum with the owner inside, but he survives only to become vengeful and murderous.
From Weave Cleveland:
The Dead Zone (1983)
Director: David Cronenberg
Writers: Jeffrey Boam (screenplay), Stephen King (novel)
Cronenberg set out to prove to the Hollywood brass that he could make a more 'conventional' film, and did he ever deliver. A man awakens from a coma to discover he has a psychic ability. With Christopher Walken, Brooke Adams and Martin Sheen playing a stomach-turning precursor as a corrupt U.S. President.
Hush… Hush, Sweet Charlotte (1964)
Director: Robert Aldrich
Bette Davis plays an aging, reclusive Southern belle plagued by a horrifying family secret and descends into madness after the arrival of a lost relative. Made off the heels of What-Ever-Happened-Baby-Jane?, Joan Crawford was replaced by Olivia de Havilland in the role of the lost relative. Upon hearing of Crawford's absence, Davis and de Havilland toasted one another with Coca-Cola,  observant of the fact that Crawford's husband had been an executive of Pepsi-Cola and that she was now on the board of directors. Joining in on the toast were Joseph Cotten and director Robert Aldrich. Apparently nobody liked her.
From Dusk Till Dawn (1996)
Director:  Robert Rodriguez
Based on Quentin Tarantino (screenplay). Two criminals and their hostages unknowingly seek temporary refuge in a truck stop populated by vampires, with chaotic results. A pure campy romp.
From Stephen Brewer:
Don't Look Now (1973)
Director: Nicolas Roeg
Based on the short story by Daphne du Maurier, Don't Look Now is profoundly spooky and at the same time sophisticated and glamorous; it's a gothic thriller with Julie Christie and Donald Sutherland, set in Venice.
The Blair Witch Project (1999)
Directors: Daniel Myrick and Eduardo Sánchez and seemingly by anyone hanging around the set.
In many ways this a dreadful film, with nauseatingly shaky camera work, and as you know it's launched some great parodies, but all the same it scared the heck out of me. I think of Jaws every time I go in the ocean, this film when I walk in the woods.
From Richard Carroll:
House on Haunted Hill (1959)
Director: William Castle
Starring Vincent Price and Carol Ohmart
I remember the kids watching and me too, a perfect Halloween flick at the time. Price plays an eccentric millionaire, Frederick Loren, who, along with his wife Annabelle, has invited five people to the house for a "haunted house" party. Whoever stays in the house for one night will earn $10,000. As the night progresses, the guests are trapped within the house with an assortment of terrors
Halloween: Resurrection (2002)
Director: Rick Rosenthal
Halloween: Resurrection is a 2002 American slasher film, starring Busta Rhymes, Bianca Kajlich, Thomas Ian Nicholas, Ryan Merriman, Sean Patrick Thomas, Tyra Banks and Jamie Lee Curtis, with Brad Loree as the primary villain Michael Myers. The eighth installment in the Halloween franchise, it follows Michael Myers continuing his murderous rampage in his hometown of Haddonfield.
From Richard Frisbie:
I'm not a fan of horror movies in general, but the ones that are campy and funny I'll watch over and over. The others are just one-offs, but I still have certain scenes stuck in my head.
Body Heat (1981)
Director: Lawrence Kasdan
Not a horror film in the strictest sense, but a dark look at the horrific things people will do to one another as Kathleen Turner and William Hurt court murder and double crosses, with a wicked twist at the end. (It was the sound of all those wind chimes and the sexual tension I remember the most.)
A Nightmare on Elm Street (1984)
Director: Wes Craven
The classic that started the franchise – with an early look at Johnny Depp, it is more fun than horror now. (Unforgettable when Johnny Deep gets sucked into the bed and a geyser of blood erupts.)
The Rocky Horror Picture Show (1975)
Director: Jim Sharman
I love it for the over-the-top campiness and the soundtrack. It is a riot to see it again and again.
The Little Shop of Horrors (1960)
Director: Roger Corman
With the blood-creepy line "Feed me Seymour" it is a classic horror comedy.
From Raoul Pascual:
The Changeling (1981)
Director:  Peter Medak
After the death of his wife and daughter in a car crash, a music professor staying at an old mansion is dragged into a decades-old murder of a child by an inexplicable presence in the mansion's attic. With George C. Scott, Trish Van Devere, Melvyn Douglas.
The Uninvited (1942)
Director Lewis Allen
A composer (Ray Milland) and his sister (Ruth Hussey) discover that the reason they are able to purchase a beautiful gothic seacoast mansion very cheaply is the house's unsavory past.
A Matter of Life and Death (1946)
Directors:  Michael Powell, Emeric Pressburger
Not really a horror movie but it left an impression on me because of a scene where David Niven, who had cheated death because of a listing error by an angel and was being asked to return to heaven. This scene shows him having a dialogue with the angel, not realizing he was sitting on an escalator-type of stairway that was bringing him up to heaven.
The Wolf Man (1941)
Director:  George Waggner
Larry Talbot returns to his father's castle in Wales and meets a beautiful woman. One fateful night, Talbot escorts her to a local carnival where they meet a mysterious gypsy fortune teller. With Lon Chaney Jr., Claude Rains, Ralph Bellamy.
Dracula (1931)
Directors:  Tod Browning, Karl Freund (uncredited)
After a naive real estate agent succumbs to the will of Count Dracula, the two head to London where the vampire sleeps in his coffin by day and searches for potential victims by night.
Bela Lugosi! Need I say more?
From Tim Mattox:
Blues legend Buddy Guy story. I'm a bluesaholic and love the stories that the blues lifestyle often generates. One of my favorite questions revolves around the clubs and venues and how wild they sometimes become. The answers are legendary but the response I got from Buddy Guy has never been topped. Never!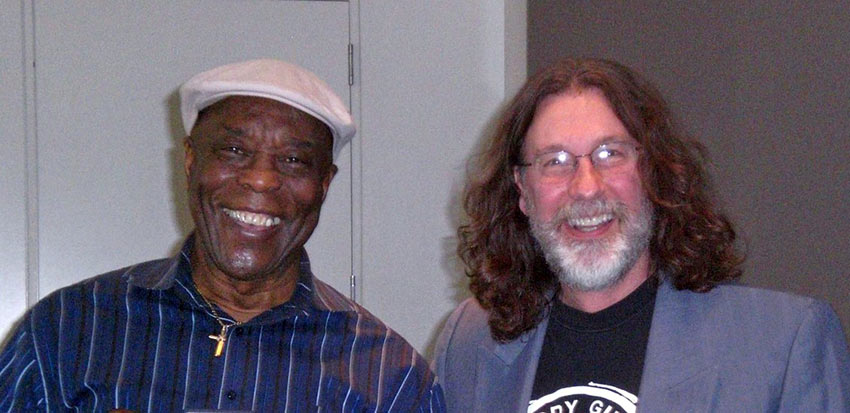 This was the question and Buddy's response….
Tim: "I've heard some horrific stories from players like Snooky Pryor, Willie Dixon, Otis Rush, Charlie Musselwhite and a lot of others about the wildness that occurred in some of Chicago's bars and after-hours blues joints. These venues were often called, 'the Bucket O' Blood.' You ever play in a place called the 'Bucket O' Blood?'"
Buddy Guy: (Laughing) "I think that (still laughing) I think if you really wanted to name 'em, they had more than one. Yeah, I played in one…that's the first time I ever saw a guy get stabbed with a ice pick. It was one called the Squeeze Club, but anytime somebody got shot or hurt in there, they called it a 'bucket o' blood.' They had one, you remember Freddie King, right? He made a record called, 'Hideaway.' Well that club… that was the name of the club after they changed it. It was once called, 'Tay May's,' it was called 'Mel's Hideaway,' I think. It was Mel's Hideaway when this guy went in there early in the morning in Chicago, like I said, in the heyday of the steel mills and the stockyards, everything was 24/7. And this guy walks in there around 7 o'clock in the morning and orders two Budweisers. And the only guy in there was the bartender and he was filling the cooler. You take the cold beer out and put the hot beer in and put the cold beer on top, so you can sell the cold beer to the guy that walks in. This guy walks in and orders two Buds. The bar guy serves him the two Buds and went back to fillin' his box up. I guess he thought the guy was waiting on somebody else to come drink the other Bud with him but the guy had a paper sack…with a woman's head in it. Yea…and when the guy come up out of the box (Buddy starts to chuckle, probably because of my facial tic and doofus-like expression) he saw the guy take the woman's head out and set it beside the Budweiser, sittin' there drinking his, like I'm talking to you now. That was the club Freddie King named the Hideaway song after, that was it. That was Roosevelt Road!
The One Horror Film Stephen King Was Too Scared to Finish


Courtesy of Richard Evans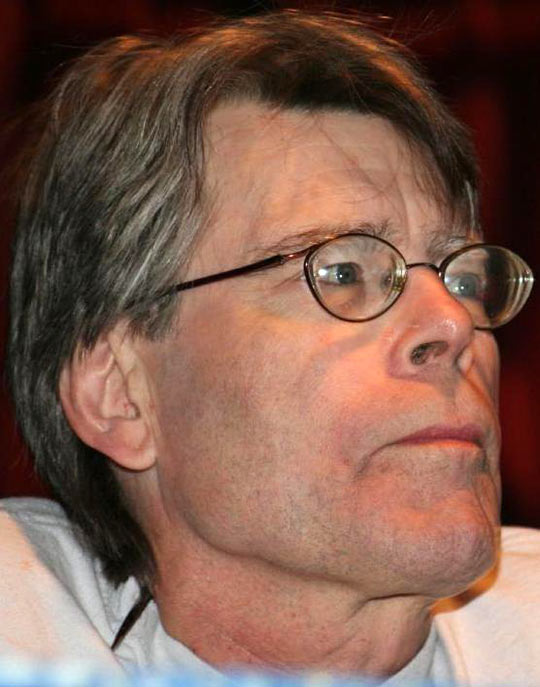 Stephen King has been responsible for many of our nightmares over the years. The prolific author has written a staggering number of terrifying novels and stories, many of which have been adapted into equally frightening films. But King is also a fan of the horror genre, and frequently recommends books, movies, and TV shows that have hooked him. In fact, he often showers them with effusive praise. In a new foreword for the 2010 reissue of his nonfiction book Danse Macabre, he called The Blair Witch Project the "worst nightmare you ever had." Read on to find out why the movie spooked King so badly, along with his other favorites. And for more '90s nightmares, revisit The Scariest Movies '90s Kids Can't Forget.
As reported by Bloody Disgusting, King explained that what scared him so much about The Blair Witch Project was that it "looks real" and "feels real." "It's like the worst nightmare you ever had, the one you woke from gasping and crying with relief because you thought you were buried alive and it turned out the cat jumped up on your bed and went to sleep on your chest," he wrote.
The Blair Witch Project was released in 1999, garnering rave reviews and terrifying audiences. As King notes, part of the success of the movie was in how real it felt. At the time, audiences were not as familiar with found footage movies — which purport to be just that, "found footage" rather than something scripted — and the Blair Witch actors were complete unknowns who stayed out of the spotlight during the promotional campaign. While Blair Witch wasn't the first found footage horror film, it was undoubtedly the most influential, and certainly one of the most effective.
It clearly worked on King, who first watched the movie in a hospital room when he was recovering from being hit by a car, an accident that nearly killed him. Partway through the film, he asked his son to turn it off. "It may be the only time in my life when I quit a horror movie in the middle because I was too scared to go on," he wrote. "I was just freaked out of my mind."
In his foreword, King wrote that he has subsequently seen the movie in full. And that must be true, because he describes Blair Witch's infamously unnerving ending in detail: "There is a thud as that unseen thing falls on Heather from behind. The camera drops, showing a blurred nothing. The film ends. And if you're like me, you watch the credits and try to escape the terrified ten-year-old into whom you have been regressed."