By Patrick Kavanagh
On Raglan Road on an autumn day I saw her first and knew
That her dark hair would weave a snare that I might one day rue;
I saw the danger, yet I passed along the enchanted way,
And I said, let grief be a fallen leaf at the dawning of the day.
On Grafton Street in November we tripped lightly along the ledge
Of the deep ravine where can be seen the worth of passion's pledge,
The Queen of Hearts still making tarts and I not making hay
Oh I loved too much and by such by such is happiness thrown away.
I gave her gifts of the mind I gave her the secret sign that's known
To the artists who have known the true gods of sound and stone
And word and tint without stint for I gave her poems to say.
With her own name there and her own dark hair like clouds over fields of May
On a quiet street where old ghosts meet I see her walking now
Away from me so hurriedly my reason must allow
That I had loved not as I should a creature made of clay
When the angel woos the clay he'd lose his wings at the dawn of day.
Listen to original Luke Kelly of the Dubliners version: RTÉ Archives | Arts and Culture | Luke Kelly Sings 'On Raglan Road' (rte.ie)

Van Morrison and the Chieftains : (122) VAN MORRISON-THE CHIEFTAINS – Raglan Road – bbc tv – YouTube

Send Deb your favorite travel poems
Learn the history of On Raglan Road and see the beautiful woman who inspired it.
History Behind the Poem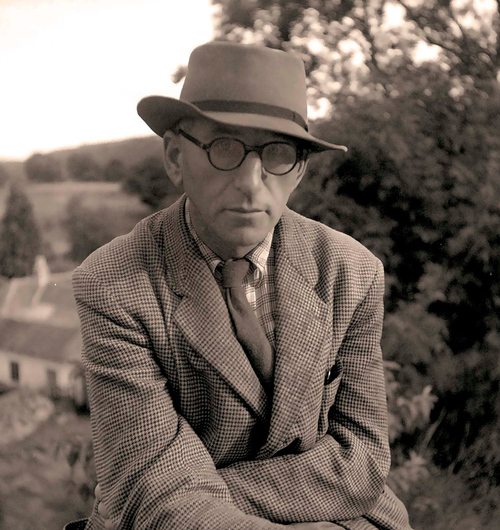 On Raglan Road was first published as a poem in The Irish Press on 3 October 1946 under the title "Dark Haired Miriam Ran Away." Peter Kavanagh, Patrick's brother, said that "it was written about Patrick's girlfriend Hilda but to avoid embarrassment he used the name of my girlfriend in the title". Her real name was Dr Hilda Moriarty, then a medical student from County Kerry. Though she regarded Kavanagh as a friend, her feelings were not romantic and in 1947 she married Donogh O'Malley, who later became Fianna Fáil Minister for Education.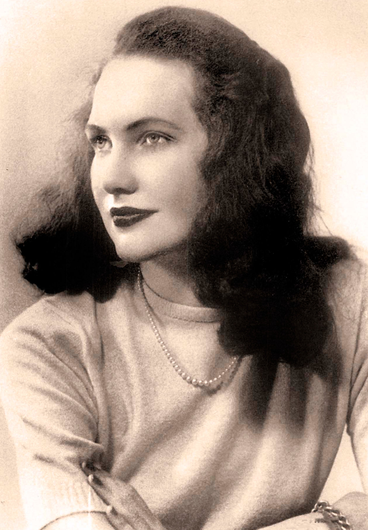 In 1987, Hilda Moriarty was interviewed by the Irish broadcaster RTÉ for a documentary about Kavanagh called Gentle Tiger. In the interview, she said one of the main reasons for the failure of their relationship was that there was a wide age gap between them. She was only 22, whereas he was 40.
Dr. Moriarty also described how Raglan Road came to be written. Kavanagh had lived in Pembroke Road in Dublin, but he moved out as he could not afford the rent and he moved into Mrs Kenny's boarding house on Raglan Road which cost 10 shillings a week full board – Hilda was staying on Raglan Road – a road off Pembroke Road. Kavanagh saw Hilda coming and going from Raglan Road to University on a daily basis and as an excuse to meet with her in the Country Shop on St Stephen's Green or Mitchell's on Dawson Street he would often ask Hilda to critique his work. Kavanagh described himself as a peasant poet but Hilda was not that impressed and teased him-"Can you not, then, write about anything other than stony grey soil and bogs, Paddy?" Kavanagh said, "I will immortalise you in poetry, Hilda." And so he did. According to Dr Moriarty, he went away and wrote Raglan Road-and Hilda featured in many of Kavanagh's poems, including Hilda, Hilda 2, and Hilda 3, and several others.
The poem was put to music when the poet met Luke Kelly of the well-known Irish band The Dubliners in a pub in Dublin called The Bailey. It was set to the music of the traditional song "The Dawning of the Day" (Fáinne Geal an Lae). An Irish-language song with this name (Fáinne Geal an Lae) was published by Edward Walsh (1805-1850) in 1847 in Irish Popular Songs, and later translated into English as The Dawning of the Day, published by Patrick Weston Joyce in 1873. Given the similarity in themes and the use of the phrase "dawning of the day" in both On Raglan Road and the traditional tune, it is quite likely that Kavanagh from the beginning imagined the pairing of verse and tune. Indeed, there is a broadcast recording of Kavanagh singing On Raglan Road to the tune on Irish television and in 1974 Benedict Kiely recalled in an interview for RTÉ Kavanagh trying out the paired verse and tune for him soon after its writing. Kelly himself acknowledges that song was gifted to him that evening at The Bailey.