Beverly Cohn: The Road to Hollywood –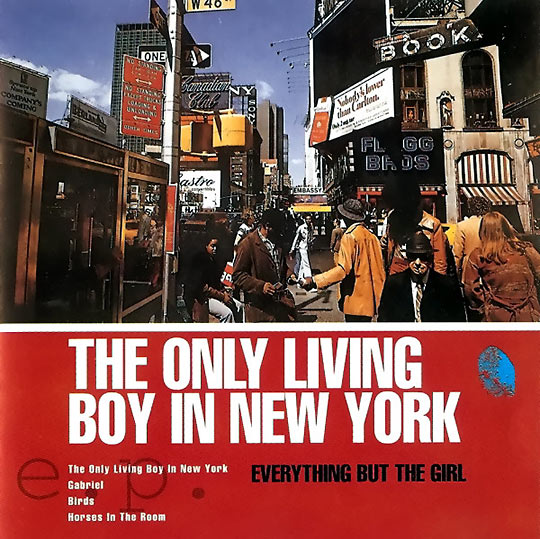 Director Marc Webb has a pretty impressive resume, which includes a portfolio of both television and film credits.  He was Executive Producer of the television series "Crazy Ex-Girlfriend," "Limitless," and "Battleground."  His film credits include: "500 Days of Summer," for which he received two Golden Globe nominations and won the National Board of Review Spotlight Award, for Outstanding Directorial Debut.   He also directed "The Amazing Spider-Man" "The Amazing Spider-Man 2," and the tender "Gifted" starring an amazing Mckenna Grace as the young mathematical genius.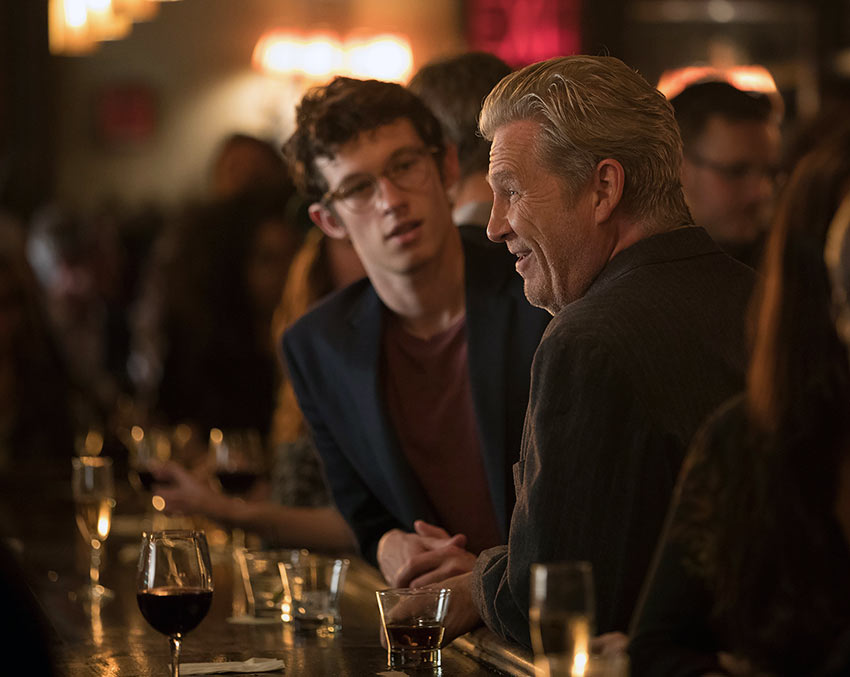 Webb's latest film is "The Only Living Boy in New York."  Written by Allan Loeb and skillfully directed by Webb, the film is the poignant story of a young man trying to find his place in the world and the surprising events he encounters along the way. One of the most intelligent scripts to emerge this year, the sterling cast includes a most talented Callum Turner as the main character of Thomas Webb, the always spot on Jeff Bridges as his eccentric neighbor W.F., Pierce Brosnan as Ethan Webb, the dad, Kate Beckinsale, as the seductress Johanna, Kiersey Clemons as Thomas' friend Mimi, and Cynthia Nixon as Judith Webb, Ethan's long-suffering wife.  The film is a visual and audio delight, with a really playful, imaginative opening voiceover introduction to the story.
Webb recently sat down with your reporter for an exclusive interview, which has been edited for content, and continuity for print purposes.
There seems to be a thru-line to your work – even when the images are created using CGI. *  Can you describe what that might be?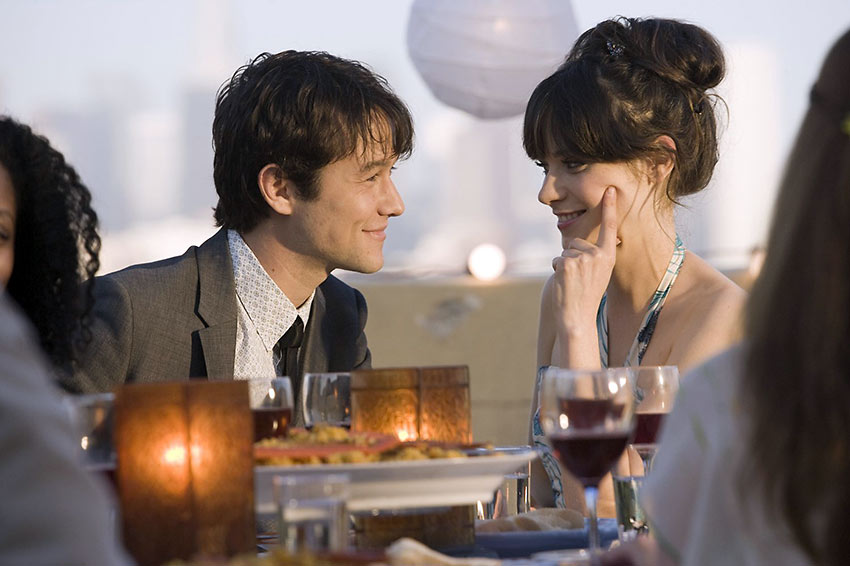 Marc:   It's hard for me to identify that.  I suppose I'm interested in romance – relationships between men and women, but the central relationship in this movie is between W.F. (Jeff Bridges) and Thomas (Callum Turner.)  I love that first scene between them because there's a wish fulfillment there.  There are a lot of male characters who experience deep emotions and they kind of crack at the end and I find that appealing and is something I am always attracted to.   Whether it's Peter Barker (Andrew Garfield) at the end of "The Spider-Man 2" or Frank Adler (Chris Evans) in "Gifted" or Tom (Joseph Gordon Levitt) in the "500 Days of Summer."  They all kind of crack and have an epiphany or catharsis that is accompanied by tears and I like that.  Jeff has some version of that in this movie.
I understand that you couldn't direct the film immediately as you were tied up with "The Spider-Man" but that you helped in some of the rewrites.  How did you change the script?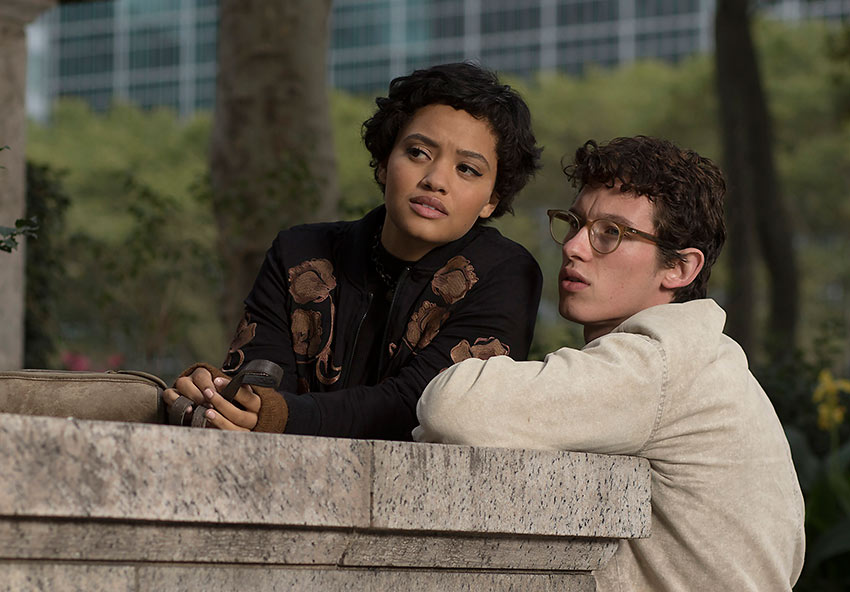 Marc:  In the original draft, Thomas gets back together with Mimi and I thought that was wrong.  I thought the idea of the movie was that life becomes more complicated, not less complicated and I thought to tie up the movie that way felt somewhat false to me.  Mimi's character wants to go to Croatia.  For a character of her age to give that up and stay with the boy felt wrong to me.  I felt if she wants to go she should go and have her own adventure; otherwise it would feel like she was servicing Thomas, which I didn't think was appropriate.  So that changed.
Understanding why the Johanna character (Kate Beckinsale) did what she did, the key to that was that she really loves Ethan, but he's been kind of wishy washy about their relationship.  When he did commit, that posed more problems than she had anticipated and her behavior kind of rattles the whole house.  So that was changed.  Another element was adding the voiceover.  We wanted to employ a literary device that seemed organic to the film.  Then there was the wedding toast, which we added in as kind of a central set piece that helped to point out all the relationships that were deteriorating and all the relationships that were being born.  I think that was the central crux of the movie.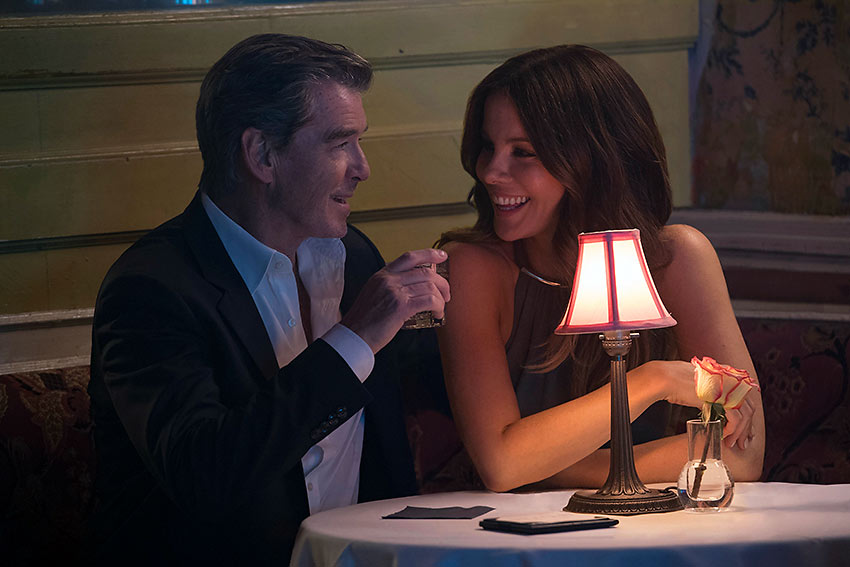 What is most compelling about the film is that there are no bad guys. Due to Brosnan's insightful characterization, you even understood Ethan's wandering eye.  Can you comment on that?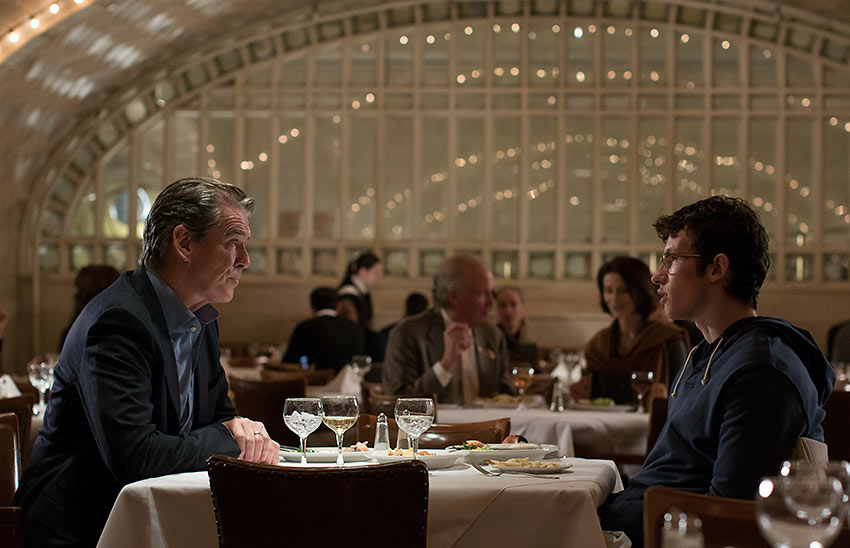 Marc:  It's a very short movie, which is helpful.  I like that it's less than 90 minutes.  I felt that it was really important to acknowledge Ethan in a certain way.  At the end of the movie there's an exchange between Thomas and Ethan that doesn't necessarily absolve him, but acknowledges the sacrifices that were made.  I thought there was a tenderness there that I appreciate.
I don't recall seeing Callum before.  How did you find him?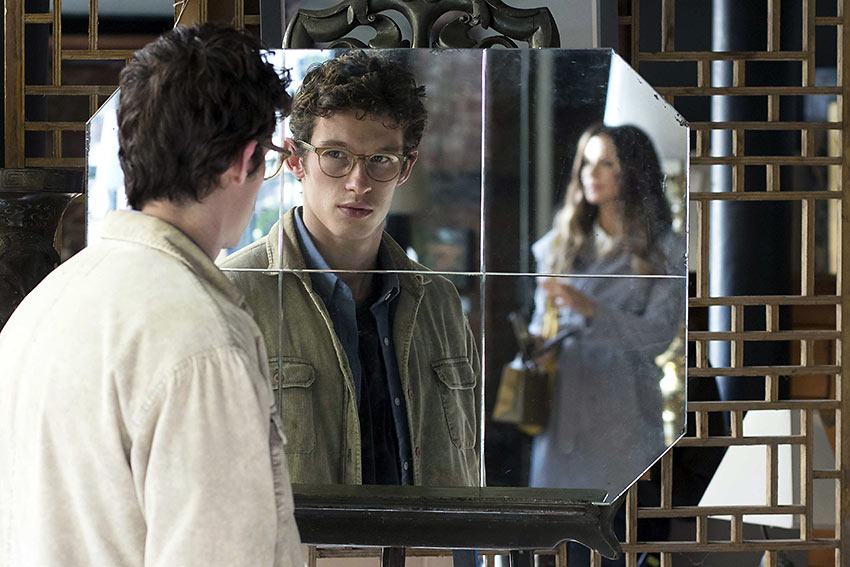 Marc:  He was in a movie called "Tramps," which was shown in Toronto and then went on to Netflix.   He was also in another movie called "Greenberg."  We actually auditioned a lot of kids and tried to find somebody with a nascent masculinity wherein you could imagine him pursuing someone like Johanna, but also being put on his heels by someone like Mimi.  There's a very narrow period of time where a young actor can play that.
There was no trace of his English accent.
Marc:  Yeah. He worked with an acting coach.  In "Tramps" he did an American accent so that was never an issue.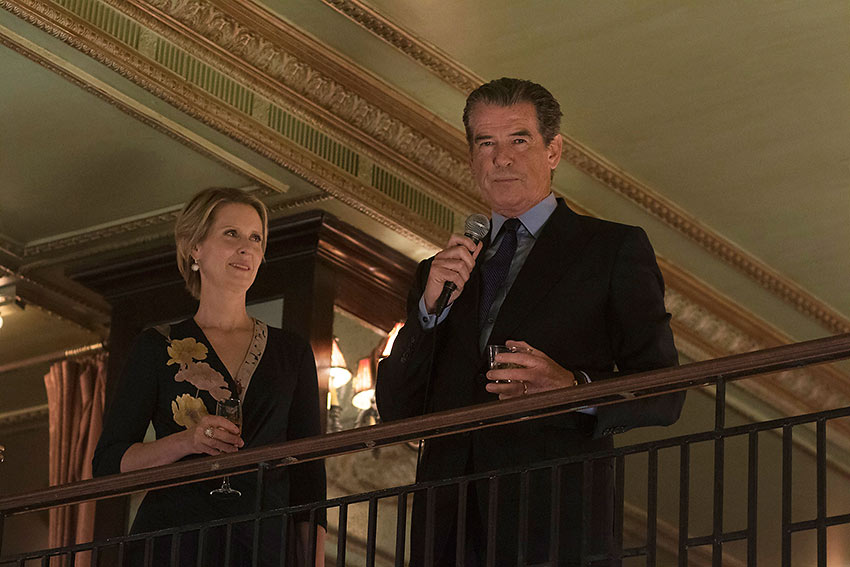 When did Jeff and Pierce become attached?
Marc:  Jeff came on fairly early.  He was interested in the film a year ago but we didn't have the financing together.   Once we could go out with him attached, then it become more official.  He also has the same agent as Pierce and we went immediately to him.  He was so perfect for the part, which called for someone who was both sophisticated and deeply charismatic and really wonderful looking.  It's a tricky intersection and he played it perfectly.  You don't see him rage very much.  You think of him as being cool as a cucumber, but he really has more of a range as an actor and I liked to see him explode.
Was there one scene that was particularly problematic?
Marc:  I don't think we reshot any scenes but we did cut some scenes.   There was a scene between Mimi and Johanna in the bathroom and we ended up cutting it because it started to feel a little bit arch, but the movie is pretty precise.  We tried to be very careful about making it as efficient as possible.  Given the level of privilege with these people, we didn't want to indulge ourselves too much so we tried to make it as quick and swift as possible.
Was there one scene that was fun to shoot?
Marc:  We had a great time doing the wedding scene.  The toast was great.  The guests' responding to that gave us a big laugh.  That was really tricky but it was also a lot of fun.  I loved what Uncle Buster was saying.  It starts off like this is going to be a disaster and then he stumbles onto something beautiful, tender, and compassionate.  It's probably one of my favorite parts of the movie.
What was your goal in how you depicted New York?
Marc:  It looks like a postcard, but it's not a realistic depiction of New York.  It's sort of a timeless version of it.  It's not about social media; it's not about "now."  It's also not a period piece.  It's just kind of an idealized version of New York.  The clothes felt a little more romantic, a little dated, or a little classic.  We tried to create kind of a hermetically sealed version of the city and make it into a fable without sort of identifying it as such.
You've done a cross-section of films and music videos.  Do you tailor your directorial approach to each project or do you have a standard method of directing?
Marc:  "The Spider-Man" was a little more chaotic.  There were a lot of crazy things going on and I was trying to manage many different departments and situations so it was like one day at a time.  I think in "The Spider-Man" I had to really think and be respectful of fans' expectations and the will of the universe as it related to that character, and the impact it would have on kids.  You also have to be careful about violence.  The smaller movies are more manageable.  You can spend more time sort of pondering them. With "Gifted" and "The Only Living Boy in New York," the movie is the thing.  It has the freedom to be itself in a way that is really exhilarating, which is liberating.
Who are some of the directors you admire?
Marc:  Peter Weir is probably my favorite director.  I think he is an underrated master.  He made movies that were incredibly artful and very well crafted.  I really admired how careful they were and how unself-conscious they were.  I know now that I'm reacting to things I saw when I was younger. I saw "Dead Poets Society" when I was in the eighth grade.  The care he took with the sound was so beautiful and helped create a world that completely enveloped me.  I really admire that level of detail and commitment to finessing things. I just think he's a great director.  Hitchcock is fun and such a master of visual story telling.  It's hard to not be deeply influenced by his work and to learn things from what he's done.  It's really quite incredible how consistently impressive and innovative he was. Almodóvar always had compassion for his characters, which I value.  There were never really any villains.  Even people who did despicable things he created insights into their character that allowed you to understand and sympathize with them.  Those are a few filmmakers I really admired.  Of course I love Scorsese and Spielberg, but they didn't rattle me in the same way the other filmmakers did.  As a director, I'm always learning and trying to be better.  The joy of filmmaking is that you can always improve.
Did you go to film school?
Marc:  I studied English in Colorado and then I went to the Tisch School at NYU for a semester.

How did you get started in film?
Marc:  I started as a youngster in Wisconsin as a fan watching movies and being really being moved by them and just loving them.  I was inspired to be an architect or a poet or a fighter pilot, depending on the last movie I saw.  I realized that I was not going to be able to do all those things unless I make movies; then maybe I could indulge myself and do everything.
Did you apprentice with anyone?
Marc:  No.  I moved to Los Angeles and worked as an assistant to a documentary filmmaker who taught me how to edit.  I edited for a couple of years and then I started doing music videos and that's where I got the most experience.  I became completely obsessive about music videos and I thought that short form was an incredibly dense and efficient way to sell stories.  Understanding how to edit has a deep impact on how I approach a scene.
Do you live here in Los Angeles?
Marc:  I lived in L.A. for fifteen years.  During "The Spider-Man" I moved to New York and now I go back and forth.  I have a place there and my girlfriend is there.  I'm from Wisconsin and New York is how I imagined it to be before I ever went to New York.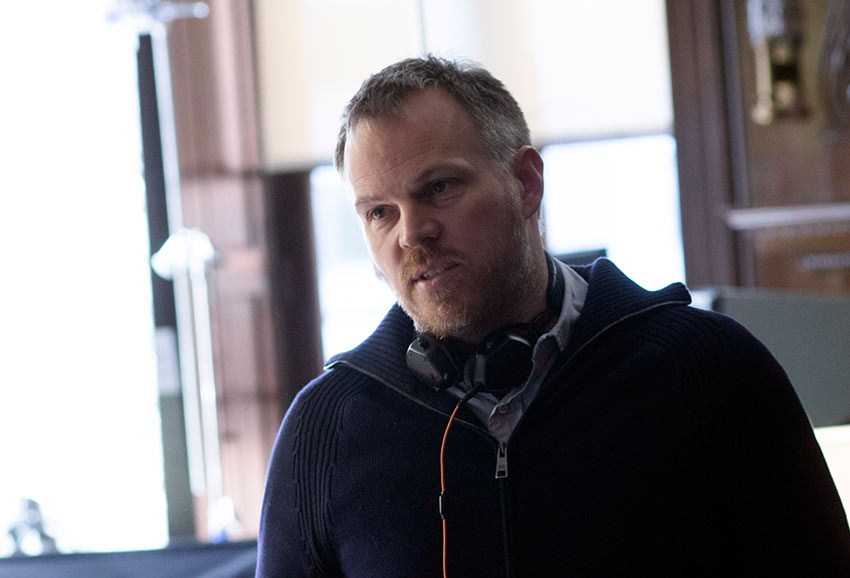 What's next for you?
Marc: I'm going to vacation in Montana to visit my parents.  They live in an old mining town where my grandfather was deputy sheriff.  We have a bunch of family there so it's great city.   I'm also reading scripts and might write a bit.
I look forward to your next project.
*Computer Generated Images