Key West, Florida is more than a place. It is a spirit, a funky energy that enters your soul and takes residence in your worldview as well as your inner vision. A state of mind more than a city; a way of life more than a place to live. It's a lifestyle, not a destination. All expressed in the absurdist poetry that is Key West, a language not spoken anywhere else in the country.
But even recognizing all this, I didn't fully have a grasp on the essence of the town until I spotted several elderly old men playing Bocce ball. I asked another observer if lawn bowling is popular because many people of Italian descent live in Key West. "Oh no," she chuckled. "It's popular because you can play Bocce with one hand and hold a drink in the other." Welcome to Key West!
Turn a corner on a non-descript street or pass a random restaurant, and strands of guitar riffs assault your receptive ear drums. Either that – or it's a rooster crowing. Actually a lot of roosters – they're everywhere.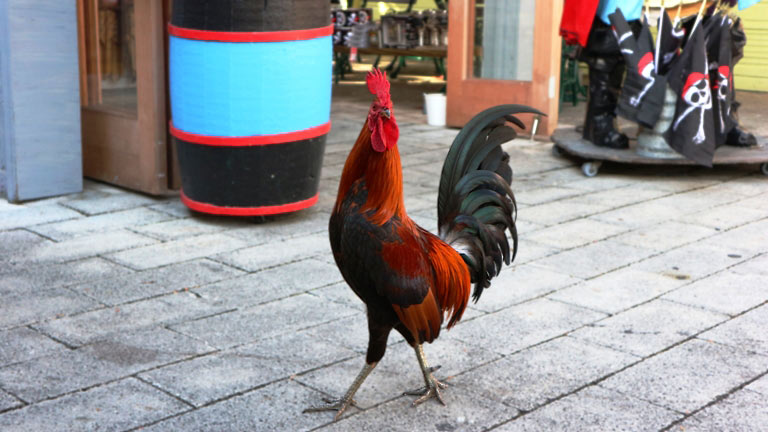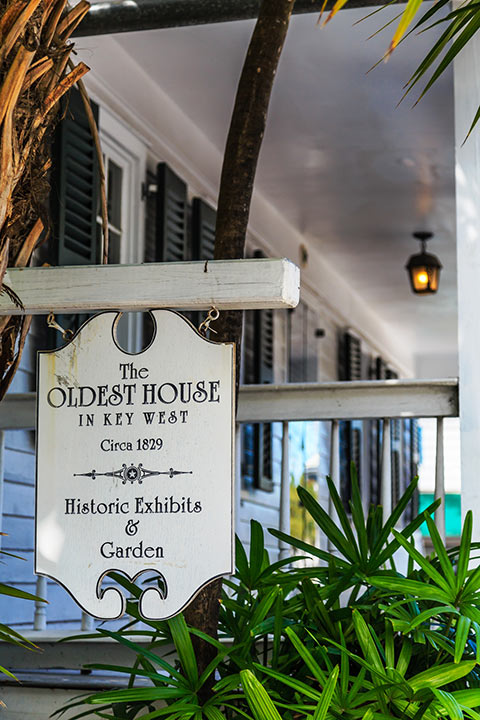 Many a house bears a plaque dating to the 1800's – and a number of other historical markers a century earlier. Old Town, the largest predominantly wooden-housed historic district in the country – featuring almost 3000 structures – is deserving of a truth-in-advertising award. There's a sign near Duval Street, the town's epi-center, that reads: "On this site in 1897, nothing happened." That's probably one of the only spots in Key West where that's true.
Renovated cigar factories share space with Victorian mansions laced with gingerbread trimming; upscale art galleries reside next to tacky t-shirt shops. Fashion, funk and frivolity define the town; art and shlock and whimsy co-exist on the same bar stool. And yes, those stools are there in abundance – 117 bars on Duval alone, pre-pandemic – many of which claim that Ernest Hemingway, the most famous Key West resident, occupied that seat as well.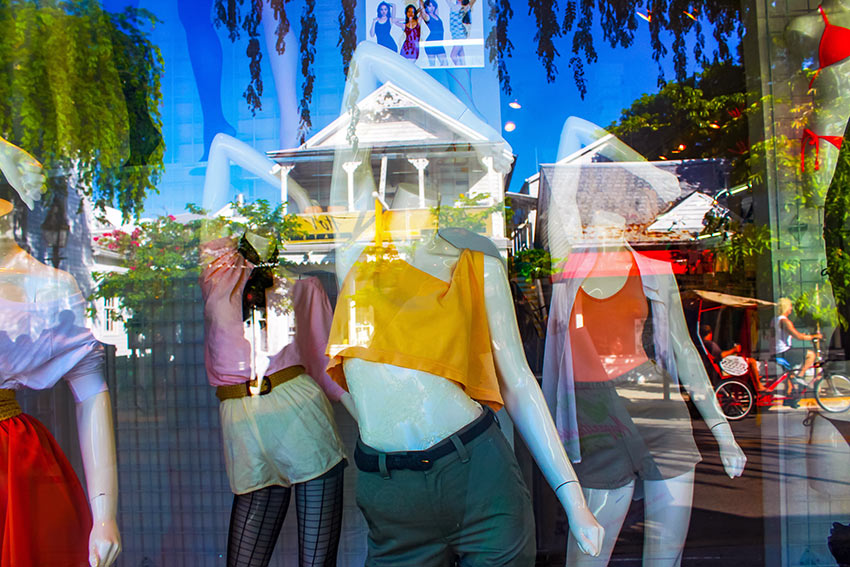 And surely, his home is one of the most visited sites in the city. The tiny second-story studio in which he wrote his prestigious novels remains exactly as he left it; photos, books and furnishings recall his life there of more than a decade in the 1930's. Stuffed heads of animals he shot on safari adorn the walls. You can almost feel the presence of the quirky and fairly disturbed author everywhere. Almost as famous as Hemingway himself was his beloved six-toed cat, Snowball, dozens of descendants of whom still reside there.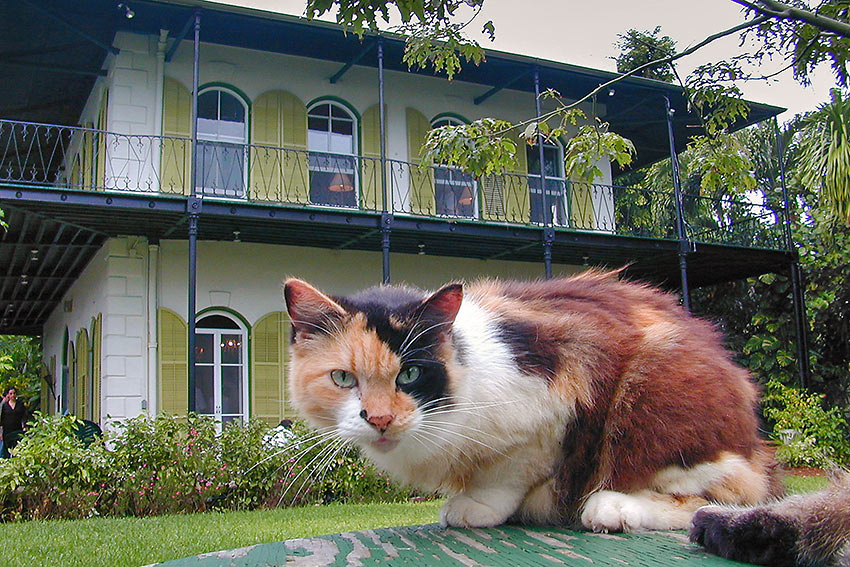 An equally notable but very different personality also resided in Key West, but only in the winter. Harry S Truman's (yes, S without a period is his middle name) Little White House has its own colorful history, with tales of lively poker games and "loud Hawaiian shirt" contests our 33rd president enjoyed with staff and guests – also chief justices and locals. And oh yes, four other presidents visited there as well.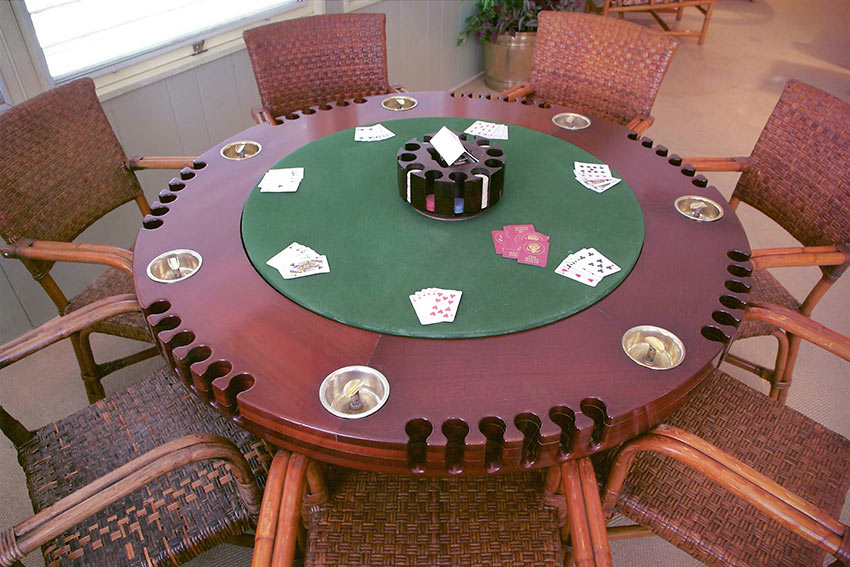 It's also rumored that Truman insisted on downing an early morning "shot of bourbon followed by a large glass of fresh-squeezed Florida orange juice," allegedly on the advice of his doctor. Hemingway, an ardent imbiber himself, would most certainly have approved of his neighbor's breakfast ritual, which might have made both welcome visitors at Schooner Wharf which boasts the earliest Happy Hour in town, beginning at 7:30 a.m. The theory being that you can't actually drink all day if you don't start early.
Hemingway, a hunter of game; Truman, a hunter of humor; Mel Fisher, a hunter of treasure. And his own museum contains treasures – both literal and figurative – for the visiting public. The intrepid fortune hunter spent 16 years seeking the wrecks of Spanish galleons that sank in 1622 off the coast of Key West. The $450 million treasure included more than 40 tons of gold and silver as well as emeralds, Chinese porcelain and other precious artifacts. But even more fascinating than the exhibits themselves is the story of his search for the valuable cache.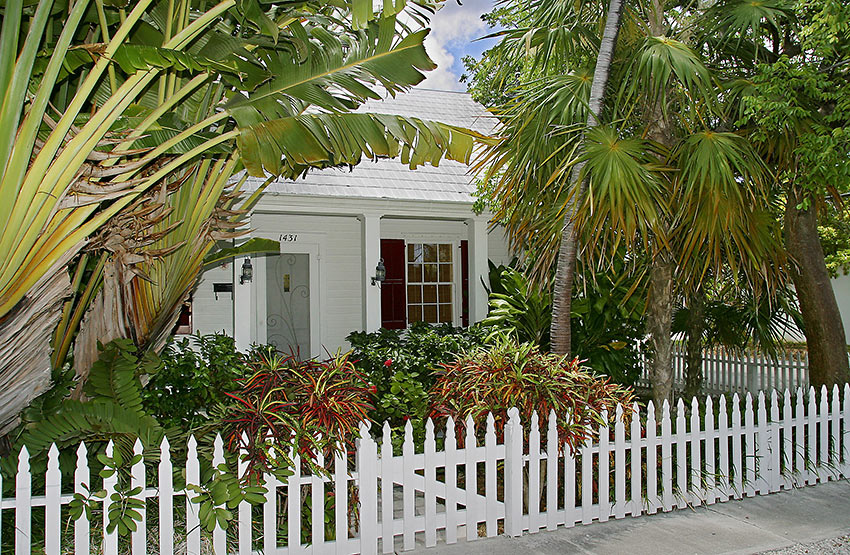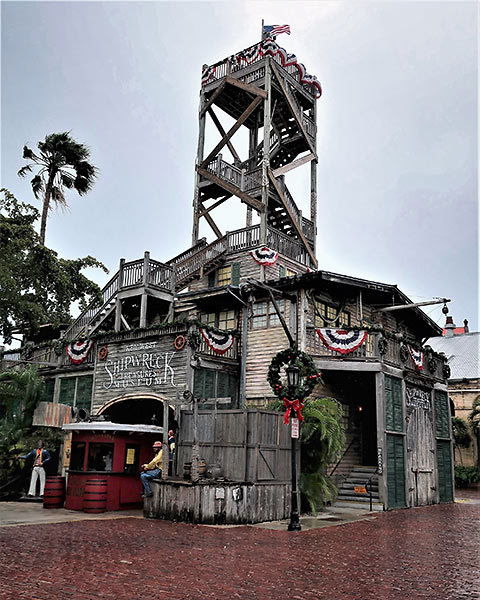 So yes, these are the three attractions for which Key West is most famous, but peeling back the proverbial onion proffers many more enticing sites: the always enchanting Botanical Gardens; the Oldest Wooden House with its original furnishings, artifacts and island history dating back to 1829; Tennessee Williams' small cottage lending insight into another literary giant, and my favorite, the Shipwreck Treasure Museum.
There you get to relive the lives of wreckers – either those brave souls who saved people and ships careening off the dangerous reefs surrounding the island or greedy pirates who pillaged the lost treasures, depending upon your perspective – who played an important part of Key West's vibrant history. The resulting salvage industry is what Key West is built on.  For a time, that enterprise made the tiny island the richest city per capita in the United States.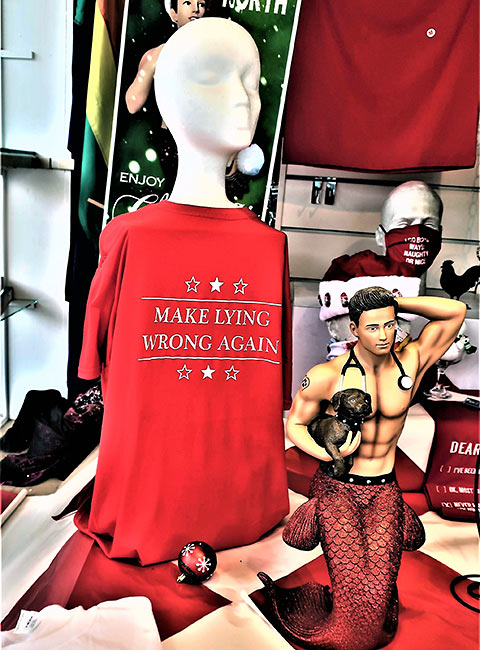 But for me, the best way to experience the inimitably funky charm of the town is to just wander the streets, laughing your way from one t-shirt slogan to another, most of which can't be repeated in a family newspaper. But a few can: "A good lawyer knows the law; a great lawyer knows the judge"; "4 out of 3 people struggle with math"; and "Mermaids smoke sea weed." Bada boom.
And should you get hungry, be sure to stop at Blue Heaven where, in the 1930's, Hemingway, an amateur boxing aficionado, refereed matches – yes, he certainly did get around. And even more notable, depending upon your point of view, is that a dance hall and bordello also occupied the same property. But you'd expect nothing less of Key West.
For more information, please visit Florida Keys