Raoul's Two Cents: June 25, 2021
Color Blind
Someone called me a racist the other day. I was shocked that someone would call me that just because I was critical about the violent activity of some people who just happened to be of a certain culture. I don't think I became defensive … no use debating someone whose mind was already made up … I just took the insult in and pondered about it.
Yesterday I got a very uplifting compliment from one of the Mexican handymen I work with. Fernando said he has worked with many people but there was something about me that was different. "You are the nicest person" he said. And then he hugged me. That was a Kodak moment — a heavyset, stocky short Mexican hugging a lean, aging, 6 foot Asian. We laughed.
The other day, a Hindu friend, was sharing what life is like without his wife. Raj is planning on a European cruise but what's a cruise without someone to share the adventure with? He asked me if I knew someone who'd like to go with him. I'm working on it.
Last week, a friend from Tanzania asked me for advice as he was purchasing a lot of computers for his homeland. Whenever Kunta calls, he laughs. He says he loves to hear my smiling voice. He wants to get into some kind of business with me. We dream about importing and exporting stuff — copper, emerald, coffee beans, leather goods, pistacio nuts … African stuff. We even have a jungle junket in mind. Even if nothing comes out of these talks, we just enjoy brainstorming about our global enterprise.
Some of my best friends are not of the same skin color as me … not the same age as me. They may have different religious and political ideologies, different sexual preferences, but that's fine with me. We're all part of the human race.
I believe people (even those with good intentions) who harp at our differences play a losing game. For them, there's always an abuser and a victim (and they're never the abuser). I was in a meeting led by a Guatemalan American. Out of nowhere, Gertrude told him she empathized with his being South American. She practically said "you should feel bad because of your dark skin." The teacher was visibly shaken. He probably never considered himself anything but American … even I had never looked at him through colored lenses … heck! his skin was even lighter than mine. Gertrude brought the mirror into the room. How did that help?
When someone has a pimple on his nose, do you point it out? I grew up with a someone who stuttered. We were told not to mind it. The stuttering went away.
So when someone calls you a racist, chances are, it isn't because they really know you. Maybe it's because they are trying to force you into their worldview. Who needs to fit into a world shaped by bitterness and self importance?
But this is just me. TGIF people!
Raoul
"Your journey to peace starts when you stop debating the uninformed, reasoning with the unreasonable, and bantering with fools." –— Anonymous
Thanks to Mel of Washington, D.C.

Videos of the Week
Thanks to Rodney of Manitoba, B.C, for this elevator prank.
Thanks to Don of Kelowna, B.C. for this inspirational video

Parting Shots
Thanks to Kathy of Bend, Oregon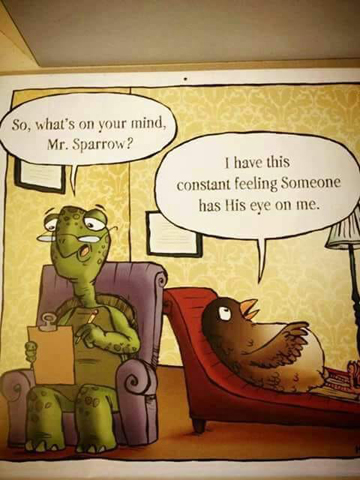 Thanks to Cheryl of Temple City, CA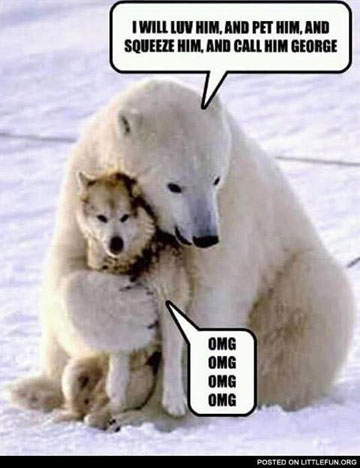 Thanks to Art of Sierra Madre, CA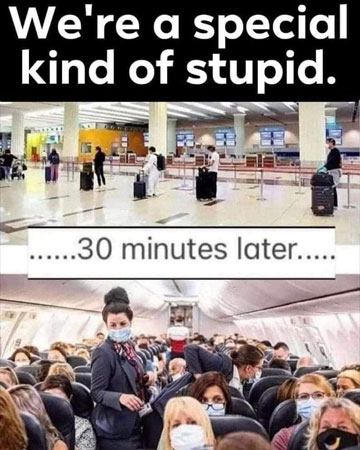 Thanks to Naomi of North Hollywood, CA