Raoul's Two Cents: February 3, 2023
Drop Your Pants
Are you easily embarrassed? Maybe you can relate.
After dinner last weekend, I attempted to get up from my chair but a stabbing pain ran down from my stomach to the front of my left thigh. I had to grasp the table to lift myself up ever so slowly. In two days, I was at the Urgent Care Facility waiting for a checkup with the doctor. I was surprised to see a female doctor. And I thought "no way is she going to check me down there!" Wasn't there an unwritten rule that male patients only meet male doctors?

Just to be clear, I have no problem with Dr. Biren, my regular-cool-male doctor, when he asks me to drop my pants to check my colon. I've even gotten used to the strange sensation of being in prison with an enterprising inmate poking at my rear insides.

I know what you're thinking: "Raoul, you're such a prude." I guess I am. No one touches (nor even sees) me down there except my wife and Dr. Biren. So this female doctor … this was different. Now you're talkin' invasion of privacy! I want my lawyer!

I waited for her command to drop my pants. But instead, she said "Can you lift up your shirt? Where does it hurt? Is it here below your left stomach?" She proceeded to poke my tummy like the Pillsbury doughboy.It was a game we played. We both knew it would be easier if I dropped my pants but she wasn't going to give the order and neither was I going to volunteer and show my family jewels.

She checked my vitals, checked my breathing, made me cough, asked a few questions and in a few minutes the ordeal was over. She asked me for a small gift —- a urine sample. Now that, I could do.

In the bathroom I understood what my 2 dogs go through whenever I take them for a walk: "Go pee Tonka. Go pee Tinker."  Like a good doggy I delivered the goods. Proud of myself. I walked out to my car but I knew this was a temporary freedom because I was due for an ultra sound the next day.
So there I was in the hospital Imaging Room … alone with a large female nurse named Helga. A movie reel rolls in my head: I refuse to go "commando," so she wrestles me to the ground, calls for backup and five other hairy, burly women with moustaches enter out of nowhere, strip me naked and hose me down as I shriek — "You'll never get me copper!"

"Mr. Pascual? Mr. Pascual? Sorry to interrupt your daydreaming but could you lie down on the examination bed, please? Could you unbuckle your belt, please?"

"Here we go again," I shivered. "So this is when I drop my pants. This is when the world ends. Does she not know that my Johnsons are on a need-to-see basis only? The nerve! Where's my lawyer?"

"Excuse me Mr. Pascual. You're daydreaming again. No need to drop your pants. Just lower it enough so I can put this cold, gooey, yucky gel on your bloated little tummy. Good boy! Now let's see if you're pregnant."

She probes but doesn't see anything so she asks me to stand. Still nothing. She makes me cough. Nothing. She takes ultra sound pictures and says she will submit the evidence to the doctor. I walk out a free man. Hours later, I get the results: No hernia! Yay! But it appears the pain must be from my groin. In other words, I had to schedule with my regular doctor for the next step.

I know for sure he'll have me drop my pants but I'm glad it's going to be Dr. Biren — my cool-Indian-doctor. Never thought I'd say that. Stay tuned. Pants drop in select theaters mid-February. Tickets on sale now! Not!

TGIF people! Let's remember to always keep our pants up! Save the planet!

Raoul
Joke of the Week
Thanks to Richard of New Manila, Philippines

Video of the Week
Thanks to Jay of Makati, Philippines who shared a sophisticated comedy about
spilling on the table and other day-to-day frustrations.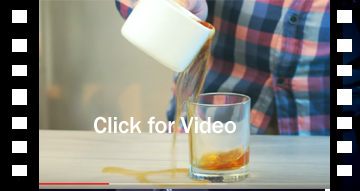 Parting Shots
Thanks to Art of Sierra Madre, CA.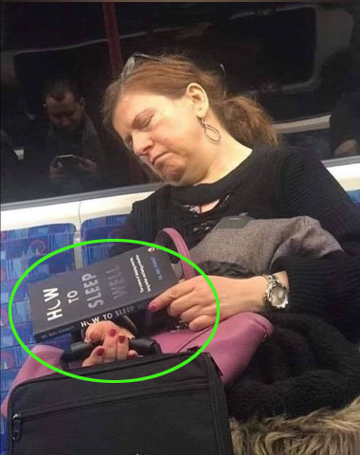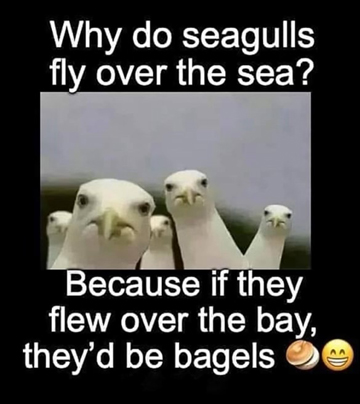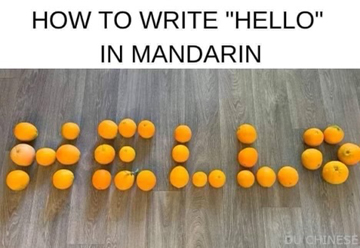 Thanks to Maling of New Manila, Philippines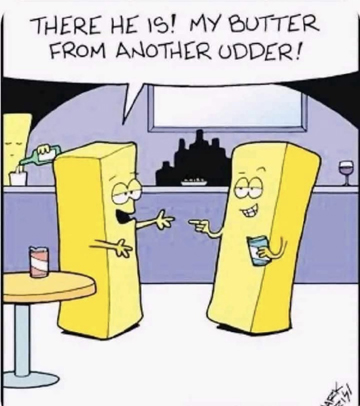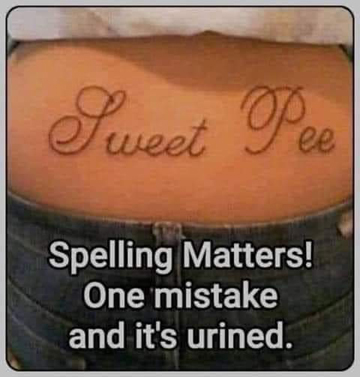 I found these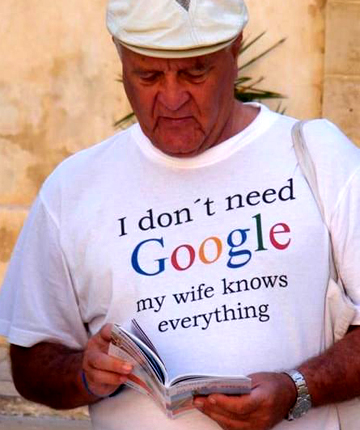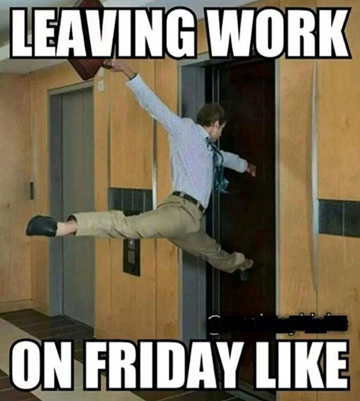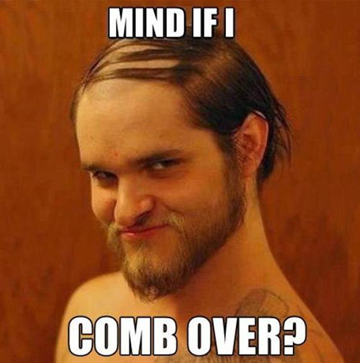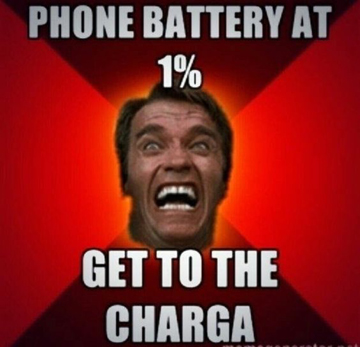 My good friend (and jokester) Terry and I came up with these.