Iceland Opens to All Vaccinated Travelers — No Testing Required
Get your passport ready!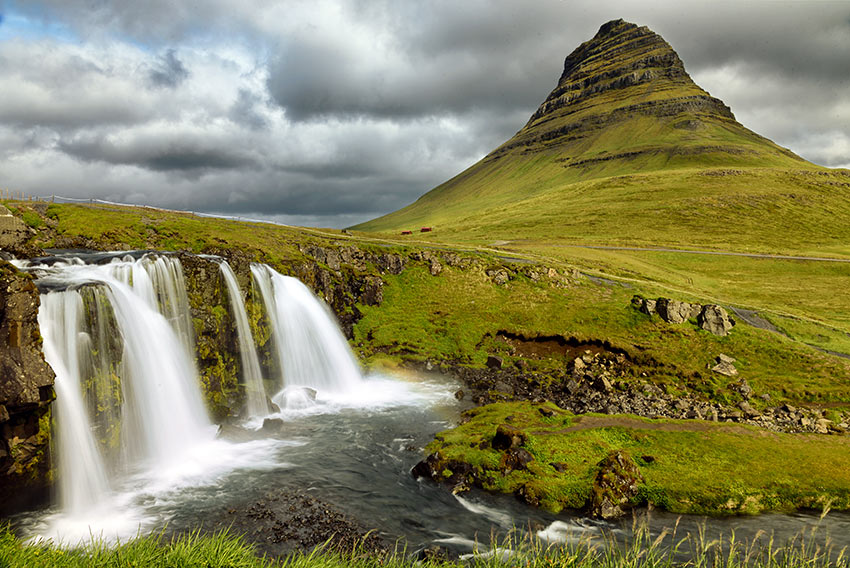 Courtesy: Stefanie Waldek
As the pandemic appears to be winding down, travel restrictions are finally being lifted, meaning your chance to travel the world once more is right around the corner.
The most recent country to open up is Iceland, which will start allowing visitors from all over the world — including Americans — into the country starting in mid-March. The caveat: you need to prove that you've been fully vaccinated.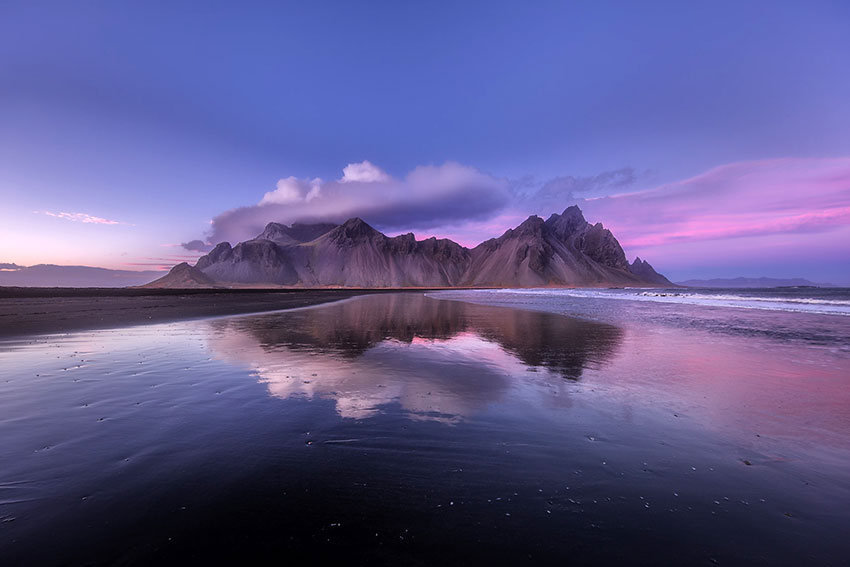 But the good news is if you have been vaccinated, you'll now be completely exempt from any testing or quarantine requirements. Previously, Iceland only admitted visitors from the European Union (EU) and European Economic Area (EEA), and they had to either prove that they had been vaccinated, prove that they had already contracted and recovered from COVID-19, or undergo testing and quarantine procedures.
"The world has been through a lot in the past twelve months, and we are all hoping for a slow and safe return to normalcy. This also includes the resumption of the opportunity to travel, which is valuable to culture, trade, and enterprise," Icelandic Prime Minister Katrín Jakobsdóttir said in a statement. "The decision to apply border exemptions for vaccinated individuals to countries outside the EU/EEA area is a logical extension of our current policy."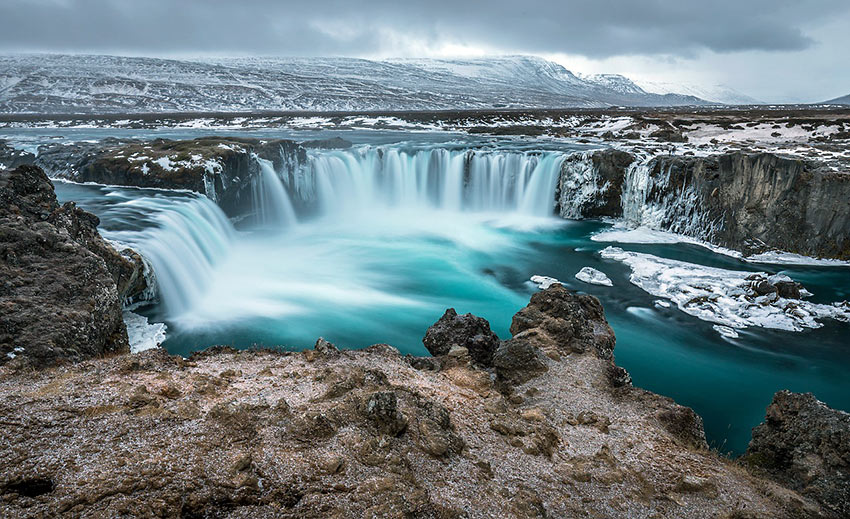 Iceland joins a small, but growing number of countries permitting entry to vaccinated travelers, regardless of where they're from. "When people are protected against the same disease, with the same vaccines that are produced by the same companies, there is no medical reason to discriminate on the basis of the location where the jab is administered," said Thórólfur Gudnason, Iceland's chief epidemiologist. "Our experience shows that the risk of infection from vaccinated individuals is very small or negligible."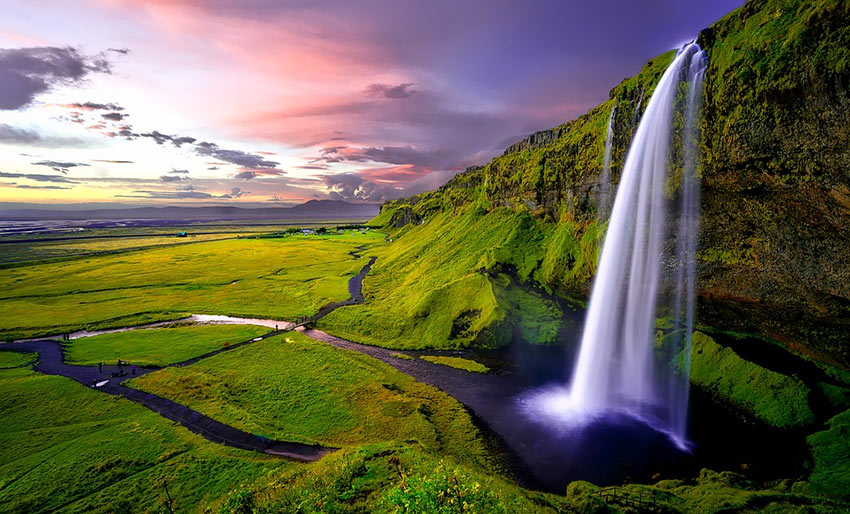 Even if you're not vaccinated quite yet, you can still visit Iceland from May 1, as long as you present a negative PCR test upon arrival. You might also have to quarantine for five days, depending on whether or not you're coming from a low-risk country. In either case, it's time to dust off your passport and get ready to go!
Your Trip to Iceland: The Complete Guide
Covid 'Resort Bubbles' — The Next Step For Safe Travel?
Courtesy: Ramsey Qubein
With many countries or states already requiring a negative test to travel, the concept of a resort bubble provides one more layer of assurance as more Americans demonstrate comfort in traveling to destinations that make visitors feel safe.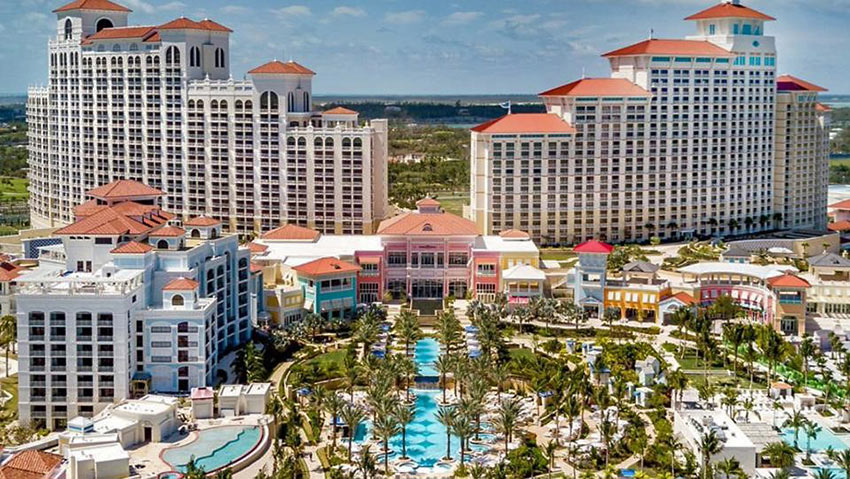 While Spring Break travel may earn the wrong kind of headlines, resort bubbles provide an alternative method of travel that can be effective.
Island resorts have been among the first to test the resort bubble concept. Grand Hyatt Baha Mar on Nassau Paradise Island in the Bahamas, and its two sibling properties SLS and Rosewood, are using a resort bubble with great success. Many resorts on the Hawaiian island of Kauai have also implemented a similar resort bubble program, which has proven effective.
Not all resort bubbles are created equally, but here is the gist of how they work.
Once You Arrive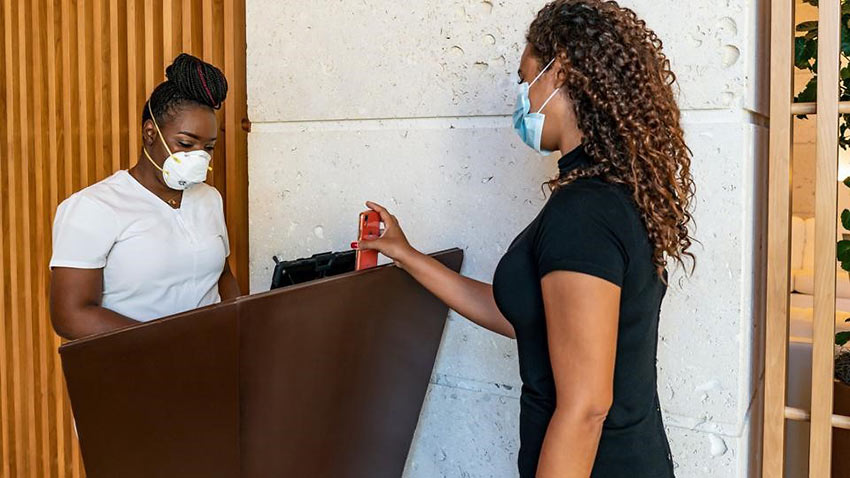 Putting a full testing regime into place to provide an added layer of security is no easy feat. Many international destinations already require proof of a negative test result to enter. Hawaii, for example, has implemented a testing requirement for visitors, and airlines check documentation of a negative test before a passenger boards their flight.
Sealing off a resort, through one more testing layer, to keep out further infection helps to boost travel confidence although planning for it is complex.
"The process began months before our re-opening," says Ulrich Samietz, general manager of Grand Hyatt Baha Mar. "We collaborated with medical experts from the Cleveland Clinic and other industry advisors to fine-tune our operating procedures as an extension of Hyatt's Global Care and Cleanliness Commitment."
JetBlue Plane with Mint Business Class Suites
Courtesy of Business Insider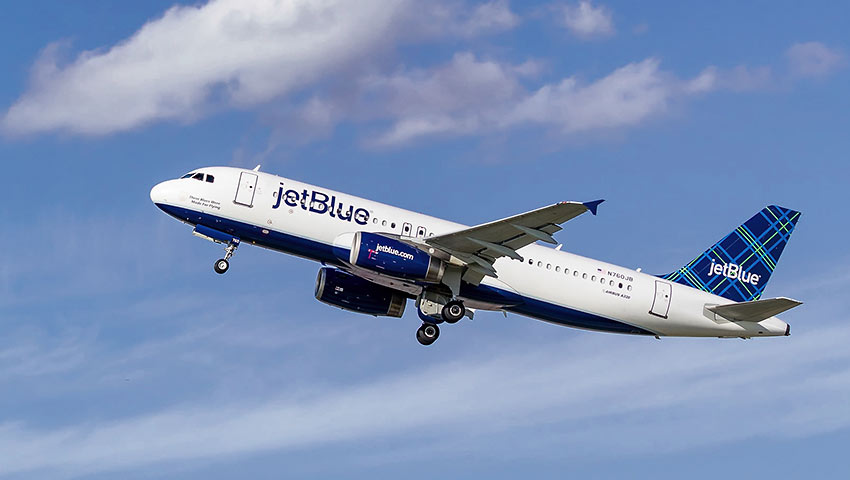 JetBlue Airways' swanky new business class suites have landed.
The New York-based carrier marked another milestone towards launching flights to London having taken delivery of its first Airbus A321neo with the upgraded business class seats that flyers will enjoy on transatlantic flights later this year.
Even casual Mint flyers will immediately notice the difference in the new product. Every seat offers fan favorites like direct aisle access and closeable doors that offer the utmost privacy, all in a residential-style designed suite.
The A321neo is one of JetBlue's newest aircraft and can be found flying JetBlue's longest routes including New York-Guayaquil, Ecuador thanks to its increased range and cost-saving economics. It's also known for its quiet cabin and ultra-modern features like mood lighting.
The jet that will take JetBlue to Europe, however, has yet to arrive. The Airbus A321neoLR offers an even greater amount of range and JetBlue plans to pack it with even more business class suites to accommodate the near-endless supply of premium flyers on the route.
And before London flights takeoff, the suites will first make a West Coast debut on the New York-Los Angeles route this summer. JetBlue's long-awaited transatlantic flights have been delayed due to the pandemic but are set to launch in the third quarter.
Here's a sneak peek at the business class suites that will soon take JetBlue flyers to Los Angeles, London, and beyond.
Read the original article on Business Insider
Cruises Might Not Return to These Ports After COVID-19
Key West and the Cayman Islands might implement cruise capacity restrictions
Courtesy Stefanie Waldek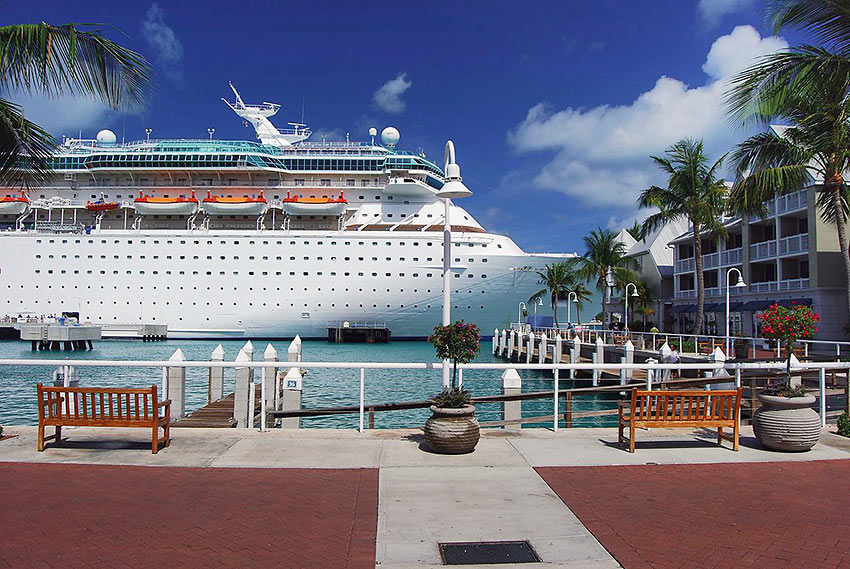 As cruising remains in limbo due to the coronavirus pandemic, there's only one thing for sure: the industry won't look the same when it comes back. While cruise lines will unquestionably have to rethink onboard programming (buffets, for instance, are a no-go), it looks like they might have to rethink their itineraries as well.
Some popular cruise ports will remain closed for at least another year — Canada, for instance, will not welcome ships at any of its ports until spring 2022 — while others are looking into making more permanent changes.
Residents of Key West, Florida, have voted to ban large cruise ships on their island, while the Cayman Islands government is weighing the implementation of cruise ship restrictions to create a more balanced tourism industry.
Banning large cruise ships is not a pandemic-induced concept by any means. Overcrowding has long plagued popular ports like Dubrovnik, Croatia: when I visited the seaside destination in 2013, the proprietor of my guesthouse shared the week's cruise ship schedule with me, advising me to avoid sightseeing while the ships were docked, as the crowds of tourists would swell to frustrating size. In 2019, Dubrovnik officially placed a cap on the number of cruise ships that could dock at its port on a single day.
Venice, Italy, another popular cruise ship destination, banned large ships from its historic center that same year, following a collision that saw five people injured.
Then in the Caribbean, there's also the environmental concern of large ships. "Georgetown, Grand Cayman, has long resisted developing a cruise port due to concerns for their coral reef system," said Billy Hirsch of CruiseHabit.com. "For this reason, guests tender, or take small boats from the ship, to the island. Though pre-COVID, there was progress, for better or for worse, in the effort of building out a port."
But the pandemic shutdowns have allowed the Cayman Islands to rethink their tourism strategies. "Having had to do without cruise tourism for a year, I think, has told us what the consequences of that [are]," Cayman Islands premier Alden McLaughlin said during a press conference last month. "I think it is [a] clear signal from the business community, from local people, is we don't want to go back to the large number of visitors."
Travel agent Denise Ambrusko-Maida of Travel Brilliant suggests these kinds of restrictions reflect changes in the cruising industry at large. "I think cruising is taking two very different directions. The first is the introduction of the mega-ship, which makes the onboard experience the major focus," she said. "On these ships, the ports of call almost become a secondary consideration for travelers. Instead of looking at the cruise itinerary, these cruisers are looking for onboard entertainment."
The second direction, however, is the small boutique ships. "With these cruises, the ability to visit smaller ports and have deeper, more culturally rich off-ship experiences is the motivating feature for clients," said Ambrusko-Maida. Those passengers would certainly benefit from the reduction of crowds in a given port.
The restrictions aren't necessarily universally beloved, though. In January, Florida senator Jim Boyd (R-Bradenton) introduced a bill that would allow large ships to frequent the Key West's port, citing cruise tourism's economic incentives.
And in some cases, the restrictions don't do as much for overcrowding as you might think. "The restrictions in various Mediterranean ports often end up resulting in fewer ships, but more workarounds," said Hirsch. Ships in Venice, for instance, dock farther away from the city center and shuttle their passengers into town—hardly reducing foot traffic.
Even if the cruise restrictions in Key West and the Cayman Islands don't hold forever, the conversations surrounding them certainly bring up valid concerns for both tourism officials and tourists themselves to consider. "I think these restrictions will change how travelers book their itineraries in a way that makes them more thoughtful of the vacation experience they truly want to have," said Ambrusko-Maida. "This will help maintain the overall positive impact tourism has on these destinations."
What Is Overtourism — And Why We Should Be Talking About It
Airlines Testing Touchless Technologies to Ease COVID-19 Concerns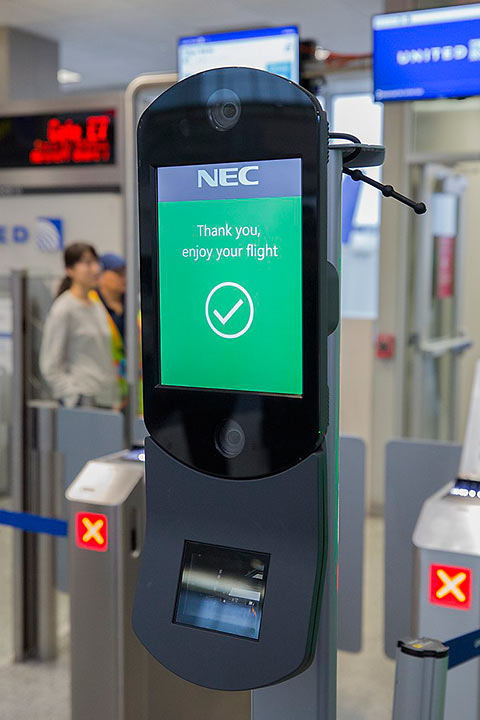 Courtesy: Mina Kaji, Gio Benitez & Sam Sweeney
As air travel hits record numbers since the pandemic began, U.S. airlines are testing and implementing new technologies aimed at reducing contact — both with surfaces and with people.
American Airlines is currently testing biometric boarding at Dallas/Fort-Worth International Airport for some international flights. Instead of scanning a boarding pass, the traveler can scan their face at a kiosk that verifies their identity with U.S. Customs and Border Protection at the gate.
The airline told ABC News the goal is to expand this technology to domestic flights within the next few months in addition to using it at other points along the journey such as baggage drop.
"We really want to have an easy customer experience when customers can come back for travel," American Airlines Vice President of Customer Experience Julie Rath said in an interview with ABC News' Gio Benitez. "Through the pandemic, many customers stopped traveling. They're coming back to travel, though there's more complexities, and we just want to make it easier for them."
American Airlines is testing biometric boarding in light of COVID-19 concerns. It scans your face to confirm your identity without having to scan a boarding pass.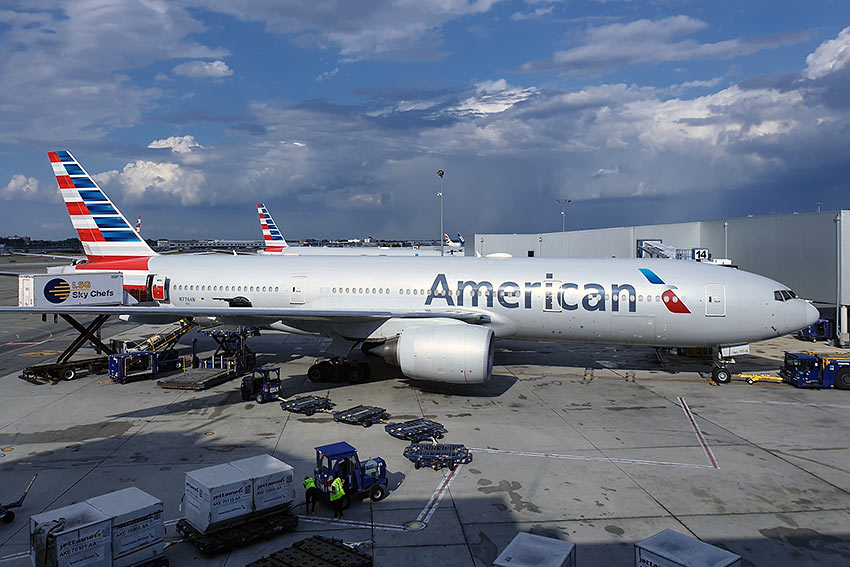 U.S. airlines hope new touchless technology will boost passenger confidence. They've already seen a significant spike in bookings as the vaccine rollout grows. American's CEO Doug Parker revealed Monday that they are "getting to a point" where bookings are "coming up very close to what we've seen in the past."
The Transportation Security Administration screened more than 1.3 million people on Friday and Sunday, the most travelers they've seen in a year.
"We're really optimistic for the summer," Rath said. "The last three weeks have been our best booking weeks since the pandemic started."
Delta Air Lines' newest addition is a touchless on-board payment system.
Passengers can use Delta's "tap-to-pay technology" without swiping or handing a flight attendant a credit card.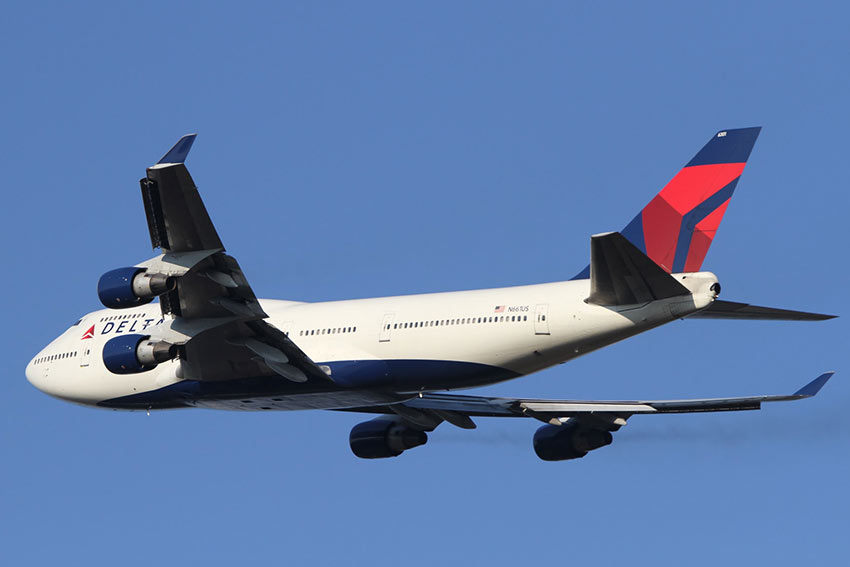 "Not only will these new features provide peace of mind in the pandemic era by reducing touchpoints, they're a key element of our vision for easing every step of the travel journey," Delta's Chief Customer Experience Officer Bill Lentsch said in a statement.
United fliers can now scan QR codes that connect them virtually with an agent, rather than speaking to one in person at the airport.
Even with these innovations, the Centers for Disease Control and Prevention still is advising against travel — even for those who've been vaccinated.
"Every time that there's a surge in travel, we have a surge in cases in this country," CDC Director Dr. Rochelle Walensky said last week during a briefing. "We know that many of our variants have emerged from international places, and we know that the travel corridor is a place where people are mixing a lot."
Walensky explained that they are not recommending travel because the vast majority of the population isn't vaccinated, so they need to prioritize keeping those people safe, especially if people who are vaccinated can still transmit the virus.
TSA Explores Use of Ultraviolet Light to Disinfect Checkpoint Bins
Courtesy: Hazel King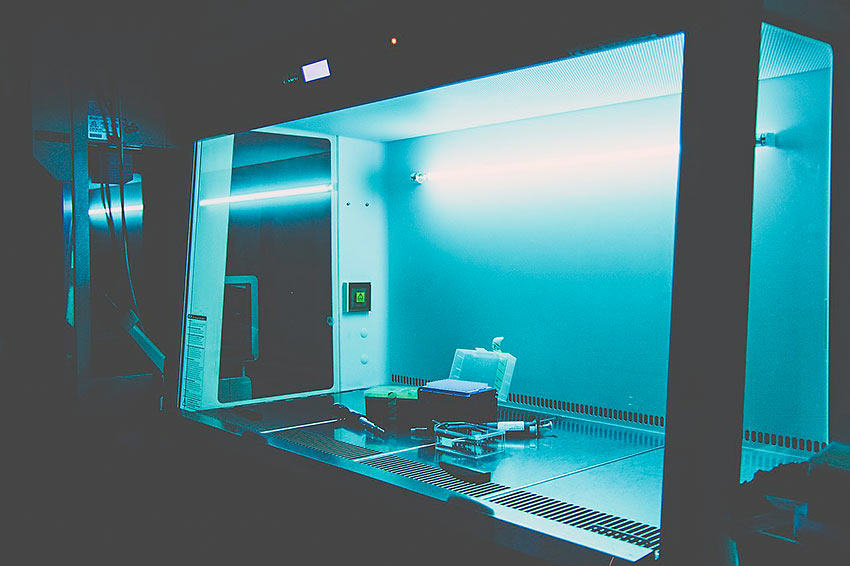 The Transportation Security Administration (TSA) is trialing the use of new technology that uses ultraviolet-C (UV-C) light to disinfect airport checkpoint bins in a bid to provide safer checkpoint experiences and prevent the spread of Covid-19 and other viruses and bacteria.
The trial is being carried out at two checkpoints at Ronald Reagan Washington National Airport by the TSA's Innovation Task Force to determine the equipment's ability to reach the required UV-C dosage and reduce the number of pathogens on the checkpoint bins. The assessment seeks to determine efficacy in creating a more hygienic security checkpoint, while maintaining operational efficiency and balancing space and staff requirements.
"TSA continuously tests and deploys innovative technologies into operational checkpoint environments that seek to improve the checkpoint experience for airline passengers," said Scott T Johnson, TSA federal security director for the airport. "We are excited to test technologies that might prove effective in disinfecting checkpoint bins and eventually provide another layer of protection against viral and bacterial spread."
The standalone conveyer belt systems expose bins directly to UV-C light as the rollers advance them through the system. In the lab environment, TSA conducted efficacy testing using digital and sticker dosimeters placed on the bins to evaluate UV-C dosage, safety and processing times. TSA anticipates the equipment will have no impact on passenger screening times or the efficiency of the checkpoint screening process.