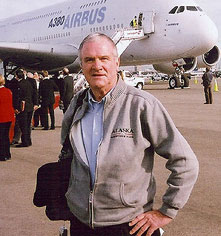 Although the majority of John's life has been dedicated to the travel industry as a PR executive in both the airline and cruise industry, he says "the most intriguing part was my 15 years on Los Angeles area radio stations, from early 1992 to the summer of 2007." He began his travel radio career at KABC then moved to KKGO/KMZT where he was the host and co-producer of a 24/7 travel feature, and in July 2002, he attained a long held dream of joining the CBS radio station in Los Angeles, KNX1070 News radio. Based on journeys to 51 countries, John's written and broadcast over five thousand travel features for his radio show "John Clayton's Travel With A Difference." He says his segments take his audience on "offbeat trips to places around the world, where I give people vacation ideas most have never thought about, because they've never heard of them — and they're written and presented in an entertaining and fun way — hence the title  "Travel With A Difference."
1. What are your top 5 favorite places to travel?
Switzerland, Scotland, Devon and Cornwall in SW Great Britain, Normandy in France.
I love trains,  and a few years ago the Swiss Tourist Office in LA invited me to be part of — what turned out to be — one of the best, most stunning, and for sure, most awesome travel media press trip ever known to mankind.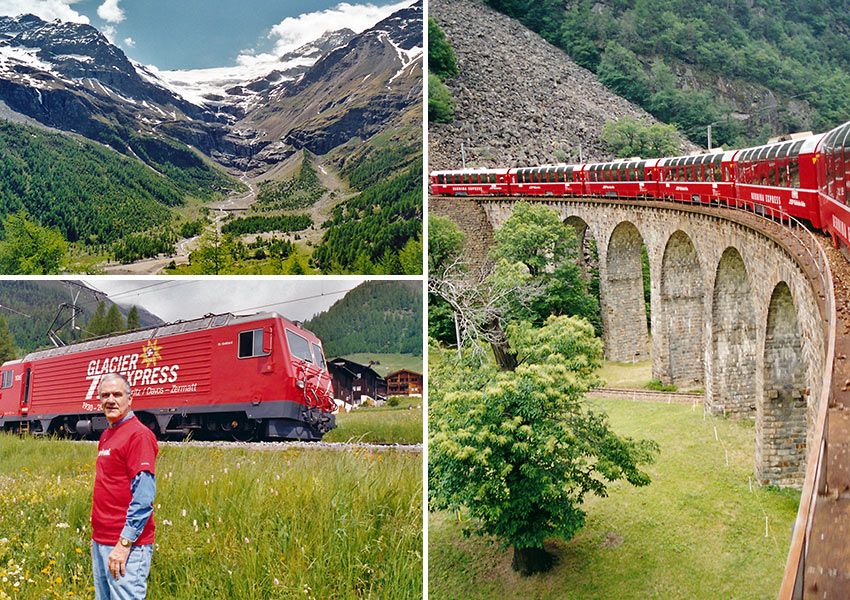 I was part of some 150 travel media from all over the world, and the Swiss took all of us on a journey that was THE train journey of a lifetime. Over the course of one week we took trips on about put 6 totally different trains in six totally different locations. On many of these magical & marvelous journeys, they actually stopped the train and, for those that wanted to, we got out and took photos of the train (and us!) in that location.
Scotland — Well I love the ruggedness and yes, mystery. I enjoy the rustic scenery and most of all, I found it worth visiting numerous times — because of a crashed Wellington bomber (R for Robert) from WW2 that was on a training flight and it crashed — unbeknown to the — pilot and crew — in Loch Ness. (Read John's Loch Ness story.)
Cornwall and Devon are so pastoral, rural and bucolic — at least when I was a kid 60 or so years ago — and they remind me of a simpler and less hectic time.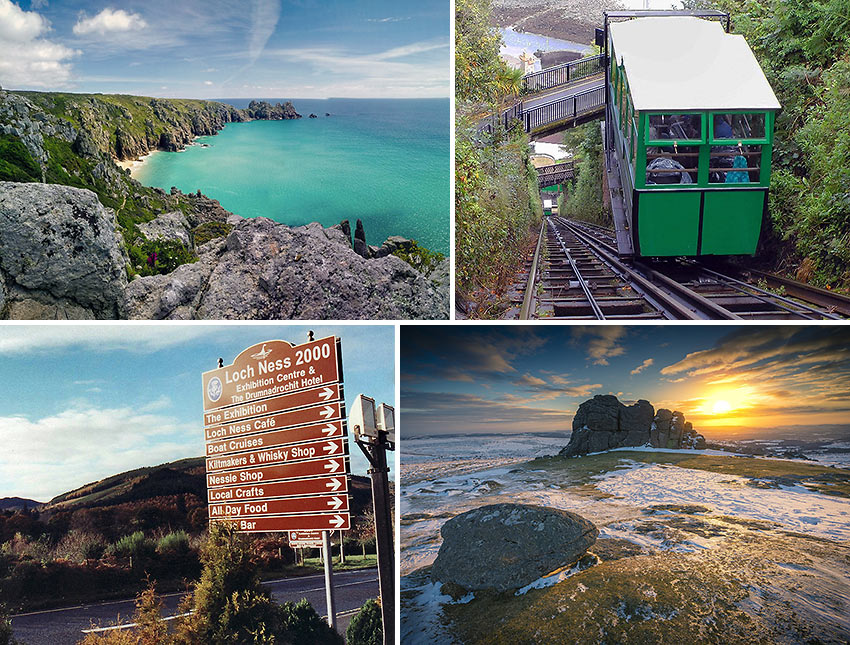 Mousehole (pronounced MAUZEL) is spectacular, and our family — my wife and two daughters — went there, because we were completely unimpressed by nearby Penzance. We stayed in the Old Coastguard Hotel and it was a joy and special for all of us — and simply and definitely, amazing, excellent and yes, fabulous. I  wonder if it is still there today. Also in Lynton and Lynmouth you have the Cliff Railway. Go there and you too will be captivated and enchanted by taking a trip aboard.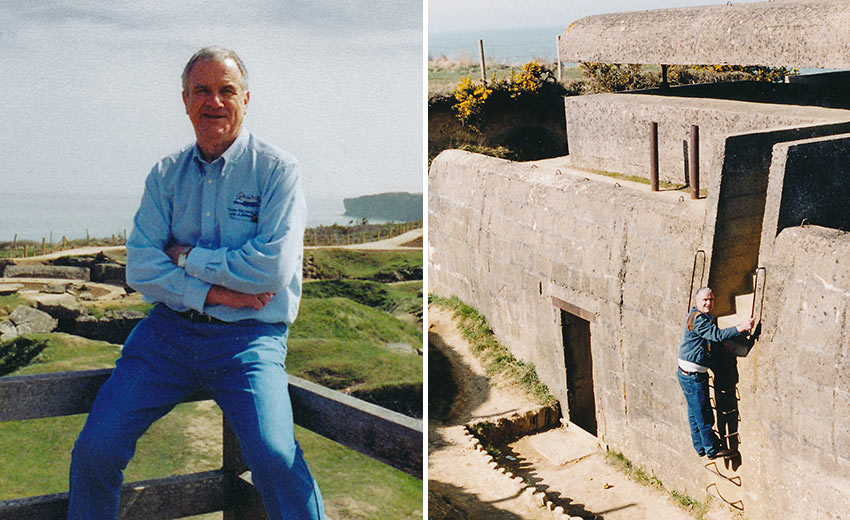 Normandy. The French government invited me — during my time on KNX 1070 — to visit Normandy, four times. I went every time as I'm a WW2 aficionado and, from growing up in the UK in the 1930s and 1940s, I saw WW2 up close and very personal. I found the German cemetery of La Cambe mesmerizing and Omaha Beach spellbinding. On every visit to each invasion beach, I was transported in my mind back to what it must have been like back on June 6th, 1944.
2. Name your favorite destination for enjoying a local food?
I'm not really a "Foodie" and have no special MUST HAVE places to go to on my travels as regards food. I do, however,  love the French and Italian foods and the atmosphere found in most — if not all restaurants. My favorite ice cream in the entire world is that found in Germany and Switzerland is MOVENPICK. There's a special place owned by Movenpick in Berlin, that I went to, that has to be Movenpick Ice Cream heaven.  It's beyond belief in awesome taste.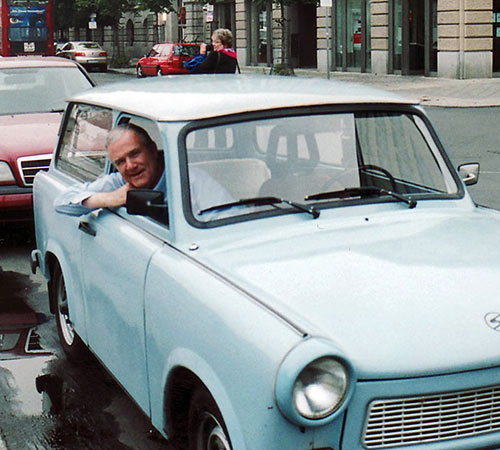 3. What is it that you enjoy the most when you visit a new destination?
Just seeing and doing new things to see and do and yes, "soaking up the local atmosphere."
4. What are your best practices regarding currency? Do you suggest wearing a money belt?
Being part of the so called older generation, I've never used a money belt as I prefer to get  traveler checks, or just go to an ATM in whatever place I'm in and get a  very small  amount of cash
5. How do you get by with the language barrier?
With the EU in full operation, it has never seemed a problem. I got lost in Berlin's K'damin and showed a friendly looking guy a postcard of my hotel. After my fumbling and mumbling, I wondered if I'd ever find my way back to my hotel home. Then the guy said to me, "do you speak English?"
6. What countries would you avoid?
With my intense love of travel, I'd go anywhere.
7. What airline do you like the most?
Back in the day in the 1970s there used to be a superb airline called British Caledonian and my wife flew them from L.A. to Gatwick in First Class and it was the best, most awesome trip I've ever taken. Super hostesses, marvelous food (Baked Alaska for heaven's sakes for desert) and seats more than supremely luxurious than you never knew were even possible.
8. What is your favorite film?
Several — The Longest Day,  The Bridge on the River Kwai, Double Indemnity and Mary Poppins
SEE JOHN'S POSTS HERE