Last month many in Europe, and possibly others around the world, celebrated the 75th Anniversary of June 6th, 1944, when the Allies invaded Normandy in France to begin WW2's liberation of Europe from Nazi tyranny. As a result of this 2019 Anniversary of the 1944 invasion, newspapers, television shows, magazines, and the media in general, were filled with photos of that June 6th day in 1944, along with remembrances by the few remaining WW2 military that – amazingly – are still with us.
As I saw each photo and watched (and still utterly fascinated) the media programs and so called "Specials" about those historic days, it reminded me, yet again, of MY many trips to Normandy. As a long time travel journalist, I felt honored to have been invited 4 times to that part of France by the French government tourist office.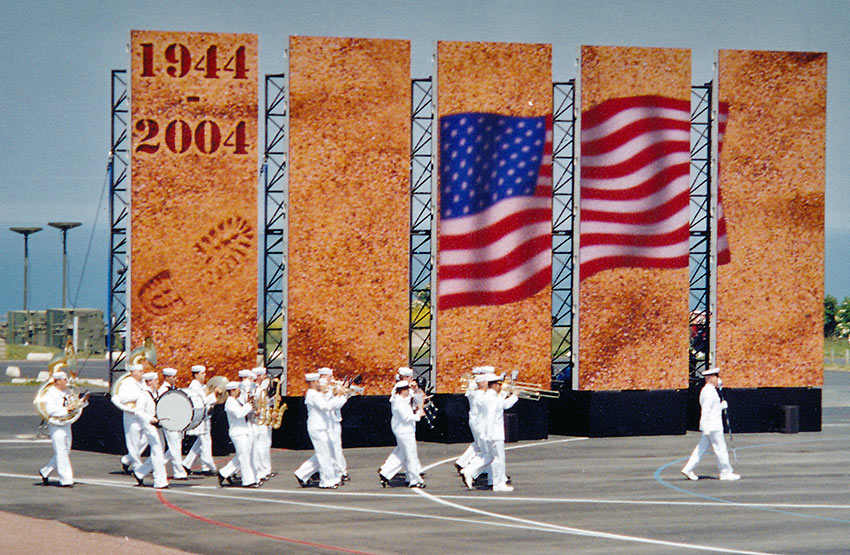 Anytime the subject of Normandy comes up, I'm often asked why THIS destination continues to intrigue me. Going all the way back to my childhood in London, Normandy has always mesmerized me because much of my upbringing was spent in the county of Dorset, with frequent visits to the seaside town of Weymouth. WW2 Aficionados will know that name instantly, as this was one of the British ports where an enormous armada of landing craft, warships, troop carriers, supply ships, and all the seagoing means of transportation available to the allies for the invasion, were berthed. I fondly recall the American military – or as many Brits called them — "the Yanks" — were seemingly everywhere you looked in England, and I especially remember US sailors and their marvelous white hats – still part of their uniform today – that were, like them, unique.
The other factor – and very vivid memory – is that of so many British kids being thrilled when they saw an American service person. Why? Well, lots of British children would run up to them and say "Got any gum, chum," and, more often than not, they'd be rewarded by a friendly smile and a piece of highly treasured American chewing gum!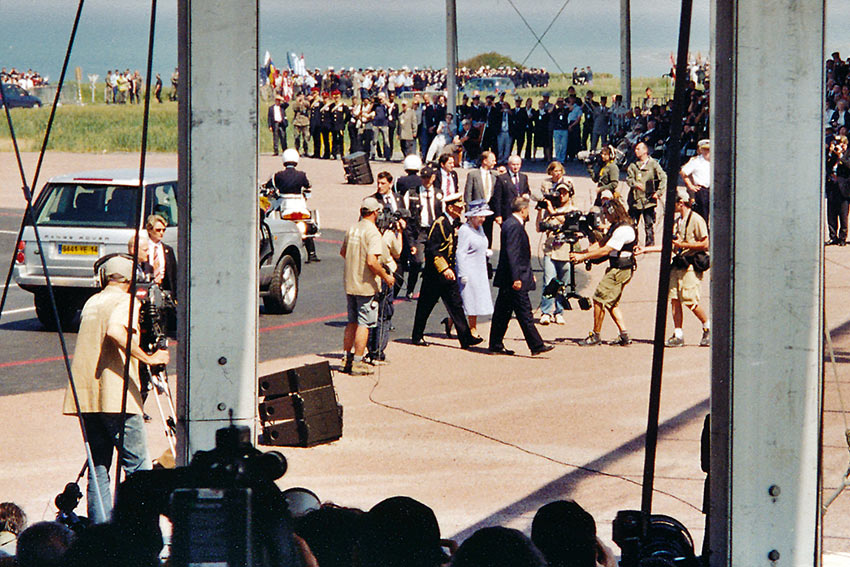 My memories are equally vivid about Normandy, particularly my visit in June 2004, when the tourist office in Normandy invited me and my KNX1070 travel show, to the 60th Anniversary of D-Day. Four totally diverse memories of that visit stand out. First, visiting (for the 4th time) the American cemetery and memorial in Colleville-sur-Mer that honors the 9, 388 American troops, and the 307 unknowns, who died in Normandy.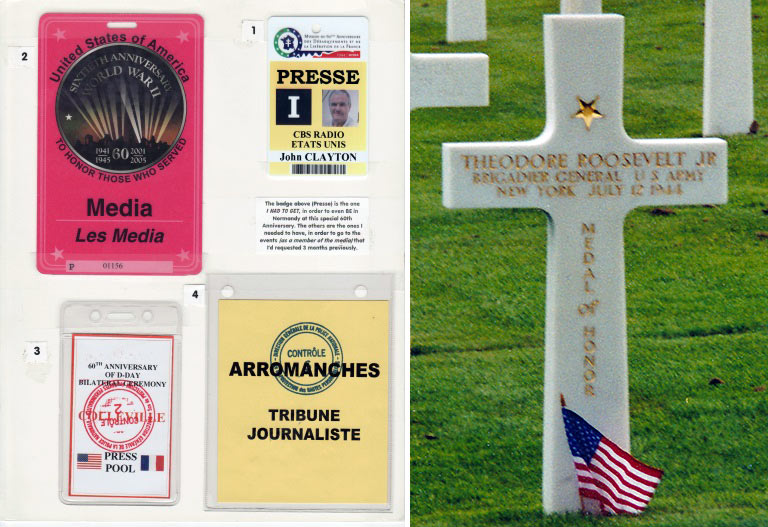 As I gazed at the multitude of crosses that filled 172.5 acres, I thought of all the lives that were never allowed to grow old, and of the life losing sacrifice they'd made. Many visitors to this sacred part of America – yes, America — are not aware of that fact: This cemetery IS American land and United States property, given to us by the grateful French at the close of WW2. Another little known fact, is that there's a specific reason the cemetery IS where it is. Just below is a beach, but it's a special beach that most know as Omaha Beach, a place where many of those interred here, died to protect our way of life.
The second place is Pointe Du Hoc – dramatically portrayed in the brilliant WW2 movie "The Longest Day." Unbelievably it still looks like the moonscape it was back in June 1944 when British and American bombers relentlessly bombed it trying to destroy the five massive guns there, because these guns were able to shell the nearby invasion beaches.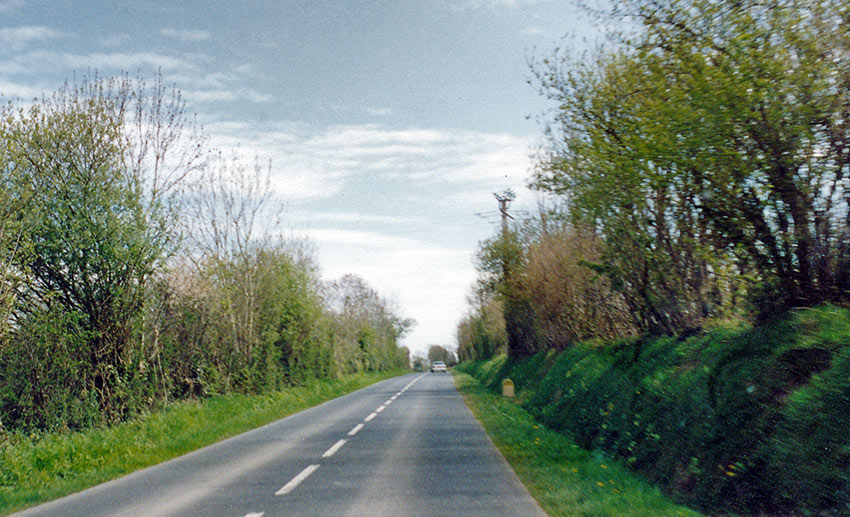 The third place – and this might surprise some – was the German cemetery of La Cambe. Ironically, it's located near Omaha Beach. It too is vast, somber, and eerily awesome.  As the largest German war cemetery in Normandy, there are over 21,222 German military personnel buried there, along with 207 unknowns.
The most poignant memory took place during the concluding moments of the commemorative events attended by world leaders and other dignitaries on June 6th, 2004 above Arrowmanches Beach. At least a dozen or more military marching bands paraded through the stadium like arena, all decked out in colorful uniforms and all playing rousing tunes that expressed pomp and circumstance. As the last band but one exited, the crowd of 2,000 roared their approval as the American band entered, featuring 20 smartly outfitted US Navy sailors in their dress white uniforms playing, with massive enthusiasm, "When the Saints Go Marching In!" I was so overcome with pride I jumped up and shouted "Way to go America!"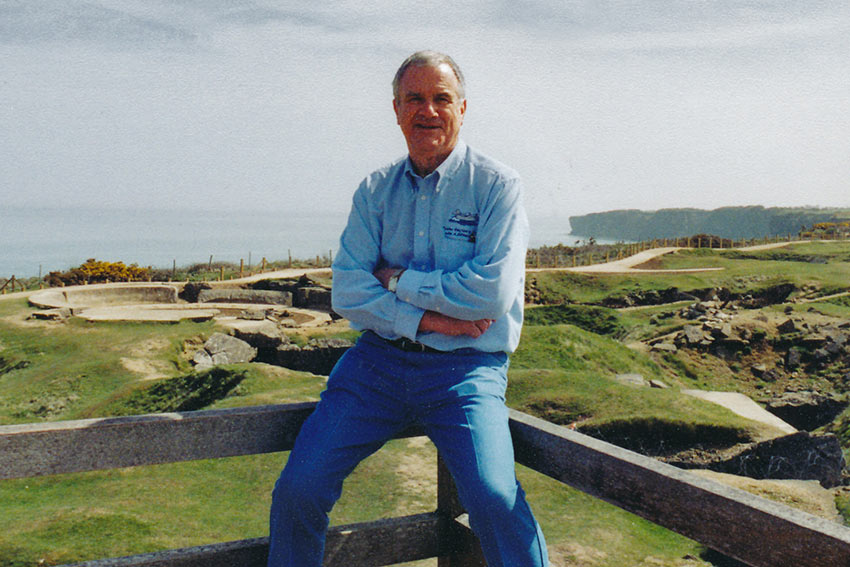 For a historic and awe-inspiring destination, visiting Normandy is a marvelous memory you'll never forget. You'll be fascinated by what you see, and you'll discover more gift shops and souvenir places than you ever knew existed. Best of all, it'll make you proud to be an American, as you gaze in silent wonder at where American men and women, most VERY young, gave their all for Democracy.  Contact John: jdcradio@gmail.com