Video and photos by Darrell Scattergood
I have just returned from Surreal360: A Salvador Dalí Experience, which is now open in Miami. Opening night guests embarked a journey into the mind of Salvador Dalí, the Spanish surrealist artist world-renowned for his technical skill and precise draftsmanship. In addition to over 170 original artworks by Dalí, there is an immersion aspect similar to popular Van Gogh exhibits.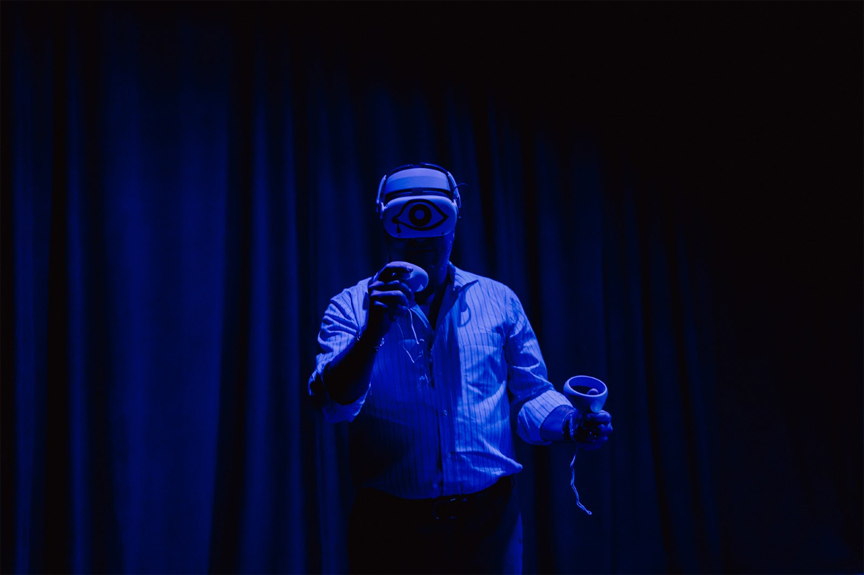 With the aid of technology, we enjoyed augmented reality experiences. By swiping our phones in front of selected work, animation brought his art to life while teaching the true story behind his works as we listened to a narration about Dalí's artistic world. It is super cool, and a much better experience that envelops the world of Dalí.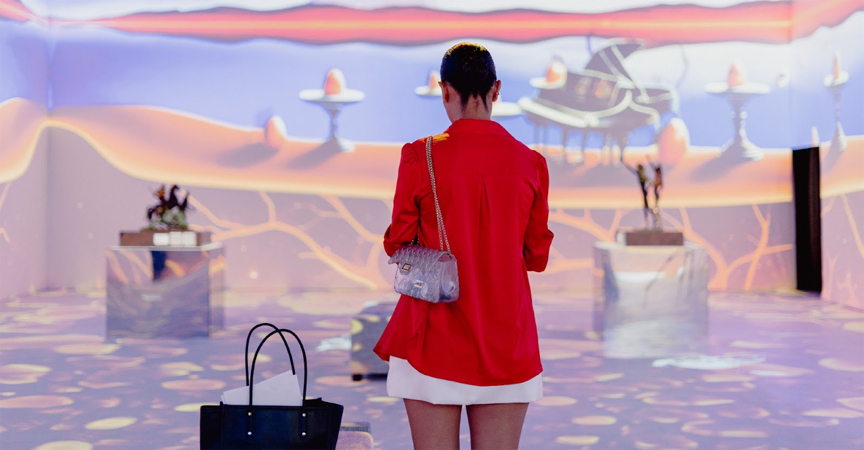 I give this experience a thumbs-up to adult audiences. This multi-sensory experience will submerge you in the world of Dalí's works in playful, imaginative ways that delight and inspire. In addition to original artworks by Salvador Dalí, Surreal360: A Salvador Dalí Experience includes a surreal painting room, where virtual reality headsets enable a potent and playful ride into impossible artistic realms, a multi-sensory sculptural experience, submerging visitors in the lights and sounds of Dalí's surrealist world, and an augmented reality experience that brings the art to life and tells the true story behind the works of Dalí and his artistic world.
Revered as one of the greatest artists of the 20th century, Salvador Dalí is known for his striking and dreamlike surrealist imagery, influenced by his admiration for Renaissance art. Dalí experimented with a wide range of artistic activities from the late 1930s until his death in 1989, including painting, sculpting, designing fabrics, perfume bottles, jewelry, photography and also performance arts, having collaborated with other contemporary powerhouses including Walt Disney and Alfred Hitchcock.
As I explored the immersive exhibit, the now-deceased artist's old quote about his own immersion into his art style was particularly applicable.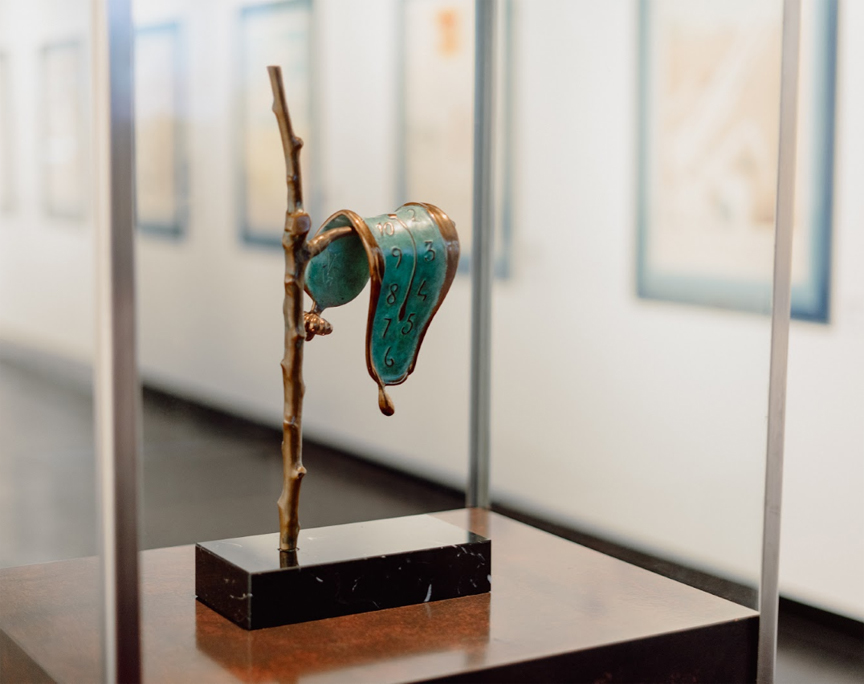 "I am not a Surrealist; I am Surrealism. Surrealism is not a party or a label; it is a state of mind, unique, to each his own, that can be affected by no party line, taboo, or morality," Salvador Dalí said. "It is the total freedom to be and the right to absolute dreaming."
For more information about the Miami exhibit, visit https://surreal360.ticketplate.com/checkout/surreal-360-a-salvador-dali-experience-2202141005