By Sarah Wyatt
Quick, name the location and year of the first Thanksgiving among European settlers in the United States. If you guessed that the Pilgrims celebrated the first harvest festival in Plymouth in 1621, you'd be wrong.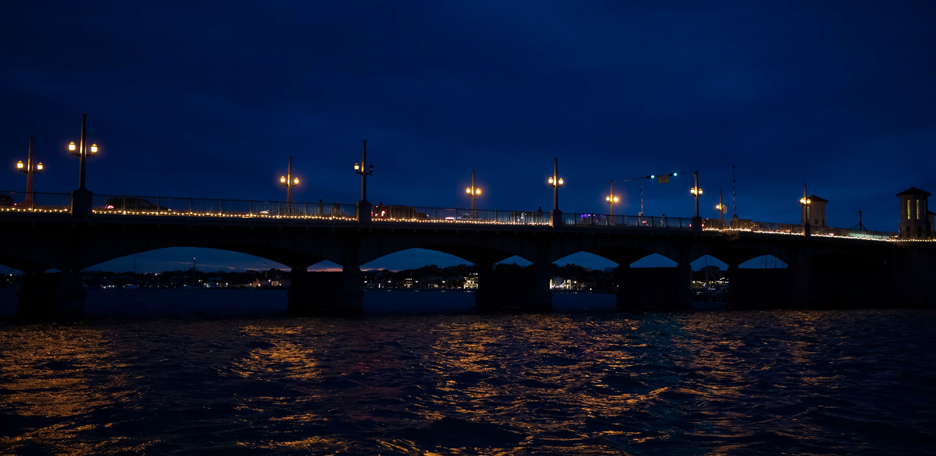 In 1565, Pedro Menéndez de Avilés and 800 Spanish settlers founded the city of St. Augustine in Spanish La Florida. As soon as they were ashore, the landing party celebrated a Mass of Thanksgiving.
First pizza, now Thanksgiving. Always the Yankees stealing culinary credit.
These are other intriguing factoids are shared by Captain Jimmy Hill aboard his Adventure Boat Tours sunset and holiday lights excursions, currently cruising in St. Augustine, Florida.
He shares these facts nightly when St. Augustine celebrates its Nights of Lights Festival. The city flips on its lights every November.

Riding the Storm Out
There is even more for which to begrateful this year for the businesses and residents who have repeatedly bounced back after a challenging storm season. Florida's Historic Coast was flooded by Hurricane Ian in late September and followed by Tropical Storm Nicole just last Thursday, November 10. While there was some coastline erosion and flooding in both storms, the waters receded quickly, and residents and the business community immediately got to work to reopen and return to business as usual.
Florida's Historic Coast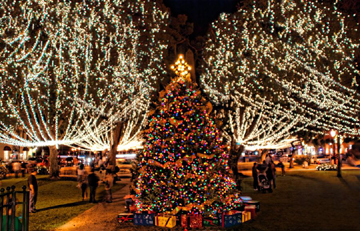 "We reopened on Saturday with all but one exhibit intact… we thank our grounds crew and everyone who helped us toquickly and safely reopen the park," said John Fraser, owner of Ponce de Leon's Fountain of Youth Archeological Park.
Charlie Robles, General Manager, The Collector Luxury Inn and Gardens said, "I will never cease to be amazed at the resiliency of St. Augustine. Within 24 hours after Nicole, the local hotels, shops and restaurants were up and running as if there was no storm at all!"
In the aftermath of Tropical Storm Nicole, the City of St. Augustine worked quickly clearing debris and checking lights to ensure all was safe and ready to go for the 29th Annual Nights of Lights Light Up Night.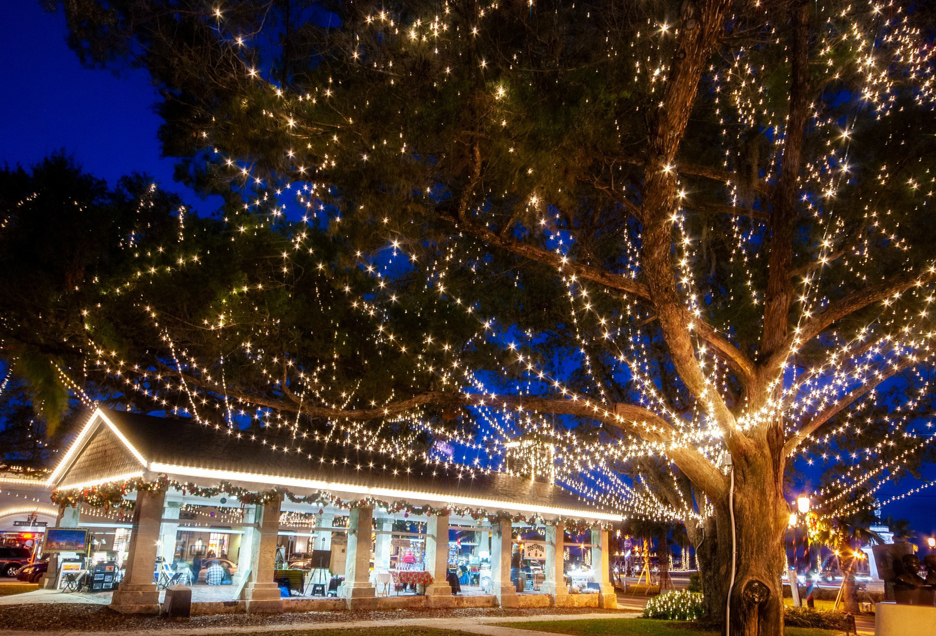 "With support from Heath Electric and Angels in the Architecture, city staff will have worked hundreds of man hours tore-hang and rewire the Plaza in preparation for Light-Up Night and the kickoff to Nights of Lights," said Melissa Wissel, Communications Director for the City of St. Augustine.
Nights of Lights has been listed among the top 10 holiday light displays in the world by National Geographic. During this festival of lights, downtown St. Augustine glows with holiday magic – from the ground to the rooftops, millions of tiny white lights create a festive holiday season atmosphere in the Nation's Oldest City, and it's free of charge.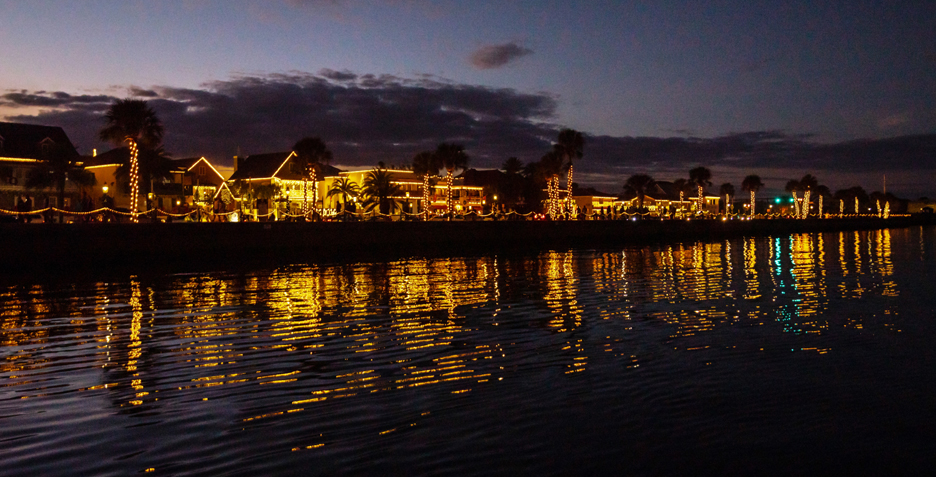 "We are grateful for the actions of the businesses and the city and county governments following the storm to make our destination ready for the Holiday Season," said Richard Goldman, President and CEO of St. Augustine, Ponte Vedra and The Beaches Visitors and Convention Bureau.
Nearly all tourism businesses on Florida's Historic Coast are fully operational. To make planning for visits to Florida's Historic Coast, the St. Augustine, Ponte Vedra & The Beaches Visitors and Convention Bureau has published a list of open businesses. All scheduled events on Florida's Historic Coast are also on track to take place.
Aboard the Adventure Boat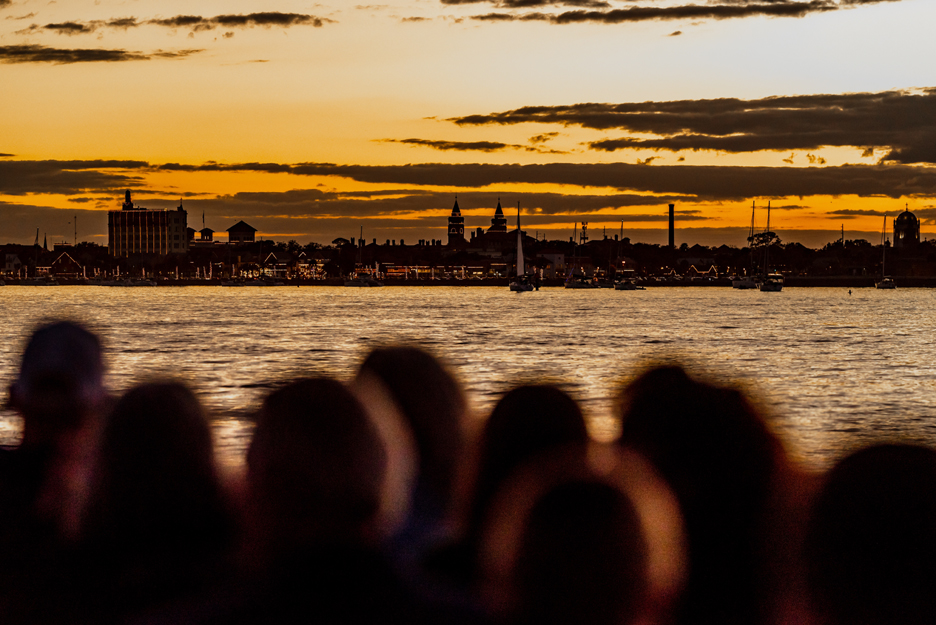 The flip-on is often a half-hour late. Aboard the Adventure Boat tour, guests don't mind because First Mate Della Hill's commentary is humorous and fascinating. She's knowledgeable about the original residents of St. Augustine, the Timucua, a group of Native Americans. "The Spaniards were only five-foot-two to five-foot-four in height," she explains. By contrast, the Timucua who greeted them were often 6'4 or even taller. What made them so tall?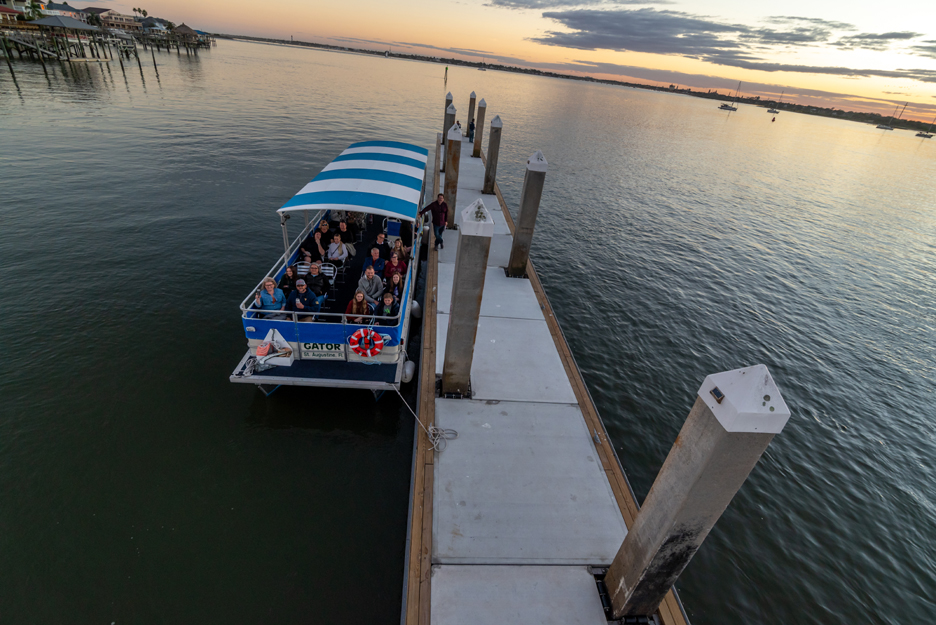 "Oysters," Captain Jimmy Hill explains. "They were raised eating oysters daily and it's a growth stimulant." Don't worry, parents. Captain Hill is enlightening but refrains from sharing that other alleged benefit of oysters. Adventure Boat tours include a trip by the site of that first Thanksgiving. Dolphins and rare shorebirds often make an appearance.
Located midway between Daytona Beach and Jacksonville, Florida's Historic Coast includes historic St. Augustine, the outstanding golf and seaside elegance of Ponte Vedra, and 42 miles of pristine Atlantic beaches.
For more information on events, activities, holiday getaways and vacation opportunities in St. Augustine, Ponte Vedra & The Beaches, go to the Visitors and Convention Bureau website at www.FloridasHistoricCoast.com or call 800-653-2489. For more information about Adventure Boat Tours, contact 904-759-2758 or visit www.adventureboat.tours.
Video by Darrell Scatterwood